Herschel certainly wasn't the first. This election cycle has given us several MAGA candidates, endorsed by Donald Trump, who had no business running for public office. Most had no history of public service, let alone experience holding elected office. Many—like Kari Lake or Doctor Oz—caught Trump's eye from television appearances, which was a key factor in Trump making his own name nationally (The Apprentice).
Now that Walker has come up short, losing to Raphael Warnock in the Georgia U.S. Senate Runoff Election last night by more than 100,000 votes, the question stands: Will he be the last of the MAGA aspirants, or will Republicans keep putting forward unqualified candidates that can memorize a few of Trump's themes and liberally sprinkle the word "freedom" throughout their stump speeches?
The current Republican trend is to produce candidates smoother than Trump and Walker (I know that's a low bar) yet still able to reach the MAGA voter. Ron Desantis is an example of the Trump-lite kind of politician that appeals to the Neo-Nazis and Klan without calling them "very fine people," as Trump did.
MAGA candidates seem to have no possible disqualifications from office. Walker, in particular, has threatened to blow his ex-wife's "f*cking head off" and has been involved in a separate armed standoff with police. He stalked a Dallas Cowboys cheerleader, following her to her apartment. He's lied about being a police officer, an FBI agent, supervising six hospitals, and owning the nation's largest minority-owned food company. The only policy he's opined on is whether werewolves or vampires would win in a fight. Still, Walker had the full support of the Republican Party, including Georgia Gov. Brian Kemp and Republican Senators Ted Cruz, Lindsey Graham, Rick Scott, and Mitch McConnell.
A few MAGAs and MAGettes claimed victory in these midterms, but they were in solidly Republican districts. Lauren Boebert barely scraped by in her general election. Of course, we still have Marjorie Taylor Greene and alleged teen rapist Matt Gaetz, so there will probably be at least a few more, but maybe not running for state and national office.
I will miss some aspects of the MAGA candidates because they were as funny as they were scary. Between espousing wild conspiracy theories and demonstrating a lack of understanding of anything, they were often entertaining and shockingly stupid.
Republicans will have a little time to figure out what candidates to put up in 2024. Whoever carries the mantle as the presidential nominee will likely dictate some of that. Trump is currently the only announced candidate and leader in the race. No doubt he will endorse several candidates to help carry his baggage. That baggage got heavier when the Trump Organization was found guilty on 17 criminal charges, the first of several possible verdicts to come in against Trump or his company.
I want to thank Herschel for the levity he provided during the election. I also want to thank the women with whom he had affairs and forced to have abortions for their own shocking revelations. His children rooted against him and his ex-girlfriends (none of whom Walker could remember) came out against him. Herschel wasn't just in the big show; he was in the front. But, for the sake of democracy, let's not do this again.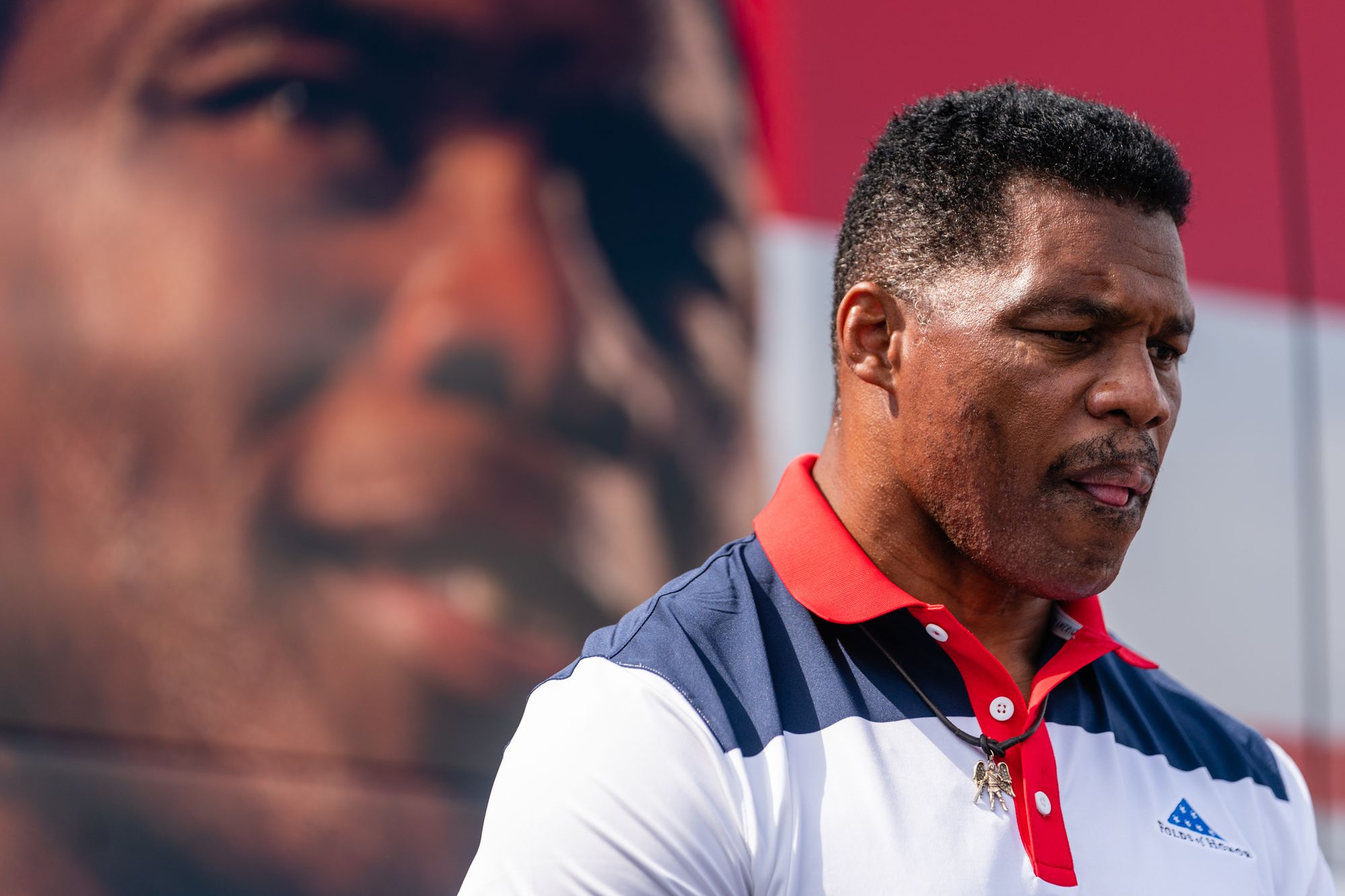 ---
A version of this post originally appeared on Medium and is republished with author's permission. Read more of William Spivey's work on Medium.