Amazing Spiderman 90 (November 1970)
You'll hear Miguel O'Hare—the Spiderman with the cranky disposition—reference "ASM 90" when he explains the death of captains to Miles Morales. Find it. In this classic issue Captain George Stacy, father of Peter Parker's first love Gwen Stacy, pushes a child away from falling bricks but catches the deadly impact. Before he dies, Captain Stacy tells Peter he knows his secret identity and asks that he looks after his daughter.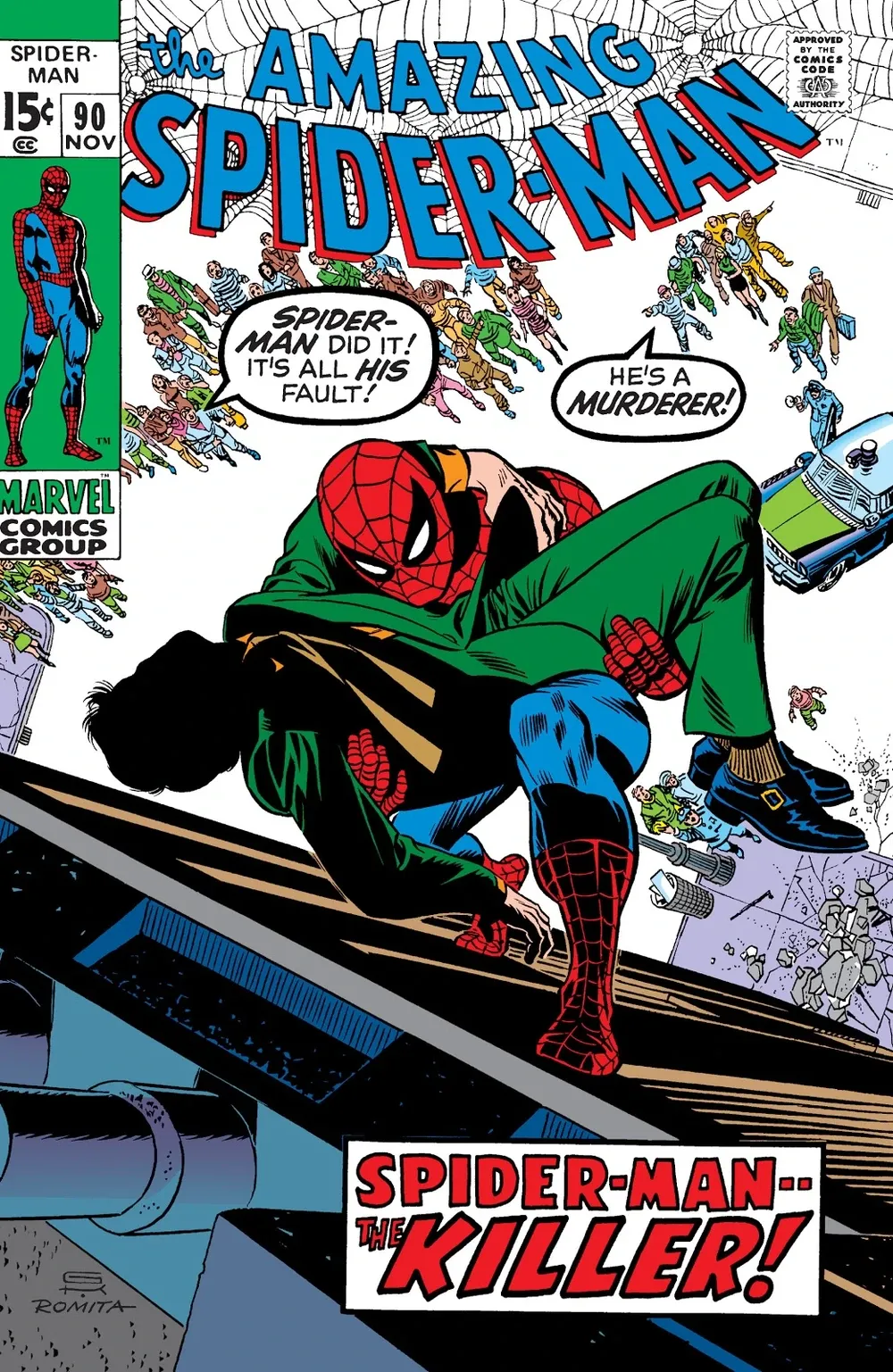 On that cover, inked by John Romita, Jr and written by Stan Lee, you'll see Spiderman cradling Captain Stacy as he scales a building. The cradle is reminiscent of Gwen comforting her world's Peter Parker before he passes.

Of note: Miles' father is about to be promoted to Captain. The proverbial plot thickens for next year's Beyond the Spider-Verse.
First Appearance of Spot
The Peter Parker Spectacular Spiderman comic book title doesn't get the props it deserves. There are some pretty badass covers and moments from that title (issues 86 to 100). Our favorite is the run of events that sees Peter Parker reveal his secret identity to Felicia "Black Cat" Hardy to Hardy cutting a deal with the Kingpin in exchange for her "bad luck" powers so Spider can feel more comfortable with her fighting big bads by his side.

But we digress. Issue 98 is where Kingpin hire Jonathon Ohnn runs an experiment that turns him into The Spot. In an effort to prove his worthiness as a villain to Kingpin, he goes after Spiderman in issue 99, the first time Spot appears on a comic cover.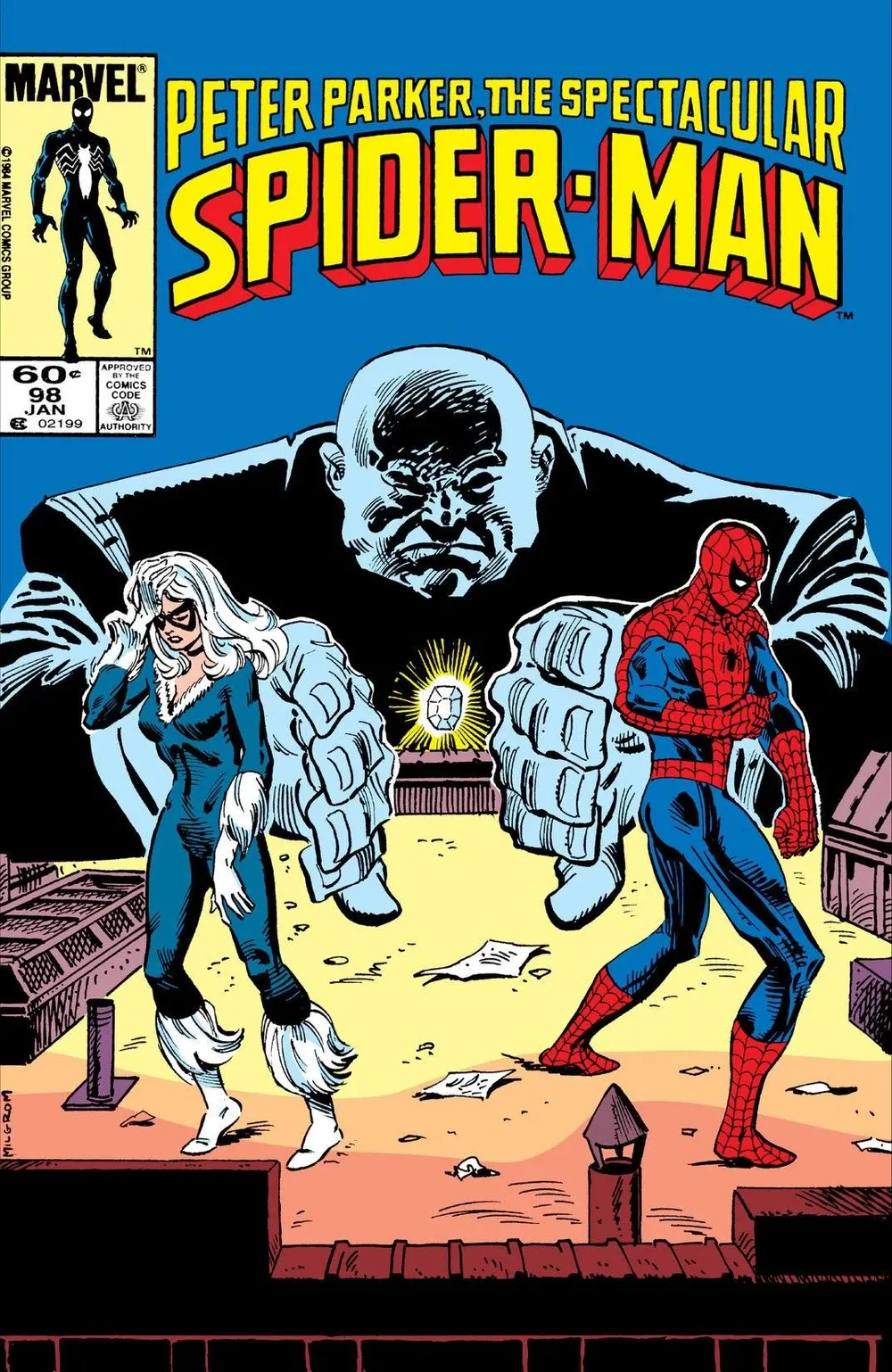 "Self Love" (Metro Boomin and Coi Leray)
This mid-tempo plays at the top of the film and it's mood is the an ideal backdrop for Gwen's emo tantrums. It's Coi LeRay doing what she does best: mixing addictive melodies with arrangements that are easy to sing along to. Benzino's daughter doesn't craft hits by accident. She clearly has a gift for song structure.
There's a golden nugget at the end of the song ripped from the film. Says Miles' love interest: "In every other universe, Gwen Stact falls for Spiderman. And in every other universe it doesn't end well."

With that in mind go find Amazing Spiderman 121. It'll all make sense.