11. Burden of Proof (2020)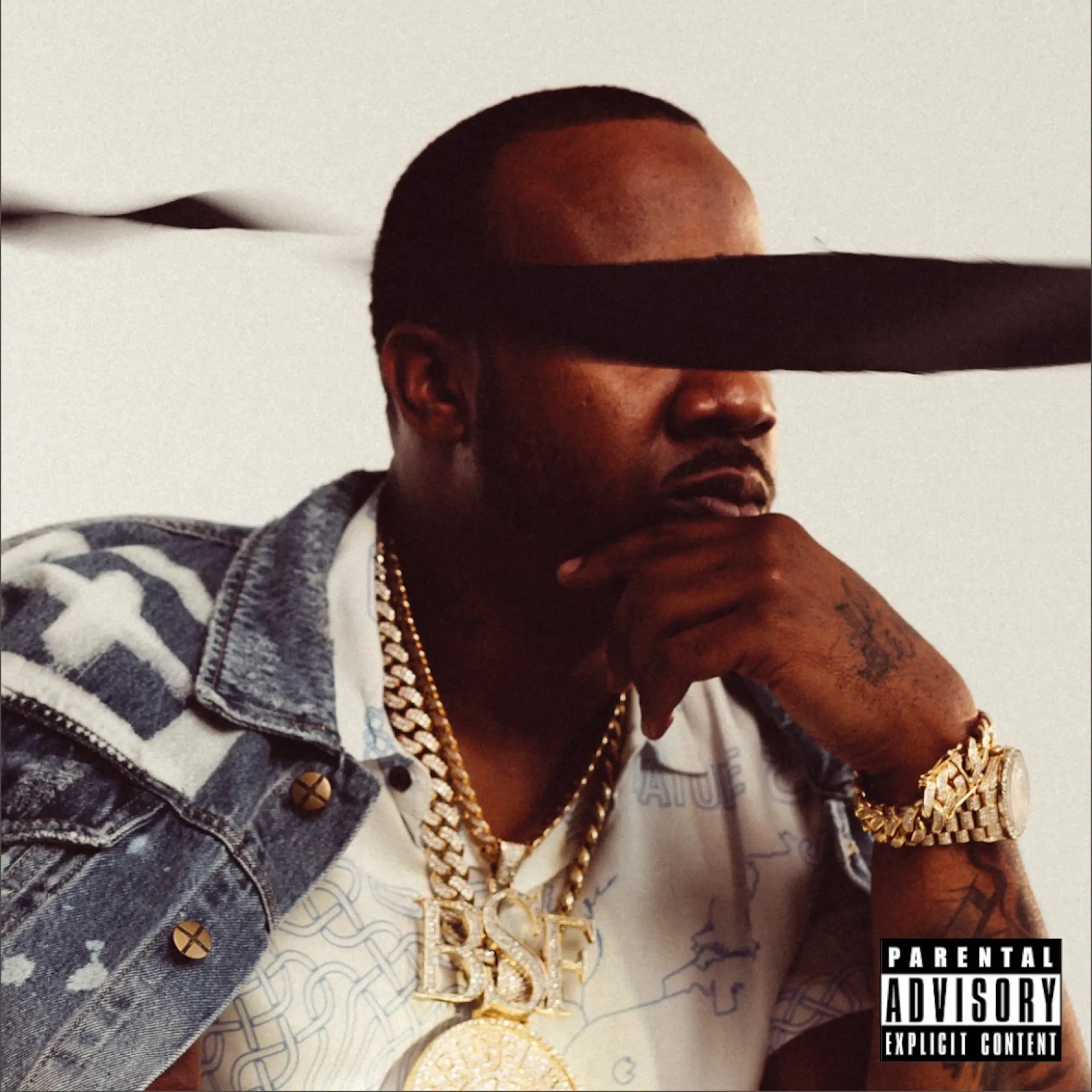 Benny the Butcher and his BSF compatriots may have been inching toward mainstream with the shinier, Hit-Boy-produced Burden of Proof. "This one feel like a celebration for street n**gas… Buffalo I got us we goin up a level," he tweeted while revealing the LP's cover art. But the blacked-out eyes anchors the artist in the streets he can now afford to leave. The ambition is grand, but the identity is obscured.
---
10. From King to a God (2020)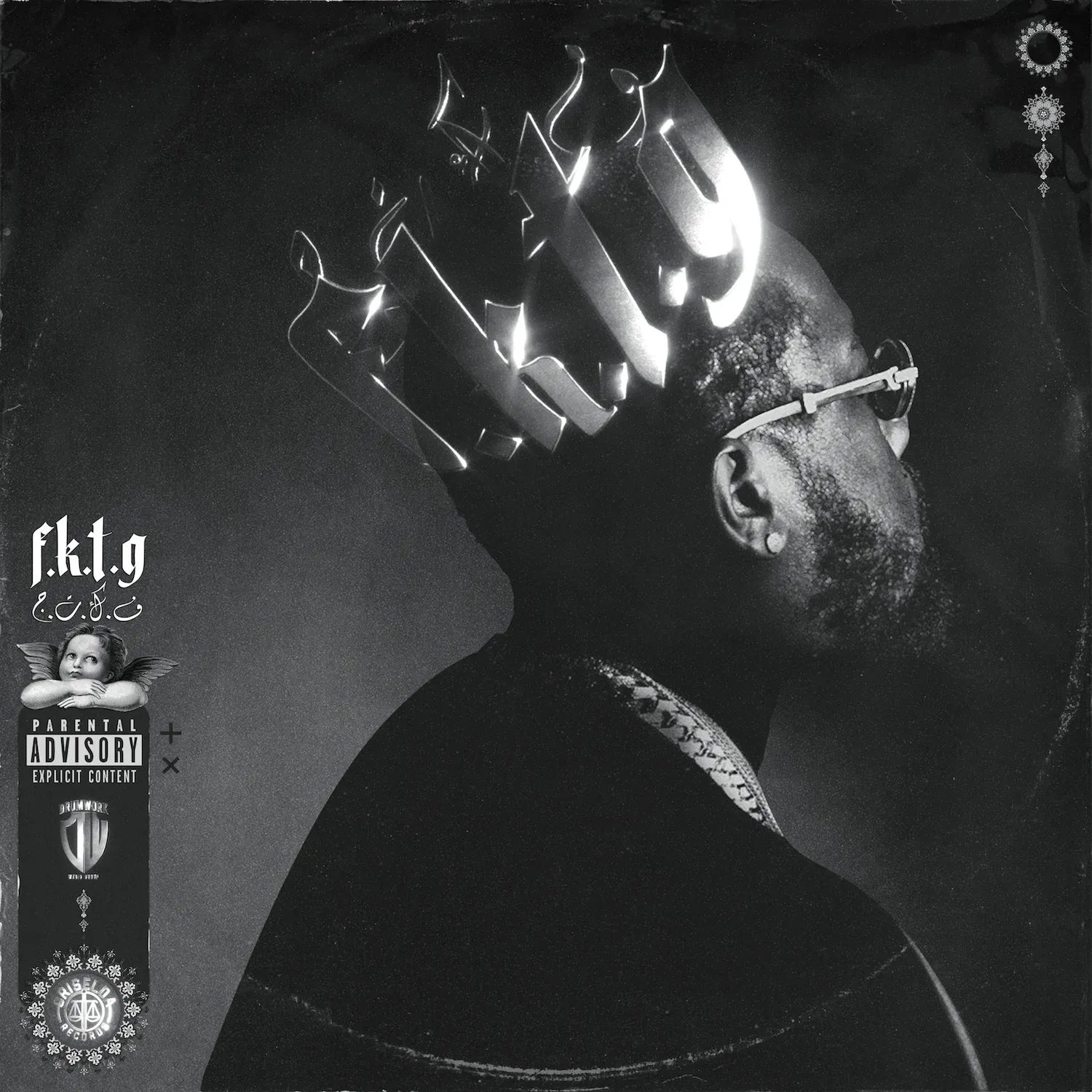 Conway the Machine levels up on his studio debut, securing beats by true-school icons Havoc, Alchemist, Erick Sermon, and DJ Premier. FKTG's crisp artwork reflects this graduation from mixtape mack to major player, as our unseen, slurred-voice, bejeweled poet dons a gleaming crown and tilts his head back all regal-like.
---
Related: All 12 Kendrick Lamar Album and Mixtape Covers, Ranked
---
9. Won't He Do It (2023)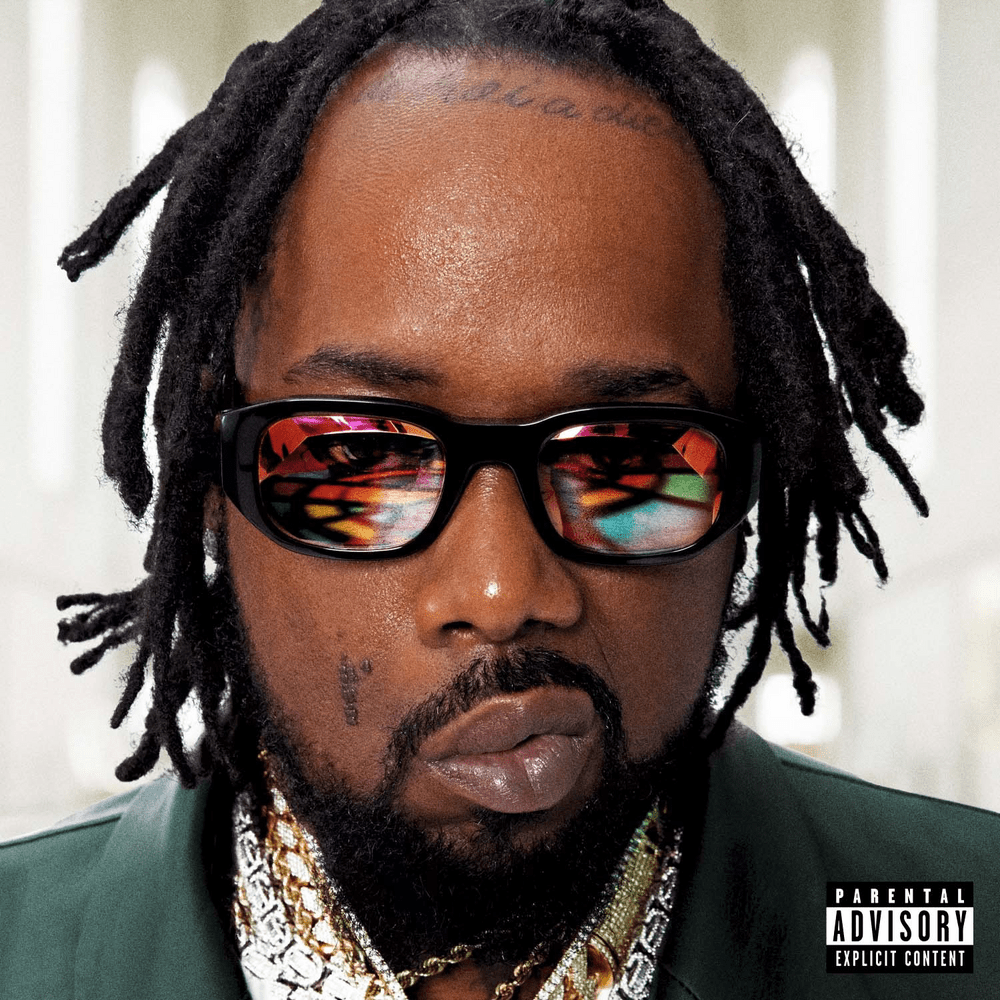 Straightforward portrait shots of MCs can be a tired trope of the cover shoot. But Conway's face tells a million stories. The bullet scar. The twisted mouth as a result. The forehead tattoo. A stone-cold expression framed by knotty braids and a fistful of gleaming chains. And a gaze that cuts through glasses and a rainbow dancefloor reflection. I'll take "Headshots that Go Hard" for $100, Alex.
---
8. Tana Talk 3 (2018)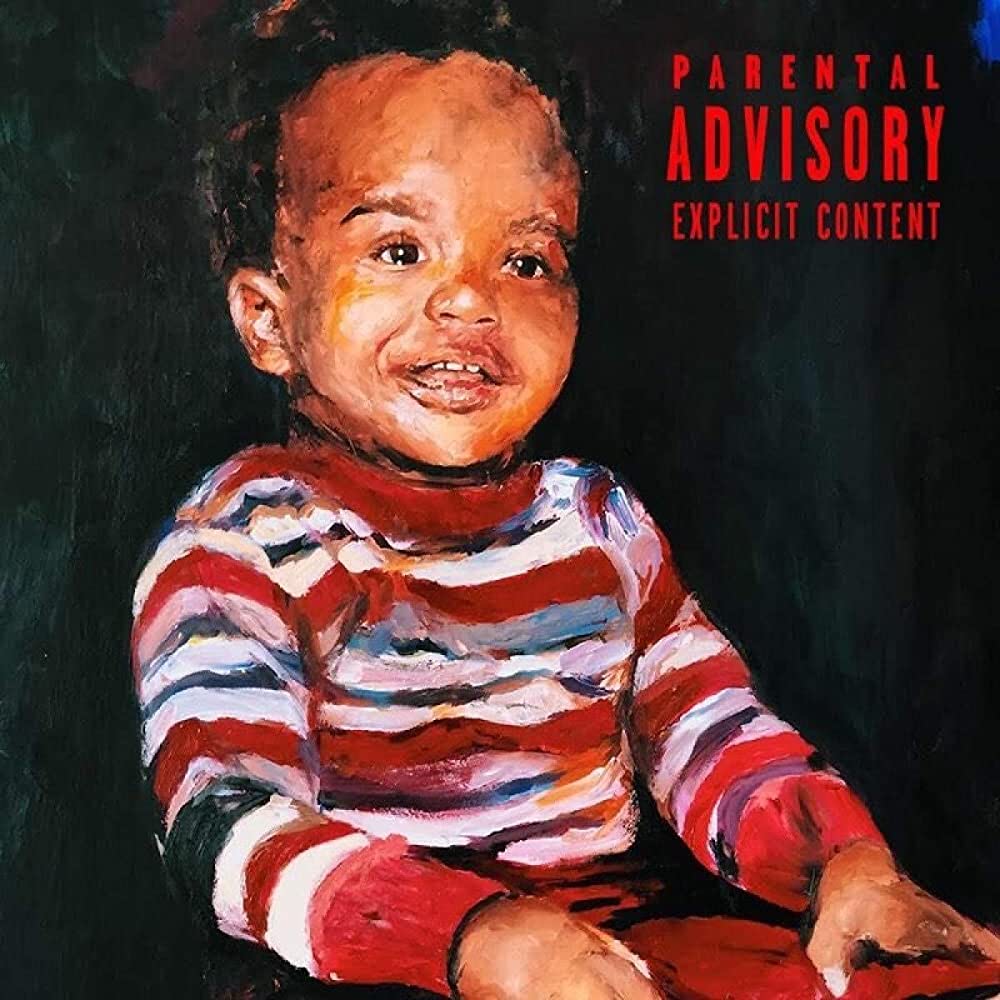 Benny the Butcher brings his family along for his breakthrough LP, literally. The cover art for Tana Talk 3—a reference to Buffalo's hardscrabble Montana Avenue and an extension of Benny's mixtape days—features a painting of Benny's deceased older brother, Machine Gun Black, as a young child. As the oversized parental advisory warning suggests, the subject matter is not for babies, though.
---
Related: All 10 Tyler, the Creator Album and Mixtape Covers, Ranked
---
7. Flygod (2016)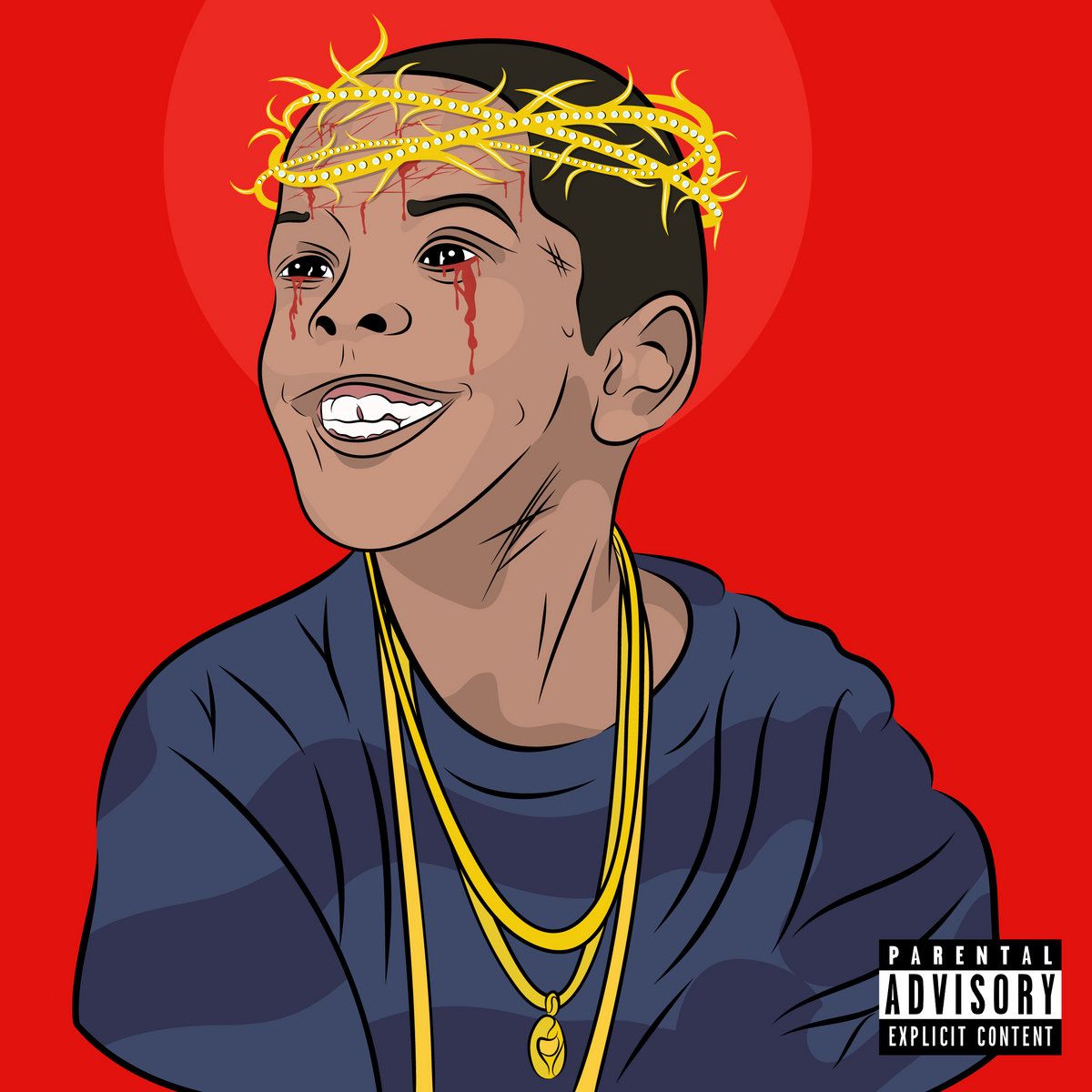 Based off a school-picture-style photograph of a boyhood Westside Gunn, the smiling portrait is reimagined against a crimson backdrop for the artist/entrepreneur's studio debut. Young Gunn (no Neef Buck) is painted with bleeding eyes and crowned with thorns. Jesus walks through Western New York.
---
6. Who Made the Sunshine (2020)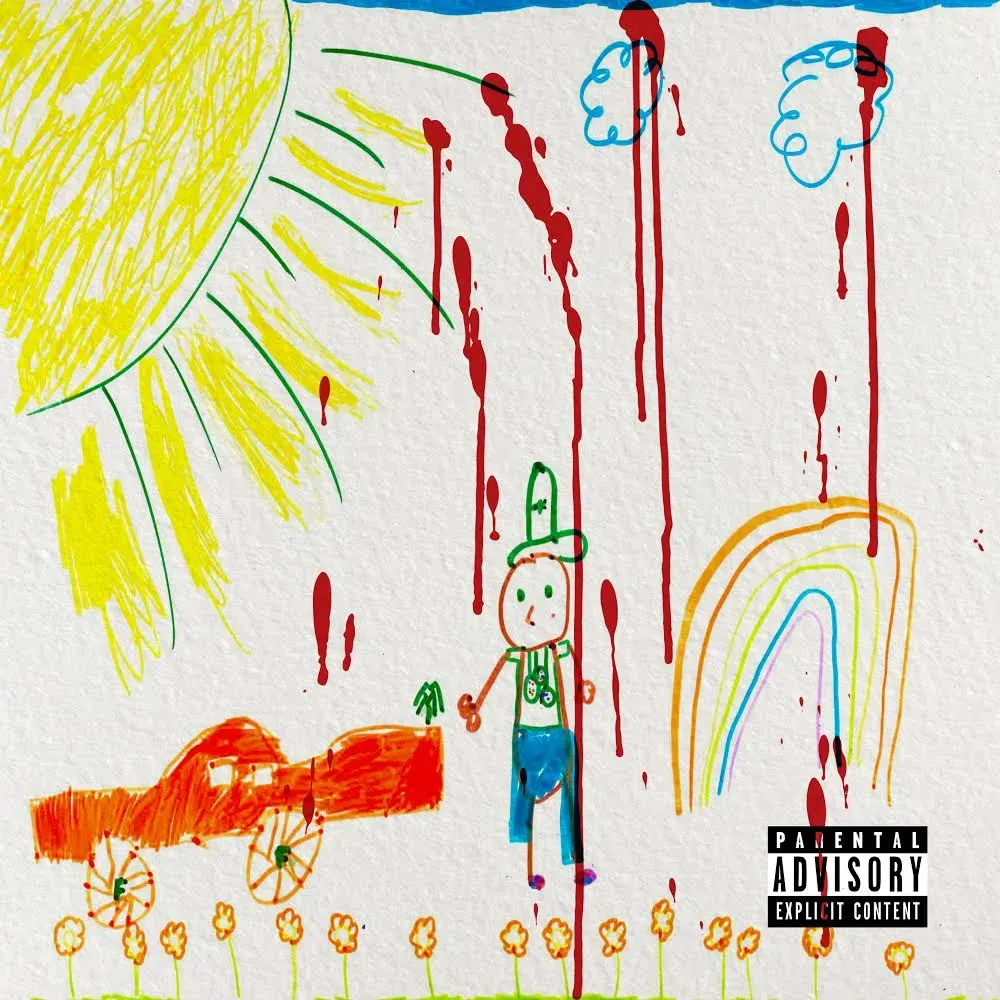 Westside Gunn's then-six-year-old daughter, Westside Pootie, handled the artwork here. Which explains the rainbows and flowers and lemon-squeezy sunshine. "Thank u so much Baby Daddy Loves YOU," Gunn tweeted upon unveiling the masterpiece. Betcha a bubble-gum waffle cone that the blood splatter wasn't Pootie's idea, though.
---
Related: All 11 Eminem Solo Album Covers, Ranked
---
5. WWCD (2019)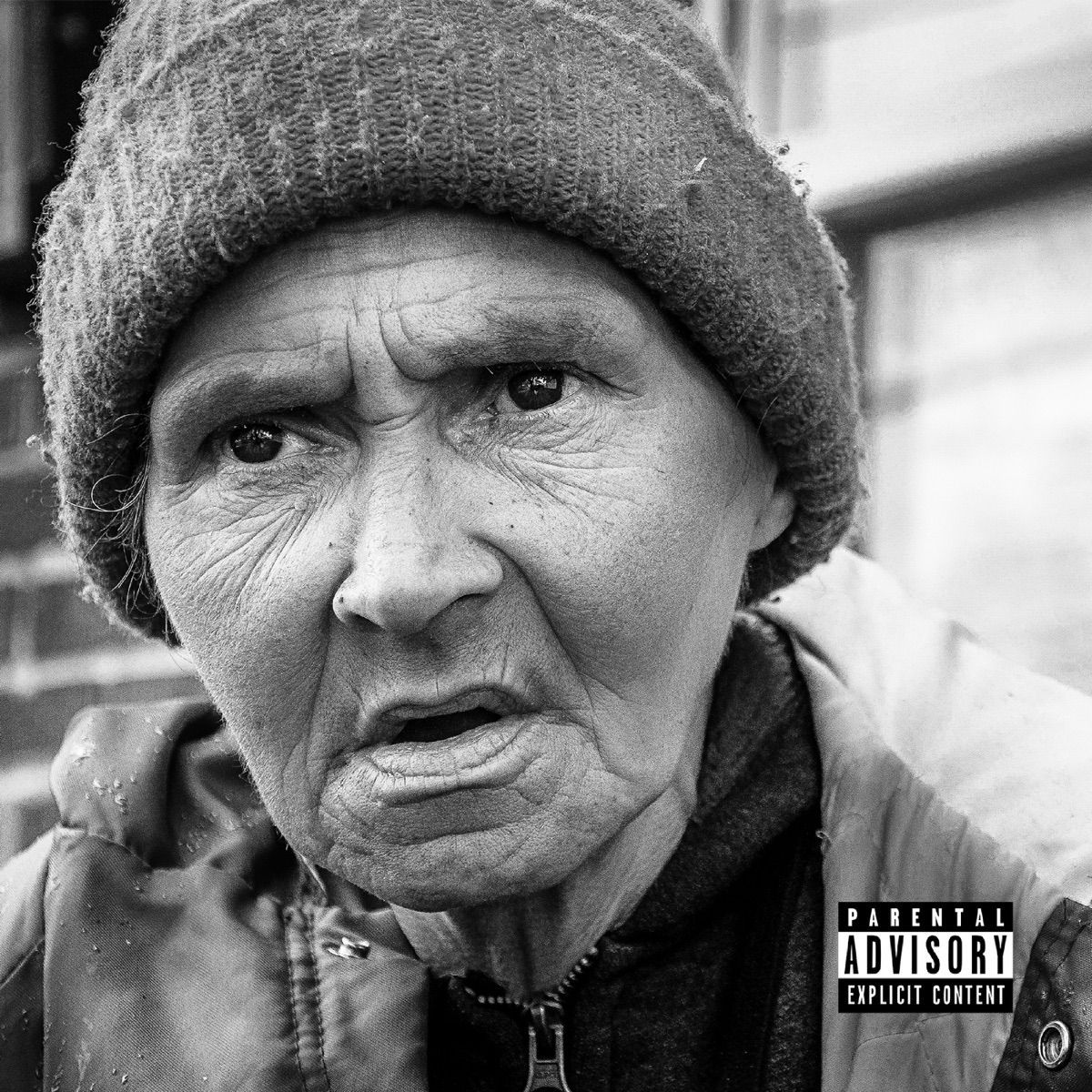 The Griselda crew's lone official studio album, WWCD (an acronym for What Would Chine Gun Do?), stays grounded in its Buffalo roots despite its breakthrough thrust from the Shady Records empire. Raw bars, Daringer- and Beat Butcha-produced head-knockers, and a candid cover-art photograph of local homeless icon Claire. She, too, has seen some ish. Black and white and dread all over.
---
4. God Don't Make Mistakes (2022)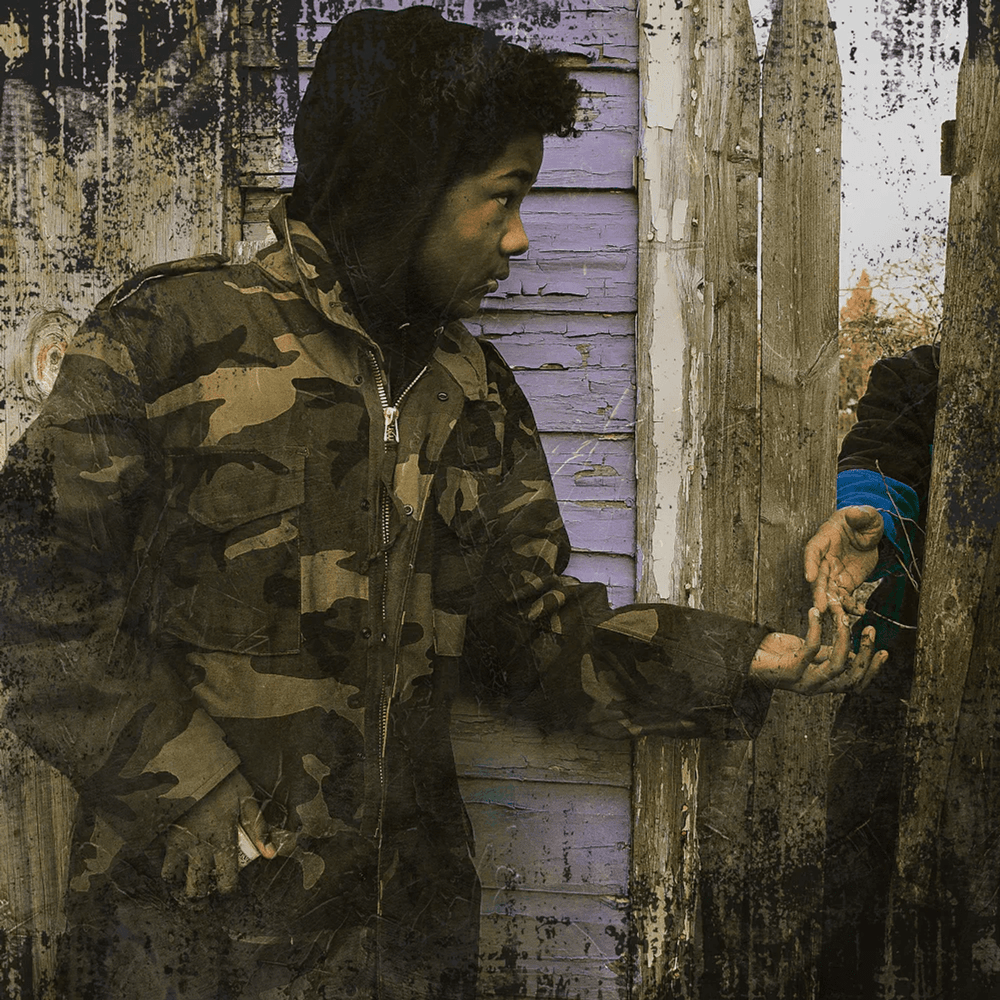 Conway's most personal record to date is, by turns, a tragic and triumphant coming-of-age journey. Fitting that the album art for the writing that drives hardest at the slick rhymer's essence calls on the image of a way-too-young drug dealer making a transaction in the trap. Innocence lost early. The jacket may be camouflage, but the source of pain is laid bare on GDMM for all to see.
---
3. Supreme Blientele (2018)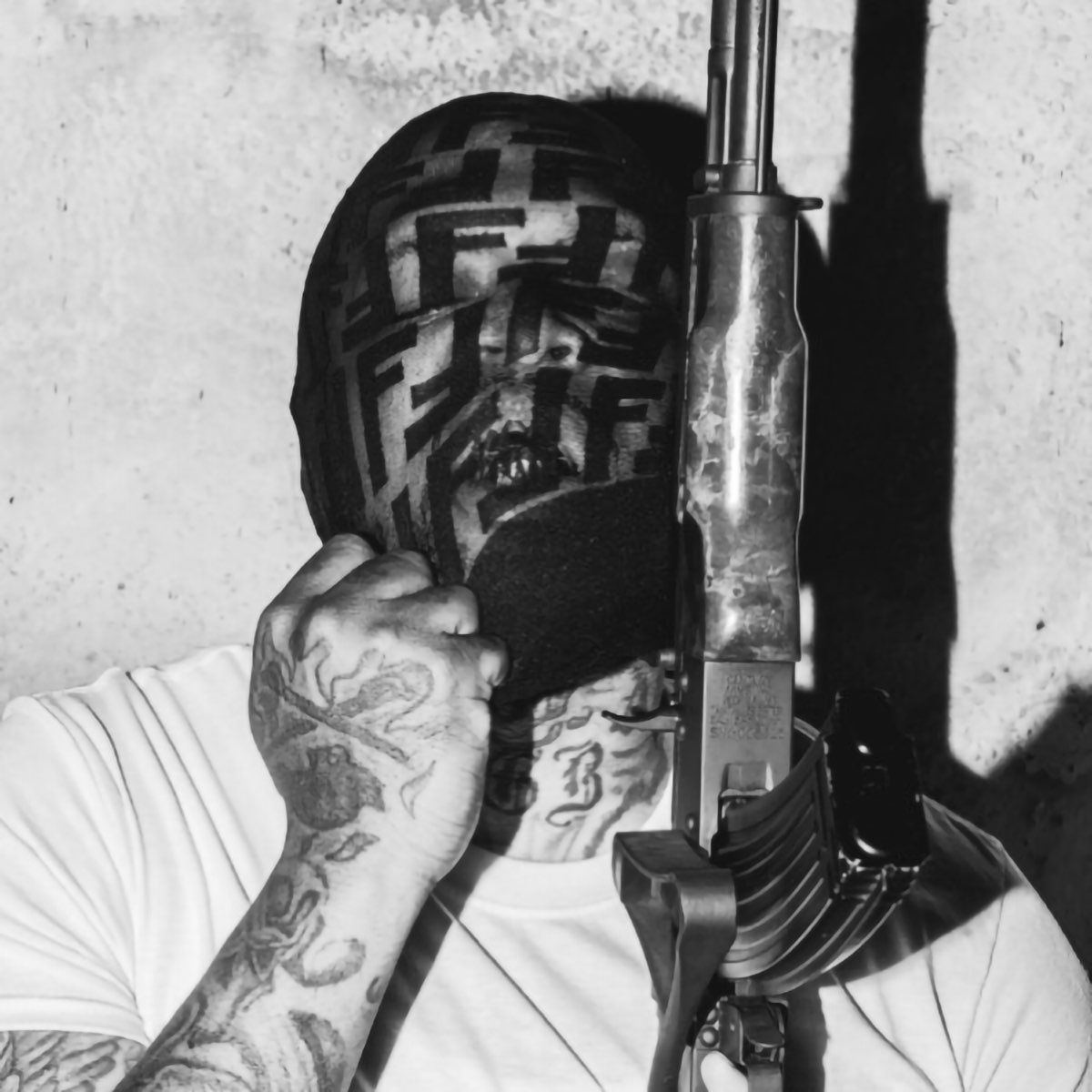 No, this is not a screengrab from a terrorist's threatening ransom request video. That's tatted-up Westside Gunn gripping a machine gun and yanking a Fendi mask over his face. We can't fork over the cash fast enough. Here, take our driver's license and McDonald's coupons, too. It's yours.
---
Related: All 9 J. Cole Album and Mixtape Covers, Ranked
---
2. Tana Talk 4 (2022)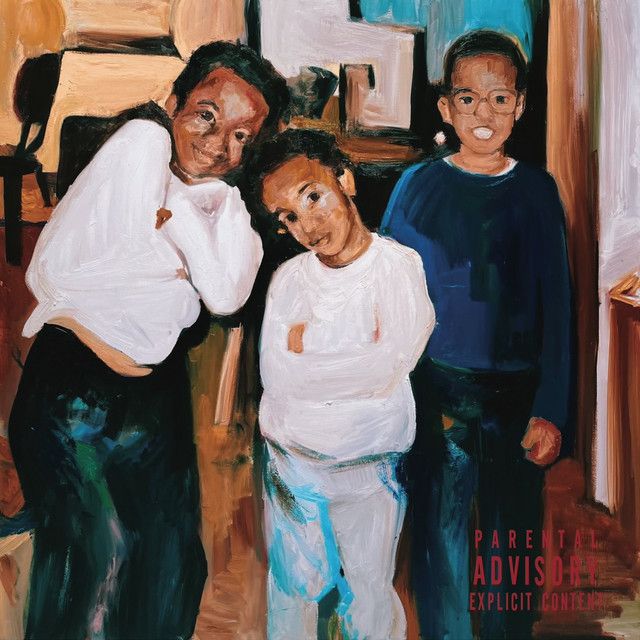 The oil painting of Benny, cousin Westside Gunn, and brother Machine Gun Black is dope enough to get framed in gold and hung above the family room sofa. Benny just better make sure J. Cole doesn't steal the artwork, like his guest verse did "Johnny P's Caddy."
---
1. Pray for Paris (2020)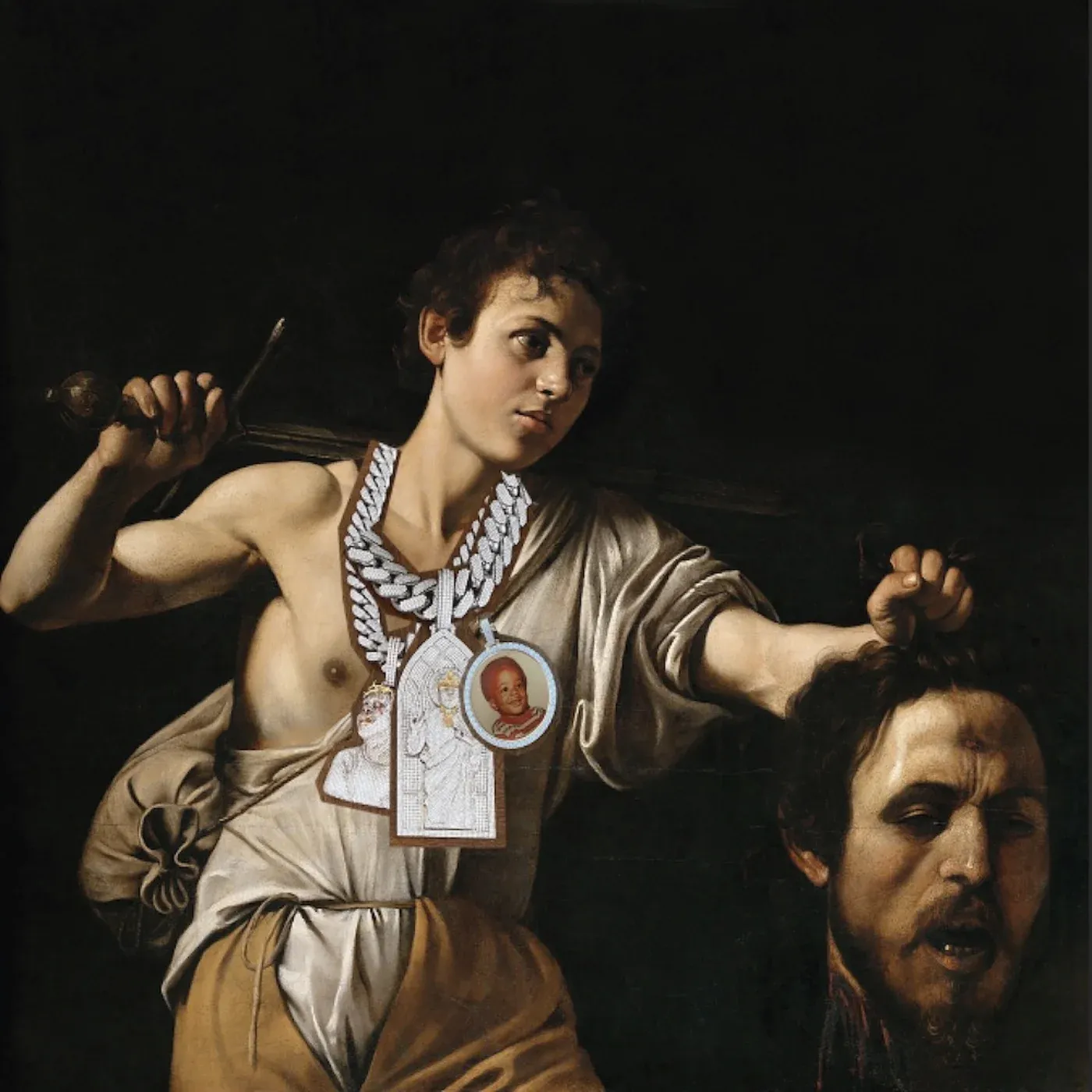 Westside Gunn let the world know he was recording a project titled Pray for Paris shortly after being inspired by Chicago-based designer Virgil Abloh's Off-White Paris fashion show. Abloh remixed Italian Baroque artist Caravaggio's David with the Head of Goliath painting from the 1600s for one of rap's more audacious album covers. Abloh made the underdog David way more badass and—look close—slapped a Tana Talk 3 medallion around his neck.