7. The Love Movement (1998)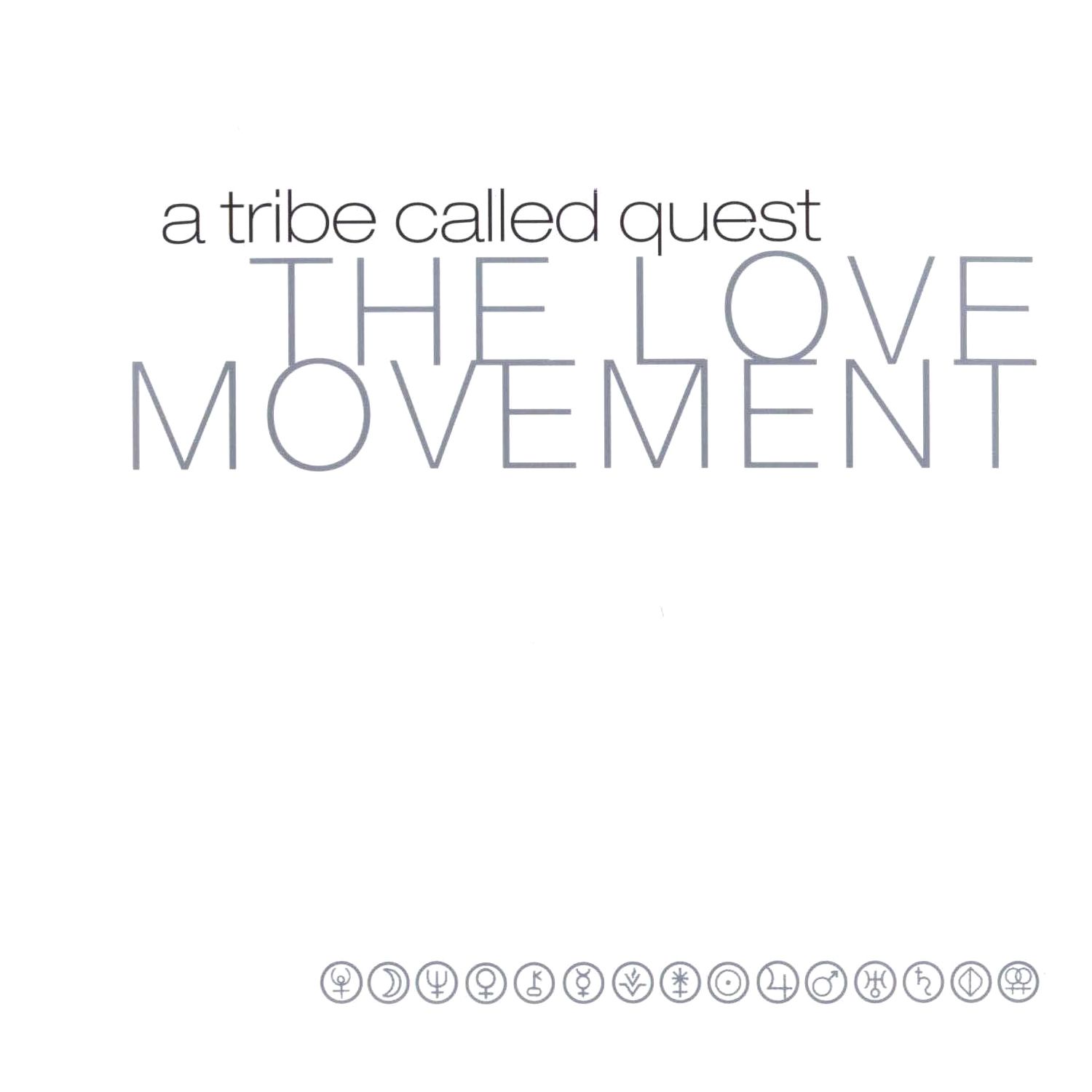 A Tribe Called Quest's fifth—and intended final—album was originally slated for release in May 1998, but got delayed 'til September after a fire at Q-Tip's home recording studio burned his entire record collection and a computer holding unreleased gems. We're wondering if the original artwork went up in flames, too. Because the White Album minimalism of The Love Movement's art feels like a half-baked concept and a breakup from the Bonita imagery of the first four records. Kama Sutra symbols representing the various sexual positions run along the bottom. Instructions for literal love movement. Find a way.
---
6. We Got It from Here… Thank You 4 Your Service (2016)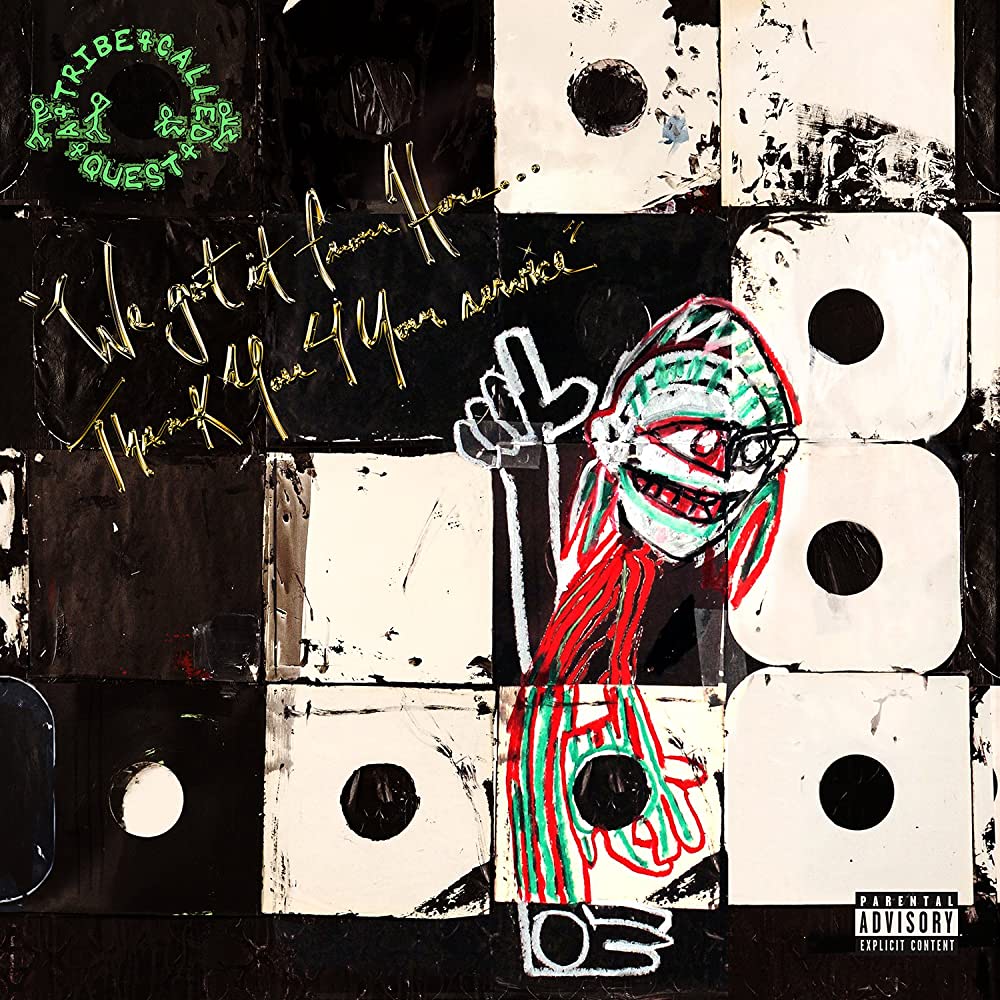 Eighteen long years after The Love Movement and mere months after the death of Phife Dawg arrives ATCQ's beautiful farewell LP. From the group's OG logo in the top left corner to the handwritten title to the red, green, and black color palette, We Got It from Here's art 1nce again brings back all the feels of excursions past while feeling fresh for dis generation.
---
Related: Remembering Phife Dawg as Only His Mother Could
---
5.The Anthology (1999)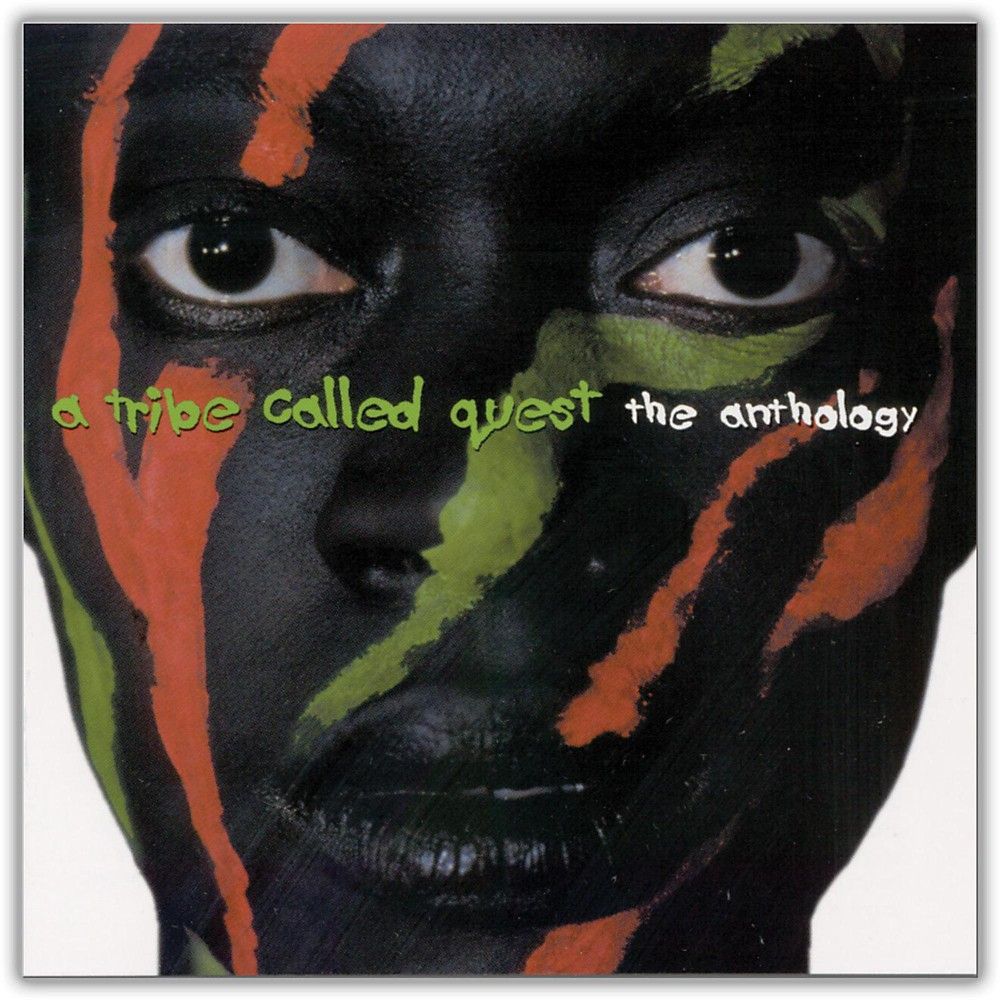 We're bending the studio-albums-only parameters to include this compilation project, simply due to its historical context. Friend of the band Erykah Badu is featured on this splendid cover for A Tribe Called Quest's greatest-hits package. Staring into the listener's soul, Ms. Badu's face is painted in the same fluorescent red and green stripes of the Bonita character featured on the group's best-known projects. Whereas in past incarnations, the tribal figure was cartoonishly drawn, this one is real. And ready to make you call Tyrone.
---
4. Beats, Rhymes and Life (1996)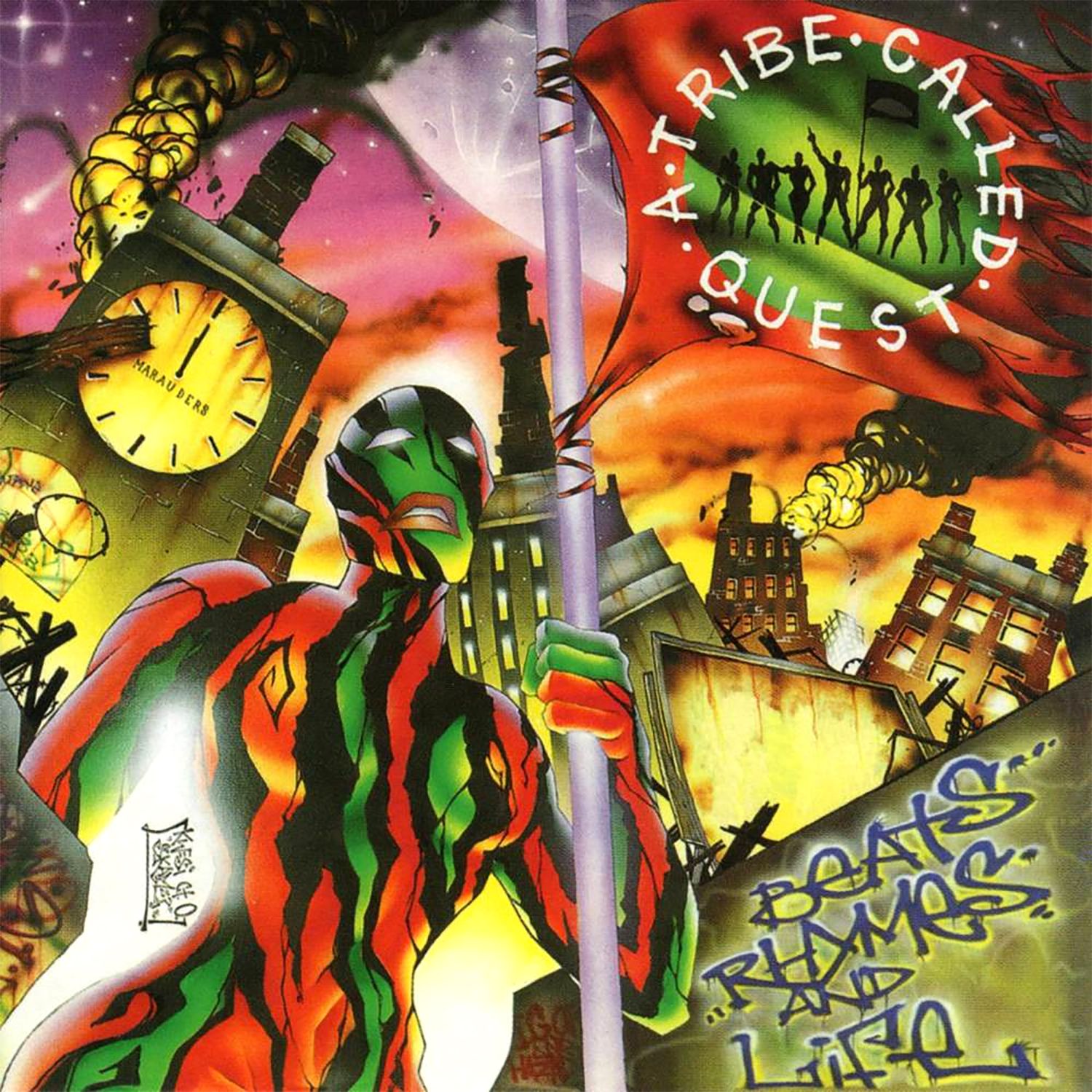 Tribe's angriest album was recorded under group tension. Naturally, then, the artwork of Beats, Rhymes and Life reflects the internal and external conflict (crazy to think that Westside Connection and MC Hammer were taking jabs at Q-Tip back in the day). Cast in a comic-book motif, a defiant Bonita figure plants the ATCQ flag amidst a city stressed out and unravelling. The clock tower strikes midnight on phony rappers.
---
Related: All 11 Griselda Album Covers, Ranked
---
3. People's Instinctive Travels and the Paths of Rhythm (1990)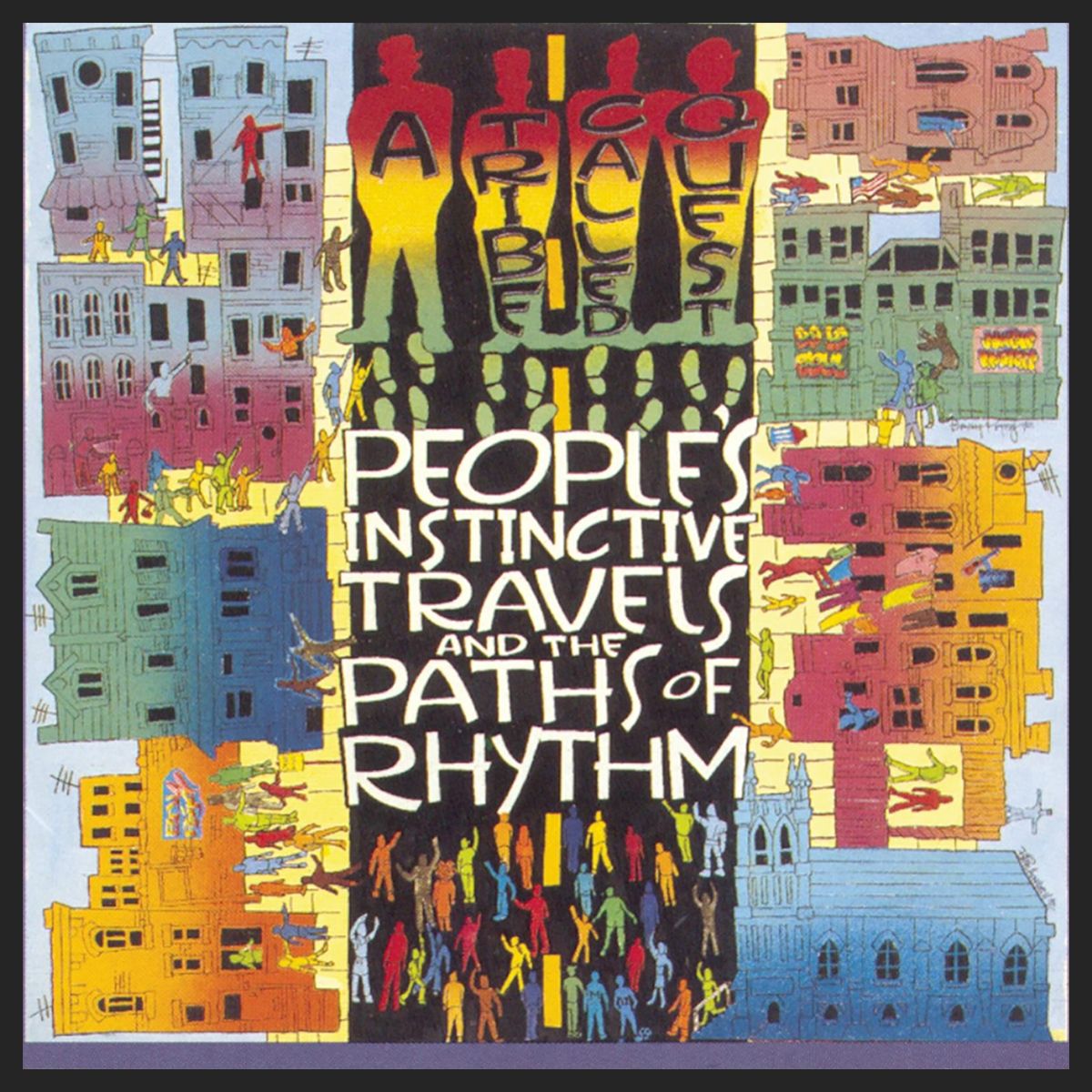 Fresh. Invigorating. Quirky. Jazzy. These descendants from the Jungle Brothers' family tree burst on the scene with a voice and style entirely unique. Why wouldn't A Tribe Called Quest's artwork blaze its own path as well? An abstract quartet steps through the city, blazing a colorful path all its own. Follow the footprints to El Segundo.
---
2. The Low End Theory (1991)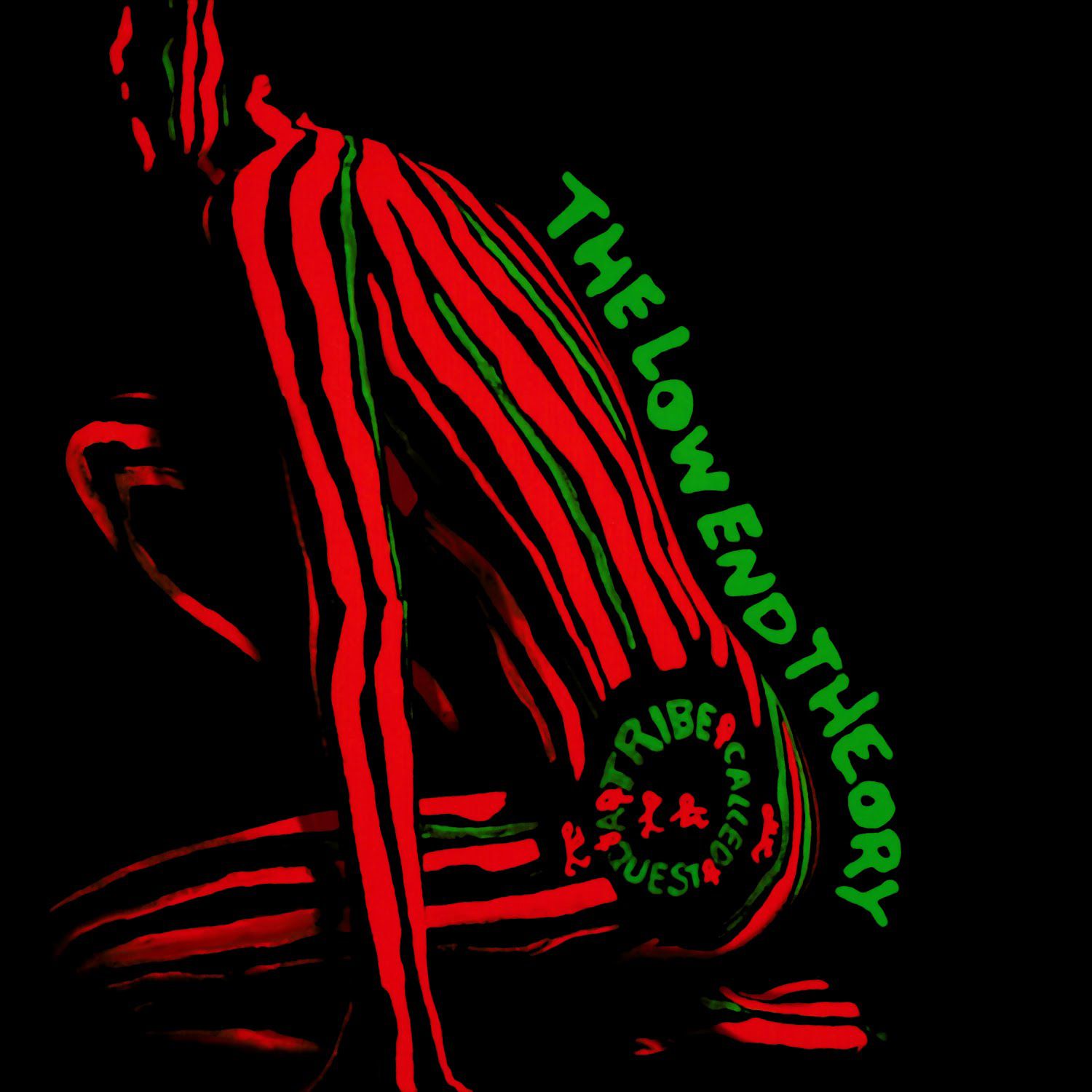 The tribal woman sketched on The Low End Theory is sometimes affectionately referred to as Bonita—a reference to the semi-fictional "Bonita Applebum" from Instinctive Travels. She would grow to become an icon, her image as synonymous with Tribe as the b-boy in the crosshairs is to Public Enemy. Q-Tip dreamed up the idea. "I mean, the guy's a genius when it comes to that stuff," art director Nick Gamma said. "He wanted to do an Ohio Players­–type cover. It was based on that idea but [with the idea of] taking it to a whole new place. And the cover of The Low End Theory is an actual naked woman, painted."
---
Related: All 12 Kendrick Lamar Album and Mixtape Covers, Ranked
---
1. Midnight Marauders (1993)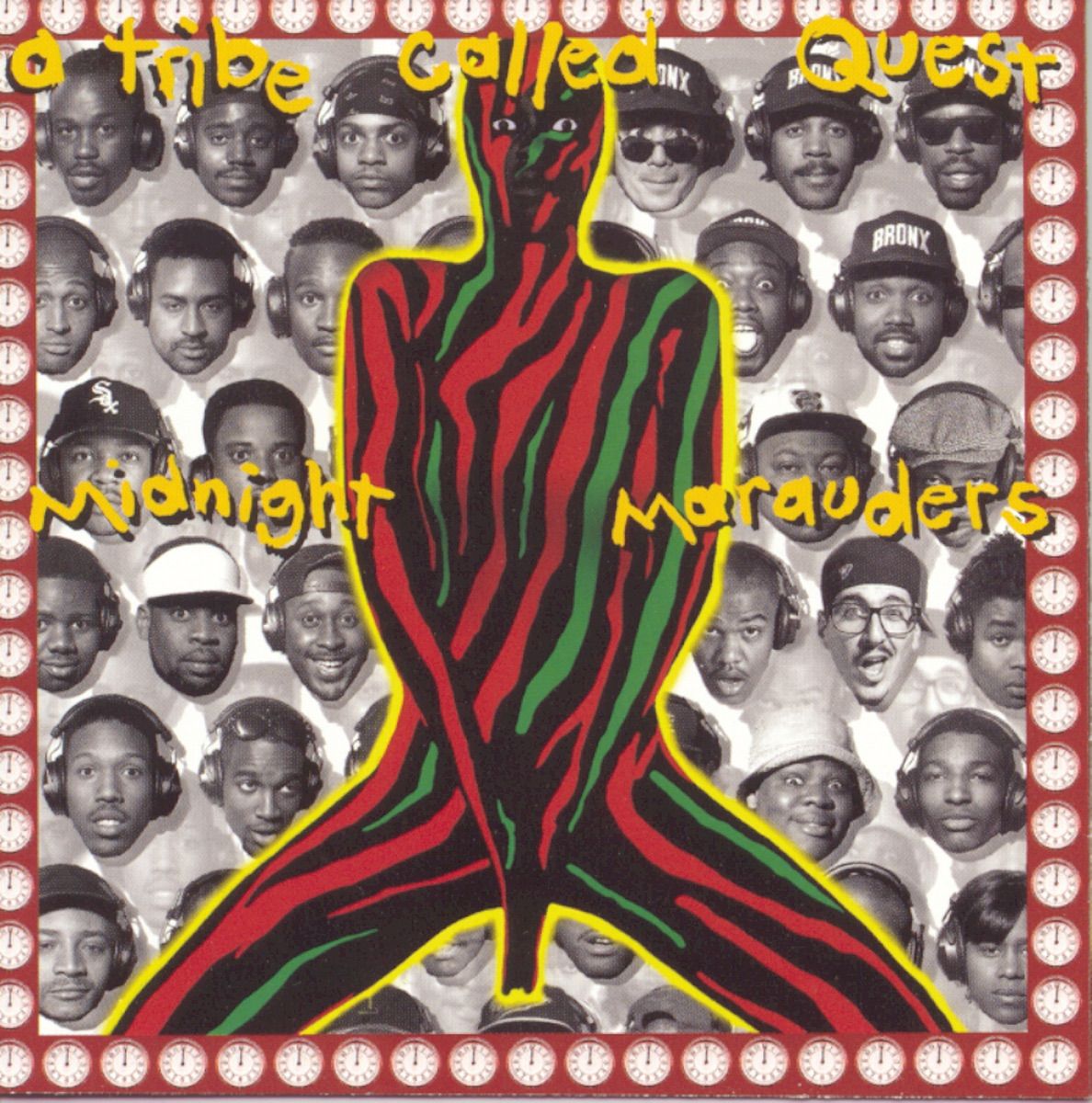 The Low End Theory's artsy-sexy Afrocentric cover star dawns a full body stocking for her reappearance on Midnight Marauders. What shoots this cover art to the top—and keeps us coming back for repeat viewings—are the 71(!) hip-hop luminaries who threw on headphones and posed to be shot as background players. A great display of community and costal unity before fissures began to form. A young rap nerd could spend an hour examining the faces on this CD booklet looking for a favorite MC like he or she was searching for Waldo. The Midnight Marauders art was the Oscars celebrity selfie for people with good taste in music.