13. The Blueprint 2: The Gift & the Curse (2002)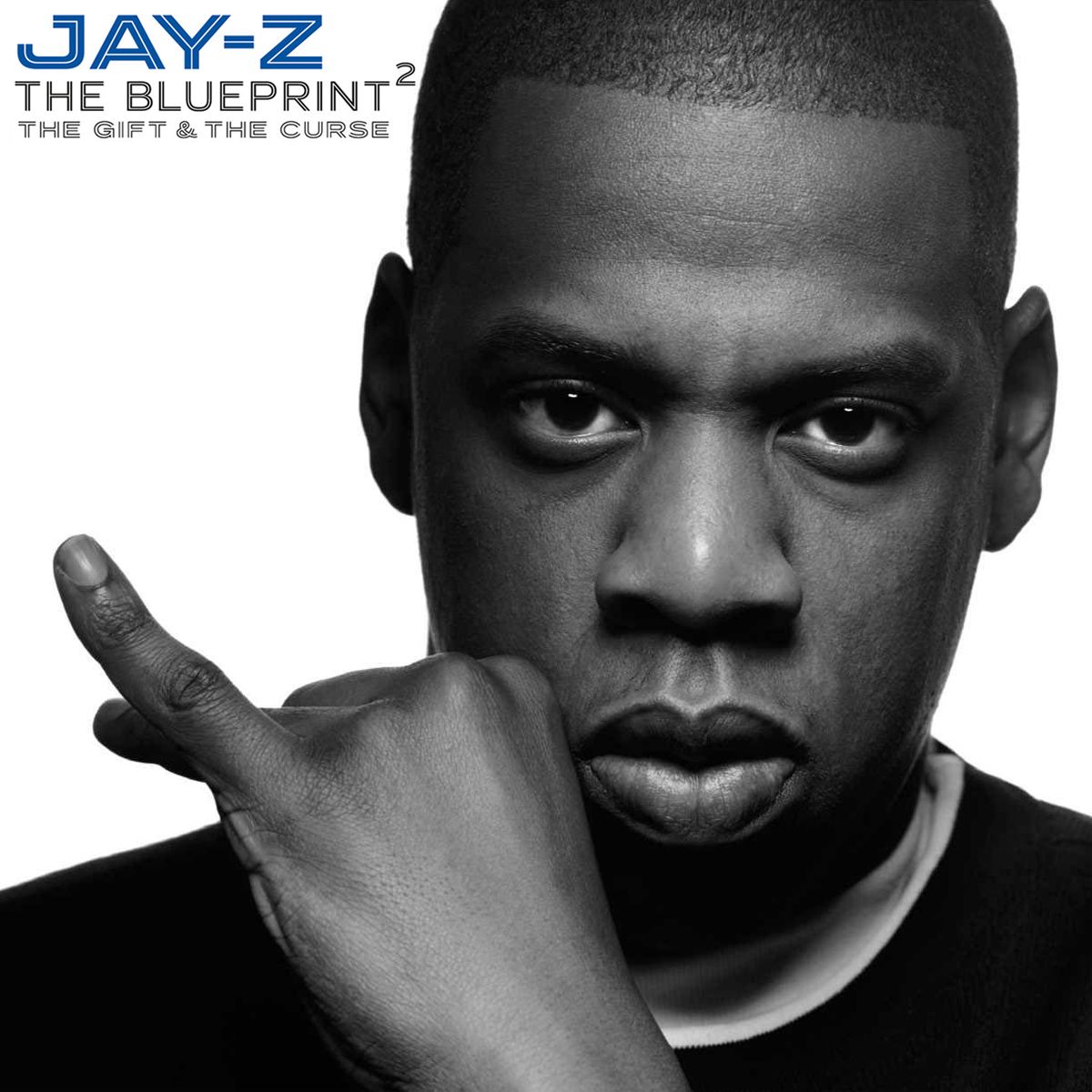 If The Blueprint 2—a bloated, scattered, overly ambitious double album that drowns some legit gems in too many forgettable cuts—is the weakest link in the trilogy, listeners should be tipped off by the cover art. The crisp black-and-white photo of a confident Jay-Z, his perfect lineup, and raised pinkie finger is fine enough. But it's also safe and lacks intrigue. Compared to the rest of the catalog, The Blueprint 2's execution rates the most forgettable.
---
12. 4:44 (2017)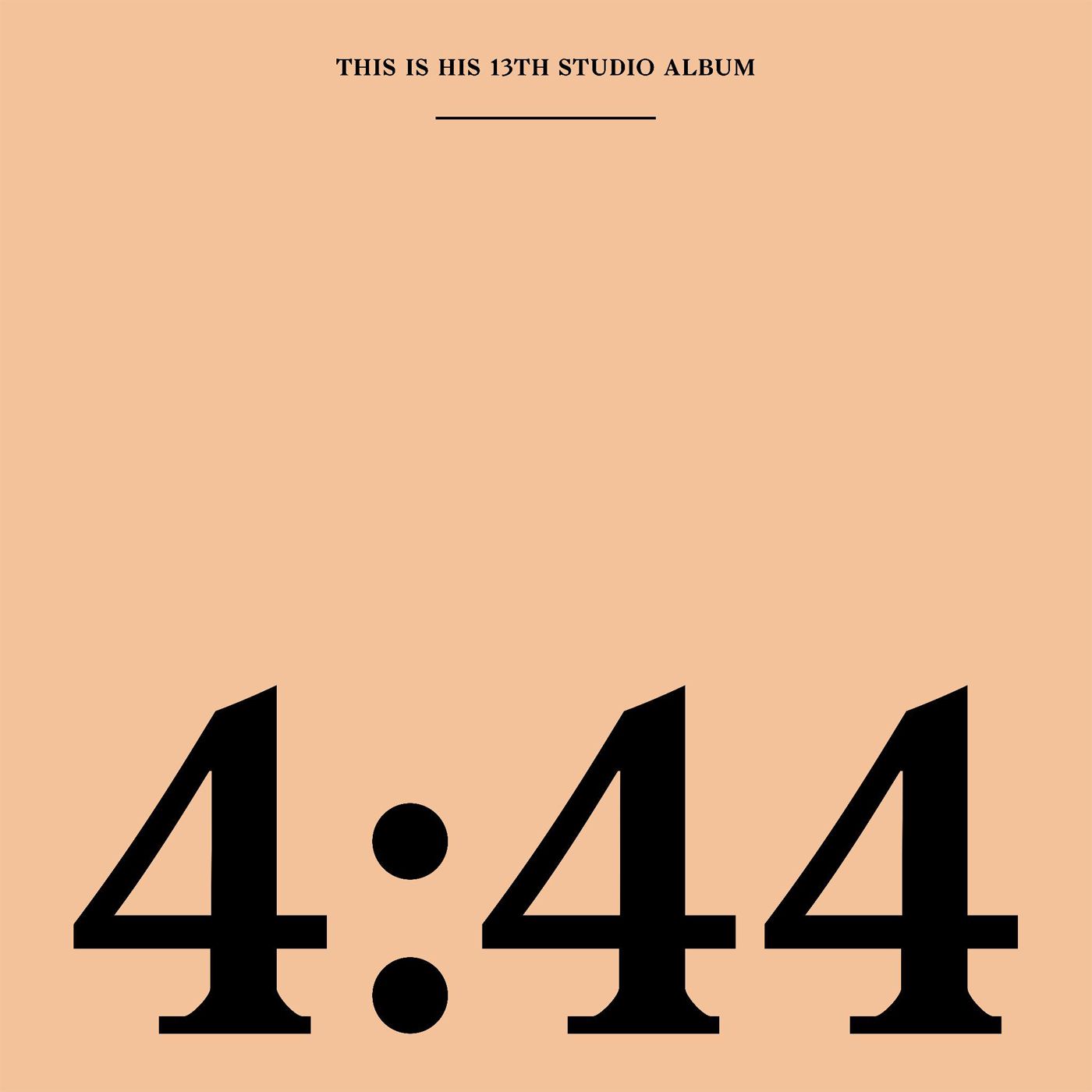 The most minimal artwork of the Jay-Z catalogue—and the third consecutive album to not feature his face—4:44 simply places the time of day he awoke to write the album's titular and centerpiece track against a pastel background. We'll take the color choice to mean that, following an album of amends, everything is now peachy at the Carter household. Art director Brian Roettinger also includes the phrase "THIS IS HIS 13TH STUDIO ALBUM" at the top. No need for Jay to reintroduce himself.
---
Related: How Jay-Z Wrestled With His Budding Stardom on In My Lifetime, Vol. 1
---
11. In My Lifetime, Vol. 1 (1997)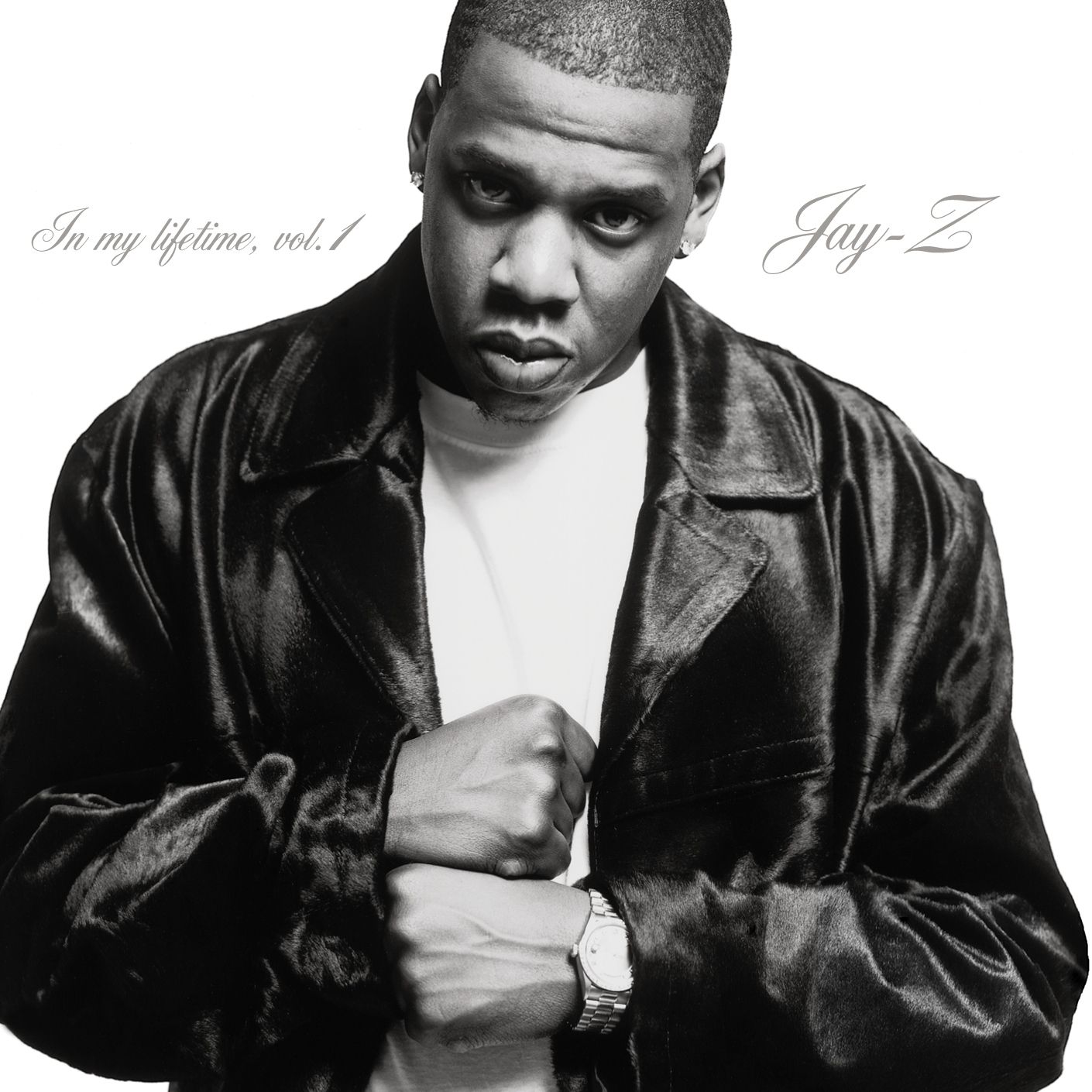 What is the sound of one hand clapping? That's a question Zen Buddhist masters have pondered for centuries. What is the sound of one man giving himself a pound? That is a question answered by long-serving Jay-Z photographer Jonathan Mannion via the cover of Vol. 1, Jigga's sophomore album. Surely the self-dap is Jay congratulating himself for "A Million and One Questions" and "Where I'm From." Ill-fated pop stabs like "I Know What Girls Like," not so much.
---
10. Magna Carta… Holy Grail (2013)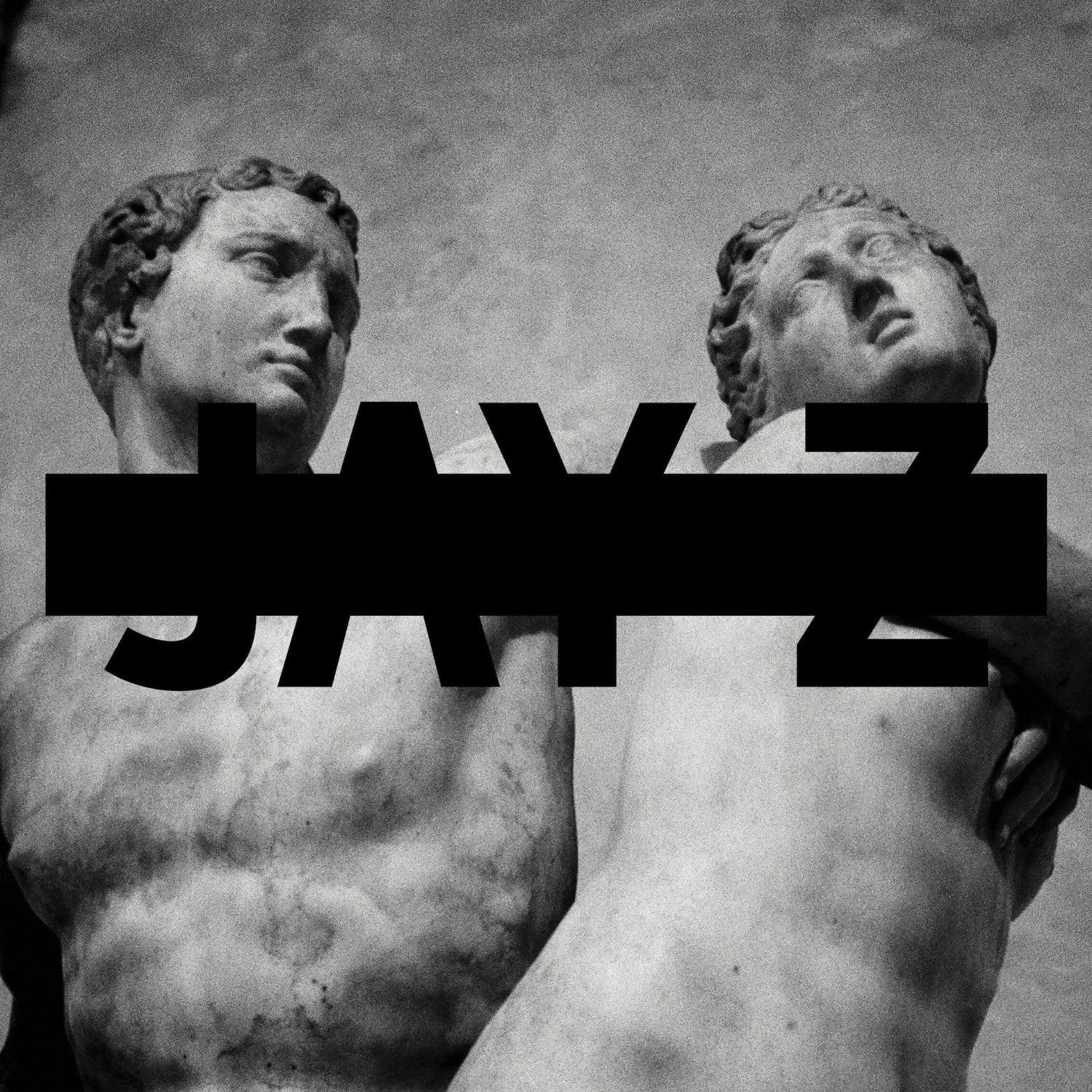 Inspired by one of Jay-Z's favorite sculptures, The Metropolitan Museum of Art's Alpheus and Arethusa, Magna Carta's imagery draws on the Greek myth of a god who goes to great lengths to pursue his muse. The god Jay Hova, too, is chasing the finer things—the world's most desirable R&B songstress, billionaire status, rap's crown, and designer everything—with abandon.
---
Related: Stop Being Shocked Jay-Z Is an Elite Rapper in Middle Age
---
9. Vol. 3… Life and Times of S. Carter (1999)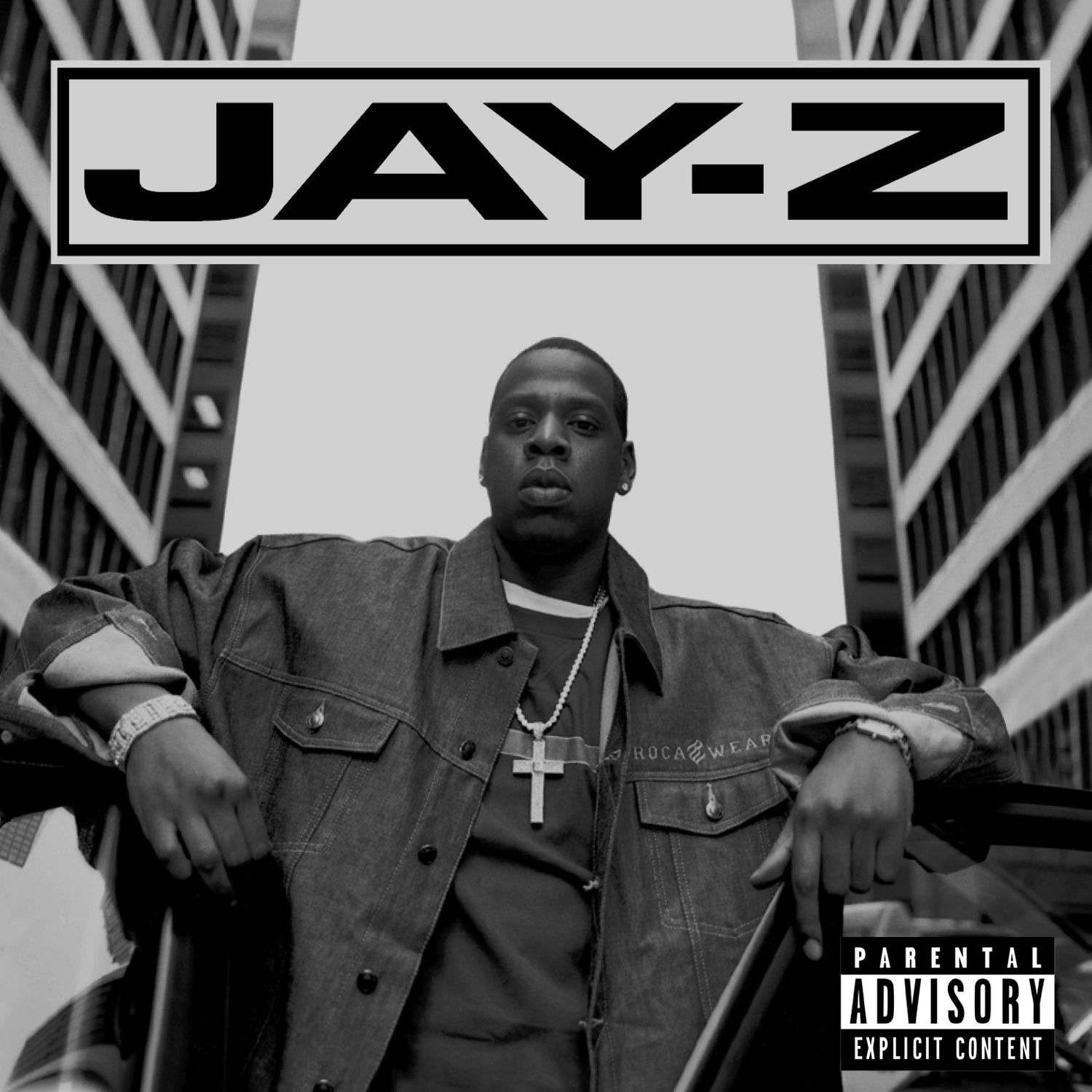 Go-to album lensman Mannion shoots his loyal subject at an upward angle on the corner of 46th Street and 6th Avenue, creating the illusion that Jay is rising as tall as a Manhattan skyscraper. The R-O-C CEO is draped in Rocawear denim, a sparkling cross pendant, glittery earrings, bracelet, and wristwatch—no doubt the spoils of Vol. 2's runaway success. Fun fact: The silvertone Vol. 3 image was taken mere blocks from Rockefeller Center. Picture perfect.
---
8. American Gangster (2007)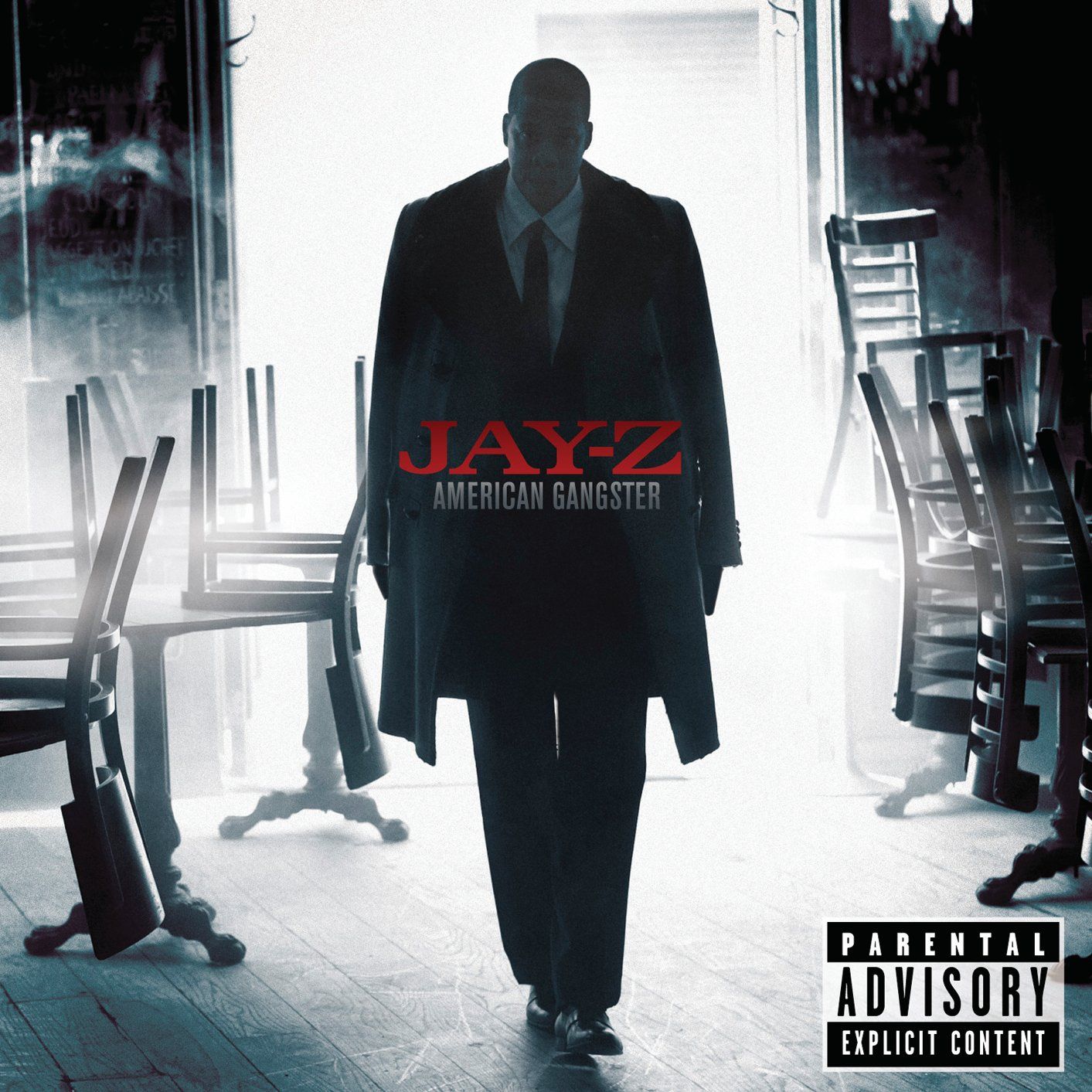 According to fashion photographer Arthur Elgort, the rushed cover shoot for Jay's film-inspired LP came together within a matter of 90 minutes. Jay-Z had been partying with Kanye West the previous night and showed up late to the hastily tossed-together shoot. Yet the result—suited up, slick and dangerous—evokes Reasonable Doubt nostalgia and an OG 'bout-my-business seriousness. A far more focused follow-up to Kingdom Come's flop.
---
Related: All 9 J. Cole Album and Mixtape Covers, Ranked
---
7. Kingdom Come (2006)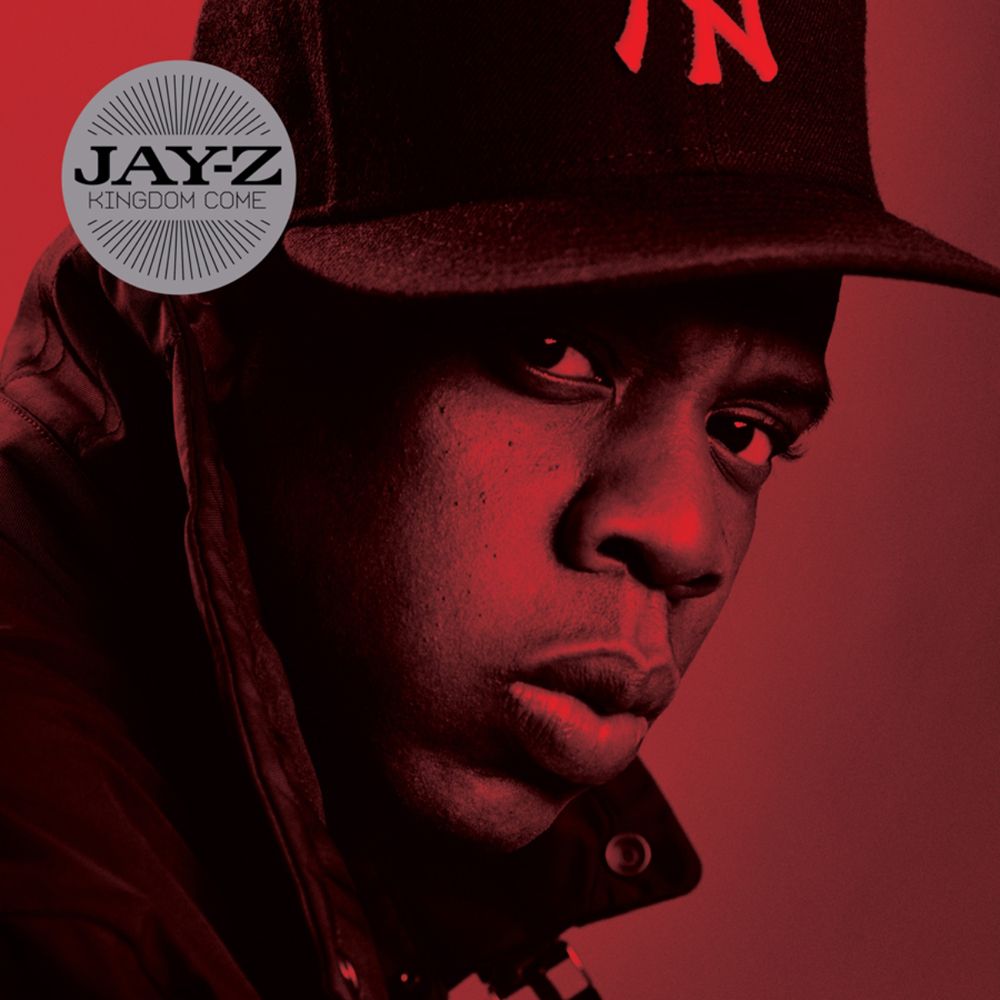 He's not Redman, he's red... man. This classic Shawn Carter portrait, photographed by Anthony Mandler, catches your attention because it has been filtered through an infrared beam. But this image is more than what meets the eye. If you were outside when CDs were still the standard, you might remember the deluxe edition featured a green cover on which he sported glasses, and polka-dotted playboy collar. Once you'd slide on the accompanying red sleeve it gave way to the above shot rocking a Yankee hat fitted for a king. Innovative.
---
6. Vol. 2… Hard Knock Life (1998)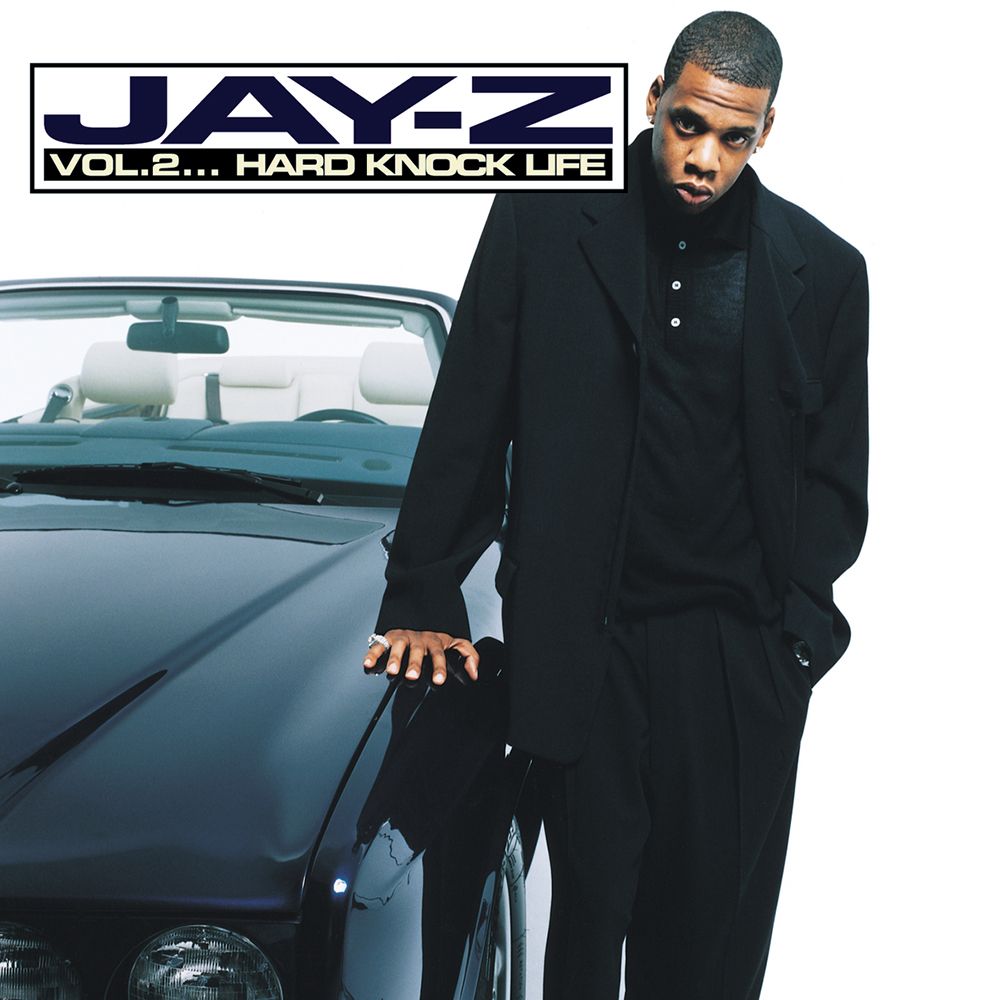 Life is a little less hard knock these days. Mannion's cover photo of Hov's sextuple-platinum commercial smash finds our crossover superstar brushing his sparkling pinkie ring on the hood of a 1997 Bentley Azure. Money… check. Cash… check. Hoes… check. Jay-Z's paper chase is now established and he's ready to ride or die like a boss.
---
Related: All 11 Eminem Solo Album Covers, Ranked
---
5. The Blueprint 3 (2009)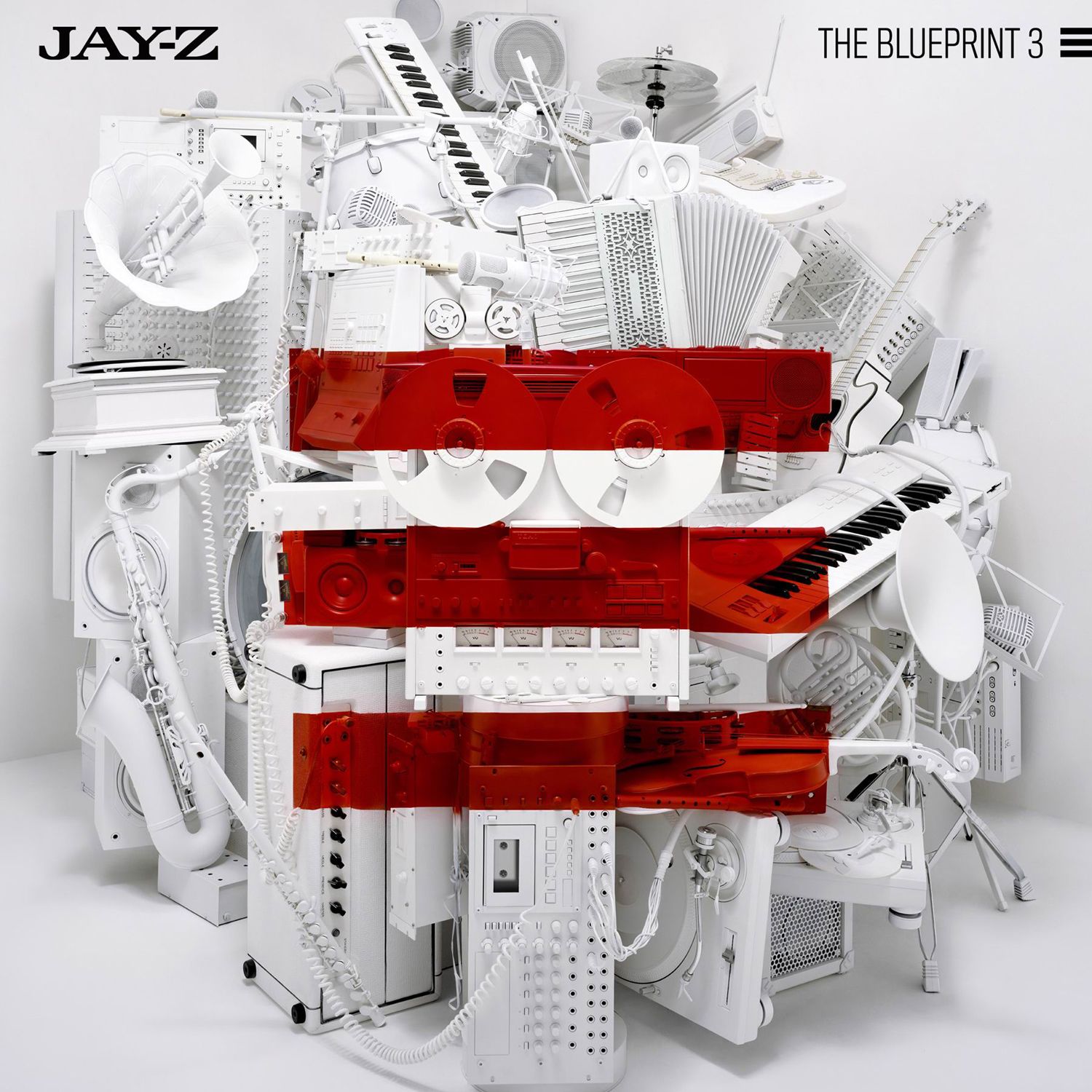 Not until his 11th album did Jay-Z release a cover for which he did not pose. The all-white, art-installation collage of instruments is a fresh, creative turn for the MC, who experiments with more live sonics, melodies, and pop stylings on the third entry of Blueprint trilogy. "These [instruments] are like the forgotten pieces in hip-hop," Jay explained to MTV at the time. "It's still about music. It's not about radio, making gimmicks—it's still about making music. Those things are piled in the corner… The three stripes that everybody is asking about is made from the original [number] three. The first three they made on the wall was someone carving. If you look at [the number] 3, all they did was connect lines."
---
4. The Black Album (2003)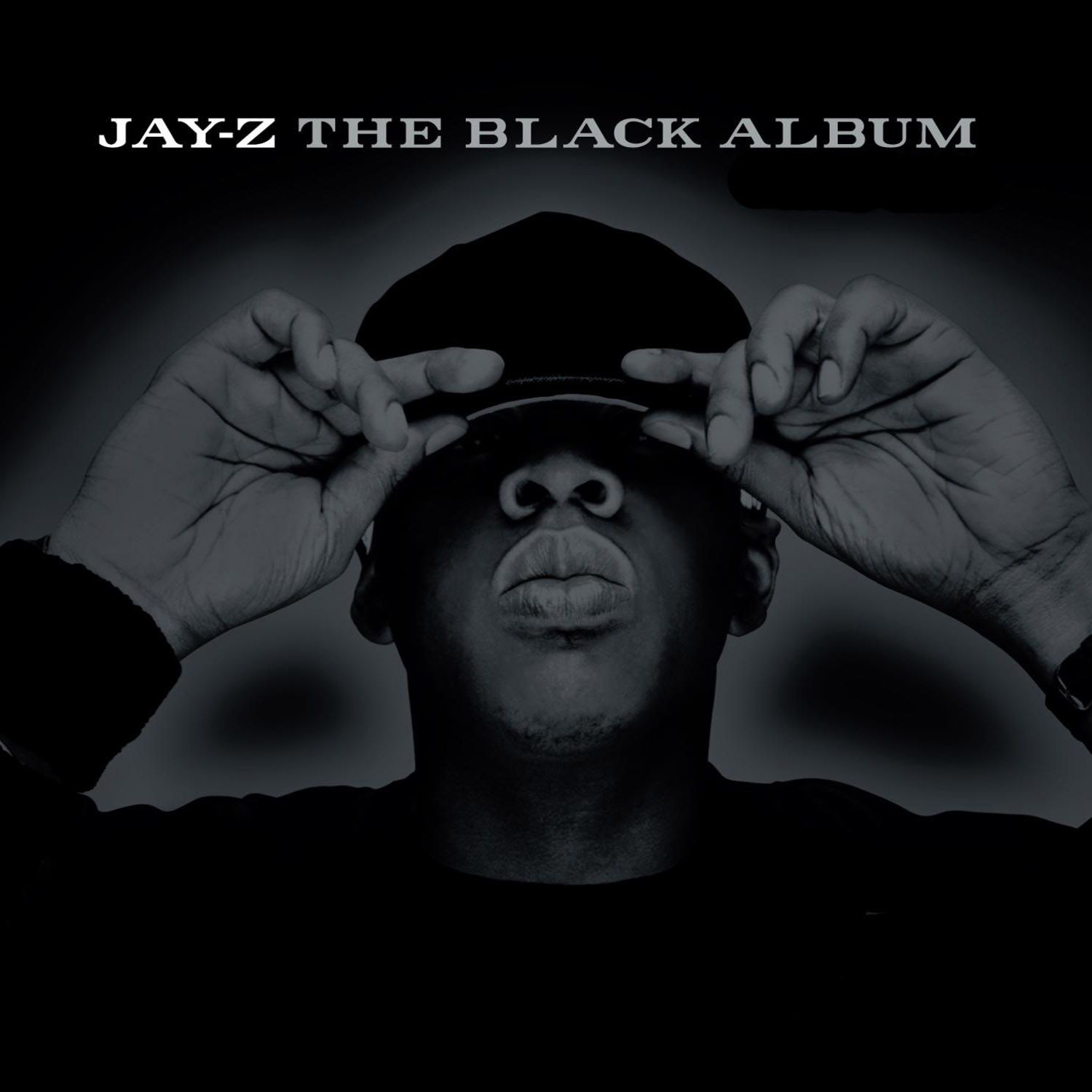 Eschewing a proper cover shoot for what was then billed as his fade-to-black retirement record, Jay-Z fell in love with Mannion's test shot: brim so low the eyes are rumors; lips pursed; nostrils flared; image dissolving ghostlike. "That shot became so attached to it, the black on black, that position of the hat. It became one of those iconic pictures right away," Mannion explained to The Fader. "Once he saw that image, it really hit the mark. He was confident that the image was strong and subtle, and it was an image of him without it being like a big face on the cover."
---
Related: All 13 Lil Wayne Solo Album Covers, Ranked
---
3. The Dynasty: Roc La Familia (2000)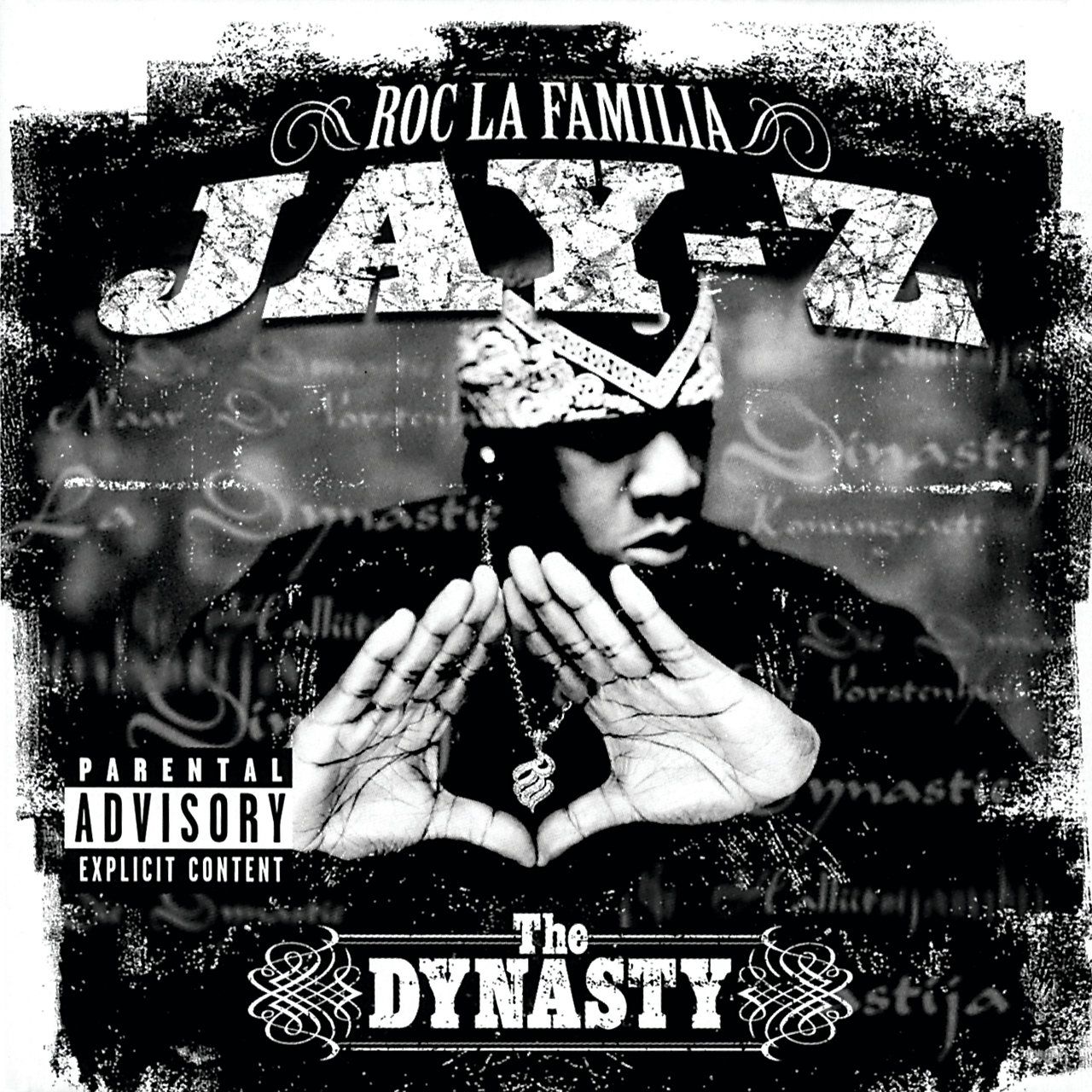 The Roc's infamous diamond hand sign is captured front and center in Jonathan Mannion's dramatic monochrome photograph. So distinct are Jigga's hand creases, a palm reader could predict Beanie Sigel's breakout from here. The distressed font, Jay's bandana-obscured expression, the perfectly framed Roc pendant… it all triggers a rush of memories of a crew, a movement, a turn-of-the-century dynasty long gone but much loved.
---
2. The Blueprint (2001)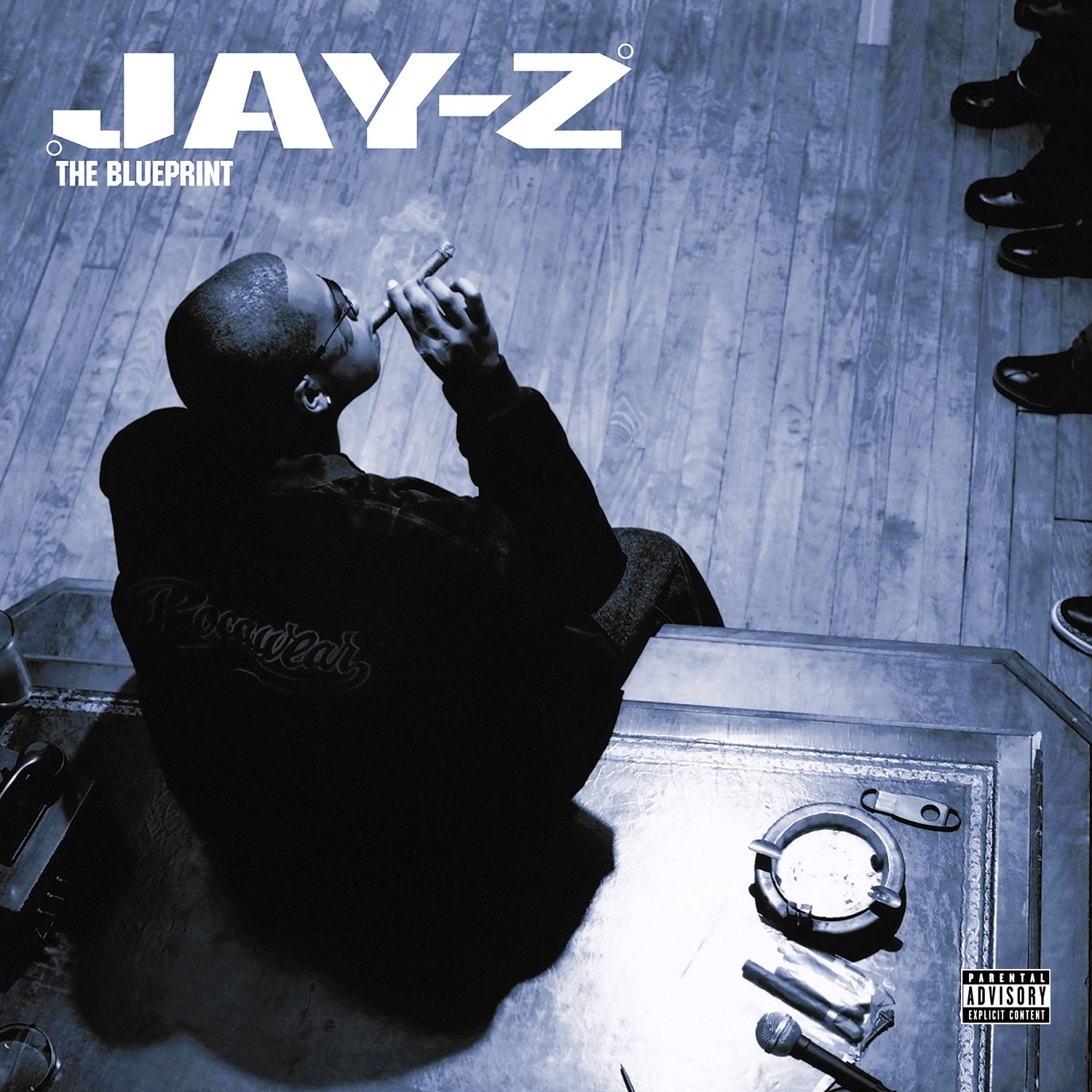 Taking a liking to British photographer Jocelyn Bain Hogg's series of South London gangsters, Jay-Z requested Mannion depict him in similar fashion for his soulful '01 masterpiece. Hova perches on a CEO's large desk and puffs a freshly clipped cigar, showing his weapon of choice (the mic) and foot soldiers at the ready. The zoomed-out, bird's-eye camera angle and blue tint offer an abrupt swerve from Jay's early preference for straight-ahead portrait covers. A takeover is afoot.
---
Related: The Making of Jay-Z's "Feelin' It," According to Camp Lo
---
1. Reasonable Doubt (1996)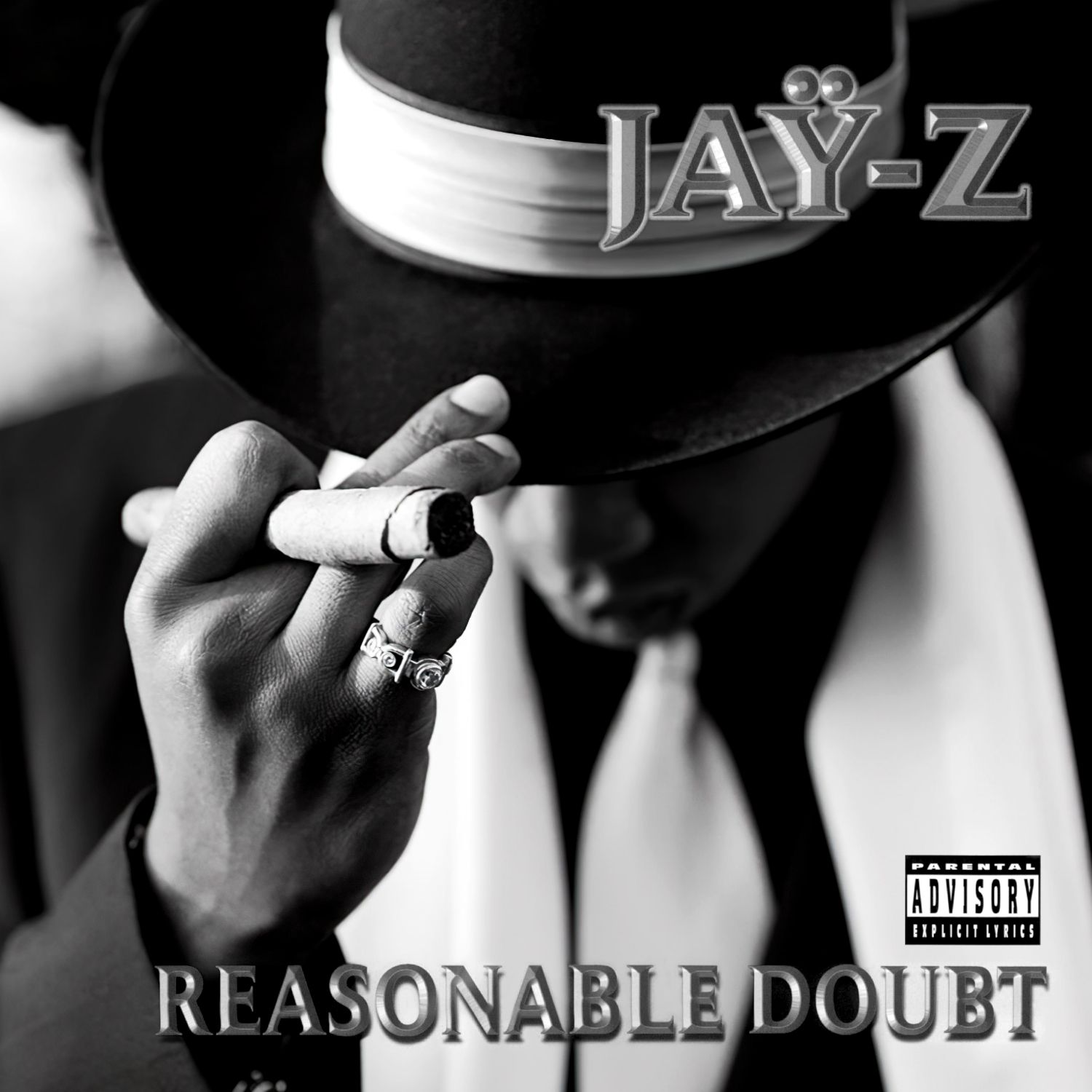 Back in his umlaut days, Jaÿ-Z was an exciting new voice and somewhat of a mysterious street figure. Despite being a relative new jack on the national rap scene, he already carried himself like a boss. Hence the classic BK mafia vibe of this iconic Mannion photo, complete with cigar, pinkie ring, and silk scarf. "There were black-and-white album covers before," Mannion told Revolt. "But I think [that element] really fit the sensibility of what we wanted to create, which was really more like establishing him as this timeless character from Brooklyn, styled out, sharp, and clean."