The words printed on the two flags in front of the house are as follows:
"When Tyranny Becomes Law, Rebellion Becomes Duty."
That's the one on top. It's a Confederate flag.
The lower flag, in bright yellow, says:
I've previously written about living in Northeast Florida's Flagler County. Trump county. Several months ago, there was a sign on Interstate 95 featuring Donald and Melania—and this was long after Trump lost 2020's presidential election. The reason for the Trump billboard was just because.
Those flags are on a street I travel at least once a week. I watched the home being built from the ground up. The house was constructed on an infill lot between existing homes ranging from three to 10 years old. There's a new subdivision that's almost complete a little further down the road, which all those people have to pass every time they go out.
I paid little attention to the house as it was going up. When the housing market was at its peak, it seemed every vacant lot had new construction. This house didn't stand out from the others: three bedrooms, two bathrooms, a two-car garage, and a screened porch. I didn't notice when the flagpole was planted in front of the home. It took the two banners flying proudly in the wind to get my attention.
A little information on the language of the Confederate flag. The phrase, "When tyranny becomes law, rebellion becomes duty," is dubiously attributed to Thomas Jefferson. Sometimes it's accompanied by the Roman numeral for three, a symbol used by the Three Percenters, an anti-government militia founded in response to the election of President Obama. I didn't look closely for the III. I didn't take the time to align the photo, lest the inhabitants see me and exercise their Second Amendment rights.
I started thinking about how I'd feel if this were my next-door neighbor. There's a fair chance their neighbors are somewhat aligned with their beliefs. Florida was overrepresented in participants during the Jan. 6th insurrection at the Capitol. My next-door neighbor, a snowbird who is around for about a third of the year, has a MAGA hat he wore once while working in the yard. We get along well, partly because we never discuss politics, and our house is as well kept up as theirs. A neighbor around the corner had more than a dozen Trump signs in his yard during the election. I'm happy these people self-identify, so I don't have to wonder.
If I were a white person who lived next door to the flag house, I think I'd be annoyed either way. If I disapproved of their politics, I'd resent them. If I agreed with them, I'd rather be undercover, saving my public hate for the Trump rallies or Klan meetings. The flagpole can't be good for the value of that home or those in the neighborhood. Who will have the nerve to ask them to take it down? I'll keep a watch on the house when I drive by, looking to see if they're barbecuing with the neighbors or having a friendly beer.
I tried looking up the same Confederate flag to post a better photo, but I couldn't find it. Researching more than 500 tapestries of hate wasn't good for my spirit, so you'll have to live with my aforementioned description. When I eventually see the residents, I'll make notes for when I see them out in a restaurant or the grocery store. I'll sympathize with their neighbors unless they seem to get along a little too well. Then they'll go on my rapidly expanding mental list.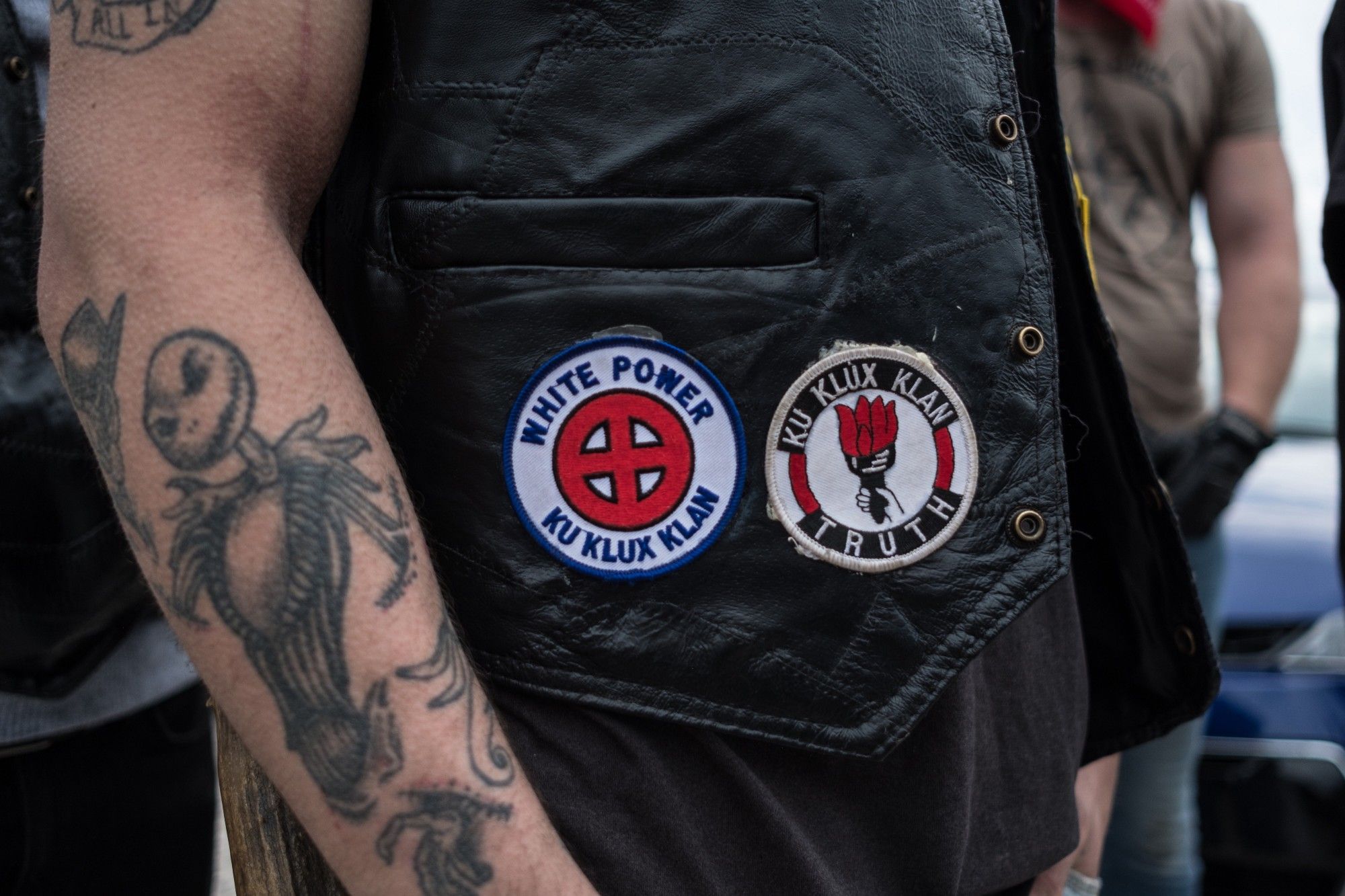 ---
This post originally appeared on Medium and is republished with author's permission. Read more of William Spivey's work on Medium.