There have been a ton of iconic photoshoots in hip-hop—Death Row on the cover of Vibe, Lil' Kim's Hard Core promo poster that invented titillation, a pensive Kanye West in the bear mascot. But each and every one of them fails to match the epicness and ambition of the "A Great Day in Hip-Hop" series shot by Gordon Parks for XXL's seventh issue.
The shoot took place on Sept. 29, 1998, at 17 East 126th Street in Harlem, New York, and featured 177(!) of hip-hop's most influential figures at the time. It was inspired by Art Kane's "A Great Day in Harlem," another iconic photo featuring a burgeoning community of Black artists, which was published by Esquire in 1959. Both are seminal cultural artifacts, and Parks' rendition wouldn't exist without Kane's. But, it's worth noting, "A Great Day in Harlem" had 120 fewer artists outside on the block that day.
LEVEL has unearthed behind-the-scenes pictures from that historic day 24 years ago, taken by Jonathan Rheingold, XXL's co-founder and former publisher. The small collection features images of Rakim Allah, E-40, Busta Rhymes, Slick Rick (with a Fat Joe photobomb), and Rev Run. You'll also see, in a photo captured by Johanna Fiore (Parks' business manager and confidante), the legendary photographer surrounded by the Fruit of Islam, who provided security that day—just like they did on the set of Do the Right Thing. Rheingold tells LEVEL that Parks had a familiar relationship with the Nation of Islam because he was the godfather to Malcolm X's daughter.
Read more on the historic day over at Respect., and take a look below at these ultra-rare photos of the best day in hip-hop history.
---
Busta Rhymes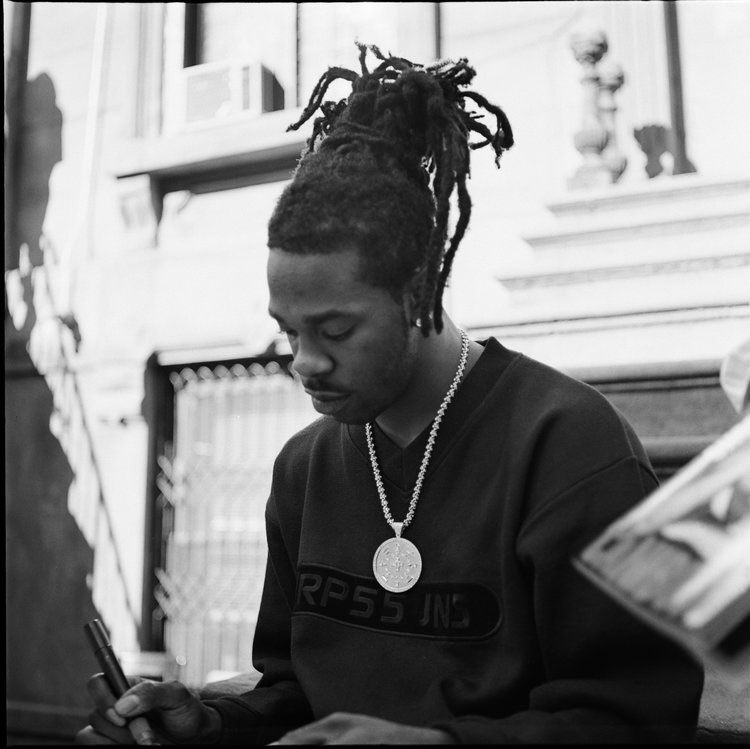 ---
Slick Rick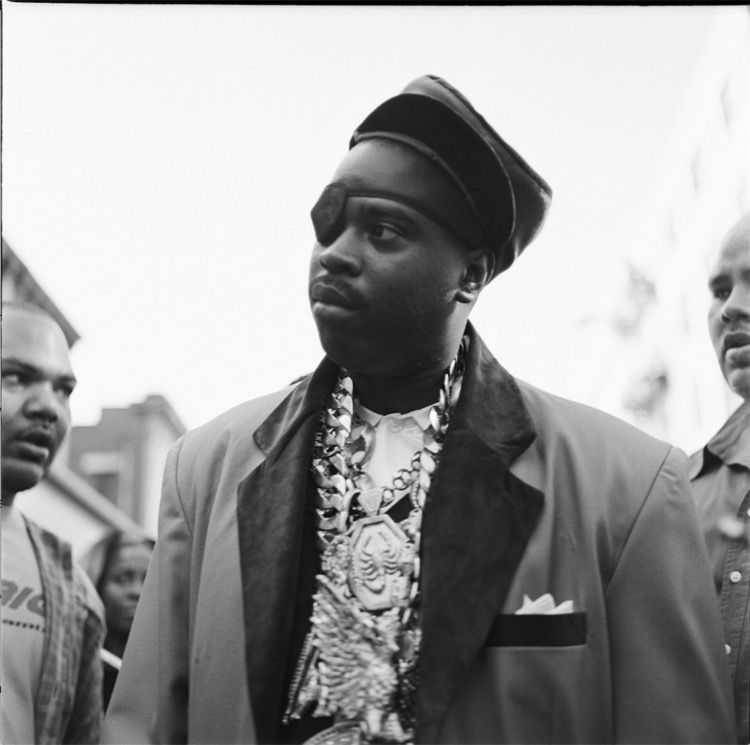 ---
E-40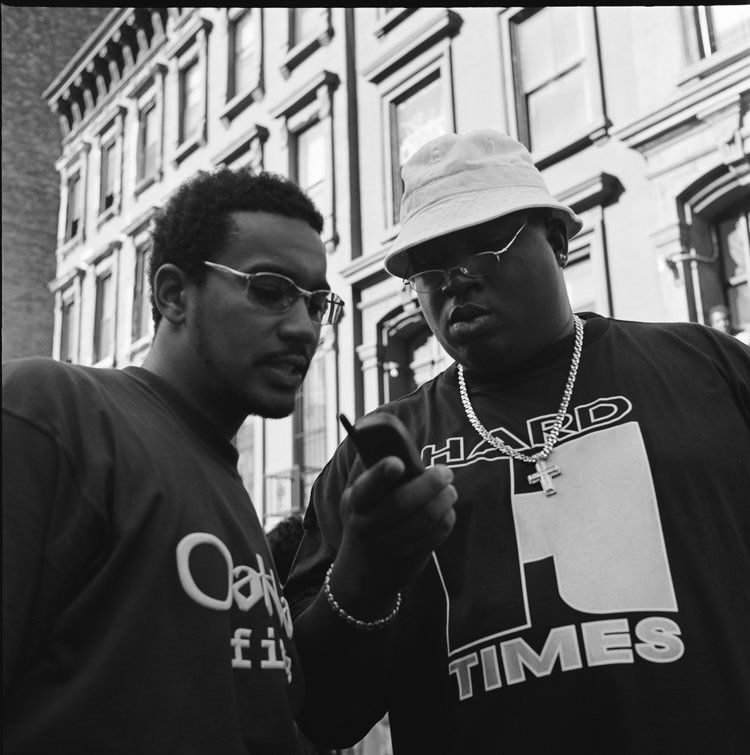 ---
Rakim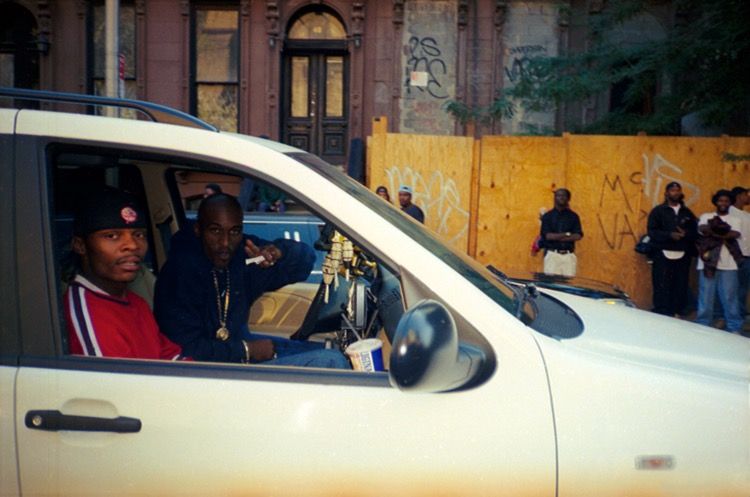 ---
Rev. Run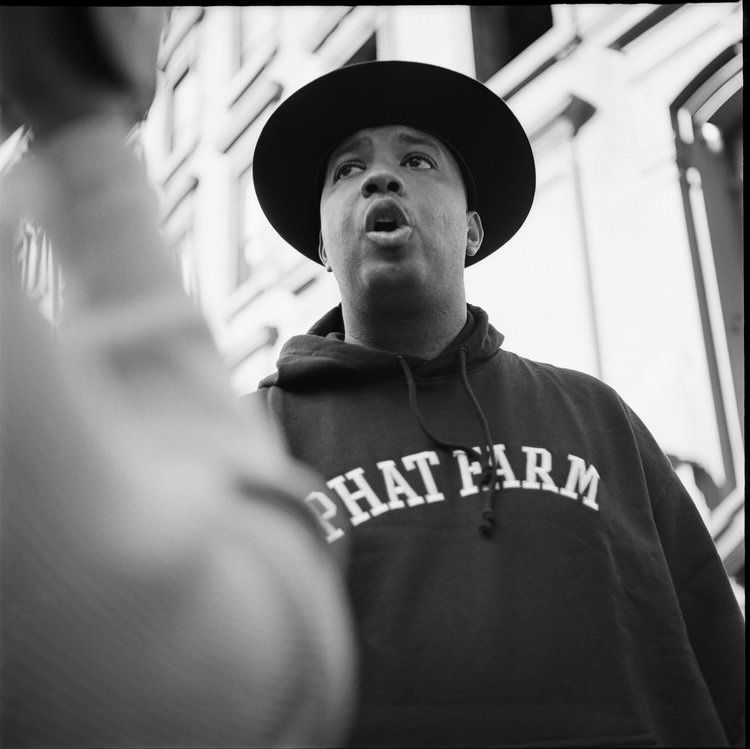 ---
Slick Rick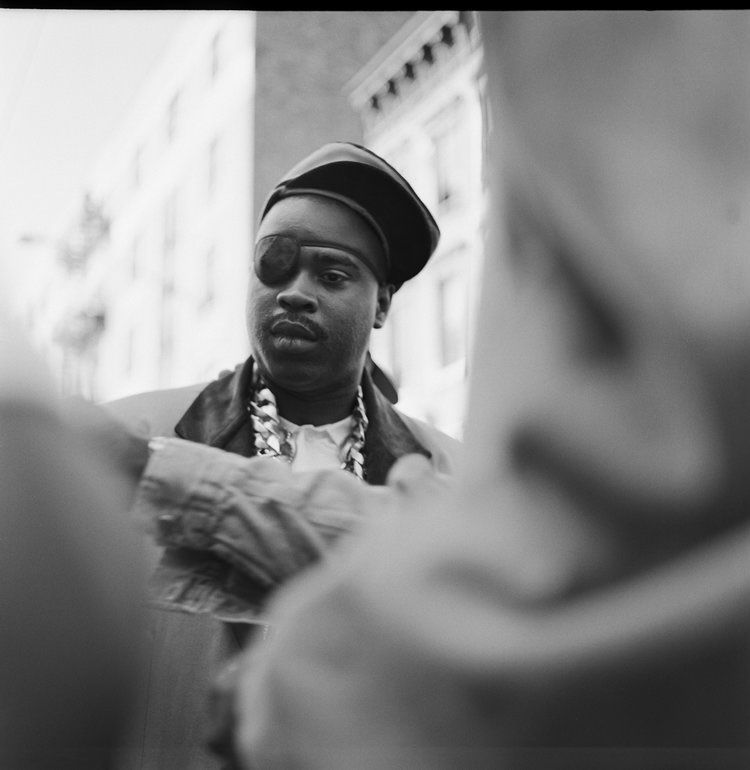 ---
Gordon Parks & The Fruits of Islam