Over his 12 years as an NBA point god, Baron Davis specialized in exerting pressure on defenders and finding paths to the rim that seemed nonexistent. Now the 43-year-old Los Angeles native is creating his own lanes in the business sector—and he's looking to help other Black folks do the same.
Davis recently became a council member of Hennessy's Never Stop Never Settle Society, an initiative designed to help cultivate the next generation of Black entrepreneurs. "It was a great opportunity to get with a legacy brand that was creating a legacy campaign and help inspire and activate some of these young entrepreneurs," says the former all-star.
The path to mentorship is one he forged for himself with his own business exploits. In 2007, Davis was an early investor in Vitamin Water—the same shrewd financial play that famously led to a big payout for 50 Cent. Over the years, he's founded Baron Davis Enterprises, as well as companies like Sports Lifestyle in Culture, Business Inside the Game, UWish, and LAUNFD.
Now he's turning his focus to the wild world of Web3. While economic turbulence could be intimidating, Davis sees the prospect of growth. "Now is the time to be looking for opportunities," he says. "Don't be afraid, be ready to take advantage of a great opportunity."
The beloved baller turned business(…man!) chopped it up with LEVEL about his approach to investing, sharing the hardwood with Master P, and their plans to find the next Nike of the metaverse.
---
LEVEL: Why did you decide to link up with Hennessy for their Never Stop Never Settle Society?
I felt like it was a great opportunity to get with a legacy brand that was creating a legacy campaign and help inspire and activate some of these young entrepreneurs.
Why has mentoring young entrepreneurs become such an important goal for you?
Not having access to funding as an early entrepreneur. People looking at you and saying, "You're an NBA player, you can do it." Building websites, building tech, building all these things, and then learning there's not enough access [for Black people]. Or going into corporate infrastructures and seeing that it just wasn't enough access. That was early in my career. For me, the goal is just to continue to just chop away, make introductions, ask why we don't have the access, and be a champion for that.
What did that lack of access look like for you?
I'm living it. It's like, Hey, I want to be an agent. Where are the Black agency owners? You can never find the people or what you want to do unless you start manifesting and trying to find the right people.
You speak on recognizing good opportunities. How did you develop that instinct?
Just figuring out what works for you. For me, it was like, I'm gonna start paying attention to everything I buy. Every brand. I'm gonna start buying cereal that nobody ever heard of. I'm gonna start buying water that nobody was drinking, but that was still on shelves. And then figure out how big the company [is], how many people, and compare that to bigger companies in the space. That led me to looking at this two-funnel approach of reverse engineering your learning from a brand like a Post. That's gonna lead you to all the other brands that they own. Then you can see what's positioned next to Post in the cereal section, or on the website that you buy.
Now you can start thinking about what that investment in a cereal would look like. Because you've done your research and you realize that Post is not just a cereal brand; they own a bunch of things in the grocery store. On [the game show] The Price Is Right, there's a [winning] price but there's also a price, and another price, and another price behind that. Follow that trail and then you'll figure out where you want to be as an investor.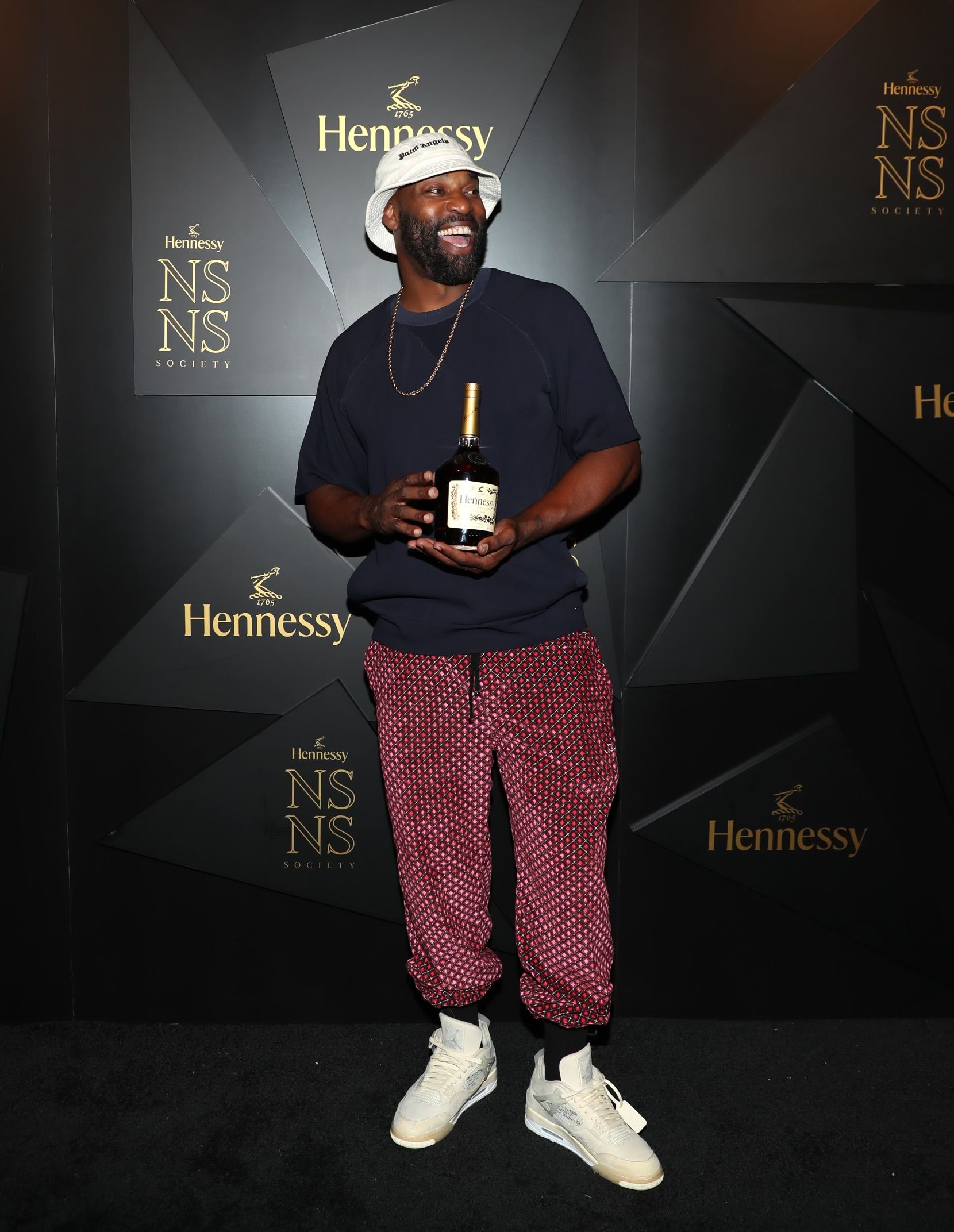 You and Master P had been in talks to buy Reebok, but it was eventually bought by another company. Do you have plans to buy any other shoe or apparel brand?
We're actually working on building out something that came out of the Reebok deal. Just thinking about building our own ecosystem. Looking at companies who are the next great shoemakers: How can we create a space with them and Web3? We couldn't own Reebok, but we can now go and create the Web3 version of Reebok or Nike on our own.
We're in stealth mode right now. The company we're building is thinking about how we empower our community in Web3. How do we find sneaker designers and merchandise designers and bring them into our ecosystem? And then, most importantly, build out dynamic NFTs, structures, and metaverse experiences where the culture can kind of stake in on themselves.
Speaking of Master P, he's been known to be a really good ball player in his own right. Have you ever hooped with him?
Absolutely. Back in the day at UCLA when Master P was training for training camp to go to the Hornets. I believe I was in high school or college. That dude was a hooper. He always respected the game. It's not like a rapper who likes playing basketball—Master P was a basketball player.  He put in the work, he was dedicated, and when he showed up, he wasn't Master P. He was Percy Miller. That earned him a lot of respect.

What part of his game stuck out to you the most? Was he quicker than you thought?
I ain't about to keep going on about him like he's Michael Jordan.

[Laughs]
He could play. He could've made a roster spot. He was good enough. He was dedicated.
You've got a relationship with E-40, too. He's been doing interesting things in business over the years. What do you respect most about his business acumen?
Oh, man. When you talk about brand building and self preservation and reinvention—there's no better brand than the E-40 brand. There's no better-trusted brand than the E-40 brand. Everything that he's doing from wine to the restaurant he has, the investment space. To quote him, he loyal to the soil. And he's been able to create a legacy in a brand for himself where people trust him and bring great ideas and projects to him.
Technology, the internet, and the way we interact with them has evolved a lot. NFTs are one of the latest innovations to that dynamic. What opportunities do you think NFTs offer Black people?
The ability to have ownership, the ability to be a part of a smaller community in a global community of like-minded individuals, access to leaders in the space. It's very early. So for us, as Black people, we get to start building for our own ecosystem. For our own Black excellence, from, you know, unification for our own utilities, right. For all communities. The NFT gives us a sense of collective ownership and a way to identify and invest in people who actually look like us. Creators, engineers, techies, producers, investors, and small business owners could all get together—an ecosystem of people solving problems in their community.