9. Queen Radio: Volume 1 (2022)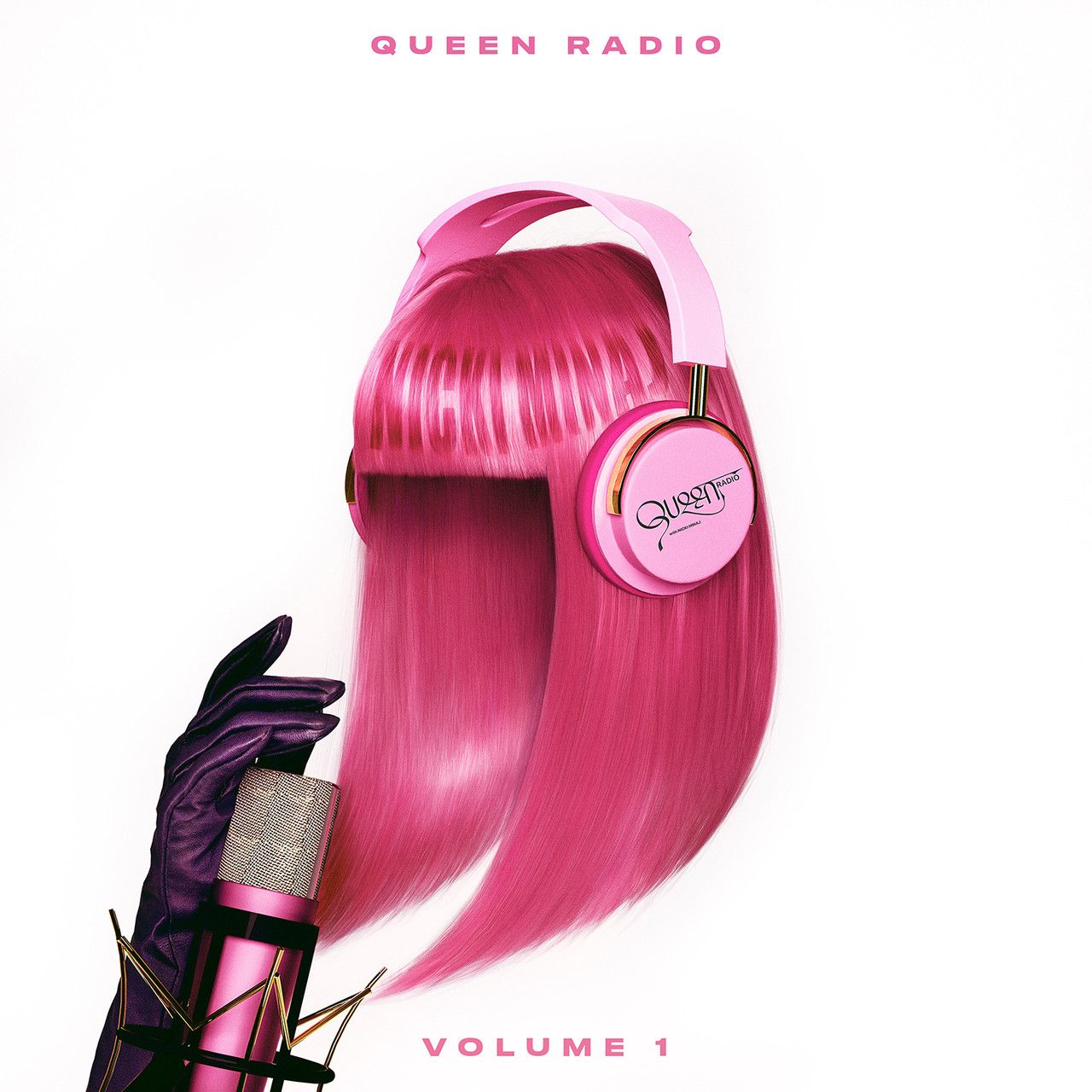 We get a wigged-out ghost version of Ms. Minaj for her greatest-hits compilation. All pink everything: hair, headphones, microphone. The long glove conjures up Marilyn Monroe vibes. Depending on your point of view, Queen Radio's jacket is either an execution of iconic minimalism, or what happens when an artist fails to show up for her own cover shoot.
---
8. Pink Friday: Roman Reloaded – The Re-Up (2012)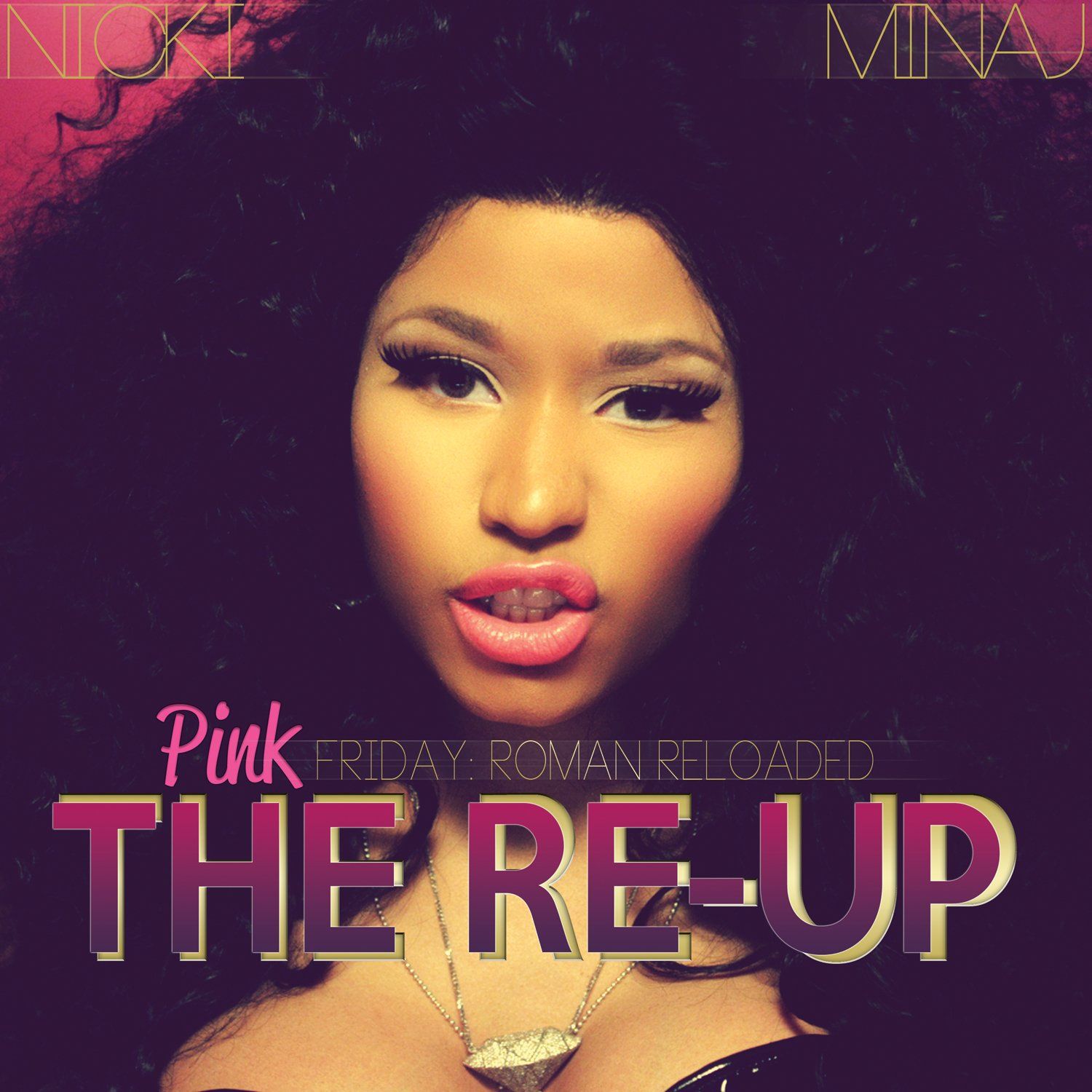 A reissue of a reload requires its own album cover so as to make all those holiday shoppers believe they are purchasing something brand new. Indeed, The Re-Up contained seven bonus tunes plus a behind-the-scenes DVD for completists. And while the artwork for Nicki's redux deluxe CD scoops its image from Nicki's "I Am Your Leader" music video, the Chaka Khan blowout hairdo and '70s-style font made fans want to buy the old songs all over again.
---
Related: All 13 Lil Wayne Solo Album Covers, Ranked
---
7. Playtime Is Over (2007)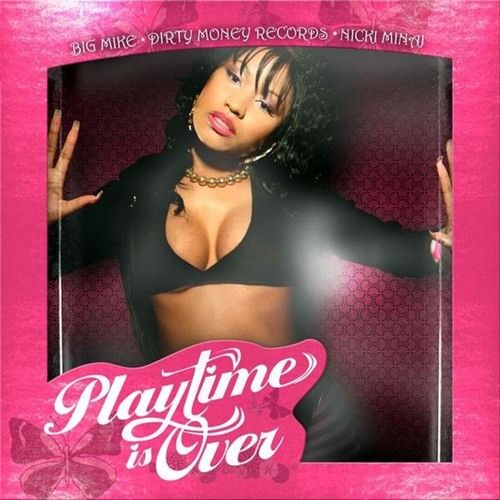 Leaving underground group The Hoodstars and breaking dolo, Nicki Minaj cocks her head and pounces all over classic instrumentals (Biggie's "Just Playing [Dreams]," Lil Kim's "The Jump Off," Beyoncé's "Upgrade U," et al.) for her debut mixtape. The portrait used for project's cover suggests an MC who is sexy, cool, and maybe a little wacky. But the unique and over-the-top image of prime Barbie was still years away from coming to fruition.
---
6. The Pinkprint (2014)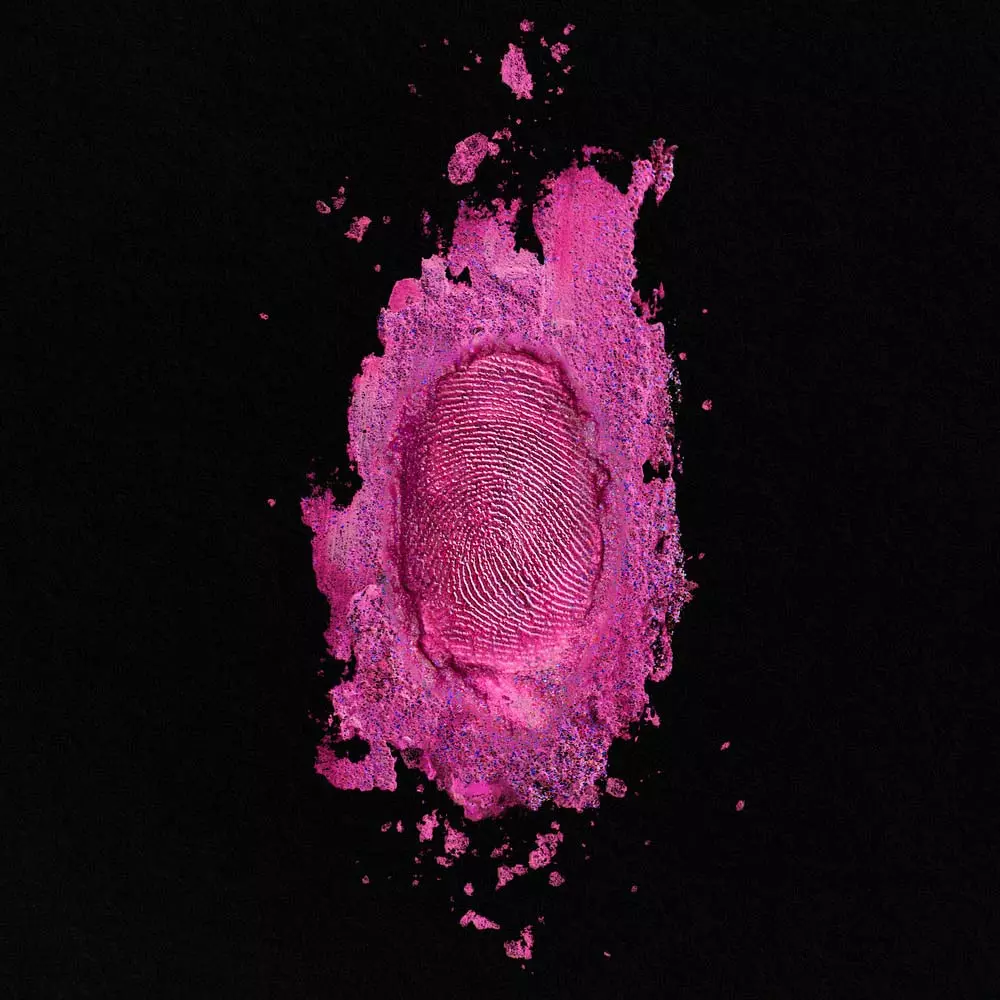 Because Nicki Minaj was racing around filming music videos to help promote her Grammy-nominated third studio LP, graphic artist Joe Perez was forced to get creative with the album's packaging. The DONDA art director headed to the cosmetics aisle of a Sephora and loaded a basket with bright lipsticks and eye makeup. "Each brand gives off different textures, like they had magical little potions inside—you never know what you're gonna get," Perez told The Fader. Smudge the cosmetics with a fingerprint and boom. Bonus, Harajuku Barbz can use The Pinkprint cover art to unlock Nicki's smartphone.
---
Related: All 15 Drake Album and Mixtape Covers, Ranked
---
5. Sucka Free (2008)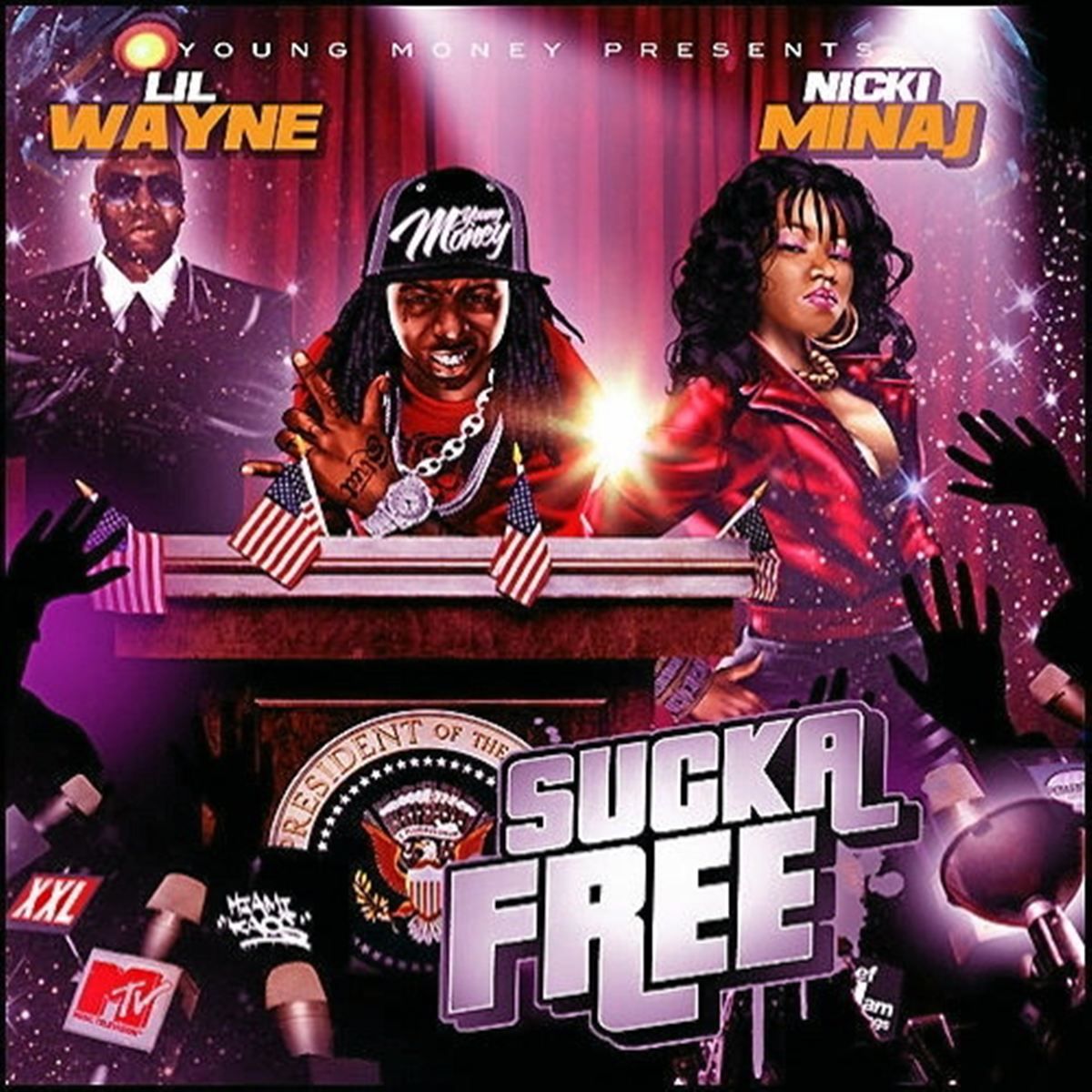 Once Lil Wayne discovered the first lady of Young Money, buzzed picked up with this joint mixtape. You can tell because the cover artwork depicts the stars being interviewed by MTV and XXL. On some Jessica Rabbit vibes, a cartoon Minaj stands by President Weezy with a cleavage-revealing red shirt and the same striped pants the real Nicki slipped on for Playtime Is Over.
---
4. Pink Friday: Roman Reloaded (2012)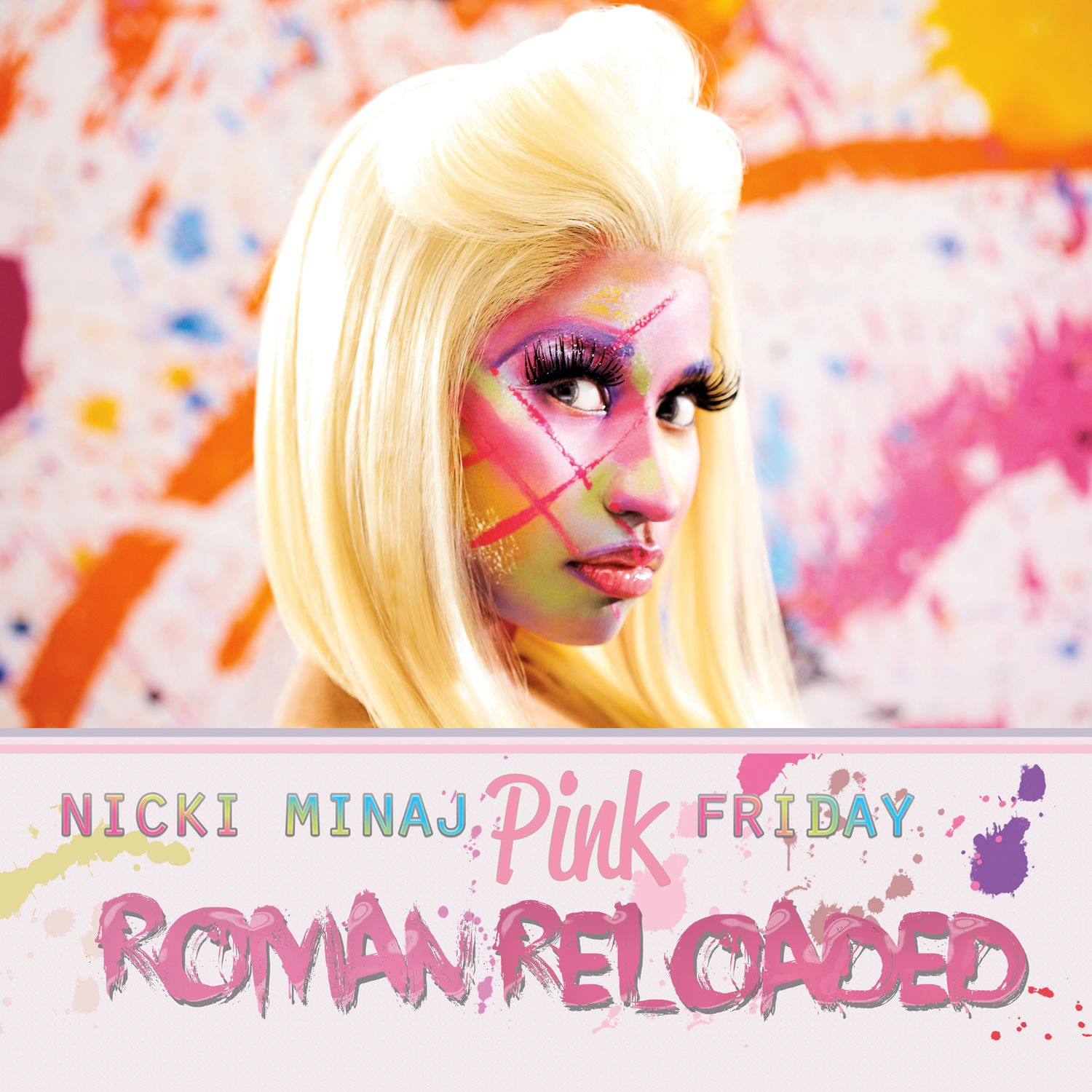 For the cover art of Nicki's Technicolor sophomore LP, she envisions a world where Jem and the Holograms collab with Gel Pens on the set of Graffiti Rock. Like those canned fruity vodka-spiked drinks, the album looks friendly for kids but is better served to adults. (Unconfirmed fact: Margot Robbie's whole take on her Harley Quinn superheroine character is based entirely on the Roman Reloaded art.)
---
Related: All 9 J. Cole Album and Mixtape Covers, Ranked
---
3. Pink Friday (2010)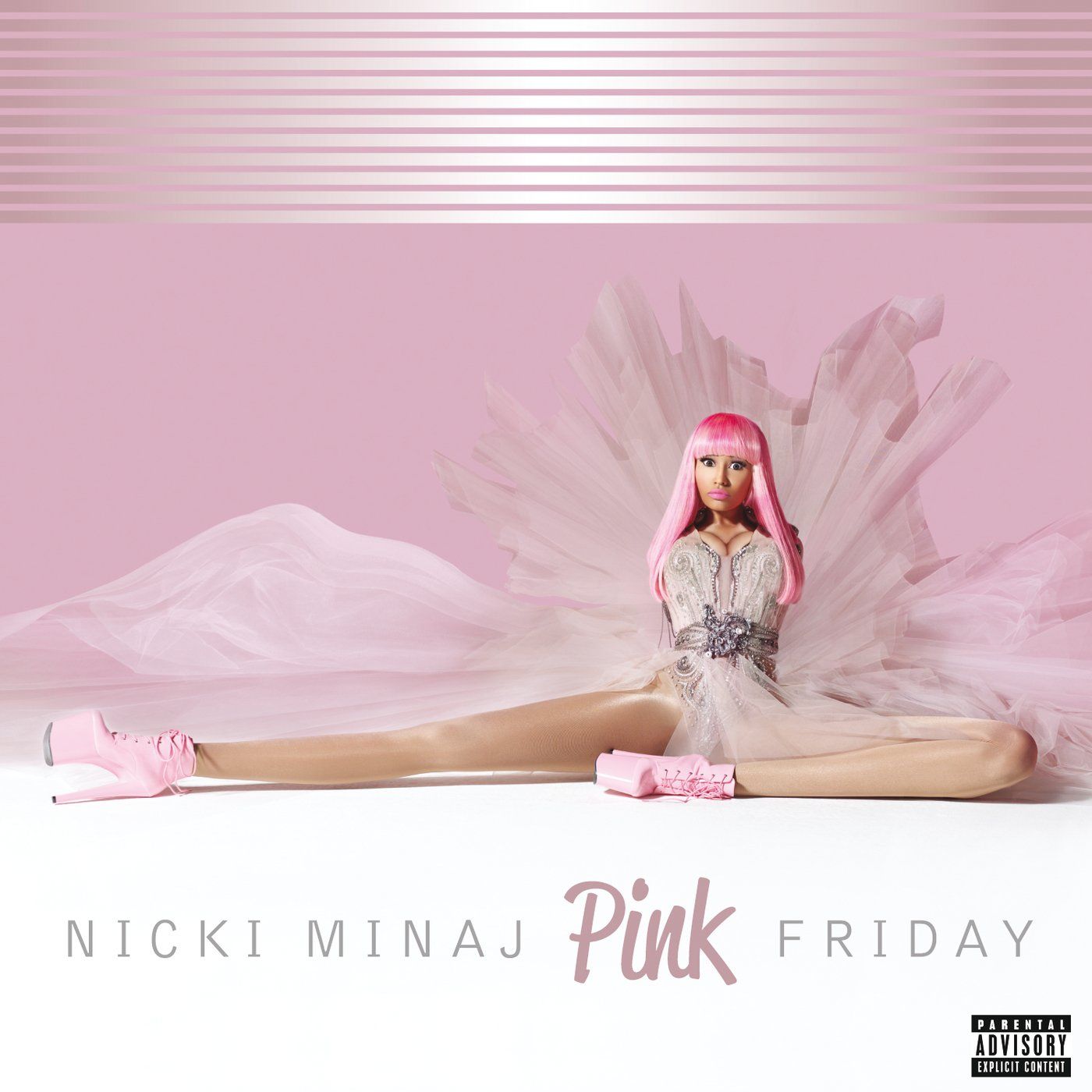 On the memorable cover of our Barbie Girl's classic debut, Nicki is just toying with us. "[Nicki] wanted to rip her arms off to really do the whole Barbie theme, like when little girls trash their dolls," cover photographer GL Wood explained to Vibe. "She wanted to look like one of those broken Barbies…. There's people who are going to get it and not get it, but that's the point. There's few if any female artists now who are pushing the envelope. And that's far from a bad thing."
---
2. Queen (2018)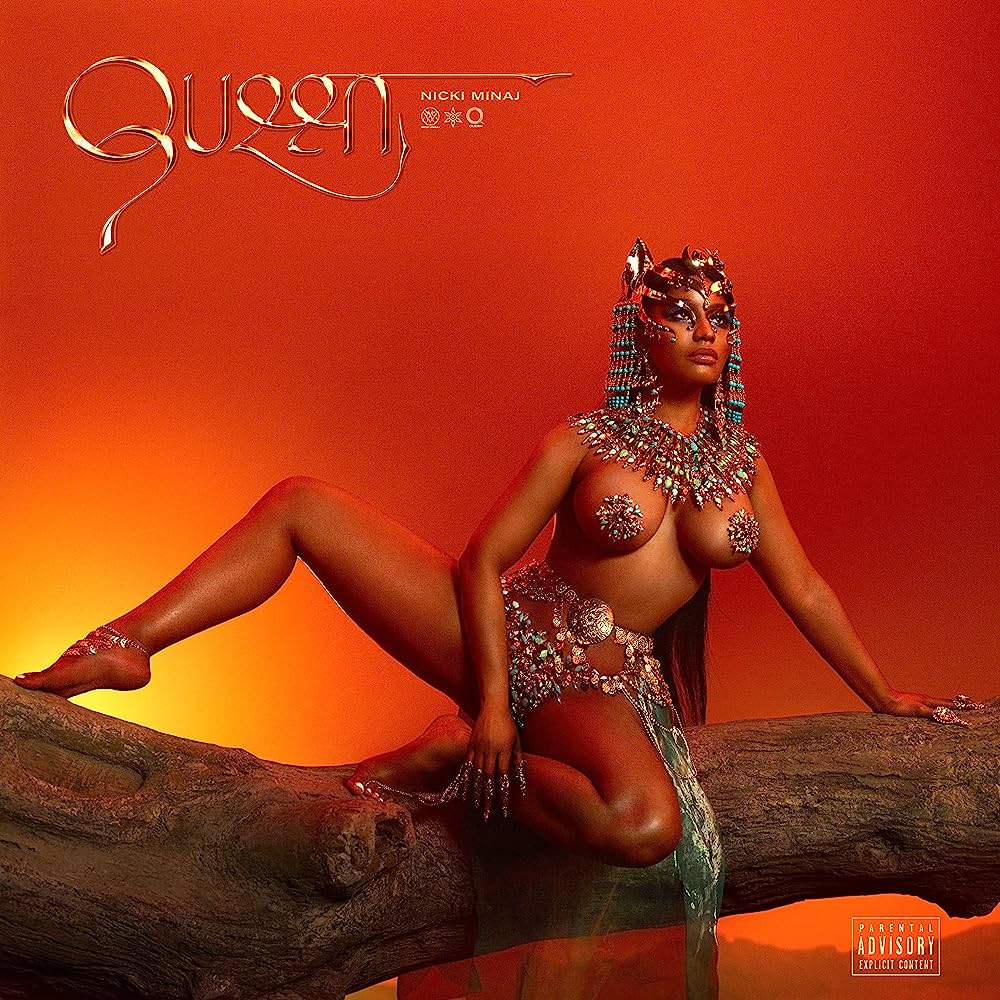 Captured in skimpy regality by fashion photogs Mert Alas and Marcus Piggott for the classy/seductive cover of her highly anticipated fourth major album, Nicki and her elaborate head beads are coming for the throne. Our heroine is walking like an Egyptian… all the way to King of Diamonds. Gorgeous. Ferocious.
---
Related: What the Hell Is a "Munch" and Why Is It All Over Your Timelines?
---
1. Beam Me Up Scotty (2009)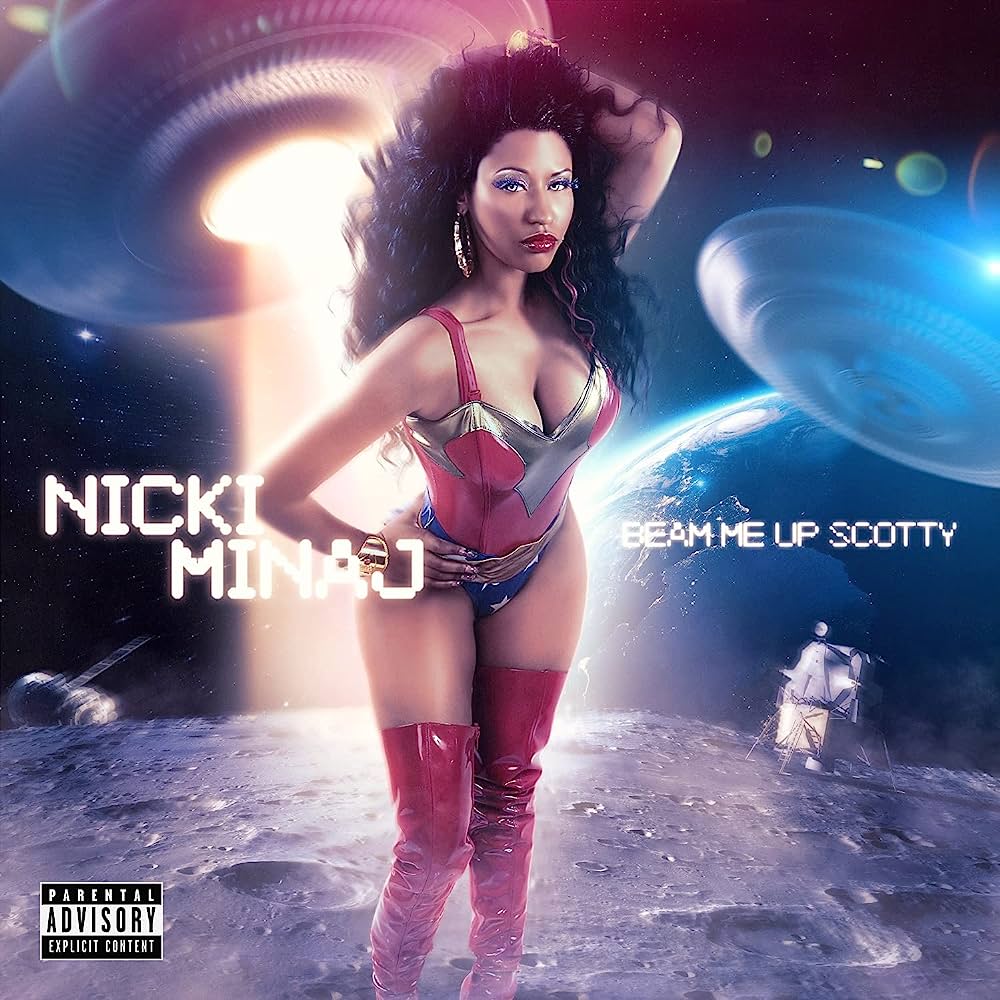 Remember Tracy Morgan's Astronaut Jones character on Saturday Night Live ("Rocket! I'm taking a rocket!")? Well, the sexy, spaced-out version of Nicki we meet on her '09 mixtape is precisely the type of intergalactic hottie Jones would hit on. This cover is on some The Wrath of Khan–meets–Maxim ish.