9. Kiss Land (2013)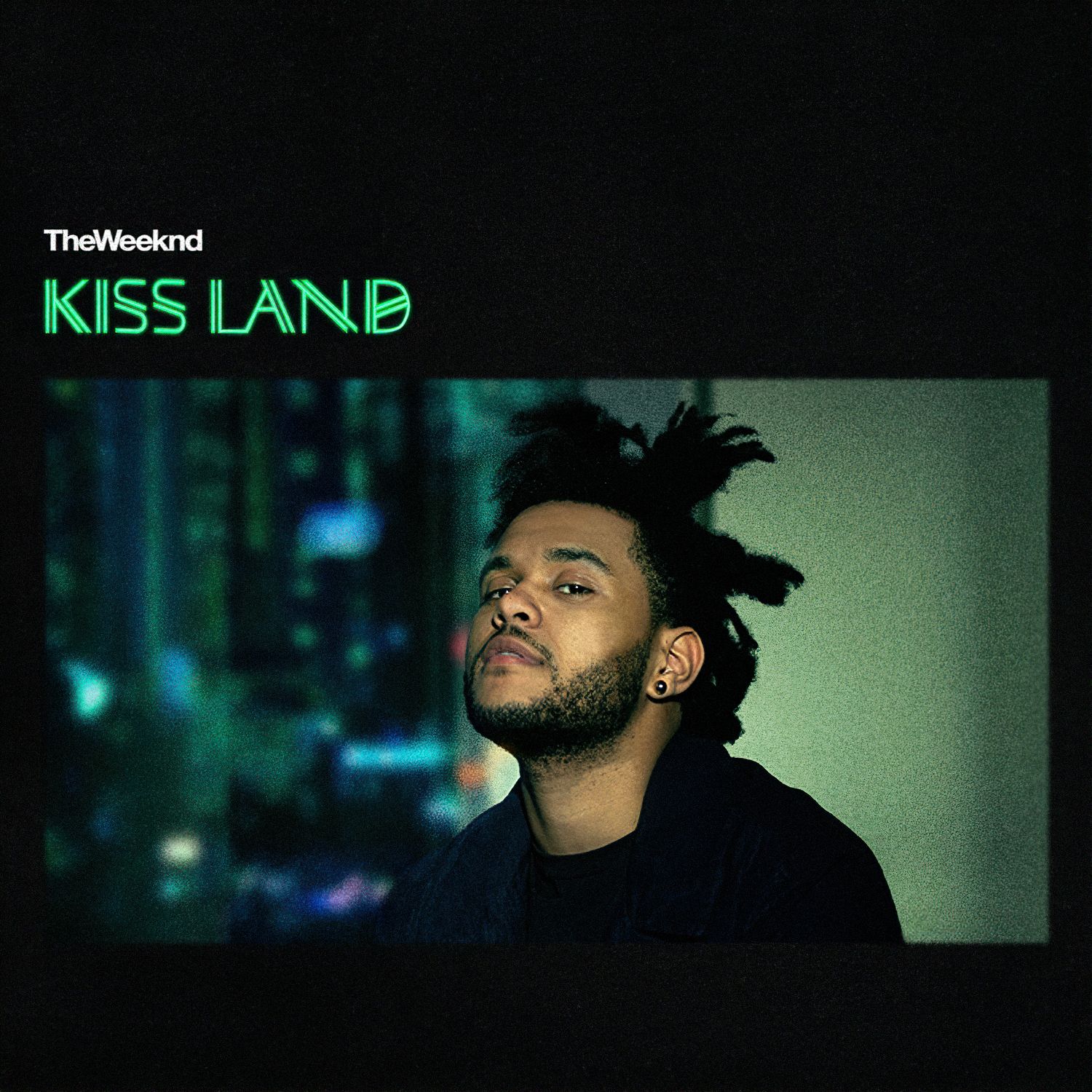 A rather incredulous Abel Tesfaye eyes a landscape-framed camera for the jacket of his debut studio LP. While we dig the iconic hairdo, neon title font, and black borders that conjure a cinematic experience, Kiss Land's cover hits kinda bland in comparison to those that precede and follow. Maybe The Weeknd shoots that look because he doesn't trust the art director to knock this one out the park.
---
8. Dawn FM (2022)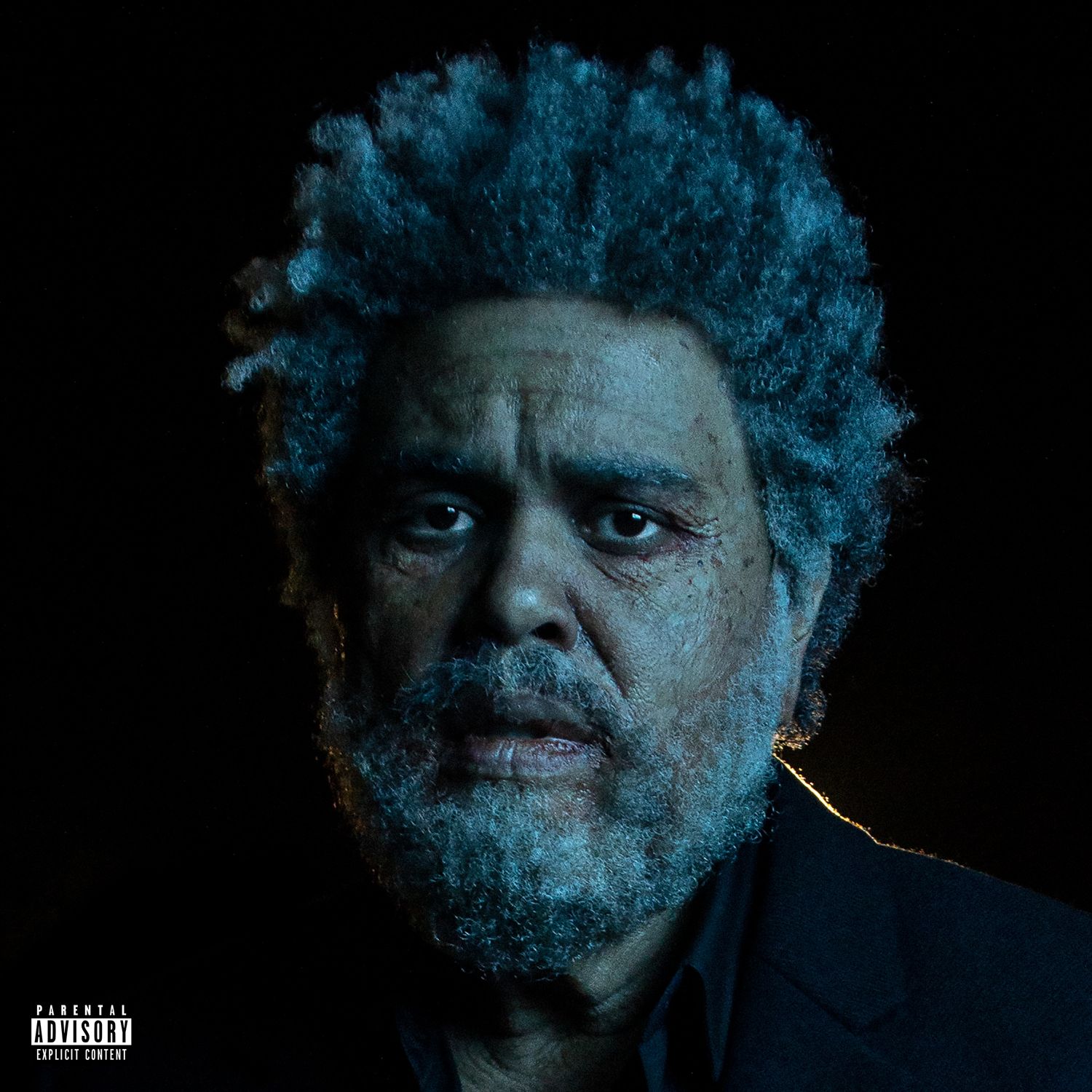 The Weeknd describes his conceptual fifth LP as a journey toward the "light at the end of a tunnel." And its cover portrait reflects a dramatically aged Tesfaye—so old, he might as well already be pushing open the Pearly Gates. Fantastically shot by Matilda Finn, the portrait certainly lives up to the name of one of Dawn FM's tracks: "Every Angel Is Terrifying."
---
Related: All 15 Drake Album and Mixtape Covers, Ranked
---
7. My Dear Melancholy (2018)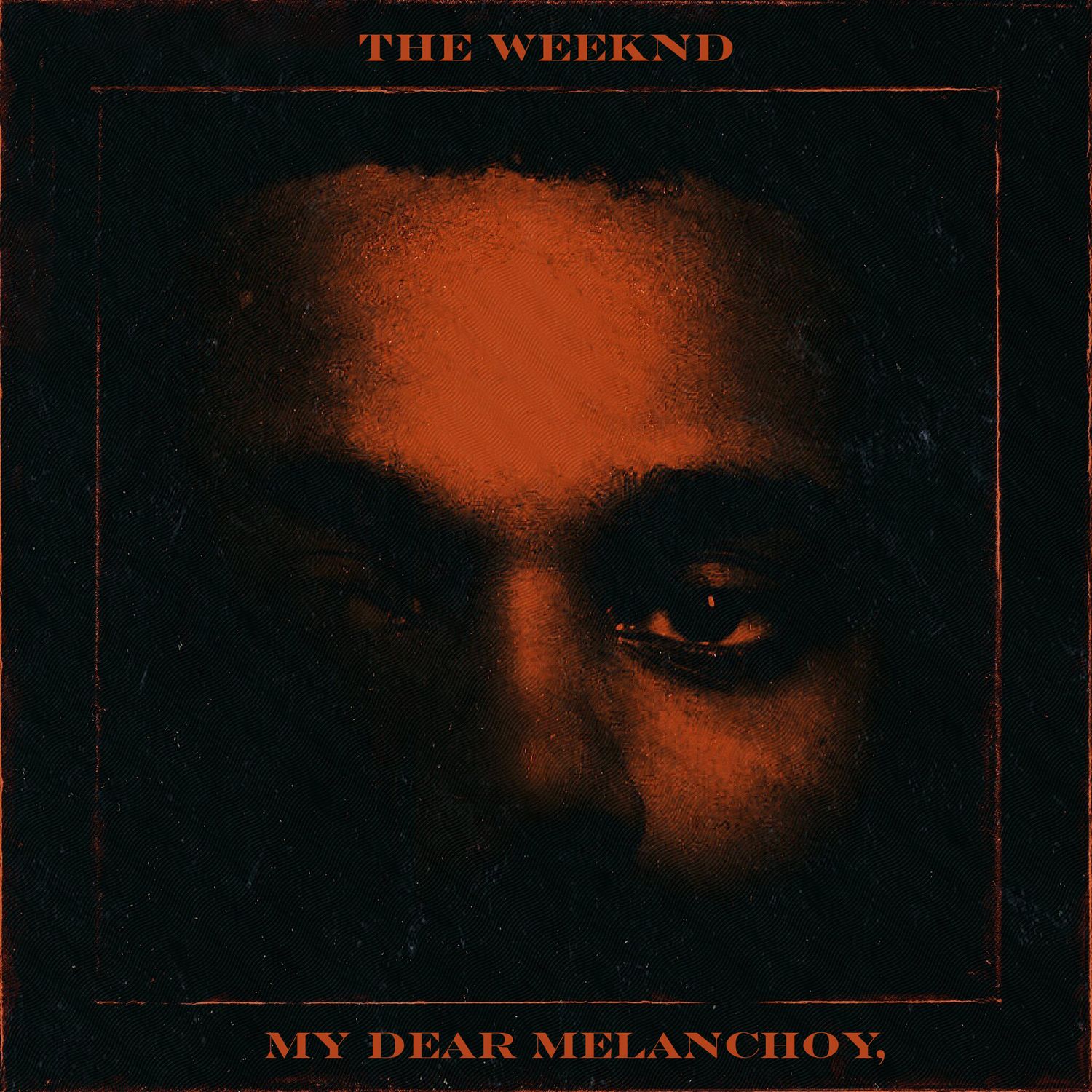 Described as a "cathartic piece of art" by its author, the imagery for My Dear Melancholy is a brief response to exes who left him hurting. Black, burnt orange, blurred, and framed square as a '70 vinyl album jacket, the vintage and subject matter conjures feelings of the great Marvin Gaye's Here, My Dear. Take this. I love you. I hate you. OK, maybe now I'll feel better.
---
6. Echoes of Silence (2011)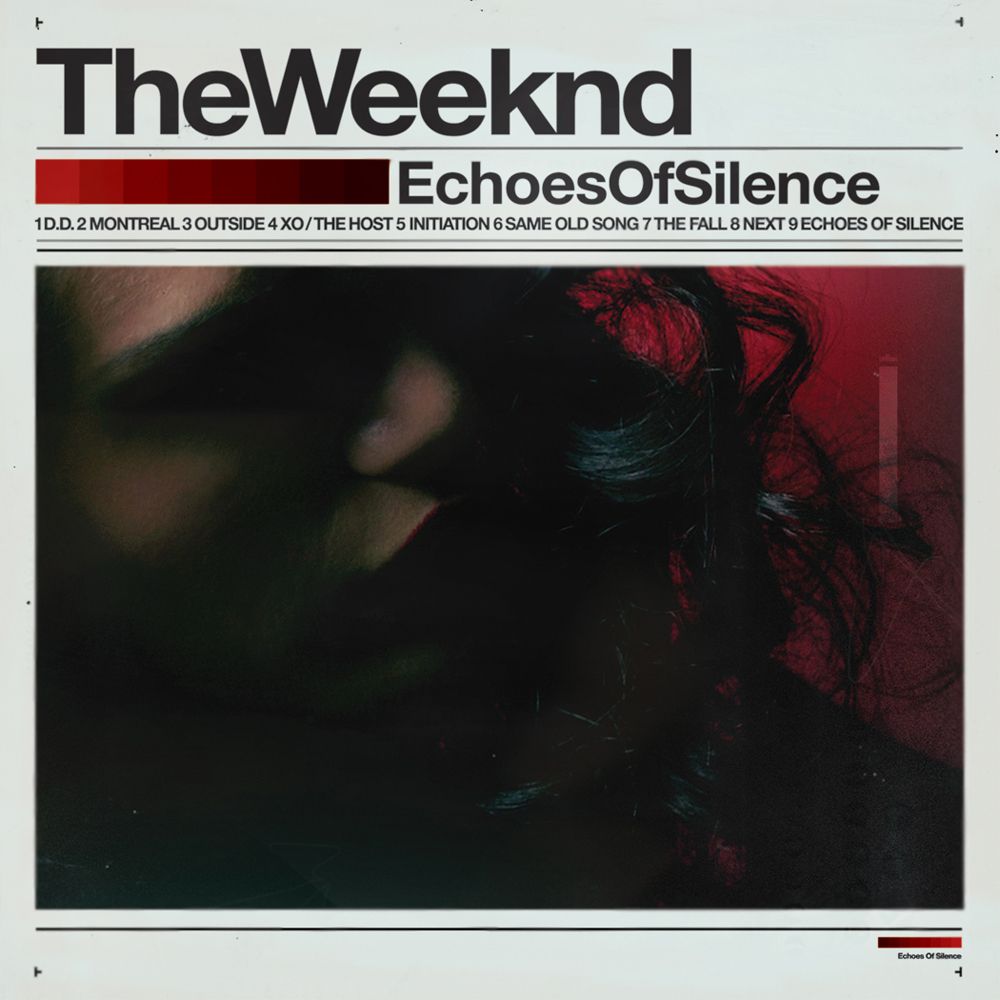 The third and final installment of The Weeknd's pre-studio mixtape trilogy gives us the final, female-focused cover art before the mysterious crooner would step out from the shadows himself. The series' newspaper-like design and photos of blurred-identity muses is unique and added to the indie phenom's mystique. Love the touch of adding the EP's song titles smack on the front page.
---
Related: All 10 Young Thug Album Covers, Ranked
---
5. Starboy (2016)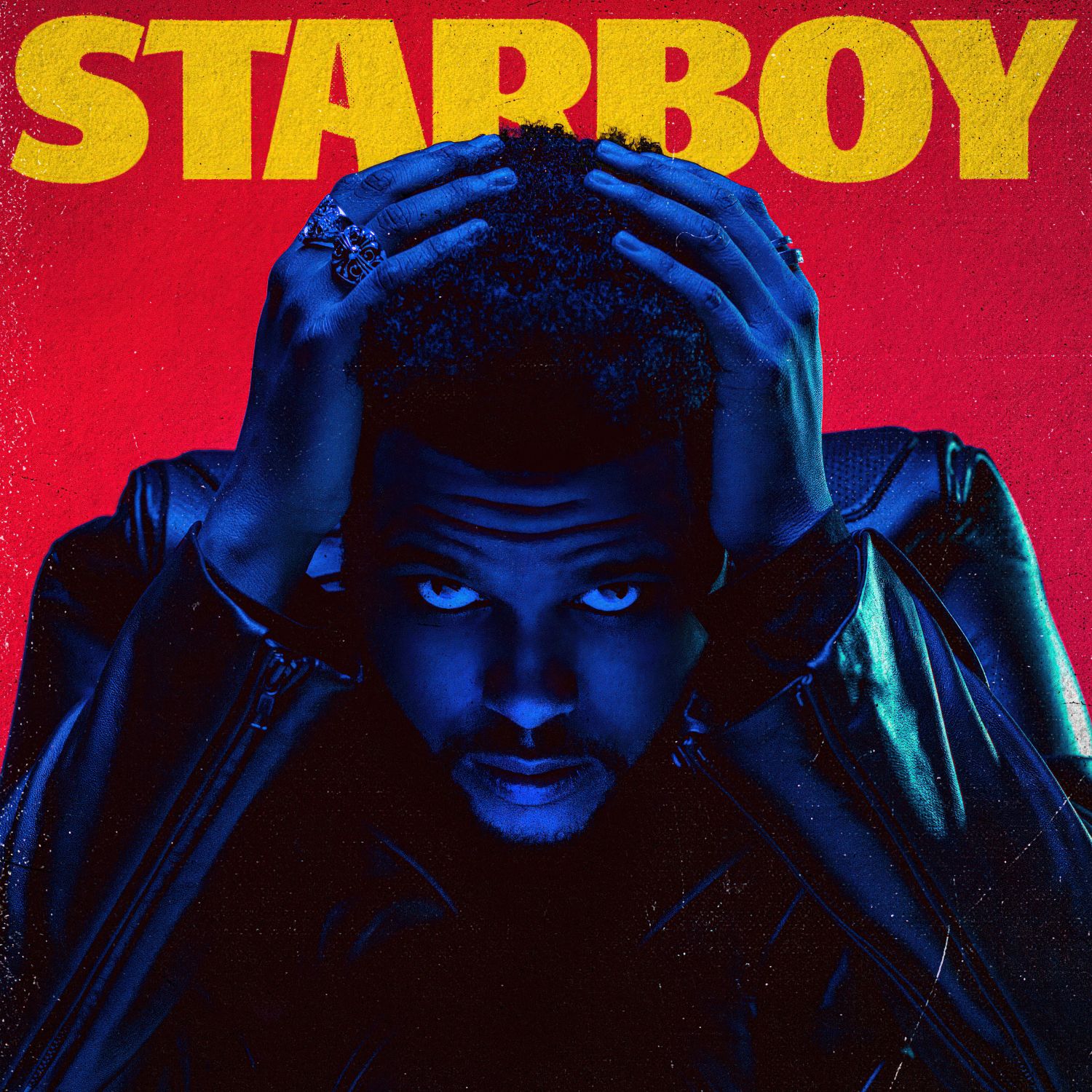 Spawning seven hit singles, raking a Grammy, selling more than 4 million copies, and debuting No. 1 on Billboard, The Weeknd's mother-effin' Starboy was a monster smash. You'd think the man would be satisfied, no? No. In this stunning photograph by designer Nabil Elderkin, Tesfaye looks put-upon, as if the album is gonna brick.
---
4. After Hours (2020)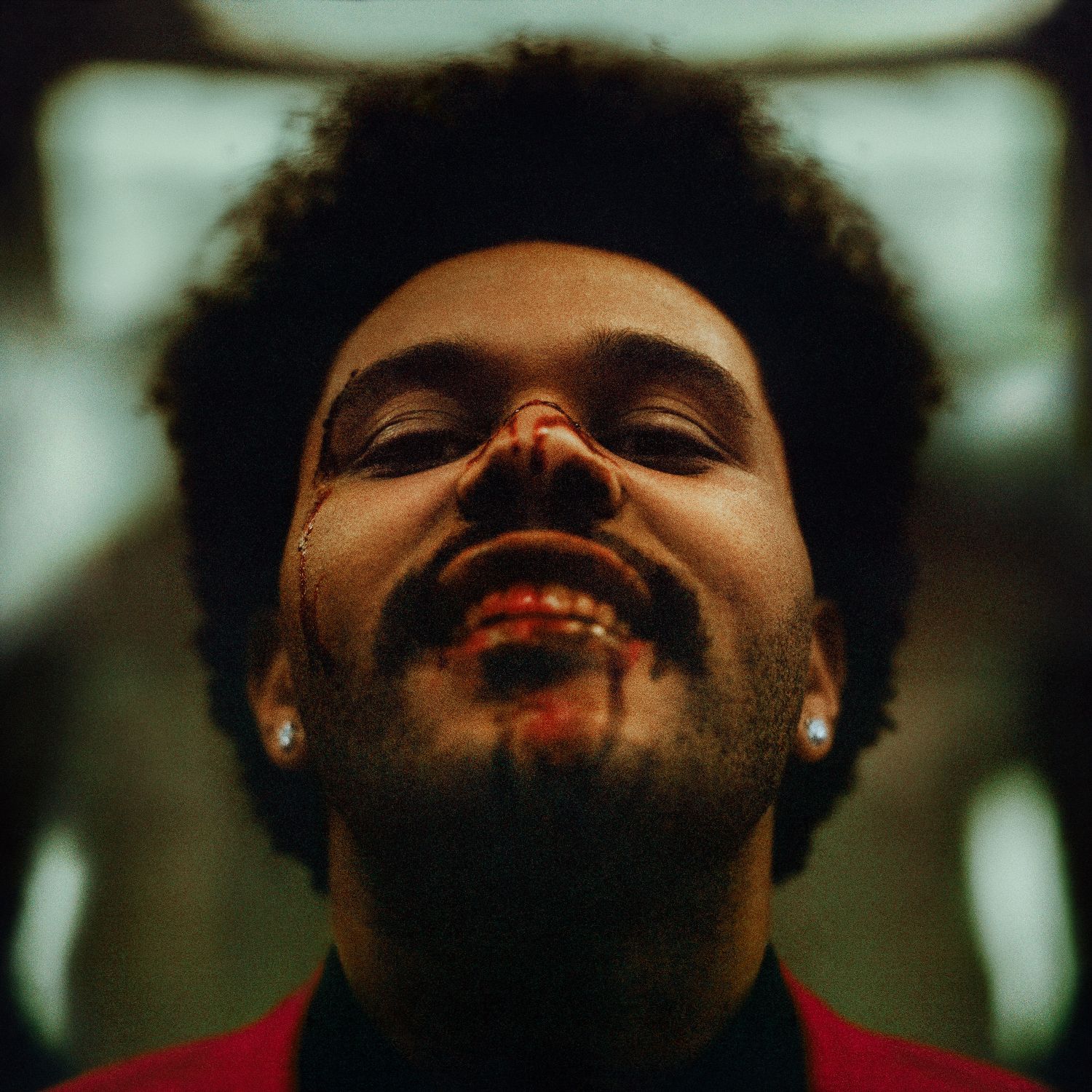 Named after the only type of nightclubs that Dracula can attend, After Hours captures our antihero at dawn's light. Deliciously vampiric, Tesfaye may be disguised as a gentleman, but he fresh off feasting from the necks of his coked-up victims. Hardest to love, easiest to frighten children.
---
Related: All 10 Future Album Covers, Ranked
---
3. Beauty Behind the Madness (2015)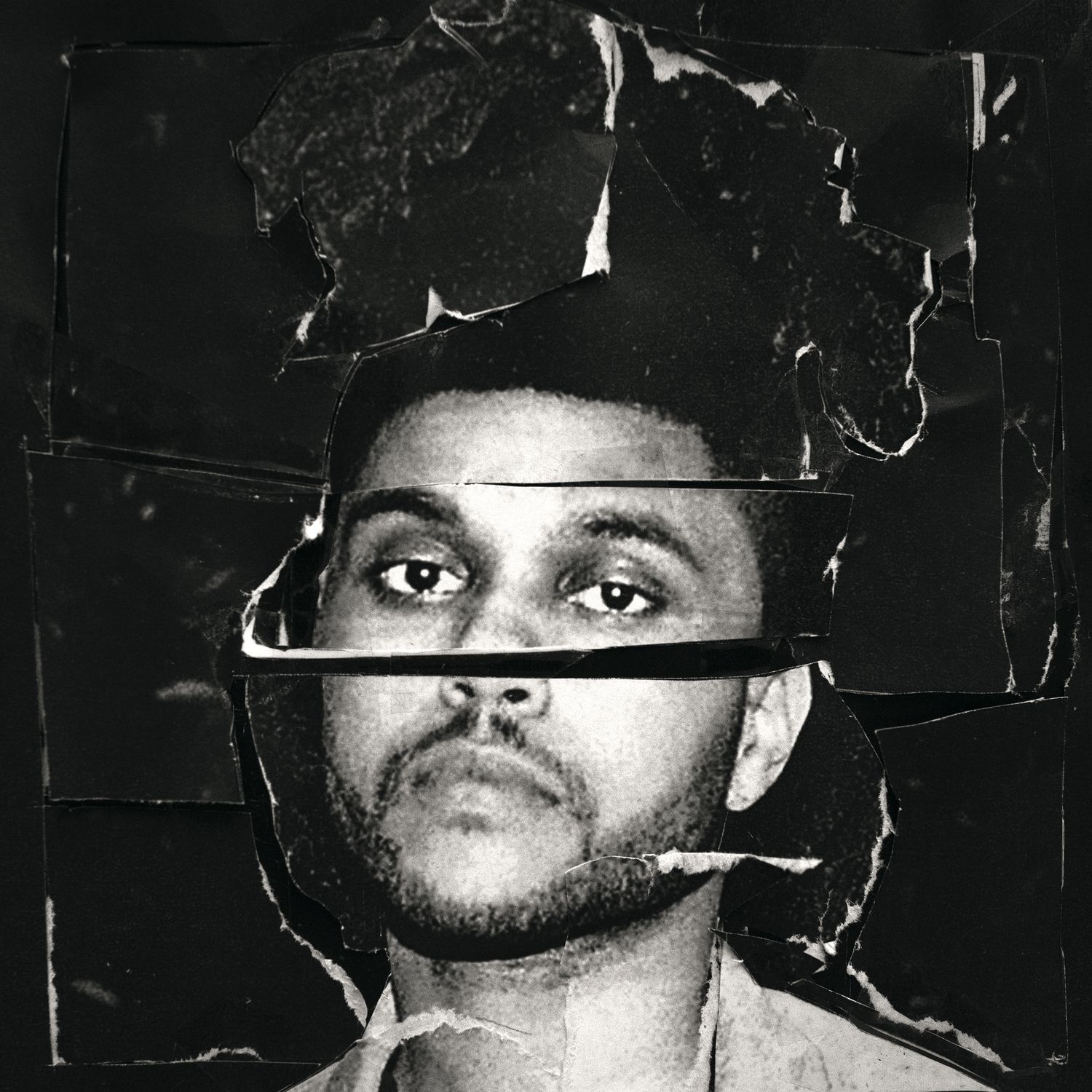 A collaboration between XO art directors Drop and Pen and collage artist Kalen Hollomon, the artsy, black-and-white cover for Beauty Behind the Madness hits like a breakup over text. A melancholic, dreadlocked Tesfaye looks deep into his listeners' souls, knowing their relationships are just as shredded as his own portrait.
---
2. Thursday (2011)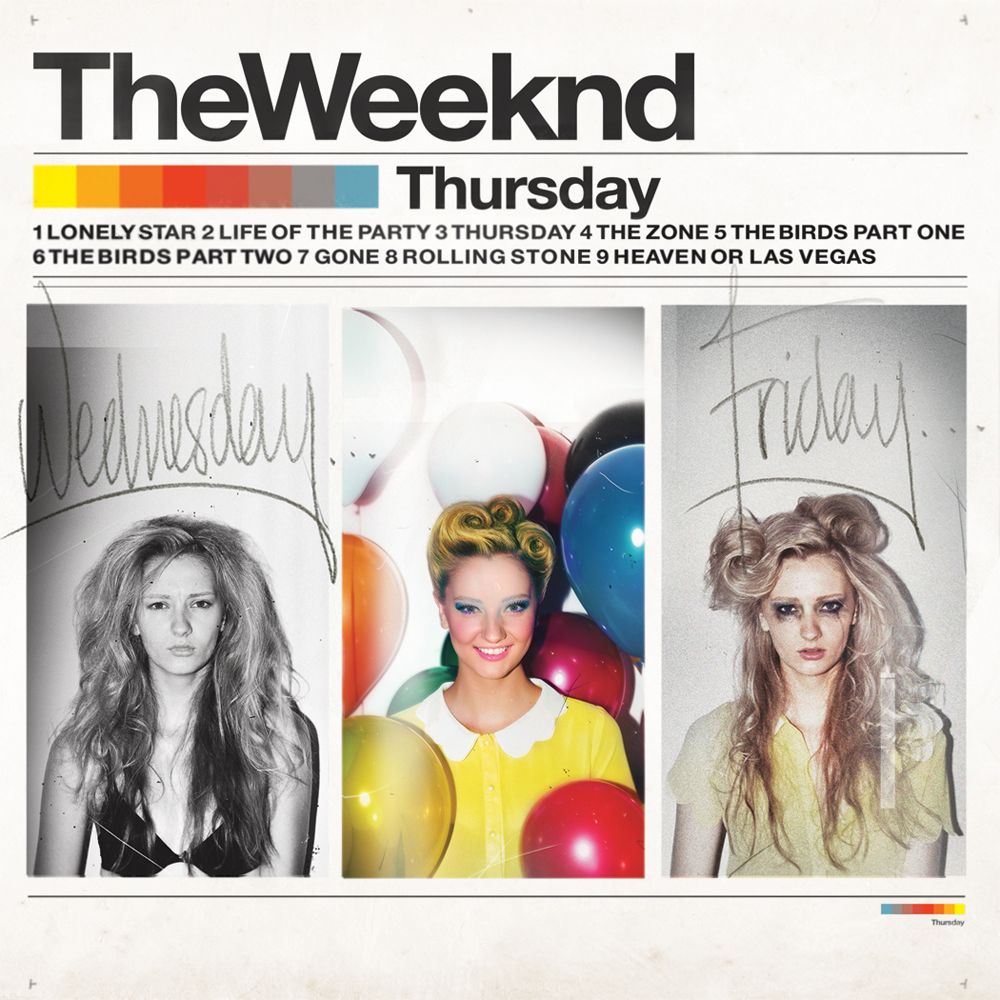 A girl for every day of the week. Tesfaye was wildin' out in his unsigned, unknown Scarborough days. A lost soul searching on same. But there was something so special about that Thursday match. Valerie gets the Technicolor, the balloons, and the centre frame.
---
Related: All 10 Tyler, the Creator Album and Mixtape Covers, Ranked
---
1. House of Balloons (2011)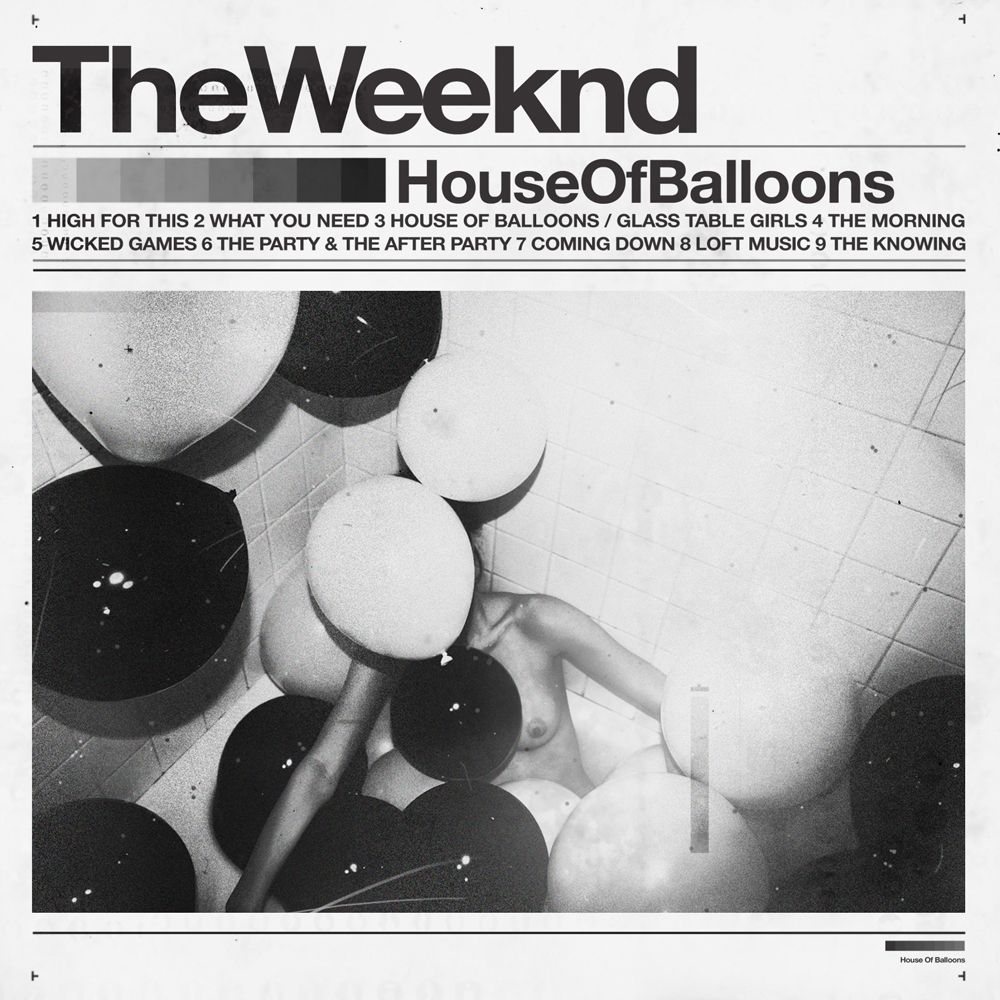 The House of Balloons—the title of The Weeknd's debut mixtape—is a real place. In a 2015 interview with Rolling Stone, Tesfaye explained that the local party house wasn't much to look at. So when girls came over to have some fun, the party hosts would blow up a bunch of balloons, swelling the home with a festive atmosphere. Original. Promiscuous. Perfect. Ladies and gentlemen… The Weeknd.