10. I'm Up (2016)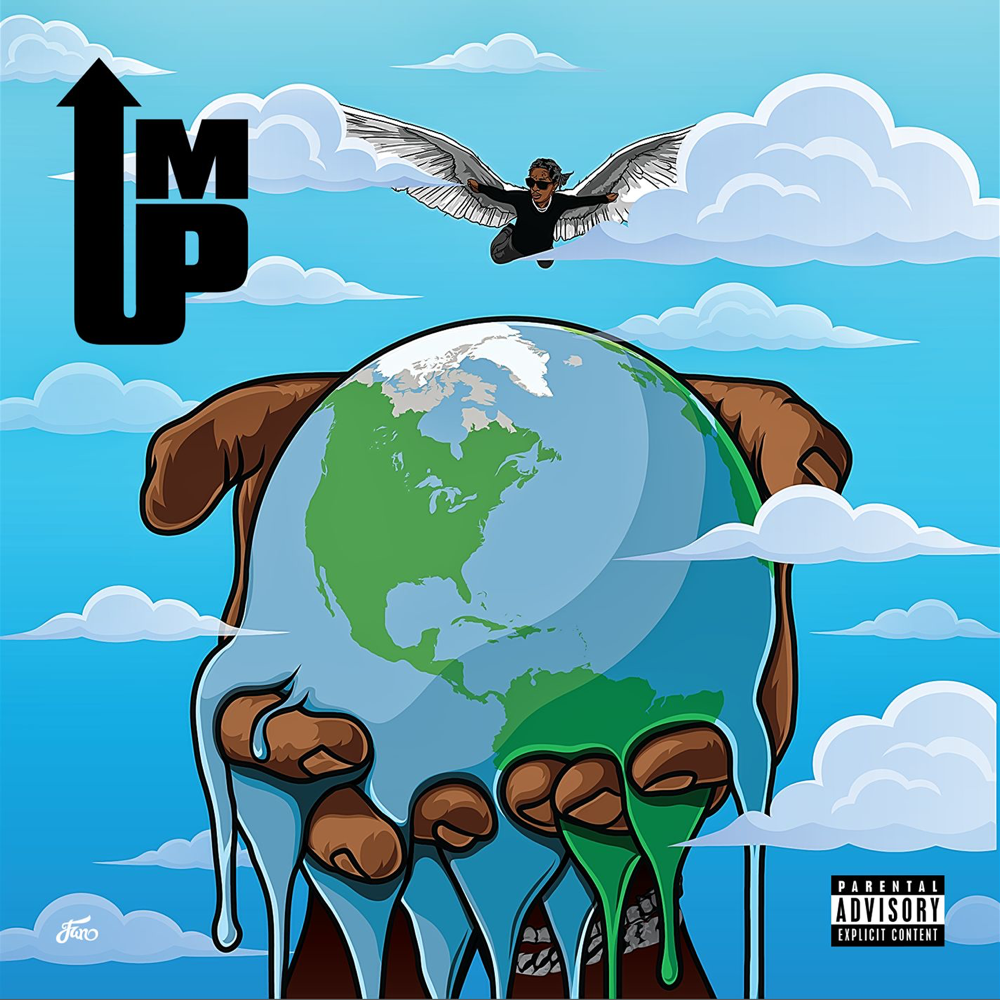 Artist Fano's original version of the I'm Up cover features the same color scheme but a larger version of Young Thug's face holding a melting Earth in his palm. Thug wanted the world to take centerstage. So, instead we get a smaller, winged Thugga soaring birdlike over the Arctic. A comment on global warming or a symbol of Thug's ability to float over any beat thrown his way? You decide.
---
9. Super Slimey (2017)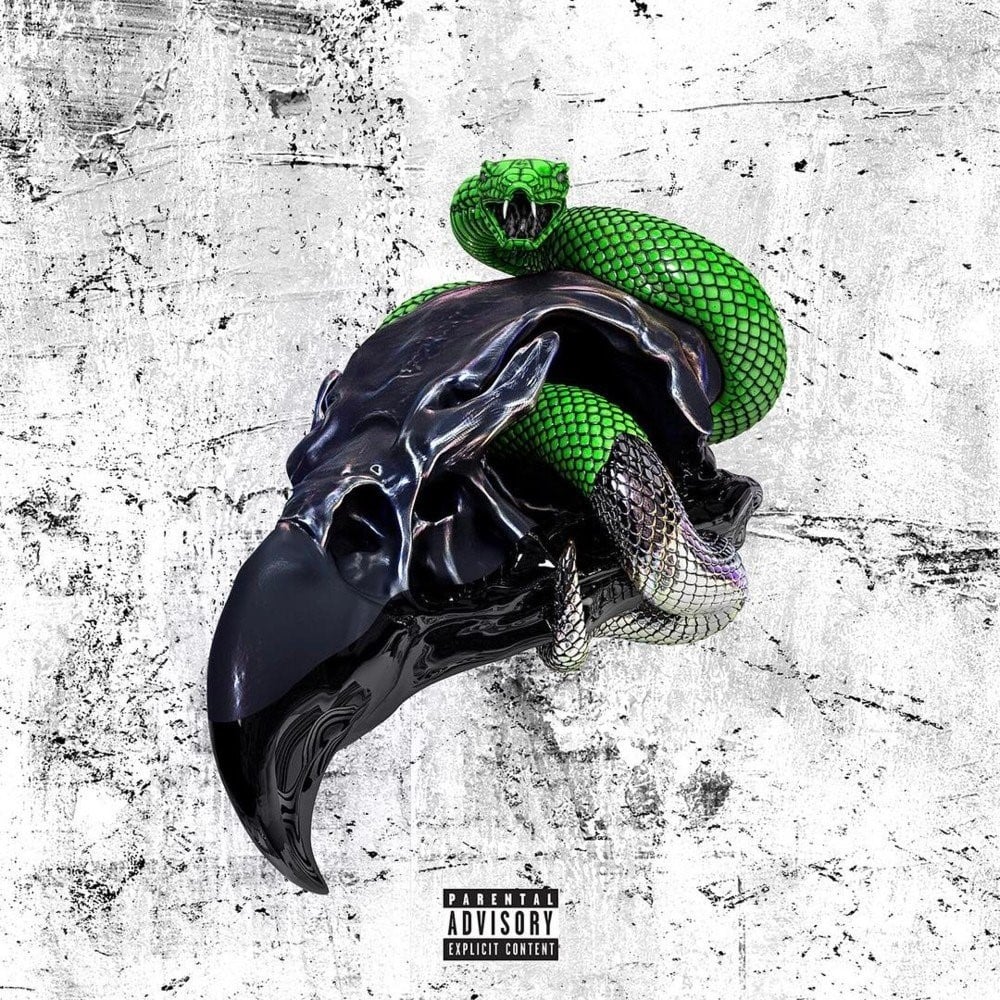 A fluorescent green slithery reptile crawls out of a metallic black skull of a deceased bird of prey. Quick: Is that the requested neck tattoo of a Hell's Angel recruit, or is it the menacing cover art for a Young Thug-Future joint mixtape?
---
Related: All 10 Future Album Covers, Ranked
---
8. Business Is Business (2023)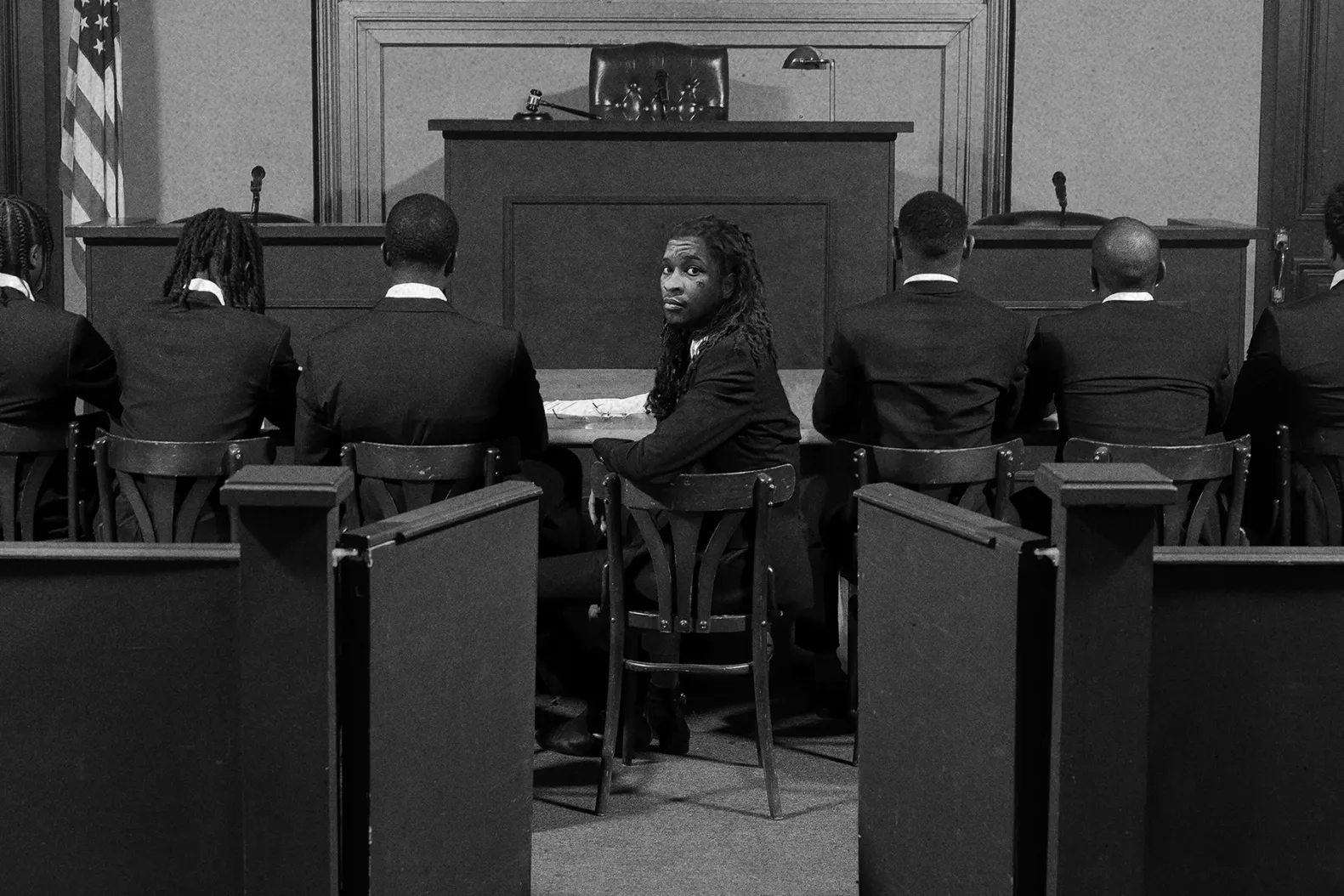 Art reflects life. Despite his recording career being hindered by his 2022 arrest on racketeering and conspiracy charges, Young Thug sits dressed to the nines in the middle of nine men in a courtroom for the cover photograph of his freshest studio LP, Business Is Business. The title would make EPMD proud. And the stark back-and-white photography reminds us that even the law can't stop New Music Fridays.
---
7. Beautiful Thugger Girls (2017)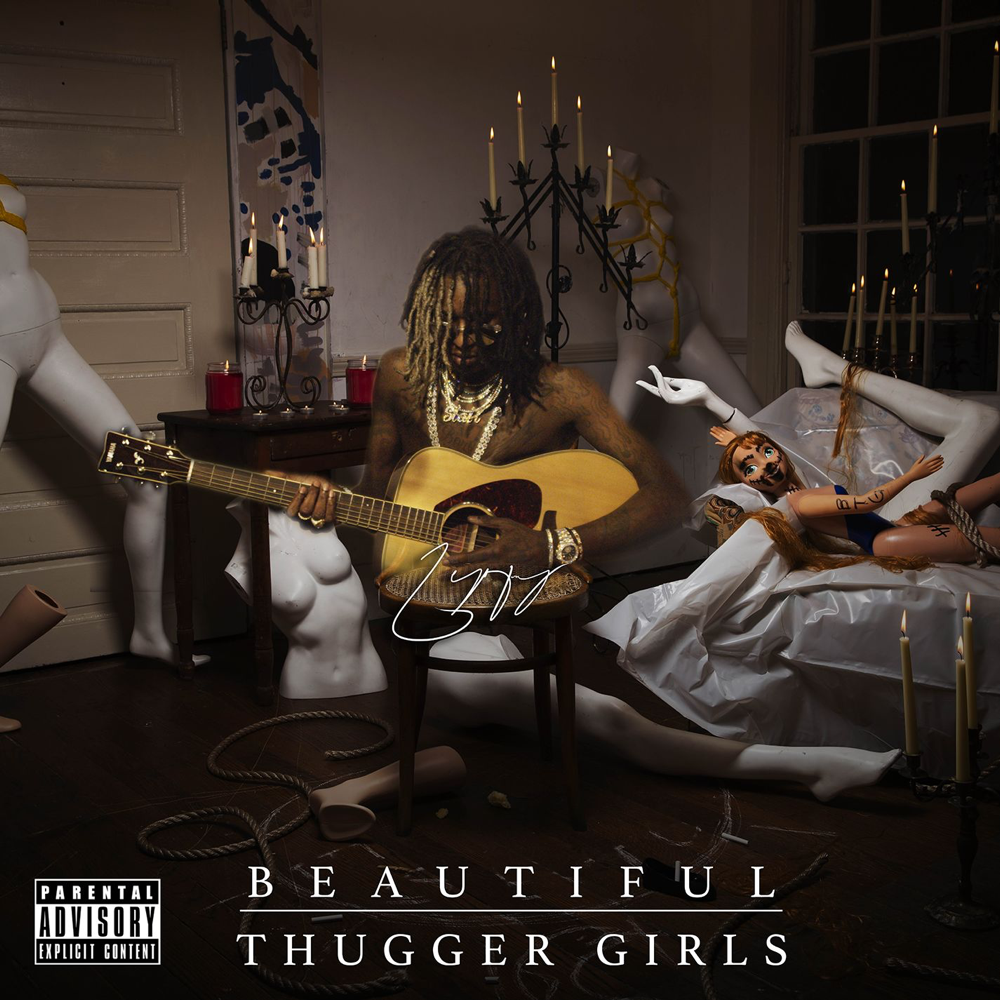 Airtight jeans. Naked, fire-hazard candles. Weird-ass unclothed mannequins. Upside-down acoustic guitar. Shirtless rap star. If Wyclef Jean and Eyes Wide Shut collab'd for a full-length album, this would be the cover. And you couldn't help but be a tad curious.
---
Related: All 9 Nicki Minaj Mixtape and Album Covers, Ranked
---
6. Slime Season 3 (2016)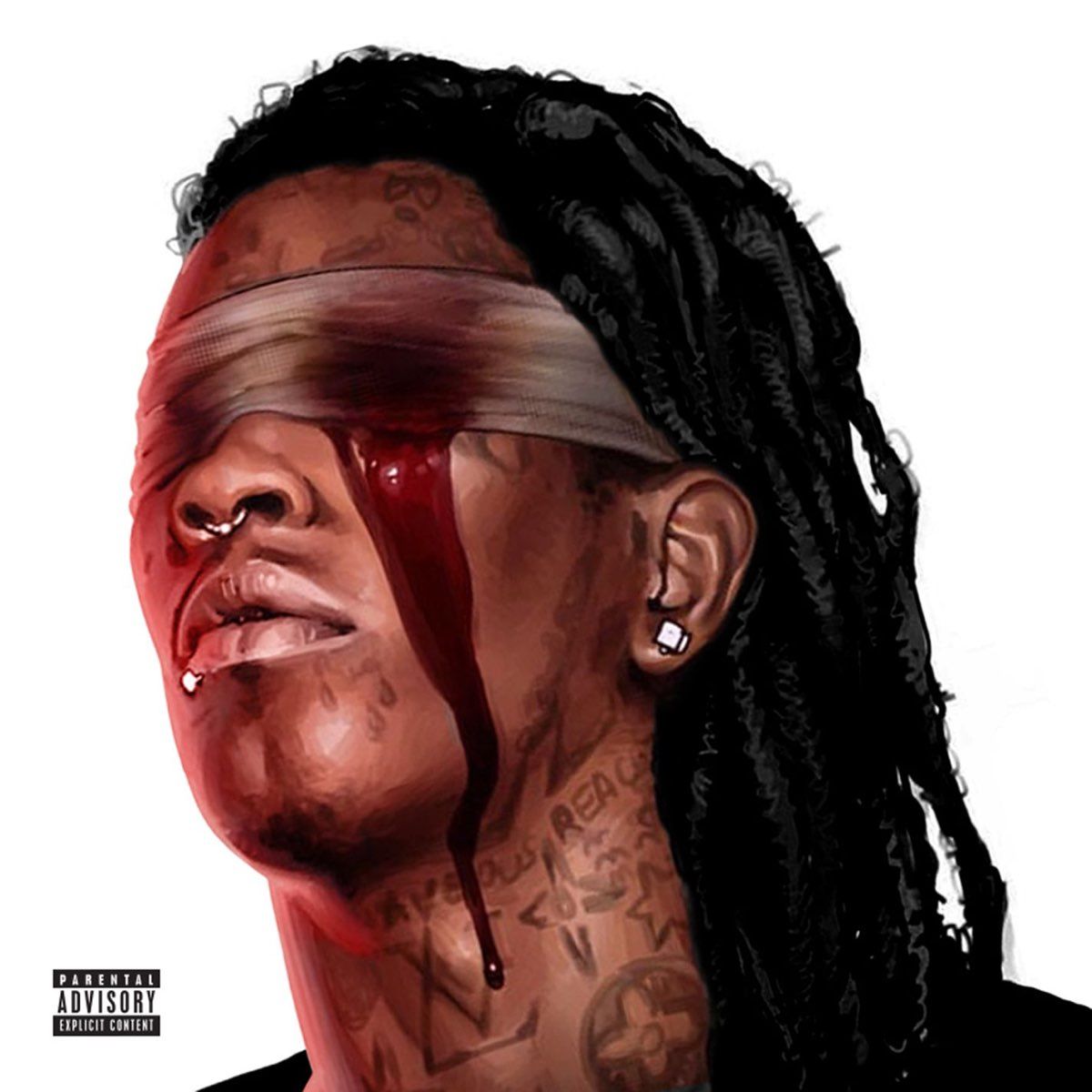 Amid a plagiarism controversy, Fano illustrated a bleeding-eyed Young Thug for the cover of the rapper's Slime Season 3. Disturbing as the artwork may be—like a sniper was invited to the firing squad—it's certainly striking. And the good news is that the original artist, thanks to a Reddit user going by the handle Golf-x-Wang, was reportedly compensated for her creative rendition.
---
5. Barter 6 (2015)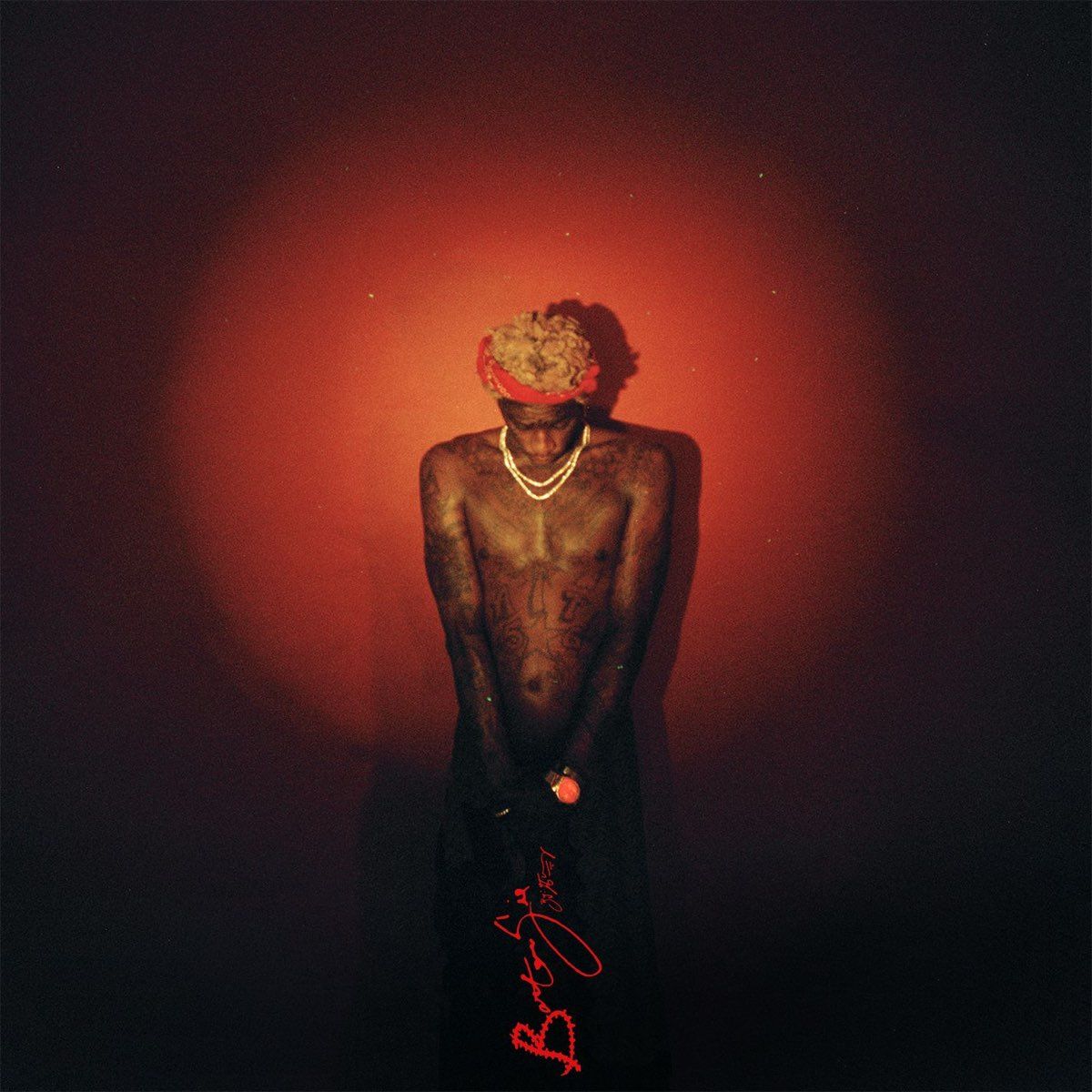 Young Thug bared all during the cover shoot for his debut commercial mixtape—but he needed some convincing to do so. Photographer Sandy Kim, who had previously worked with Travis Scott, Childish Gambino, and Mobb Deep, needed to push the ATLien to shed his clothes for the revealing session. "I asked him if he would be down to get naked," Kim told Complex at the time. "And he was like, 'F**k no, I'm not getting naked. You get naked!' Artists should totally be down to commit to the vision they're asking for, so I got naked, and then we shot it." If Flea of the Red Hot Chili Peppers could drop a hot 16…
---
Related: All 13 Lil Wayne Solo Album Covers, Ranked
---
4. Punk (2021)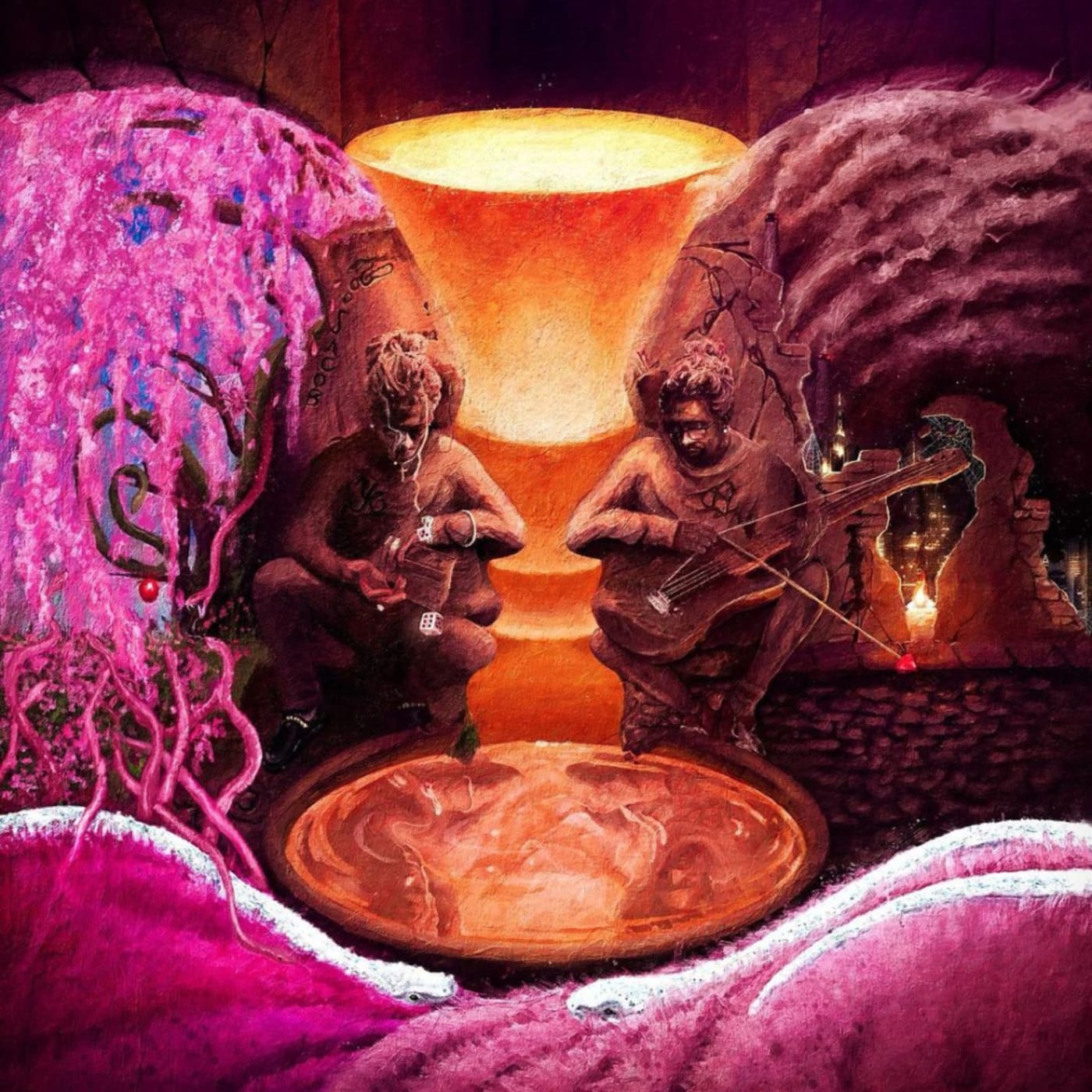 Inspired by Mexican surrealist painter Octavio Ocampo's late-1980s piece Forever Always, Young Thug's metamorphic Punk artwork is a collaboration between Garfield Larmond, Estefano Arellano, Japanese artists K2, and director Lil X. It's trippy. It's complex. And, like all wonderful, weird art, it dares you to stare at it for longer than you intended.
---
3. Slime & B (2020)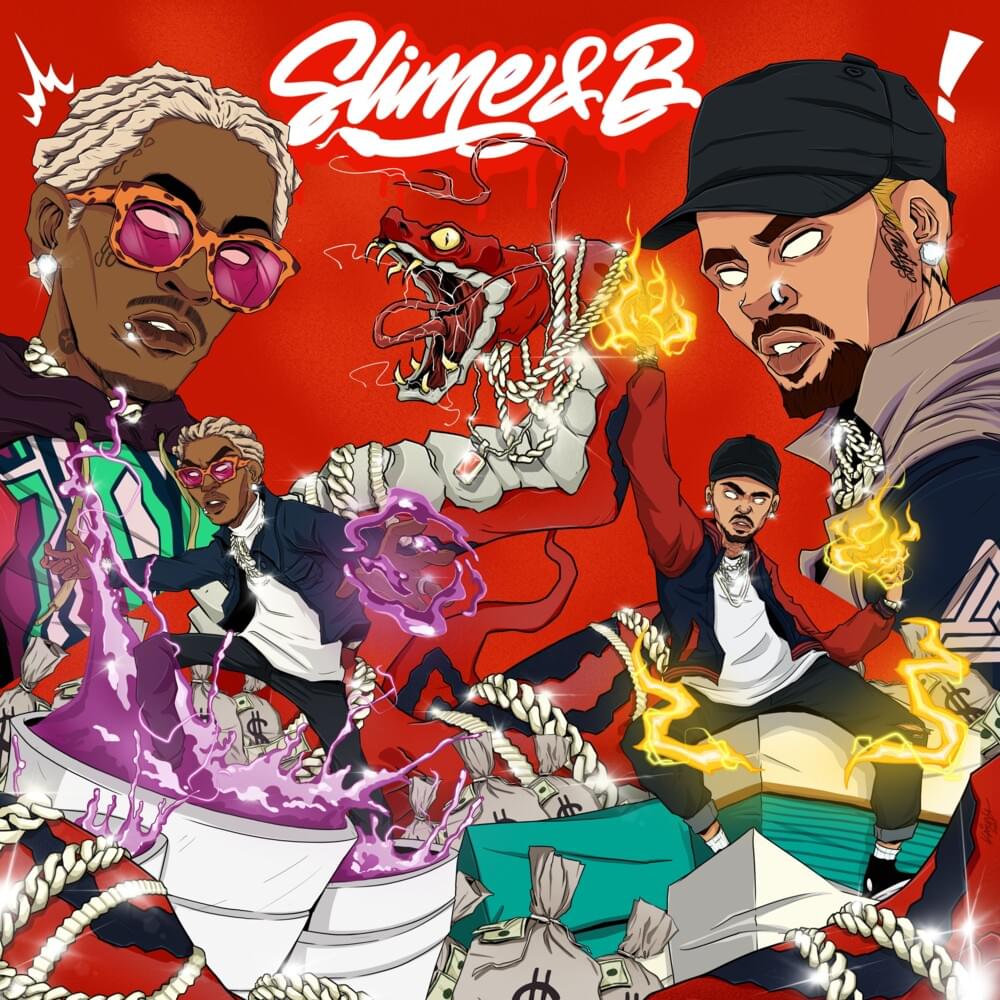 What happens with a succubus drains the souls of Young Thug and Chris Brown following a Tokyo threesome? The collaborators pose for this twisted animé-styled record cover that could well double as a special snake-bitten edition of Naruto.
---
Related: All 15 Drake Album and Mixtape Covers, Ranked
---
2. So Much Fun (2019)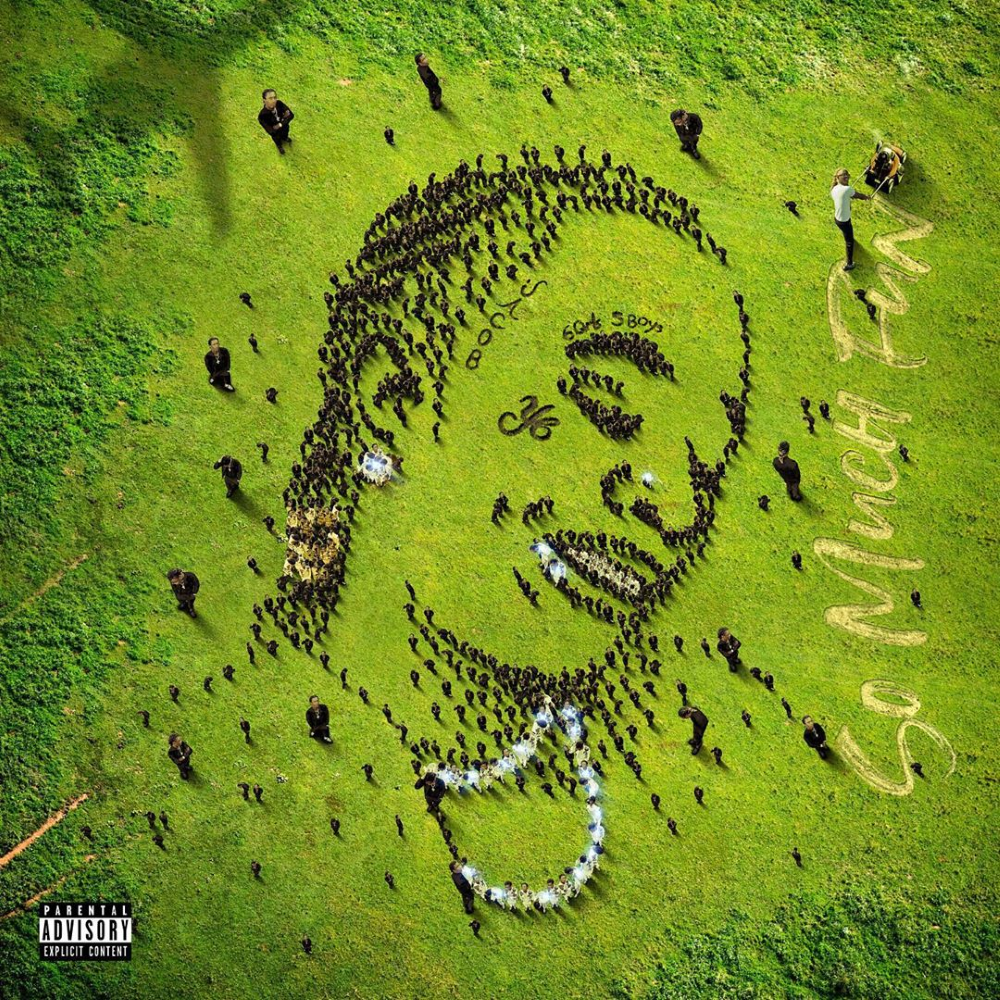 Nashville-based artist and designer Fano took great care to place precisely 803 miniature Young Thugs in a digital field to form a portrait of our Auto-Tune hero—tatts, chains and all—for the cover of So Much Fun. Fano, a Young Thug fan, got his start designing the indie Slime Season 2 mixtape and went on to create visuals for multiple projects and Thugga's stage show. "We thought a bunch of Thugs that make up Thug, that would be hard," Fano told Genius. Nothing harder than a fanboy turned cover artist.
---
1. Jeffery (2016)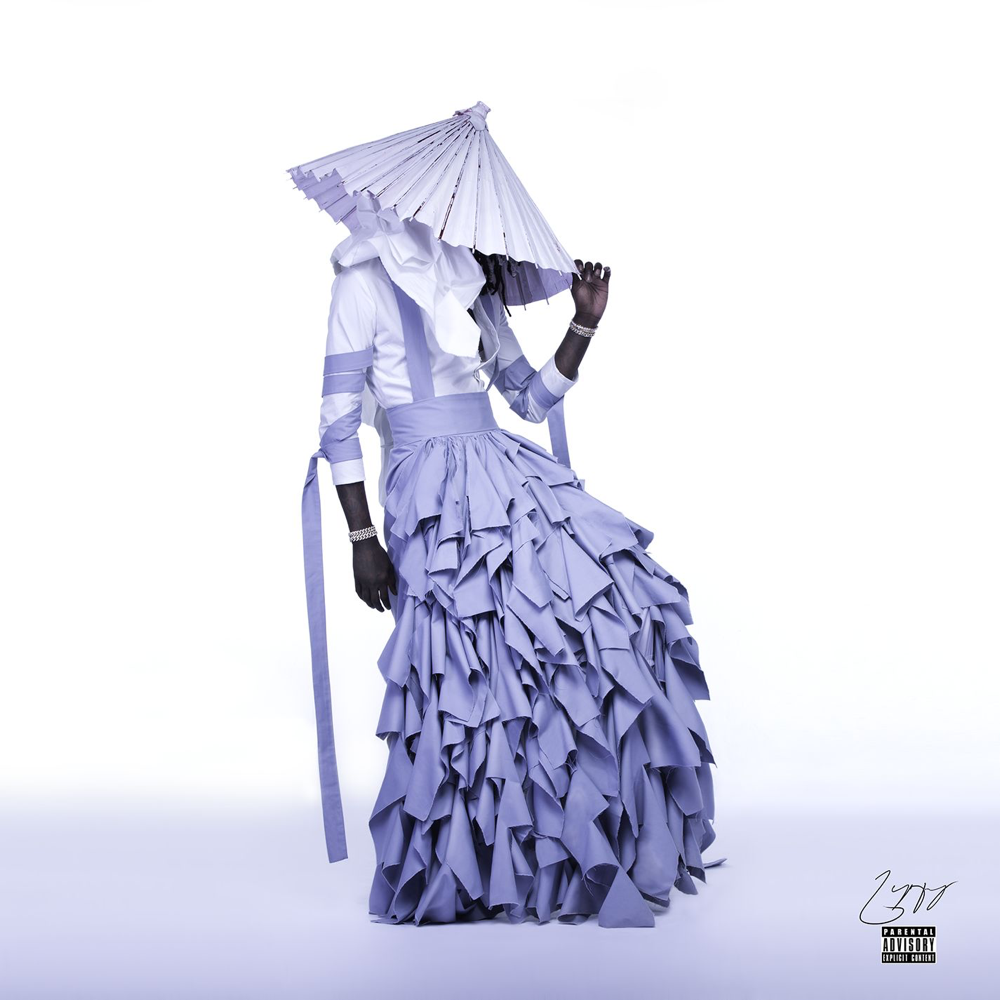 Want to win the Internet for a day? Become a thuggish, ruggish rapper who wears a dress to promote his new project. Jeffery's cover shoot—for which Atlanta's finest dons a frilly, ice-blue Alessandro Trincone designer gown and an umbrella for a hat—drew more attention than the music itself. This is the cover that had Thugga trending across genres and genders. It's on and Mary Poppin'.