Just. Live. Life. That's Spliff Star's modus operandi, and for good reason. Busta Rhymes' long time hype man—or as he calls it, "right man"—has been through a hell of a lot. He's been shot, stabbed, diagnosed with (and beat) cancer, operated on via open heart surgery, and hit with bouts of pneumonia and Covid-19. None of these afflictions have caused Spliff to grow weary, though. If anything, they've energized him, causing him to be more grateful to a higher power and sparking more confidence in his resolve.
"I've slap boxed the reaper and whooped his ass many times," says the 51-year-old ironman— a favorite phrase of his—adding, "when God puts you in places, you don't ask questions, you just go."
After all these years, Spliff is still on stage with his Flipmode crony, in color-coordinated outfits, putting on a live show that's just as comical and high-energy as Busta's music itself. To sum up what he does up there on stage, Spliff simply says he "makes the biggest look better."
You can tell the two have been friends for decades when watching them perform on 2022's Wu-Tang Clan & Nas: NY State Of Mind tour. The duo is so in-sync they could give Olympic synchronized swimmers a run for their medals. Most surprising, however, is that according to Spliff, they go up there, in front of all those people, with no rehearsal, just vibes. And a brotherly connection that translates into an electric on-stage synergy.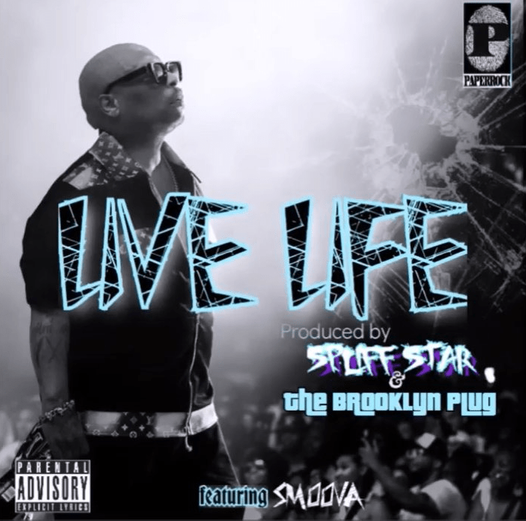 "Live Life," Spliff Star Featuring Smoova
Up next for Spliff Star is focusing on his own thing. He has a new record called "Live Life," which got the complete Funkmaster Flex treatment—bombs, scratches, boisterous screams and all—produced by himself and The Brooklyn Plug. It's a celebratory track that samples Lou Rawls' "You'll Never Find Another Love Like Mine" and conjures the spirit of a cookout, tailor-made for grown men who appreciate the finer things in life (see: matching white linen shirt and shorts sets, and leather sandals).
LEVEL caught up with Spliff Star in Austin, Texas to chop it up about his new single, his unsung hip-hop legacy, lessons he's taught Busta and vice versa.
—
LEVEL: Are you the best hype man in hip-hop history?
Spliff Star: They say so. That's what they say. I accommodate my boy the right way; that's what I do. At the same time, me being me, I hold back because I'm accommodating another artist. But in my s--t, I'ma lose my motherf--king head. For me, every time I step on the stage is a celebration of life. Why I say that? 'Cause I know where I could've been.
How does it feel to see people packing houses for hip-hop all these years after you started in music? There are people in the crowd with gray hair who listened to this music when they had peach fuzz. There are people who said hip-hop wouldn't be around this long.
All I have to say to them is, "Ahh-ha!" It feels great to be up there with Nas, with Wu-Tang. I'm blessed. It's iconic, and I'm a motherf--king icon. There's one Busta Rhymes—that's why he's an icon. There's only one Spliff Star, nigga. Who else is Spliff Star? None! Nobody. Okay? Icon s--t.
I accommodate my boy the right way. But in my s--t, I'ma lose my motherf--king head. Every time I step on the stage is a celebration of life.
I hear you don't rehearse your performances. How's this possible? It's such a tight set. Everything is so in-sync it feels choreographed. How do you achieve that without rehearsal?
It's just that we have a vibe, man. He's my brother from another mother. We did this together, baby! It's never work. I love what I do.
Take me through how you and Busta met. Y'all been friends since y'all were 8?
We met in East Flatbush, New York. He had family on my block. I've been a big brother to him. I taught him how to fight. You know, like a big brother—even though I'm smaller. I'm a street dude that became a rapper. He shared his dream with me, so I value and appreciate him. I really just do whatever he needs me to do.
How has y'all's relationship evolved over the years?
For one, we got older. I learned from him and other people I got to be around. I'm around some of the greats. Legends. I'm around Dr. Dre. I'm around Pharrell. I'm around Busta Rhymes. You know? You miss out if you're not paying attention.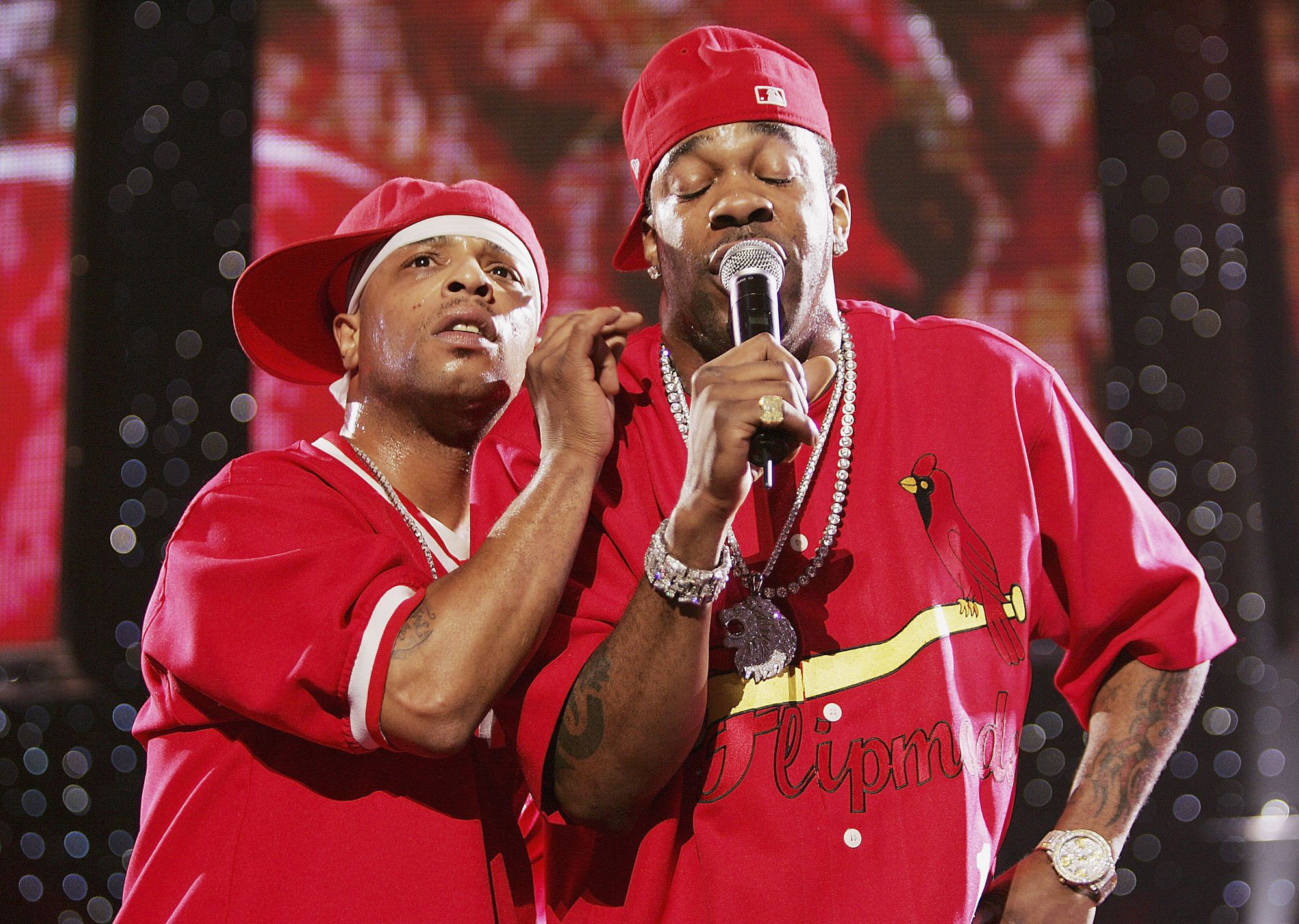 Was there a particular moment that moved you to give up the street life to focus on music? Was there a come to Jesus moment?
Jesus was always in my life. He guided me. This body got 12 bullet holes, seven stab wounds, and I'm still sitting here talking to you.
You've had some health problems, too. Pneumonia, battling cancer, open heart surgery, a bout with Covid. You're a fighter. I spoke with [president of Conglomerate Entertainment] Shaheem Reid and he called you the Black Wolverine.
Ha! God bless. I slap-boxed with the reaper a million times and beat his ass. Every time he wants me to go down, I say hell nah.
What were the experiences like for you fighting off these different illnesses?
Wake-up call! Lessons. I had to make a change. You can't do the same thing expecting the same results. It's a sad situation, but f--k it. I got God in my life, b. I'm not mad at nothing.
How does a Drink Champs hangover feel?
I guess bad. N.O.R.E. cannot get me to drink s--t! I'm a chronic baby. I'll smoke N.O.R.E. under the table and talk about whatever. Noreaga was the first one out of my circle to put me on, give me a check.
You've got a new record, "Live Life," that's dope as hell. It's breezy, celebratory. Was it inspired by your battles with health?
I took that Lou Rawls sample and freaked it! Lou Rawls was Black excellence. We're losing a lot of people. Black people are going to jail for murder at a young age. Let's enjoy life. Too much of us is dying. The sad part is it's happening to us. We're doing it too much.
Is it the end of the world? Are Busta's prophecies correct?
I don't know. A lot of s--t be happening.