For as long as anyone can remember, we've all found Adam Levine to be kind of annoying. Nobody remembers a specific thing he said or did, but there's just always been something about his whole vibe that seems…off. This tweet sums it up perfectly:
But this week, Levine finally proved all of his haters right after Instagram model Sumner Stroh revealed she'd had a relationship with him while he was married. He allegedly wanted to name his child after her, too. Yikes!
Since then, more women have come forward with claims that the Maroon 5 singer sent them messages that were inappropriate, sexually explicit, and, in some cases, straight out of the mind of a horny preteen. (Sample: "That body of yours is absurd," "It is unreal how fucking hot you are," and, our personal favorite, "I may need to see the booty.")
Levine has admitted to "crossing the line" textually, but not sexually.
Of course this generous (albeit unfortunate) offering to the internet machine has spawned glorious meme after meme. But, the thing is, most of this alleged thirst went down in the DMs. We don't have access to Levine's phone, but we can only imagine all of the shady and outright weird stuff the Maroon 5 frontman has been sending via text.
Here are a few more messages Adam Levine sent. We think.
---
To Billie Eilish: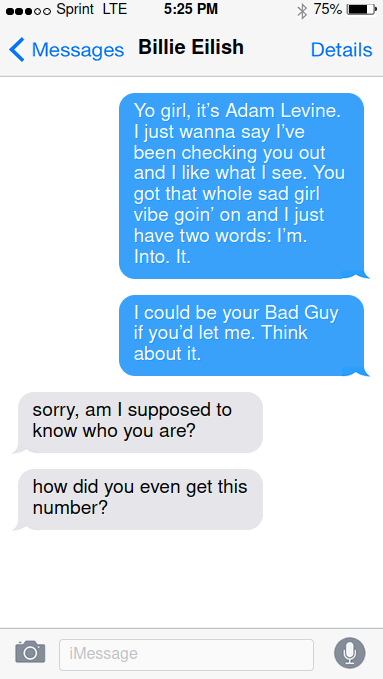 ---
To Behati Prinsloo: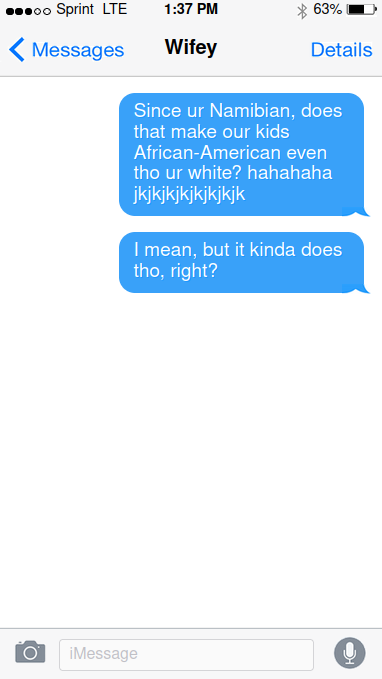 ---
To Earth, Wind, & Fire: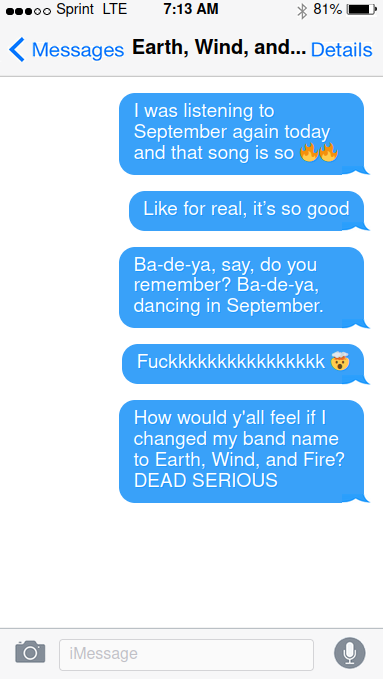 ---
To Behati Prinsloo: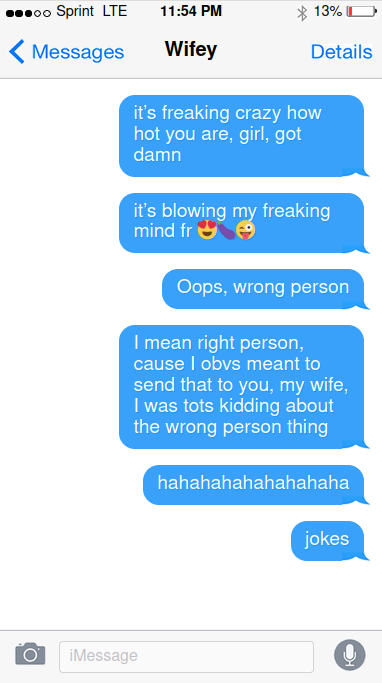 ---
To Maroon 5: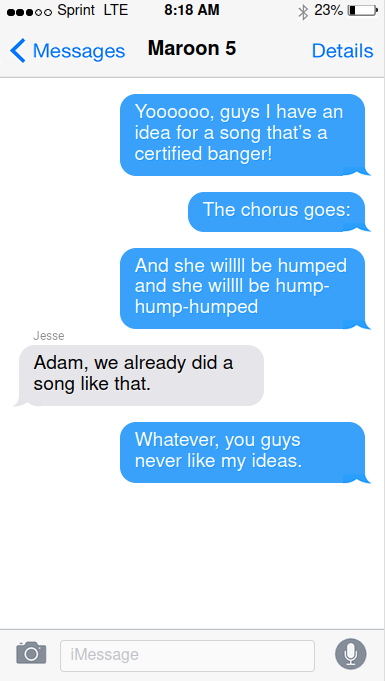 ---
To The Voice judges: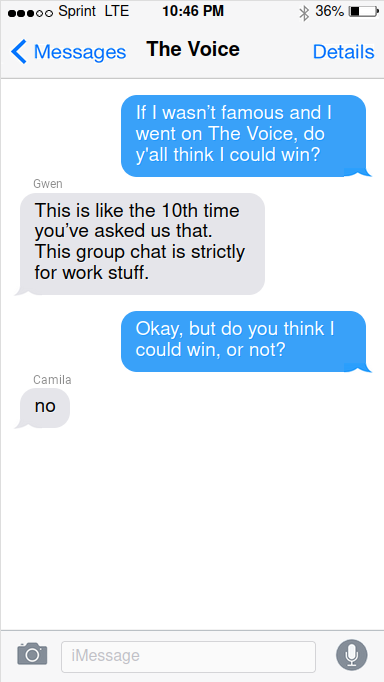 ---
To Billie Eilish: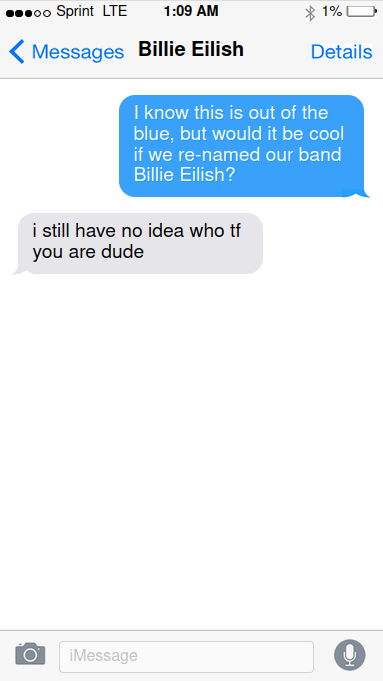 ---
To The Voice judges: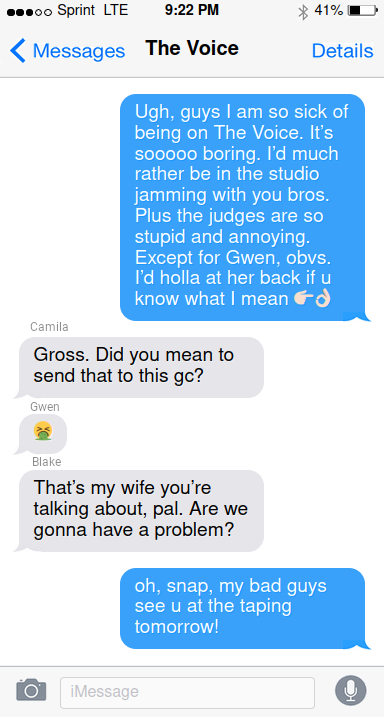 ---
To Behati Prinsloo: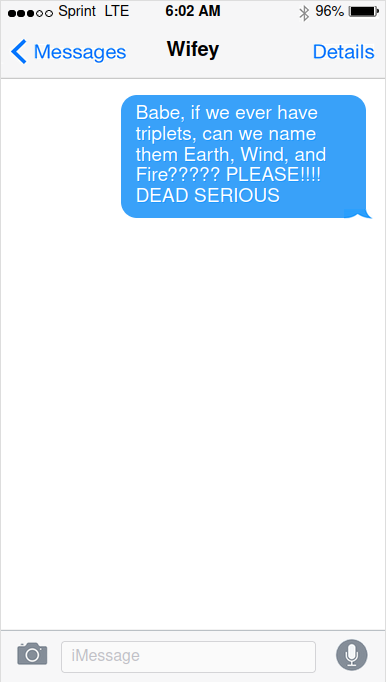 ---
To Kanye West: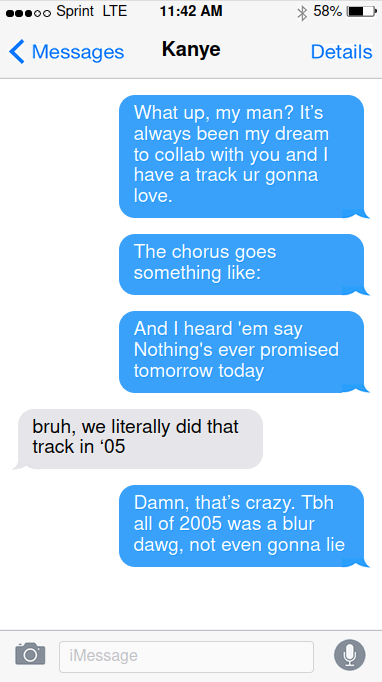 ---
To The Voice judges: