6. Las Que No Iban a Salir (2020)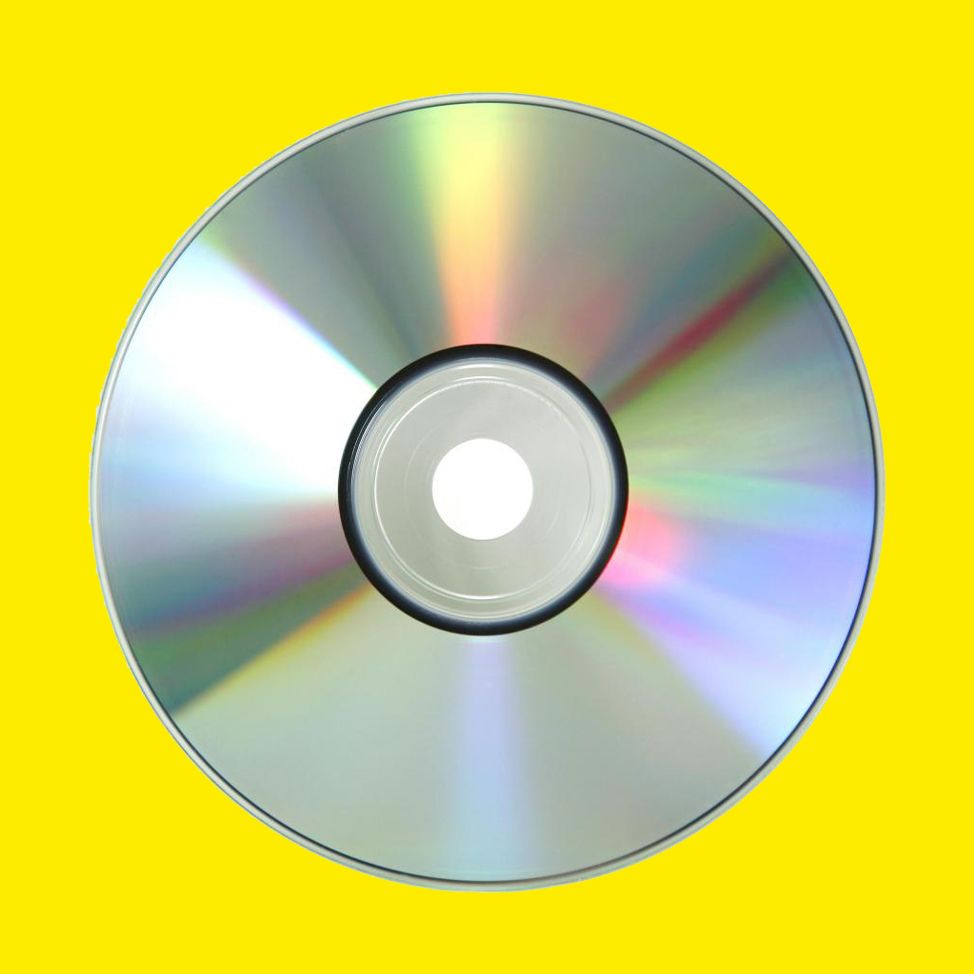 Bad Bunny, probably: "OK, here me out. I know the deadline to submit cover art for my compilation record is due tomorrow morning. So... how about we pull a Yeezus—but with a yellow background?!"

Rimas Entertainment record exec, shrugging: "Sure, whatever. You're so hot right now, we can phone in the cover and it'll still be one of the top five best-selling Latin records of all time in the States."
---
5. Un Verano Sin Ti (2022)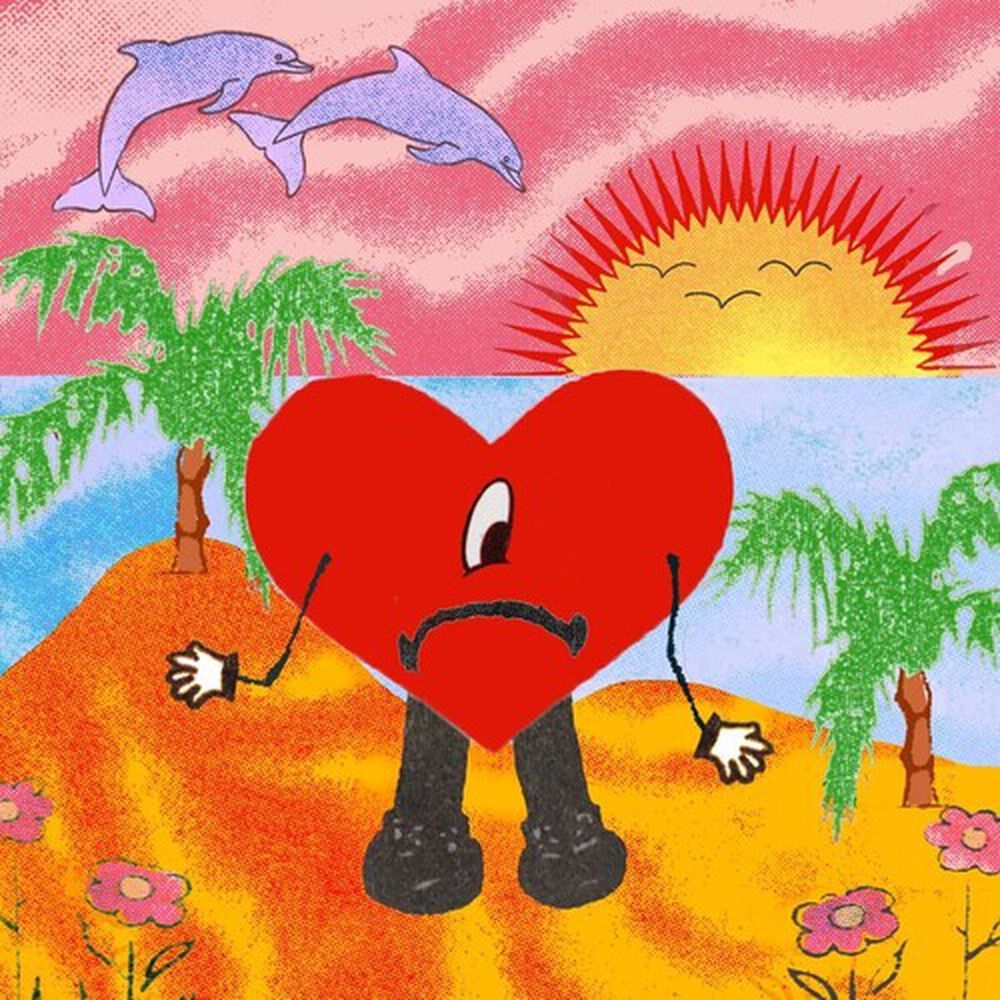 Los Angeles-based artist and graphic designer Ugly Primo created Un Verano Sin Ti's childlike artwork, but the concept for Primo's colorful piece was all Bunny. "I sent him the heart I sketched during the pandemic lockdown. The heart was the first song I thought of after listening to the entire album," Bunny told Puerto Rican comedian Chente Ydrach in a podcast interview. The fact that UVST became the first Latin to reach 10 billion streams on Spotify should turn that frown upside down.
---
Related: All 15 Drake Album and Mixtape Covers, Ranked
Related: All 9 Nicki Minaj Mixtape and Album Covers, Ranked
---
4. El Último Tour Del Mundo (2020)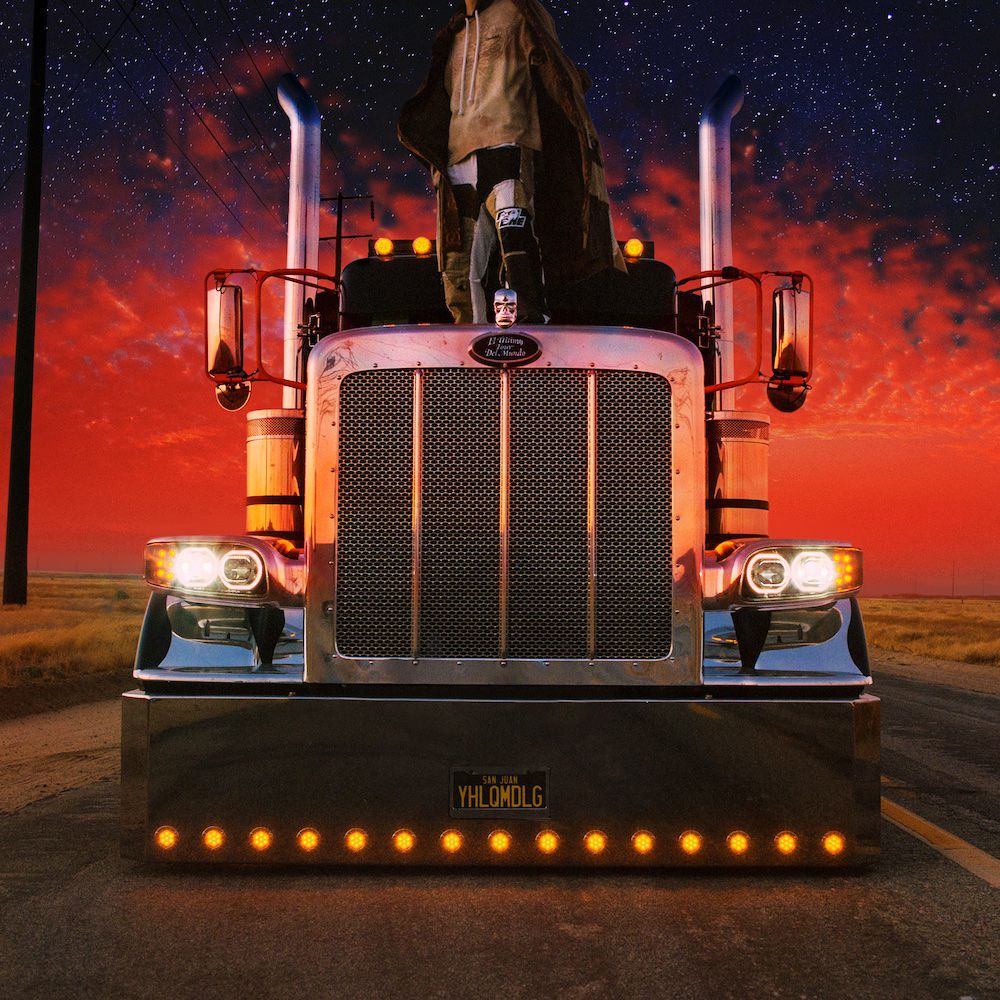 For Bad Bunny's third and most chilled-out LP release of 2020—the man was prolific in a pandemic—he delivered his music in a semi-truck at sunset. The foreboding image holds sentimental value to the Grammy winner, which is appropriate considering El Último Tour Del Mundo is regarded as Bunny's most personal project. The artist's father, uncles, and grandfather are all truck drivers. And Bunny, who has always held a love for the noisy vehicles, proclaimed he'd be using the cover truck as his touring vehicle.
---
3. X 100pre (2018)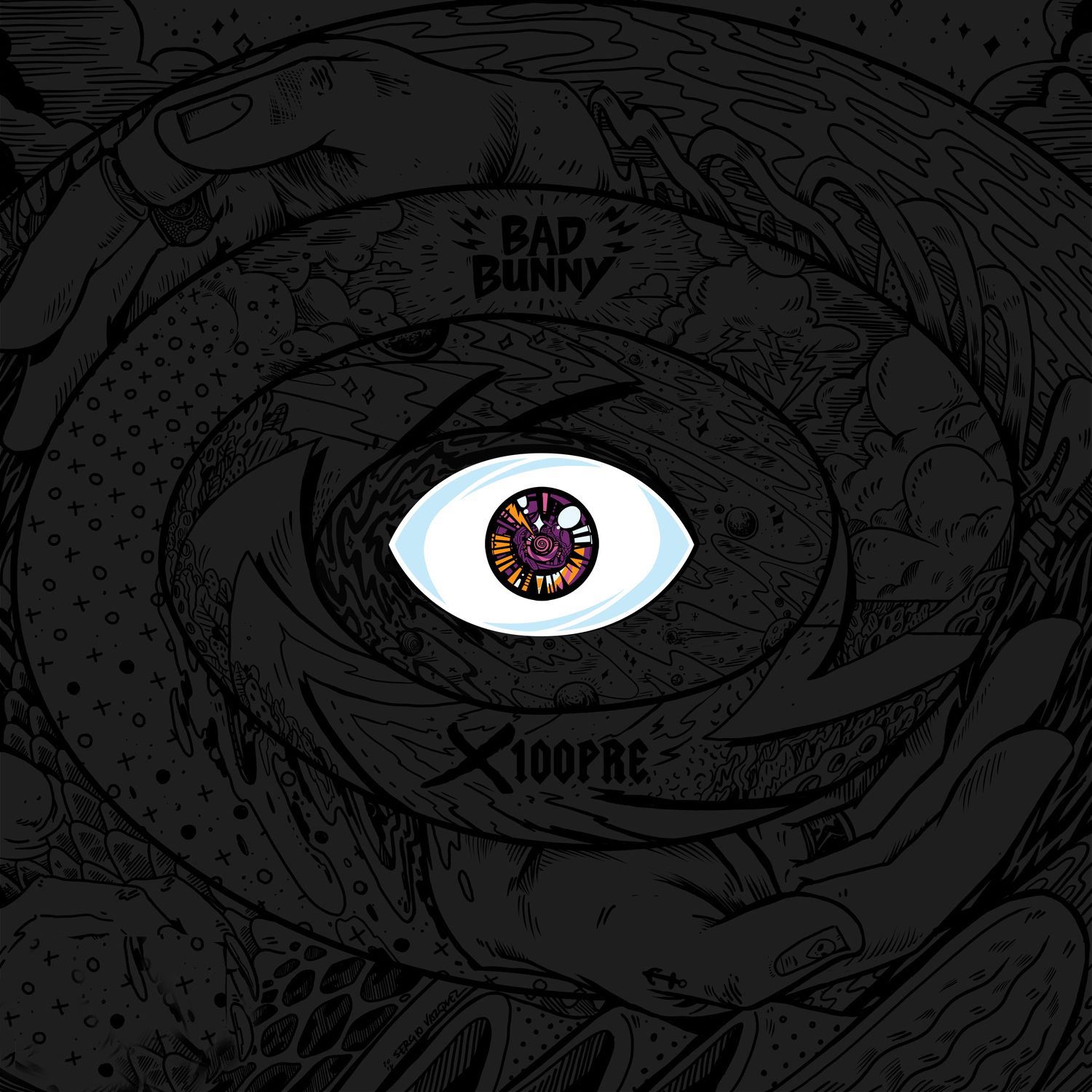 The third-eye vision staring through Bad Bunny's debut LP—and a running motif in his career—was developed by Puerto Rican illustrator Sergio Vazquez, who was originally commissioned to design a concert poster and found himself creating an album cover after meeting Bunny. "It was really informal, really cool. He sits down next to me, we start talking and going through ideas," Vazquez told Remezcla. "This is where the idea with the eye on black came out, because he saw my notebook; he said he'd been thinking of something like that, an eye on a black background. I'm like, 'That's my notebook.'... We started the meeting around 10 at night and stayed until about 4 a.m."
---
Related: How Bad Bunny Became the Sound of Home for Millions of Latinx Fans
---
2. Oasis (2019)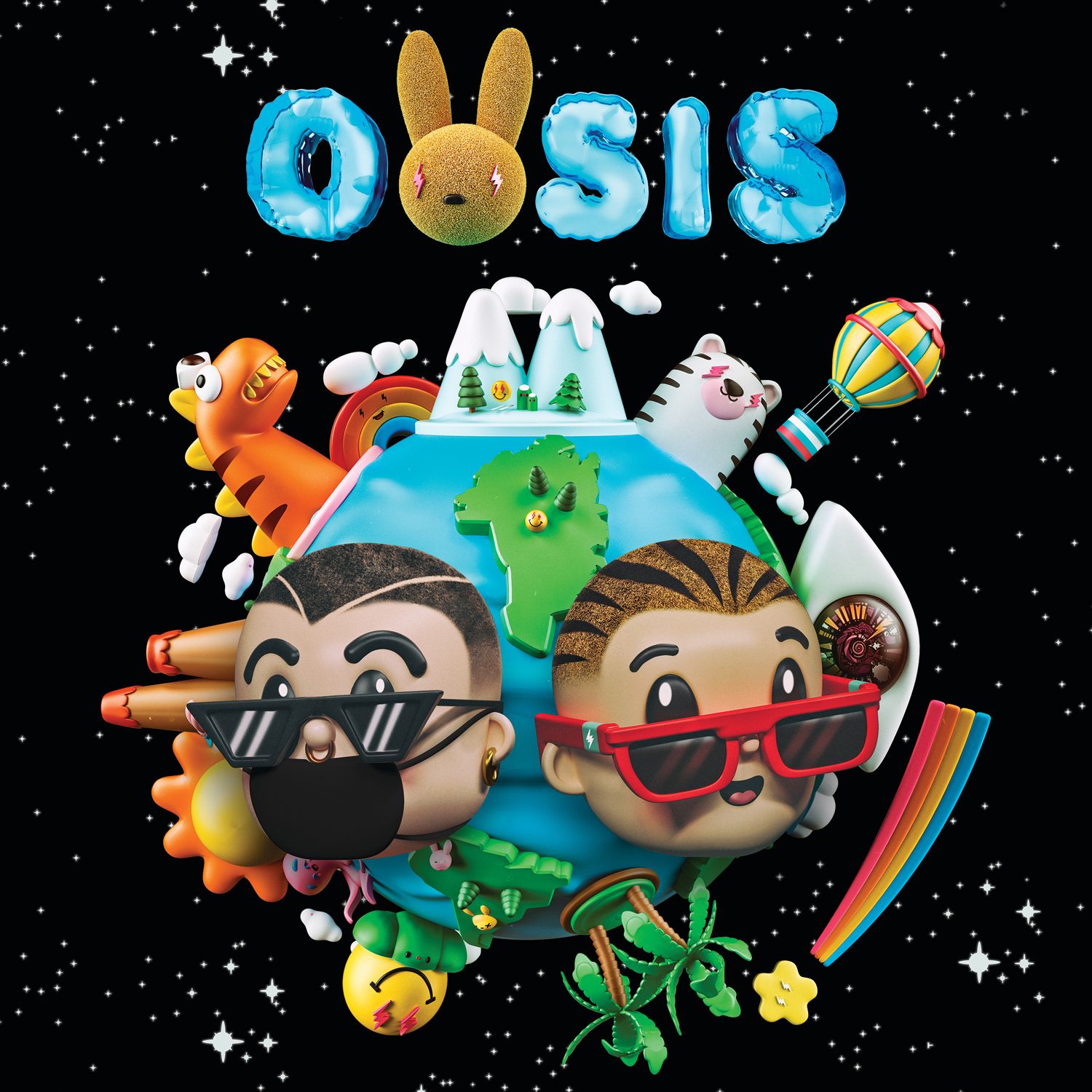 Trap meets reggaeton. Columbia meets Puerto Rico. Titan links with titan. Bunny's collaborative EP with J Balvin was a historic moment for Latin music. And the bright, cartoonish collage on the cover makes the project feel like a global event. All are welcome. "It's like a union of Colombia and Puerto Rico. There's a message that goes beyond. It's not like me and someone else from Puerto Rico," Bad Bunny said in an interview with Beats 1 radio host Zane Lowe. "It's something bigger."
---
1. YHLQMDLG (2020)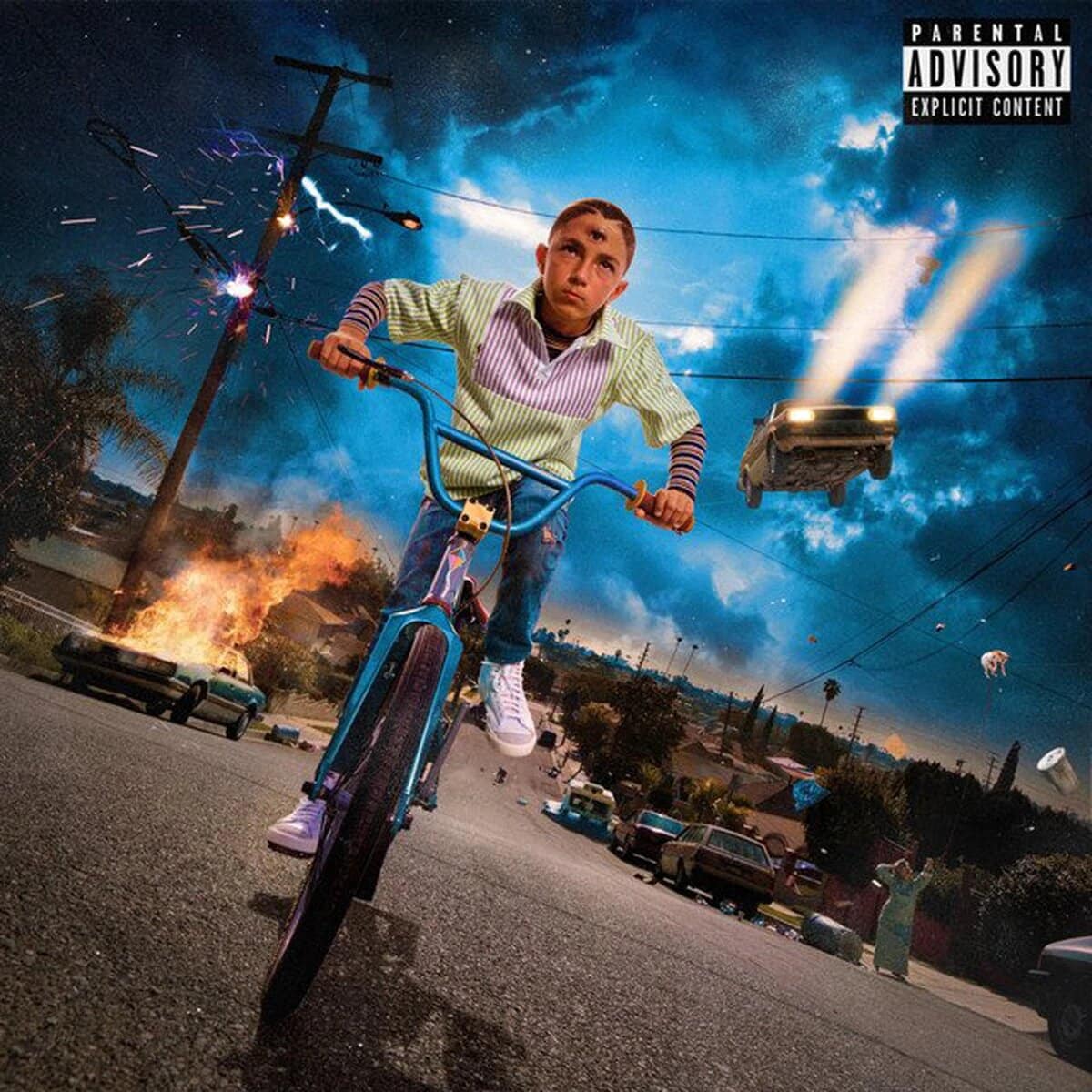 YHLQMDLG is an acronym for "Yo Hago lo Que Me da la Gana," Spanish for "I Do Whatever I Want." So it's fitting that the record's brazen, bold, and beautiful cover features a determined kid—third eye intact—blazing his own trail on a blue BMX. In the background? electric wires afire, flying cars, scary storm clouds, and mass hysteria. (Big Stranger Things vibes.) But that boy on the bike? He's on a mission.