10. Cherry Bomb (2015)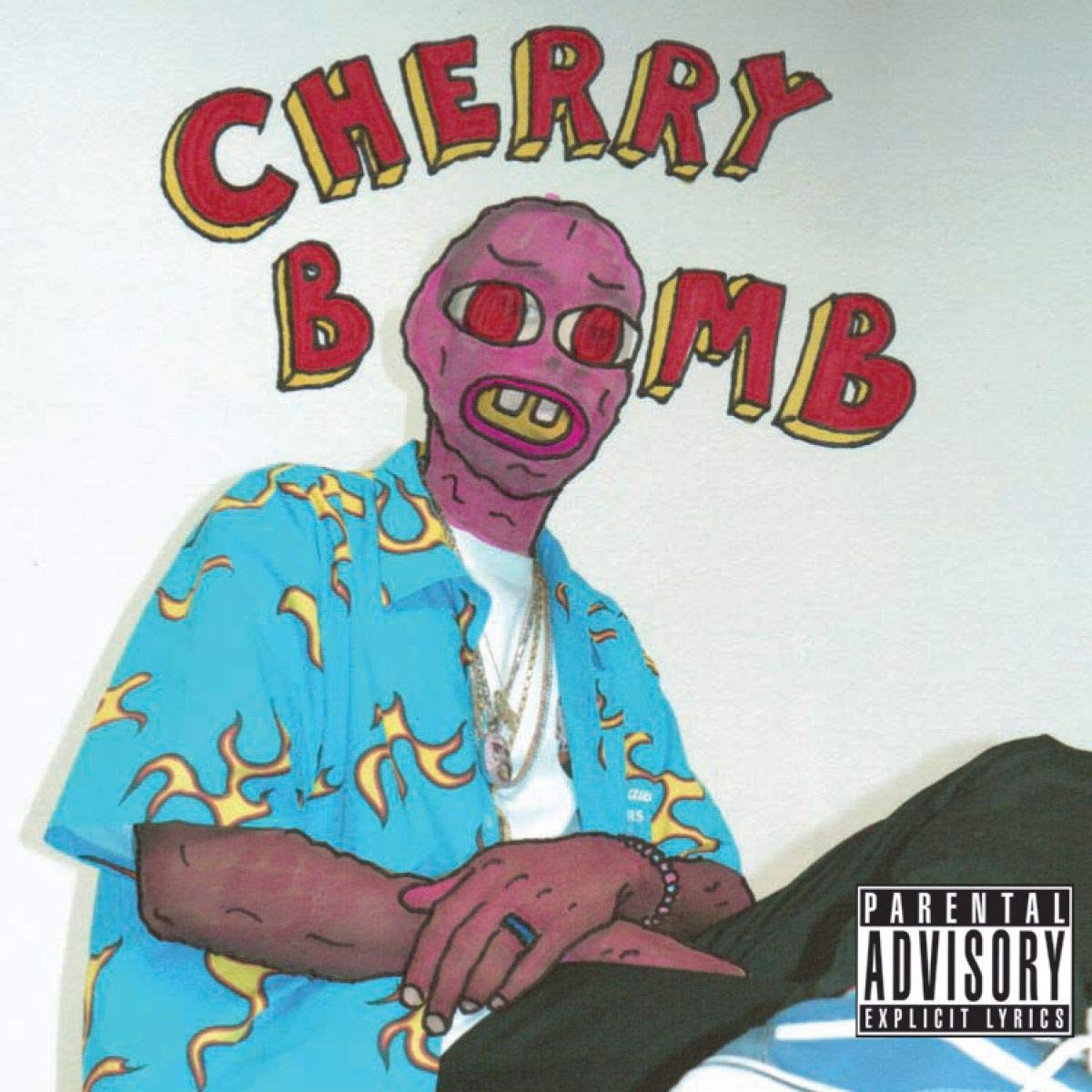 Cherry Bomb has nearly as many album covers as it has songs. Tyler, the Creator dropped four alternate versions of artwork to go with his third studio salvo. (One of them is just as zoom-in on a man who pissed his jeans while smoking. So, there's that.)
There's a haphazardness in the project that bleeds into the visuals. Or as Tyler would later reflect on 2021's "Massa": "That caterpillar went to cocoon, do you get me?/See I was shiftin', that's really why Cherry Bomb sounded so shifty."
9. Igor (2019)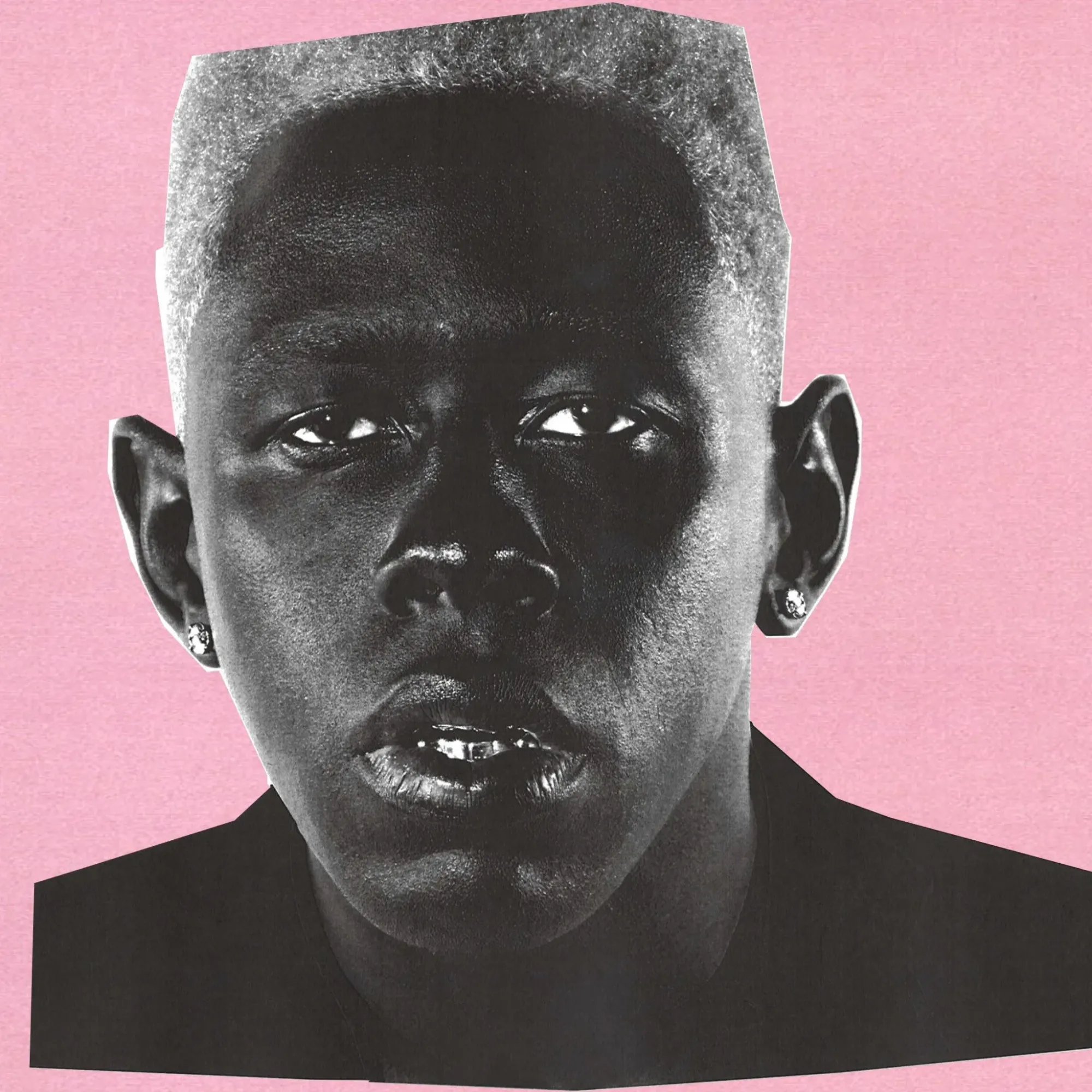 Fitting for a strange, sad, and beautiful Grammy-winning record about unrequited love, Igor's album cover gives off hopeful Valentine's card vibes. Pink construction paper and a hastily cut out portrait of a heartbroken man lost in a Bermuda love triangle.
8. Goblin (Deluxe Edition) (2011)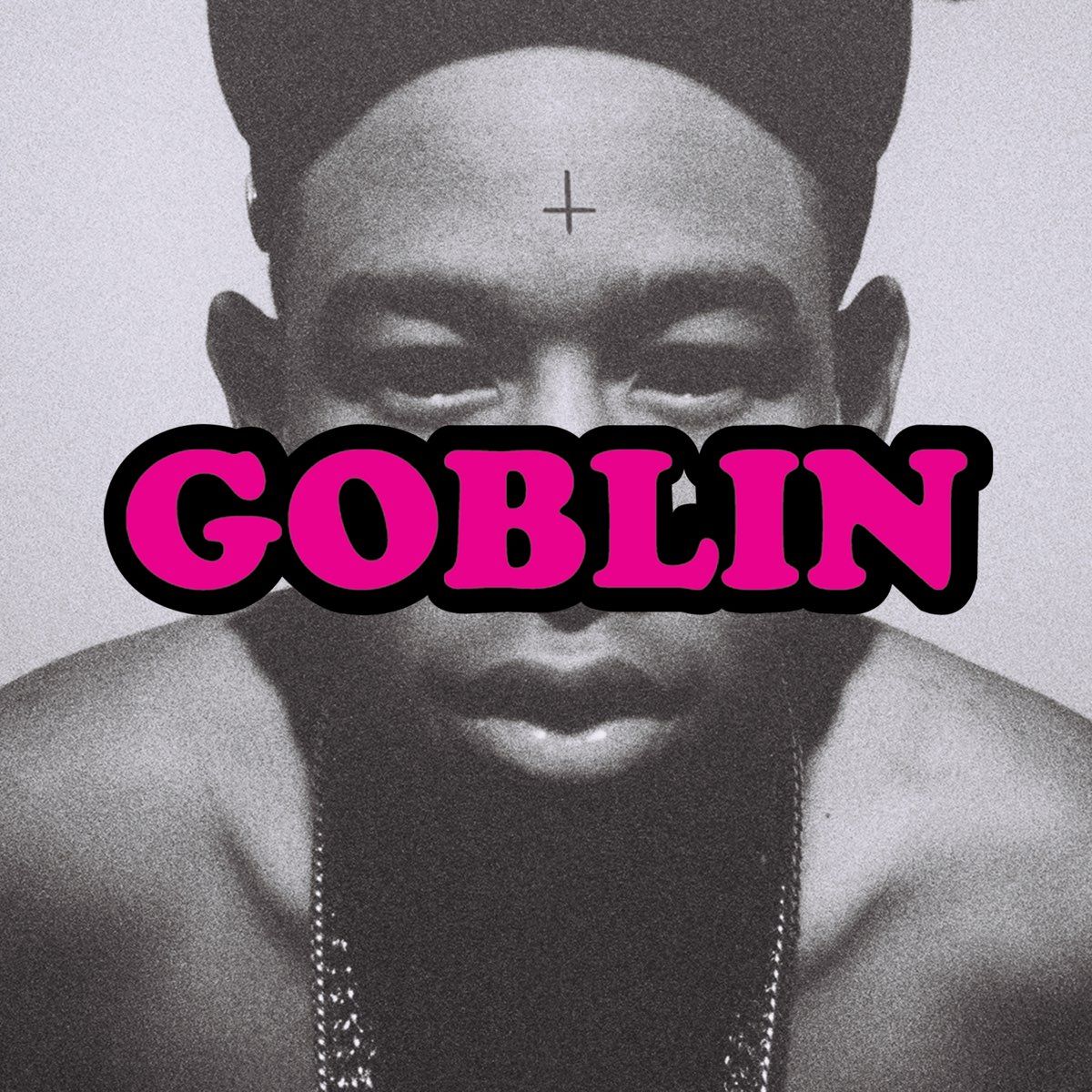 The forehead of our hollow-eyed, shirtless Odd Future leader is tattooed with an upside-down cross—a symbol associated with the martyrdom of Peter the Apostle. He was crucified upside-down because he felt unworthy of dying in the same manner as Jesus. Like Peter, Goblin's deluxe edition cover goes hard, but isn't quite as worthy of the one it follows.
7. Bastard (2009)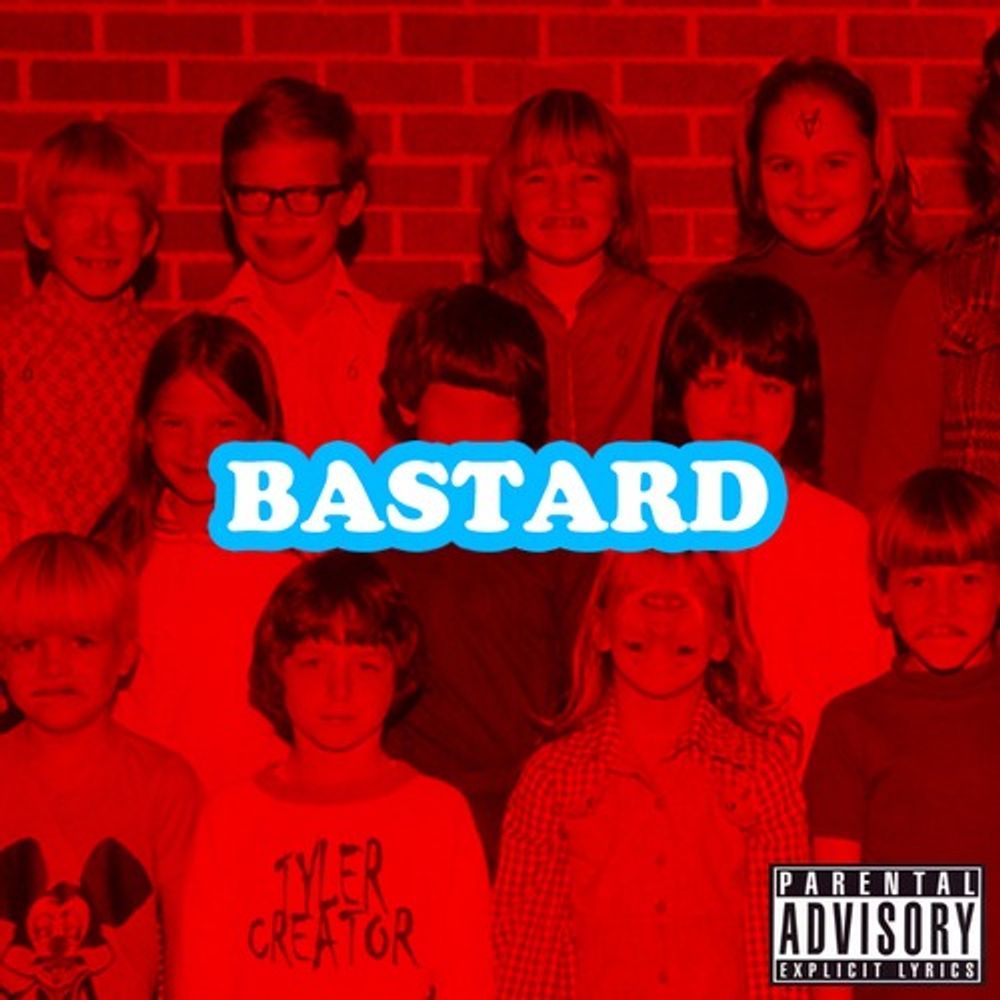 Was anyone else too broke to pay for public school portraits, so you just kept the proofs they sent home with the big lettering watermark splayed across? No, just us? Well, the cover art for Tyler's self-produced solo mixtape creates that kind of mood. Bastard is home-school music class for Children of the Corn.
6. Goblin (2011)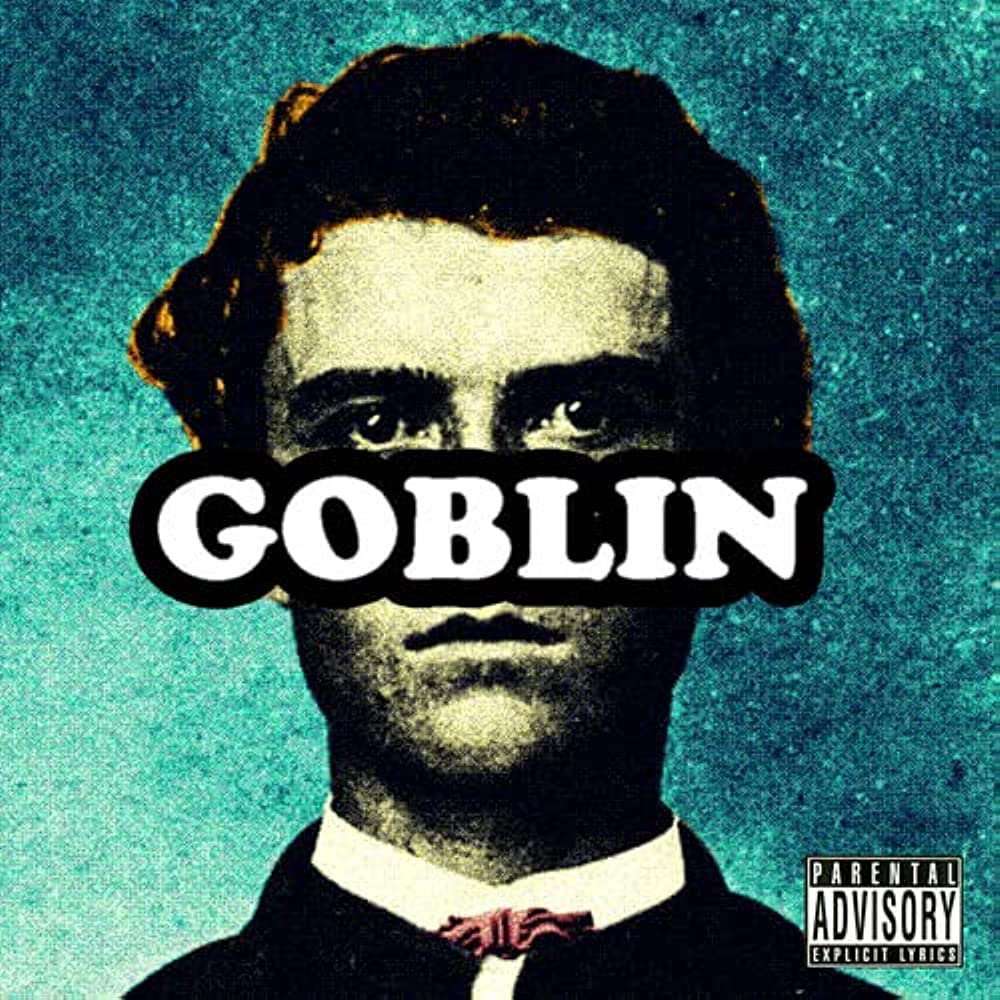 Fun fact: The OG version of Goblin's art features an 1865 photograph of Buffalo Bill, the American cowboy and showman. Bill was 19 years old when the black-and-white was snapped. Tyler, too, was 19 when this record—his first studio production, complete with rootin', tootin', bust-out hit "Yonkers"—dropped. Like his cover muse, the Creator is nothing if not a cowboy and a showman.
5. Call Me If You Get Lost (2021)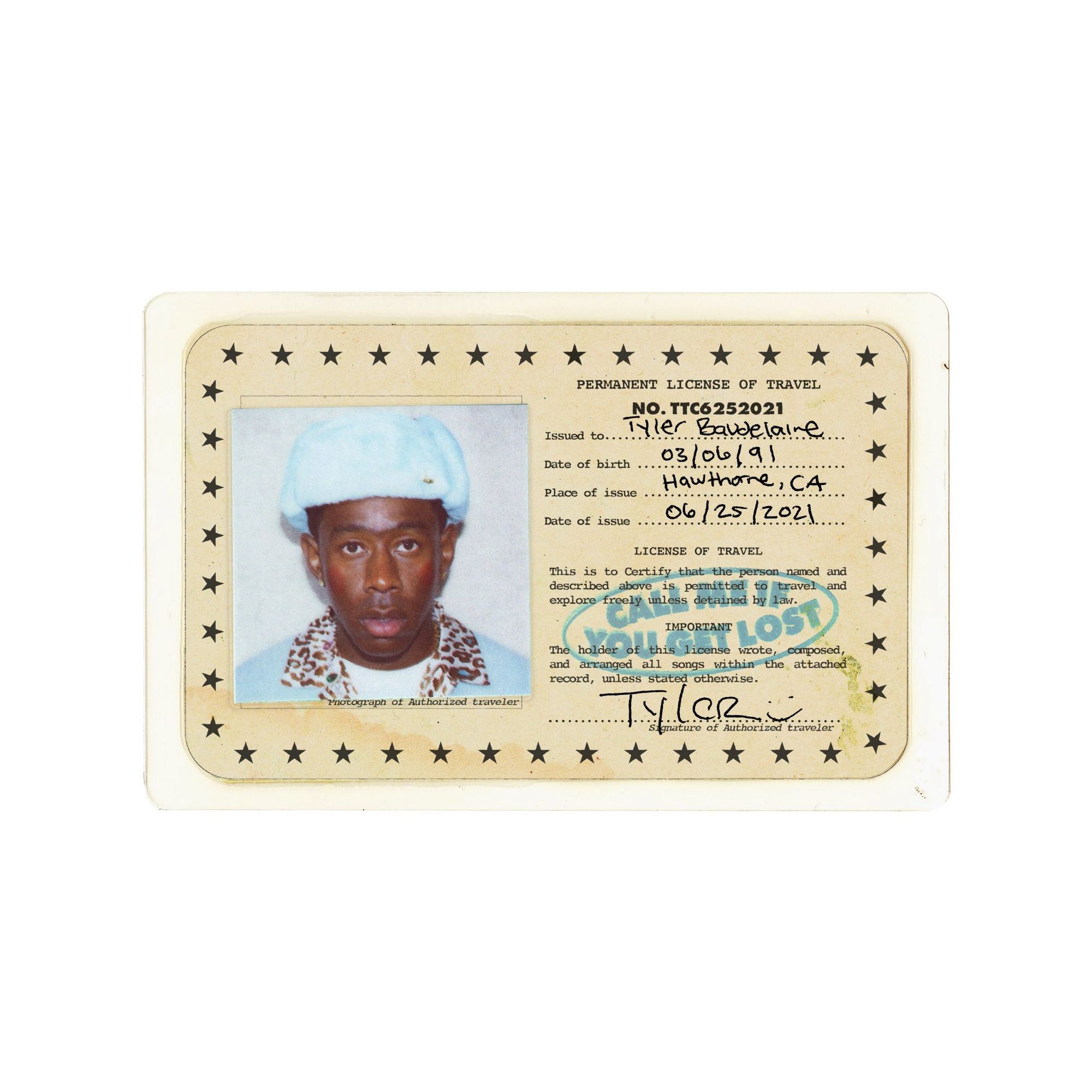 Tyler nails the alignment between sound and aesthetic with the artwork for his second Grammy-swiping LP. The worldly Creator took inspiration from dusty passport and travel cards from the 1900s, but we also see the ID card as an echo back to the cover art for Ol' Dirty Bastard's Return to the 36 Chambers: The Dirty Version, which features ODB's food stamp card. A return to mixtape-era rap, off-kilter wordplay, and fake IDs.
4. Wolf (2013)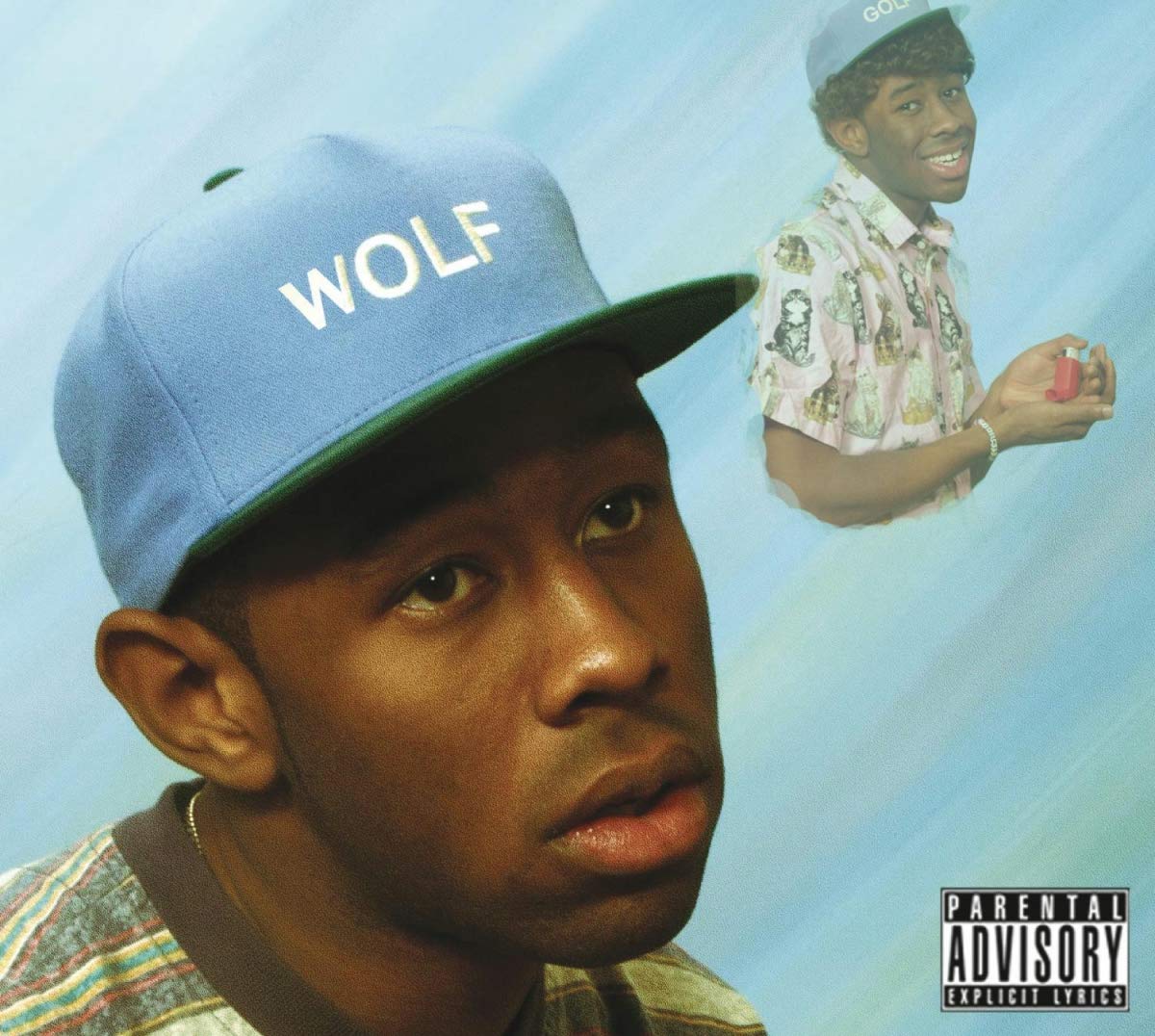 Tyler busted free of his horrorcore-esque shock-rap shackles for his third studio record. "Talking about rape and cutting bodies up, it just doesn't interest me anymore," he told Spin at the time. "What interests me is making weird hippie music for people to get high to." A less-aggro Tyler landed on cover art that was significantly less rape-y and way more Bob Ross-y. So cheesy, it's wonderful. (Mark Ryden's special vinyl edition art for Wolf, with its childlike portrait of Tyler in the woods, slaps, too.)
3. Music Inspired By Illumination & Dr. Seuss' The Grinch (2018)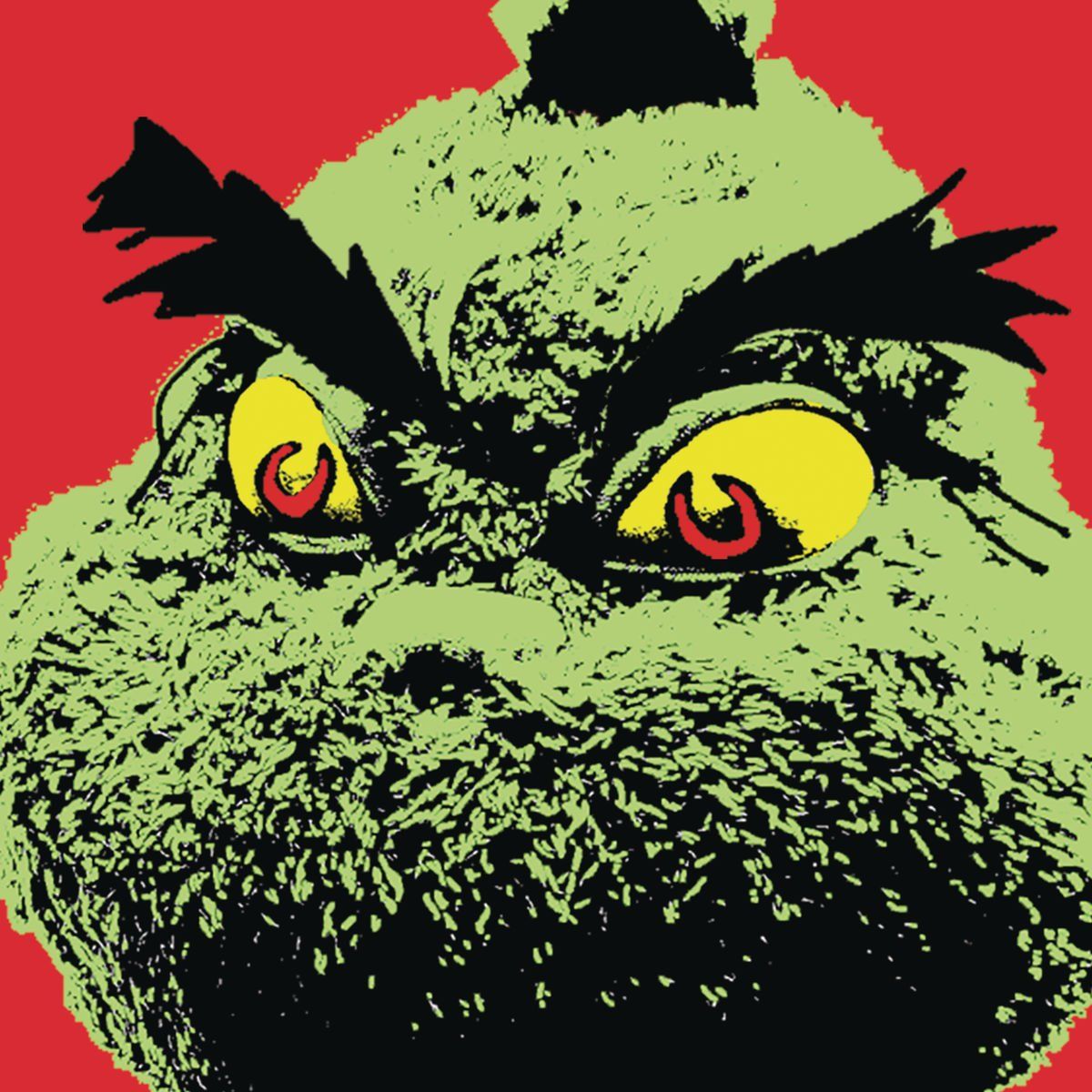 Imagine Pixar's mentality filtered through the mind a madman who eats cockroaches for kicks. With his Grinch EP, Tyler took a shot at "making Christmas themed music, but not making it too xmasy was the goal [and] keeping 7 year olds in mind but also wanting the parents to listen also." How that translates to the music's packaging? A Grinch so psycho he might just eat his own dog—after he steals your presents.
2. Call Me If You Get Lost: The Estate Sale (2023)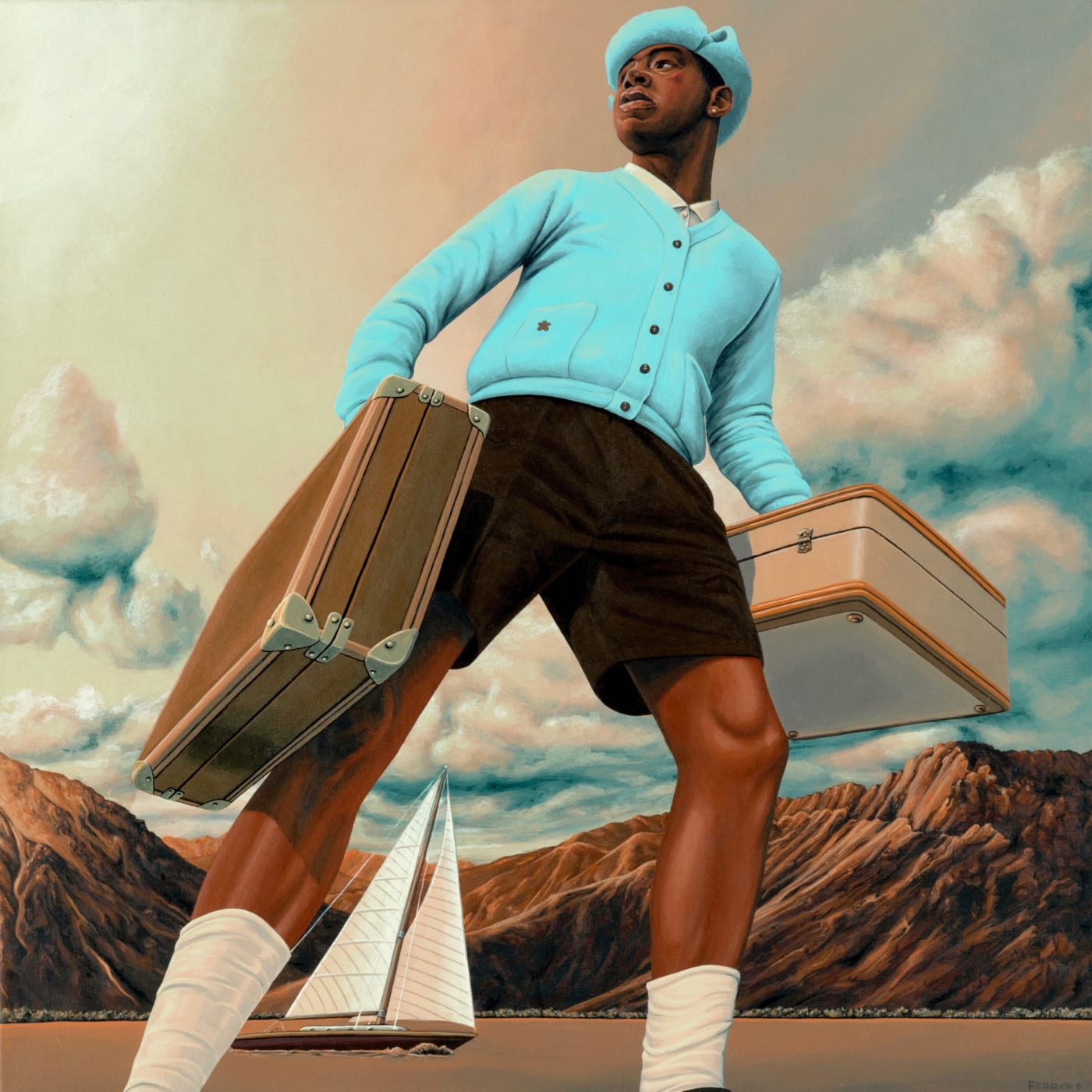 You and the fam rent an Airbnb on a remote lake to get away for a long summer weekend. You fling open the cottage door, and there over the unlit fireplace is a painting of a baby-blue warrior traveller against dramatic clouds, majestic mountain, and sailboat pointing crotch-ward. You steal that painting before you head home because it's so damn glorious.
1. Flower Boy (2017)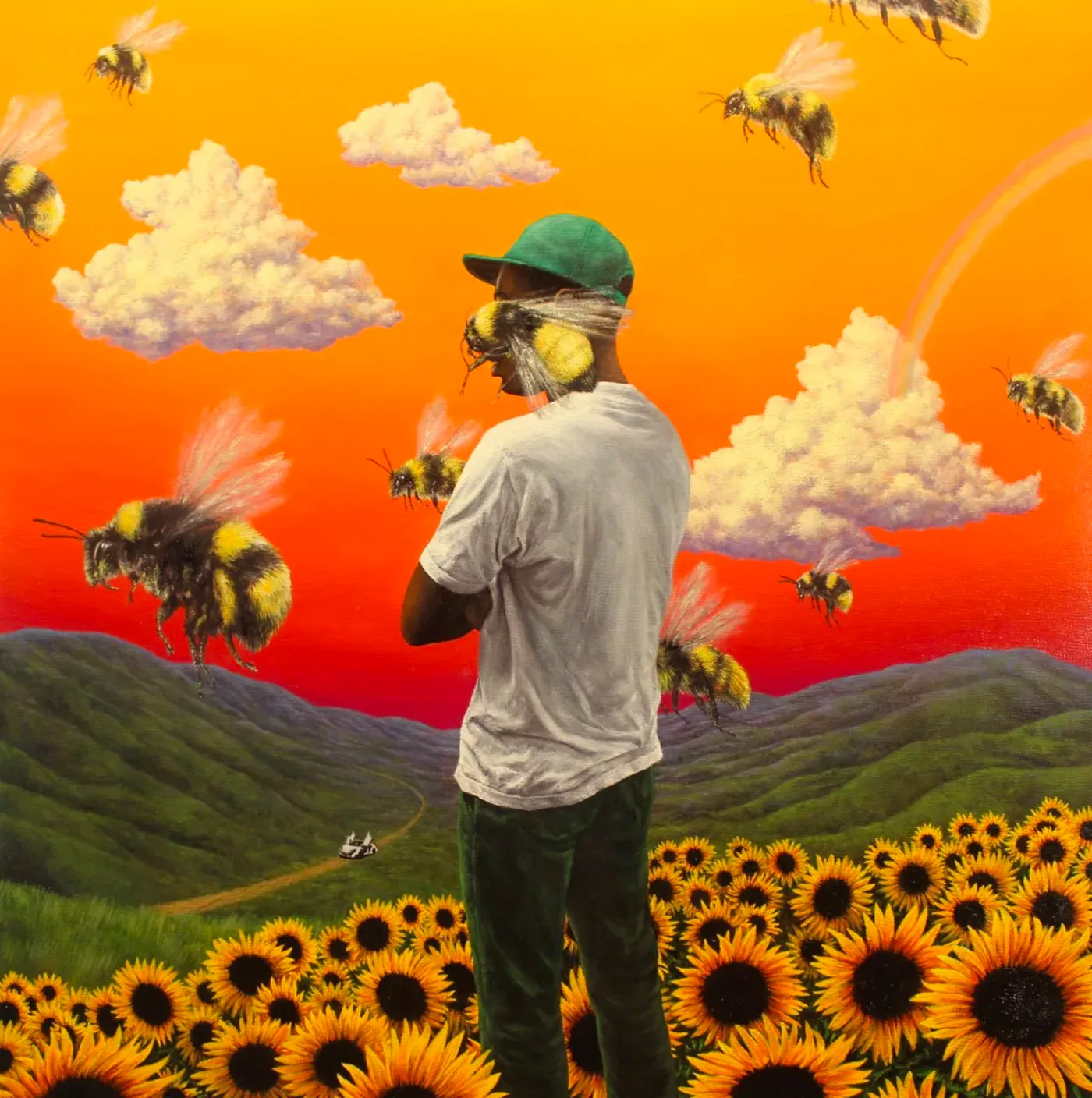 Move over, Daisy Age. Tyler is living in the Sunflower Age, and it's the honey all the bees swarm to. The music artist, who speaks in bright colors, sent visual artist Eric White sketches for Flower Boy's cover. White then flipped and flourished Tyler's drawings into a brilliant and bizarre painting. This one deserves all the flowers.
---
More From LEVEL: