12. untitled unmastered. (2016)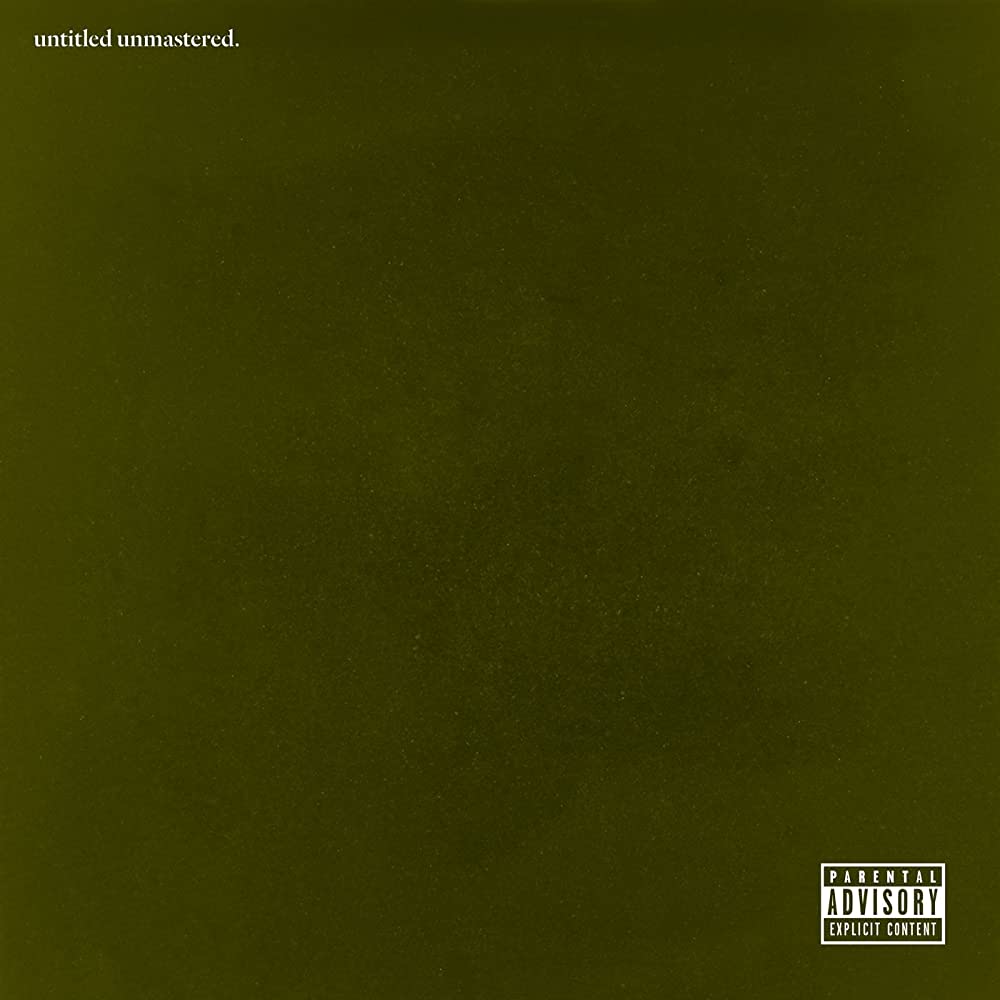 The artwork for this collection of previously unreleased demos from Kendrick's politically punchy To Pimp a Butterfly takes minimalism to the max. (Dude didn't even name the songs!) No disrespect to the solid eight tracks, but this art is definitely saying "throwaway album" without saying "throwaway album."
11. Overly Dedicated (2010)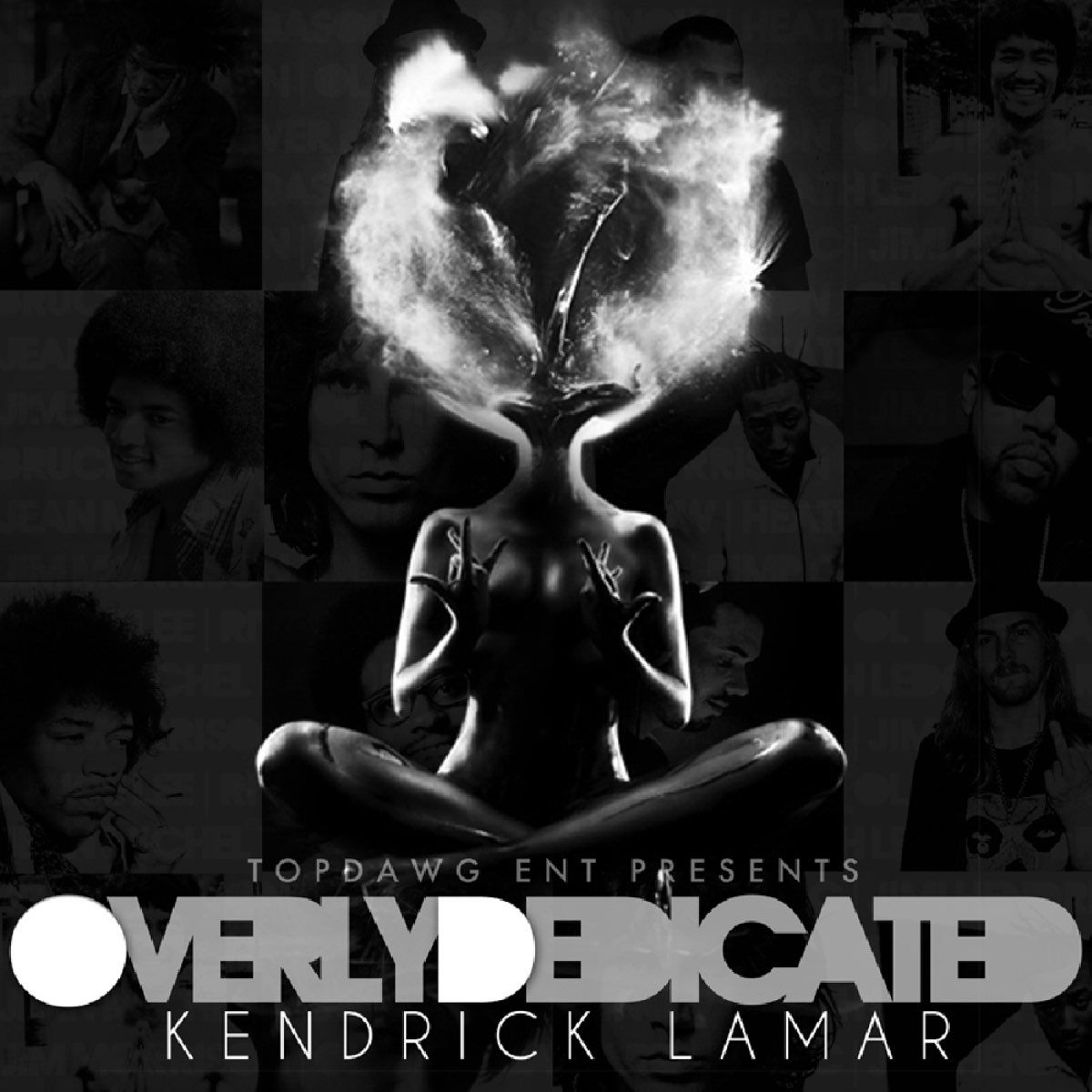 Jimi Hendrix. Michael Jackson. Pimp C. Jim Morrison. ODB. These greats are not only music icons who died too soon; they also comprise a background grid that serves as an homage and a nod to Kendrick's place in a continuing tradition of individuality. Did you even notice them behind the nude woman, though? Sigh.
10. C4 (2009)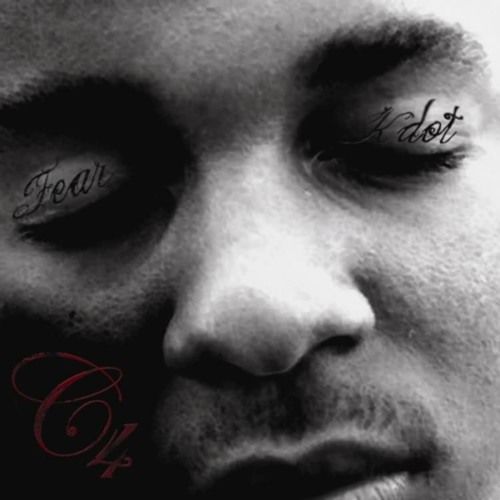 Kendrick Lamar is a Lil Wayne stan. If you don't know, now you know. You can hear it in C4, which is mostly made up of K-Dot rhyming over Weezy instrumentals. And you can see it in this artwork, which—like Wayne's 2008 blockbuster album, The Carter III—photoshops some face tattoos on its cover subject. You didn't think those eye tats were real, did you?
9. Black Panther: The Album (2018)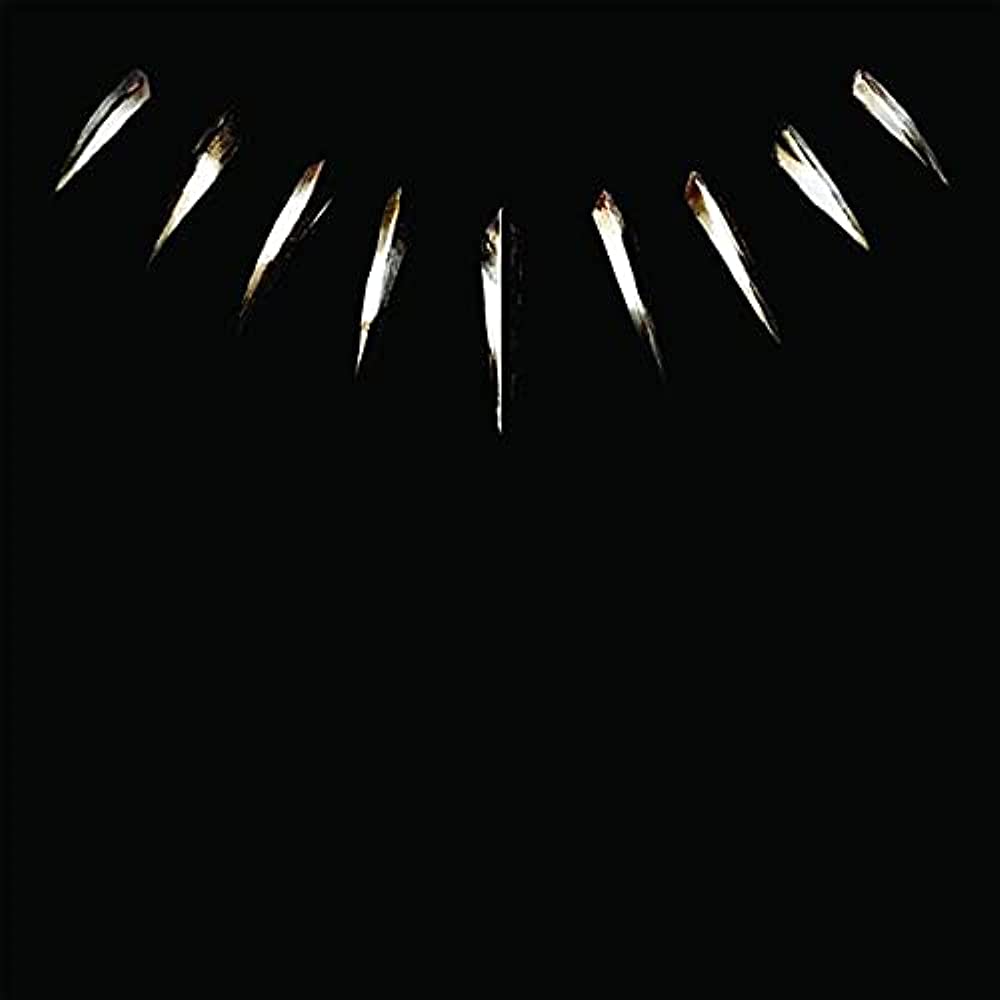 Designer Nikolas A. Draper-Ivey, who grew an online following for spinning fan art off Disney's intellectual property, basically took the aesthetic of 2 Chainz's debut album to Wakanda. Minimalist. Mysterious. Powerful.
8. Kendrick Lamar EP (2009)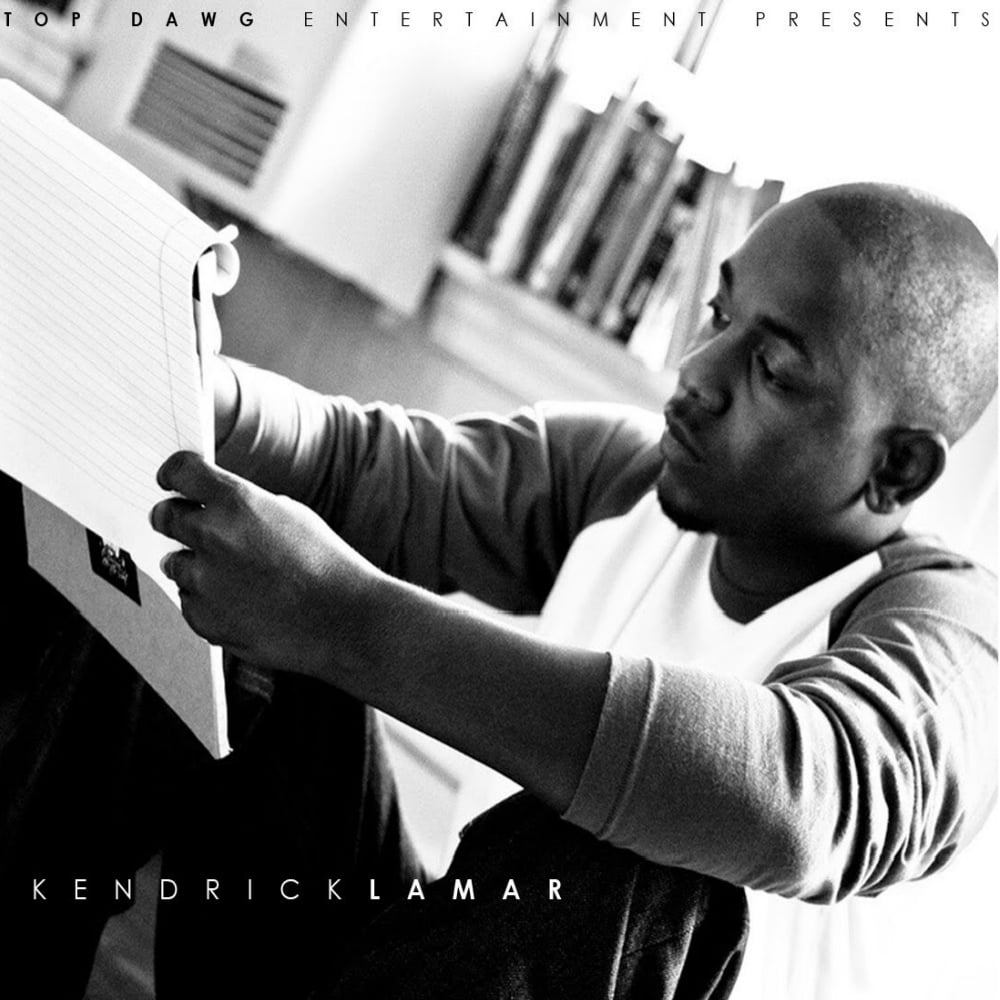 Long before the Drake diary meme, there was this studious shot of Kendrick rocking a light caesar cut and writing in his book of rhymes all the words past the margin. Is it too late to meme this photo, too?
7. No Sleep 'Til NYC (2007)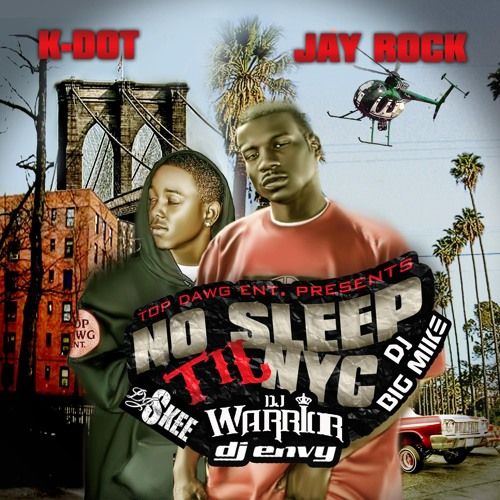 This may be the closest Kendrick comes to dropping a Pen & Pixel album artwork. Photoshop works its magic, with Left Coast imagery (ghetto bird, palm trees, lowrider) on the right and East Coast imagery (a project building, the Brooklyn Bridge) on the left. The bicoastal premise is the perfect representation for these two Cali kids rocking wicket verses over classic New York beats ("C.R.E.A.M.," "I Ain't No Joke," "Kick in the Door"). It's kitschy fun.
6. Training Day (2005)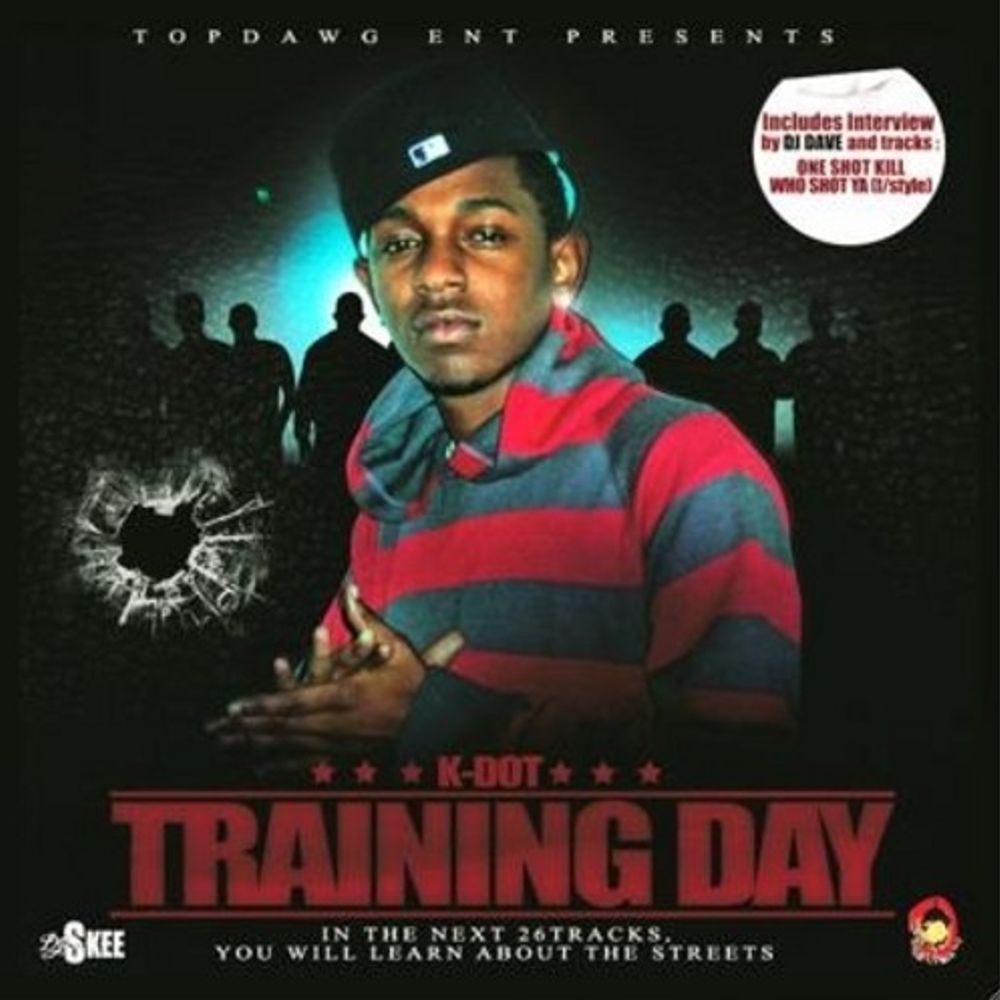 King Kong ain't got s**t on this!
5. Mr. Morale & the Big Steppers (2022)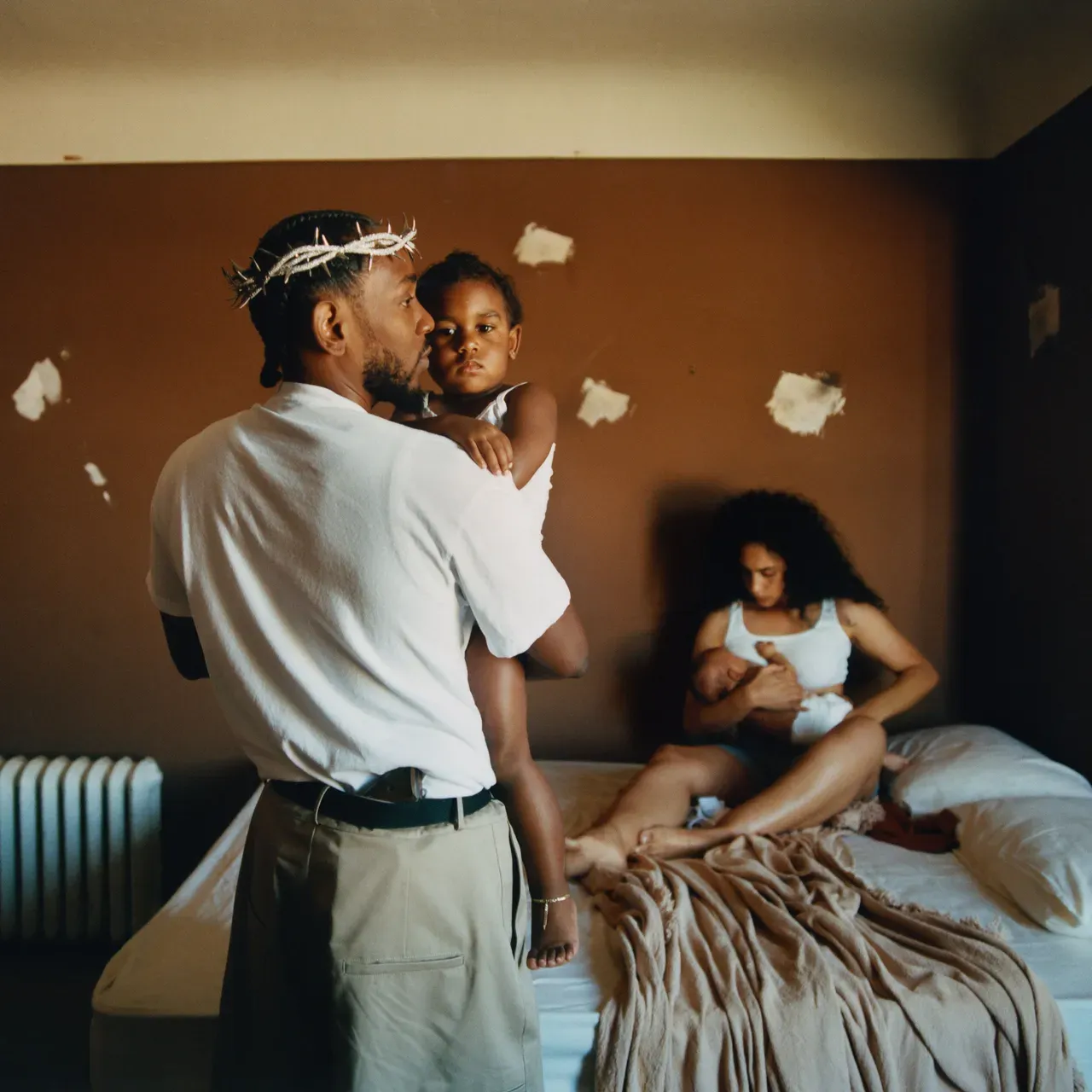 Kendrick didn't half-step this one. The MC's real-life family—reportedly longtime partner Whitney Alford and the couple's two children—is photographed beautifully for his rawest and most personal exercise. If you're going to write a bunch of tunes sprung from therapy and introspection, you might as well get real with the imagery, too. Going from King Kendrick to a rocking crown of thorns is quite the mythology.
4. Damn (2017)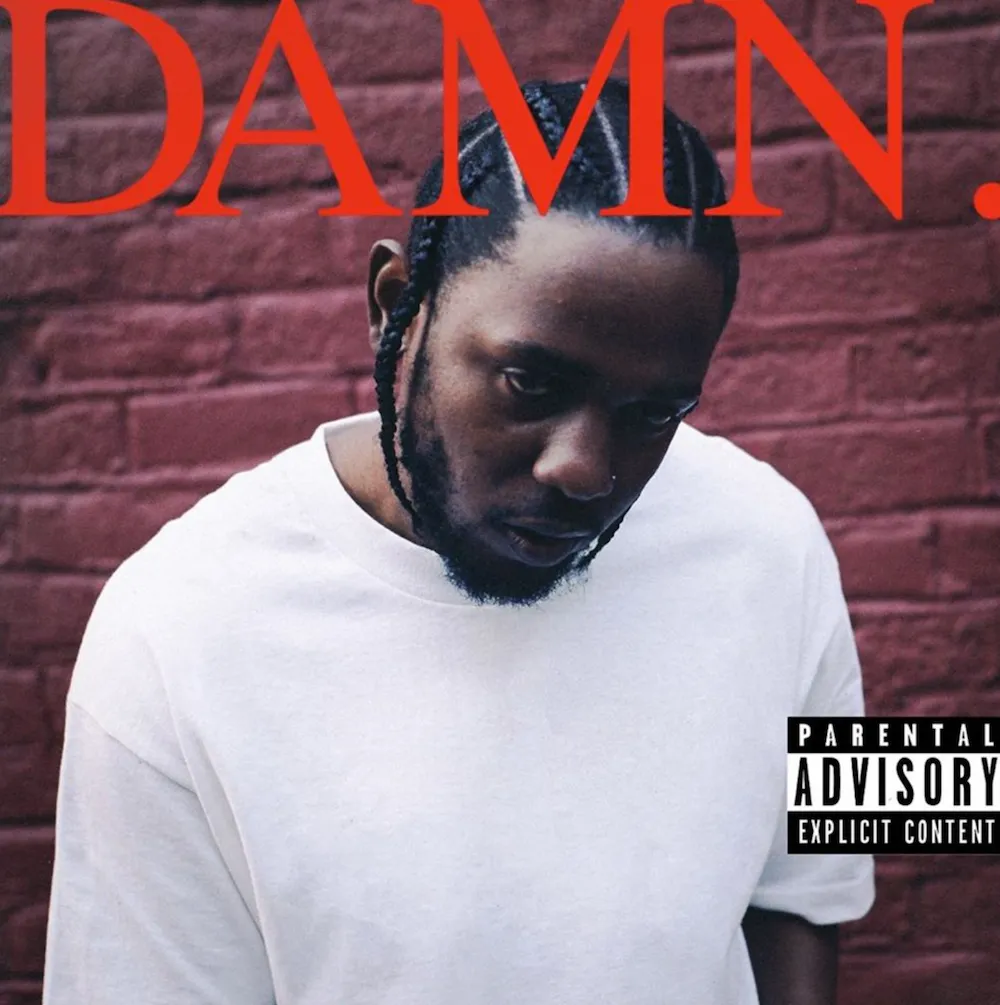 Here we find Kendrick in front of a brick wall rocking an icy-white T-shirt and a weary expression on his face. Yes, it initially got clowned a bit. Yes, there were memes. But did this unorthodox image get everyone's attention and put the music world on notice? You damn right it did. "I sort of bucked a lot of what my teachers taught me," said designer Vlad Sepetov, who admitted that he "wanted something loud and abrasive." Mission accomplished.
3. Section.80 (2011)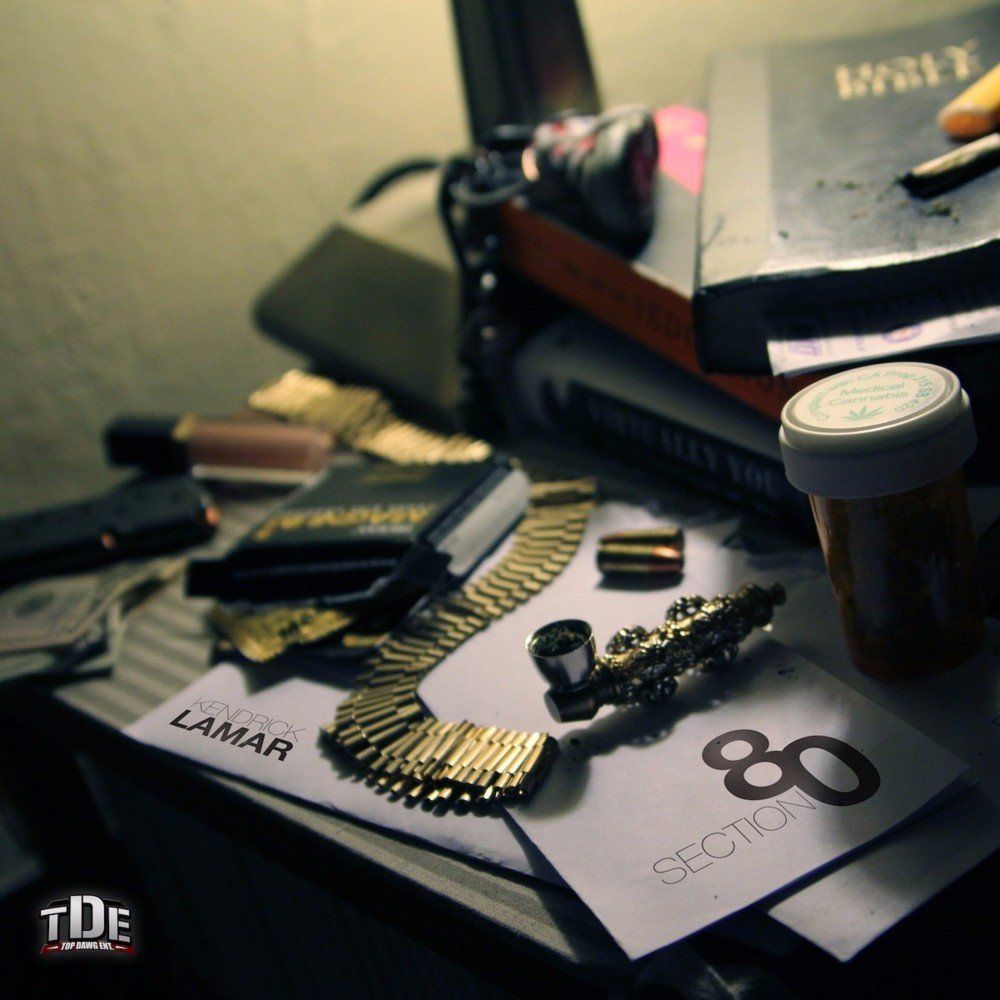 A Bible. A gun. A pack of condoms. A woman's lipstick. "It's taboos of the world," Kendrick explained during a Q&A session at the SoHo Apple Store in 2012. There's a lot going on here, but it works.
2. good kid, m.A.A.d city (2012)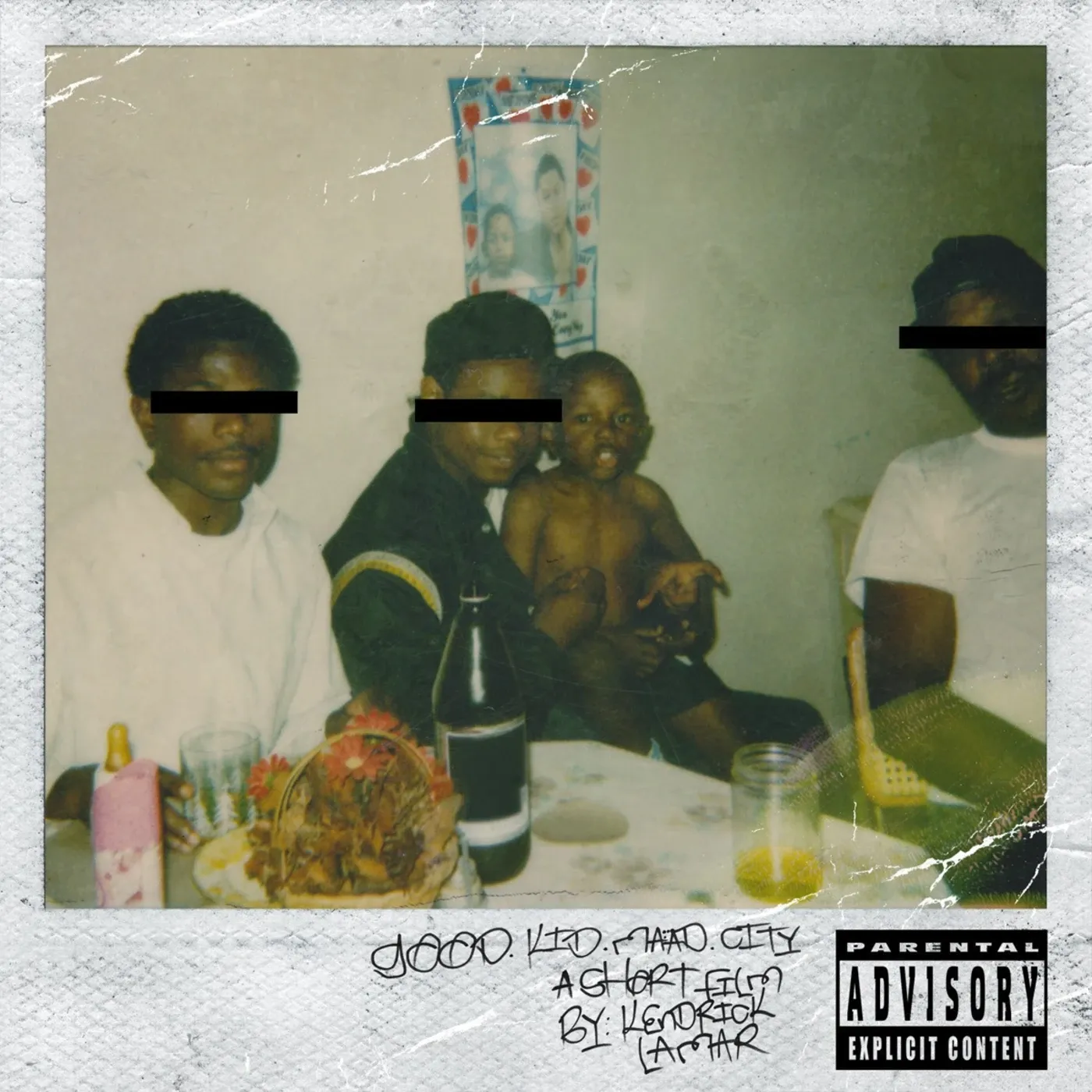 Kendrick's major label debut joined the likes of rap classics like Illmatic, Tha Carter III, and Ready to Die by using a child's photo for the artwork. In this Polaroid, baby Kenny is surrounded by two of his uncles and his grandfather. A baby bottle sits next to a 40 ounce of malt liquor.
"That photo just says so much about my life and how I was raised in Compton and the things I've seen through innocent eyes," says Kendrick. "You don't see no one else's eyes, but you see my eyes of innocence and trying to figure out what's going on." Incredible image for an incredible record.
1. To Pimp a Butterfly (2015)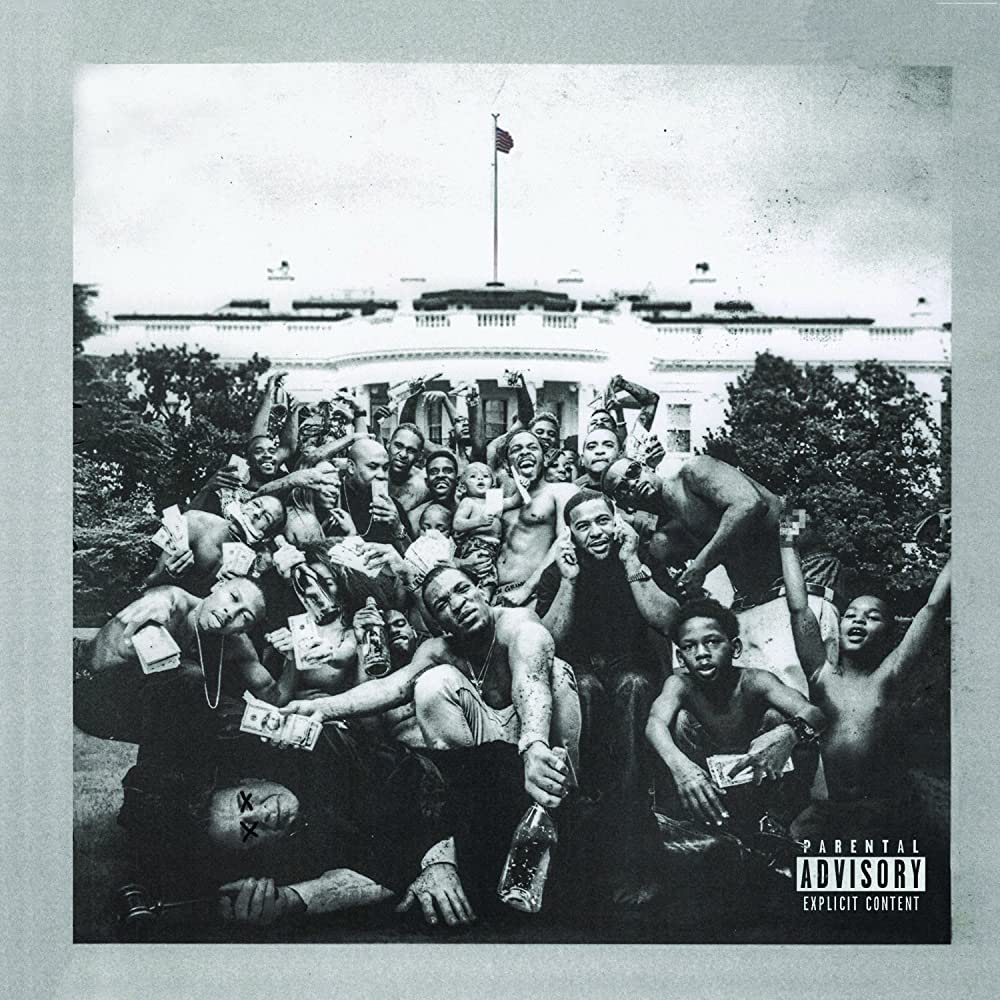 Undeniable. And most importantly, unapologetic. Kendrick breaks this iconic image down better than we ever could. Peep:
---
More From LEVEL: