6. Owl Pharaoh (2013)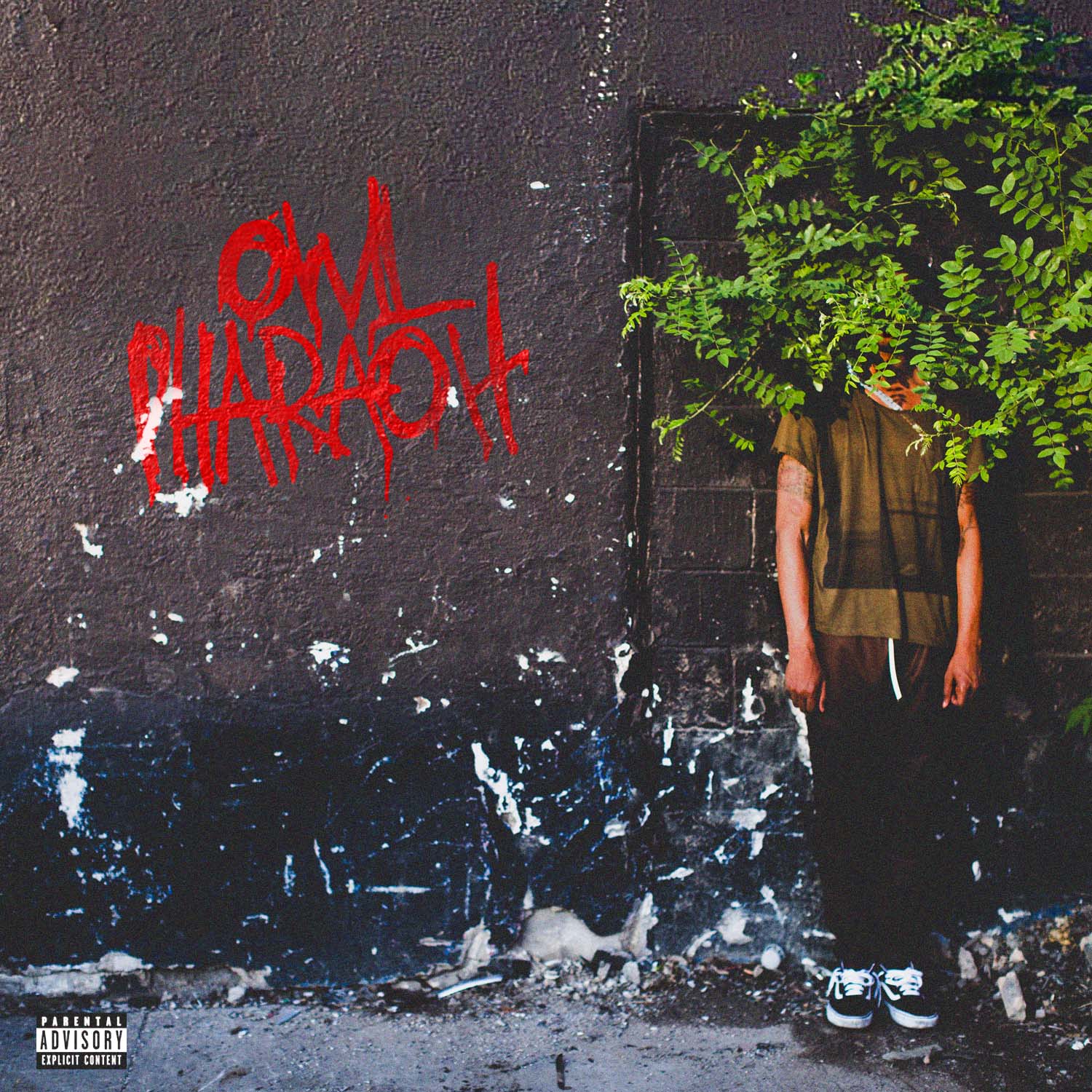 The effort an emerging Travis Scott poured into his freebie debut mixtape extended beyond the project's creeping sonics and acerbic lyrics. Owl Pharaoh's mysterious and vaguely terrifying artwork hinted early on that Scott's taste in imagery would vault him into rap's upper echelon of cover art selectors. Between Two Ferns meets Se7en.
---
5. Days Before Rodeo (2014)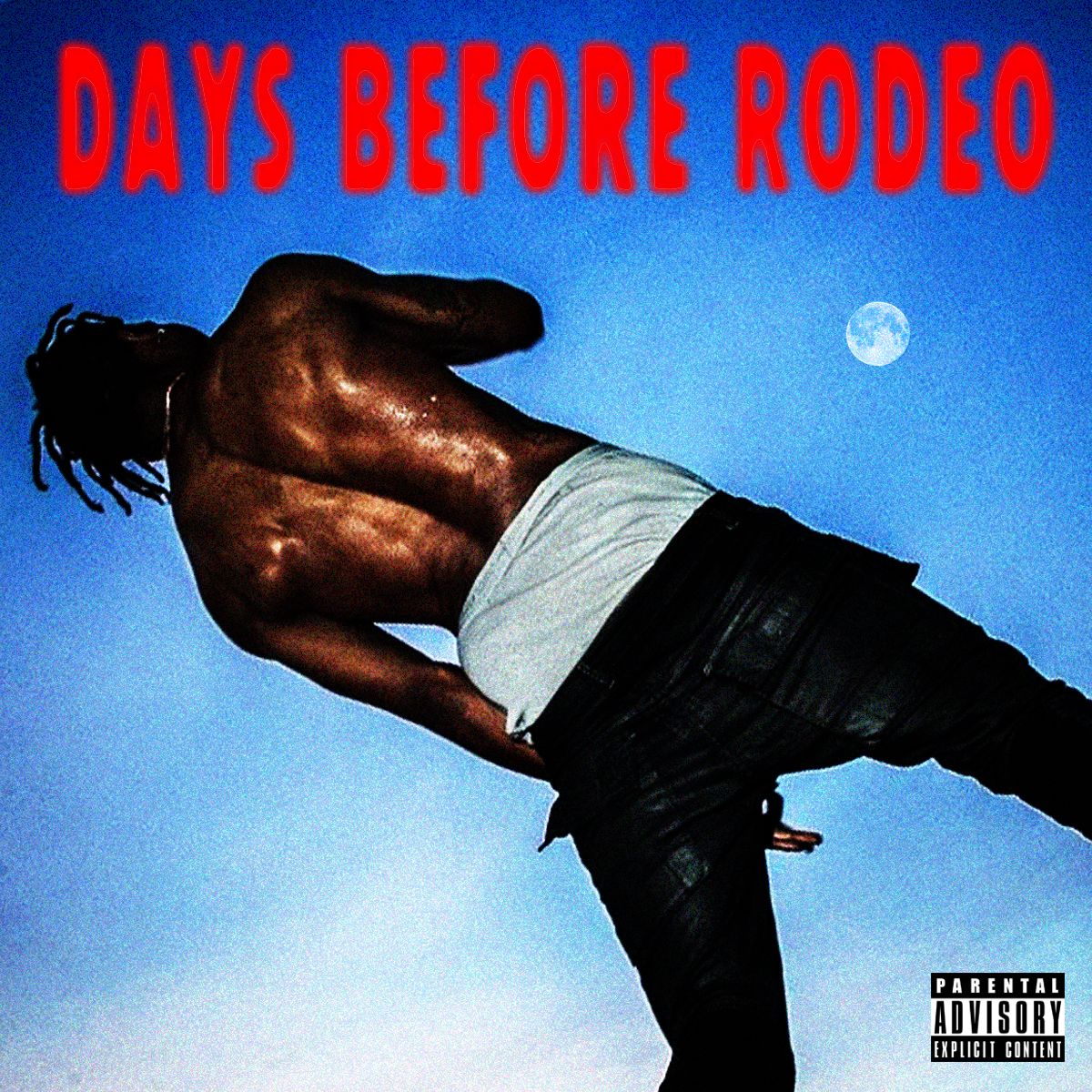 Photographed by European Joel Frijhoff during a tarps-off performance at the 2014 AppleSap Fest in Amsterdam, Scott is captured riling up a crowd as only he knows how to. The critically acclaimed sophomore mixtape whet appetites and swelled buzz for the actual Rodeo, and its imagery suggests an energetic, carefree lifestyle drilled home by songs like "Drugs You Should Try It." The photo reminds of that classic Treach line: "My pants always sag 'cause I rap my ass off."
---
Related: All 15 Drake Album and Mixtape Covers, Ranked
Related: All 10 Tyler, the Creator Album and Mixtape Covers, Ranked
---
4. Rodeo (2015)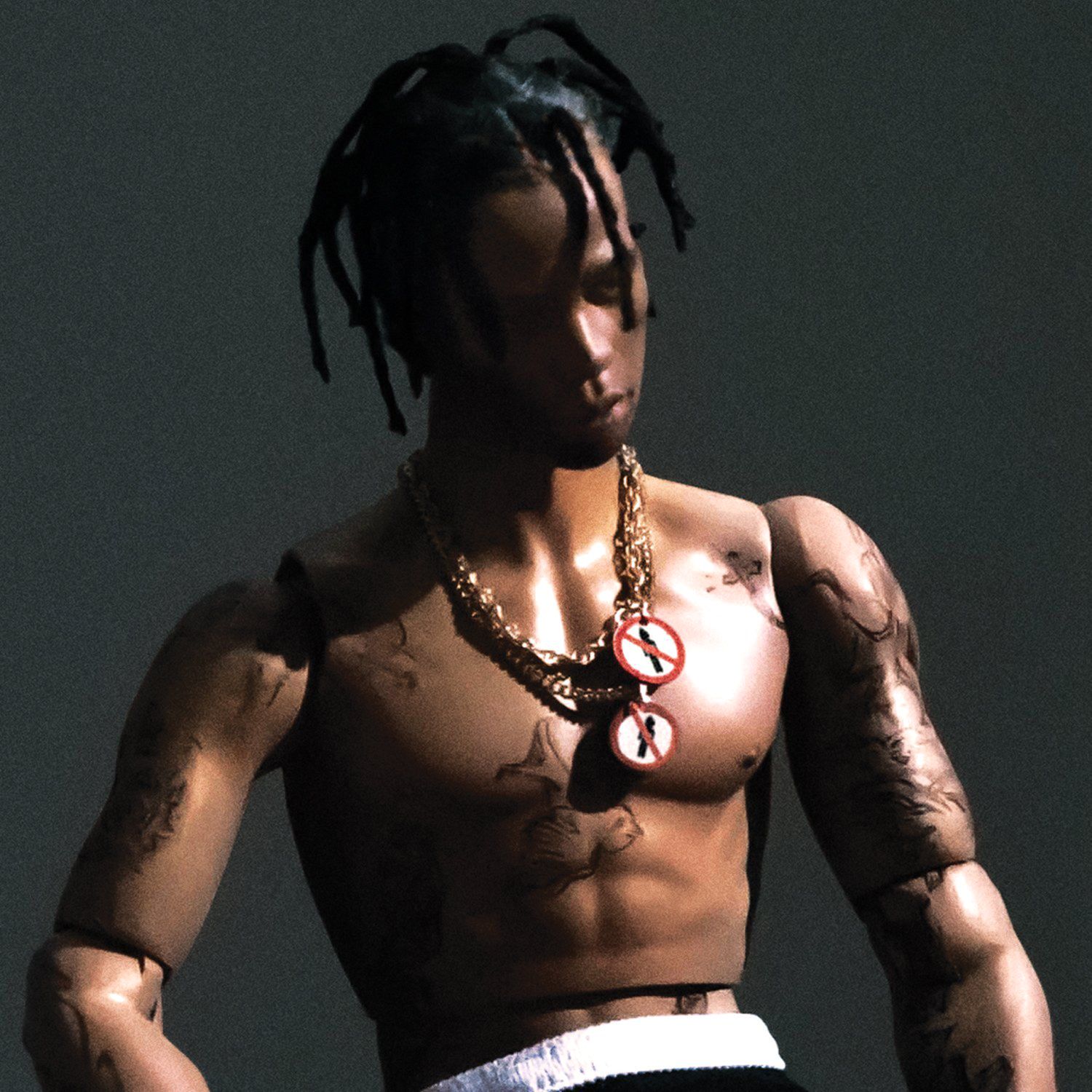 Taking a wild left for his studio debut, Travis Scott didn't pose for his album cover but rather had Epic/Sony commission artist Dan Chung to design an original Scott action figure for the project—tatts, dreads and all. It swivels! It grills! It gets lit! The chiseled toy was then photographed for both the standard and deluxe versions of the recording. "People have really connected with it," Chung told Populist magazine. "I've given numerous interviews about creating the figure. It's been on billboards from Times Square to Los Angeles. Netflix used the figure to promote a documentary about Travis for their billboards."
---
3. Huncho Jack, Jack Huncho (2017)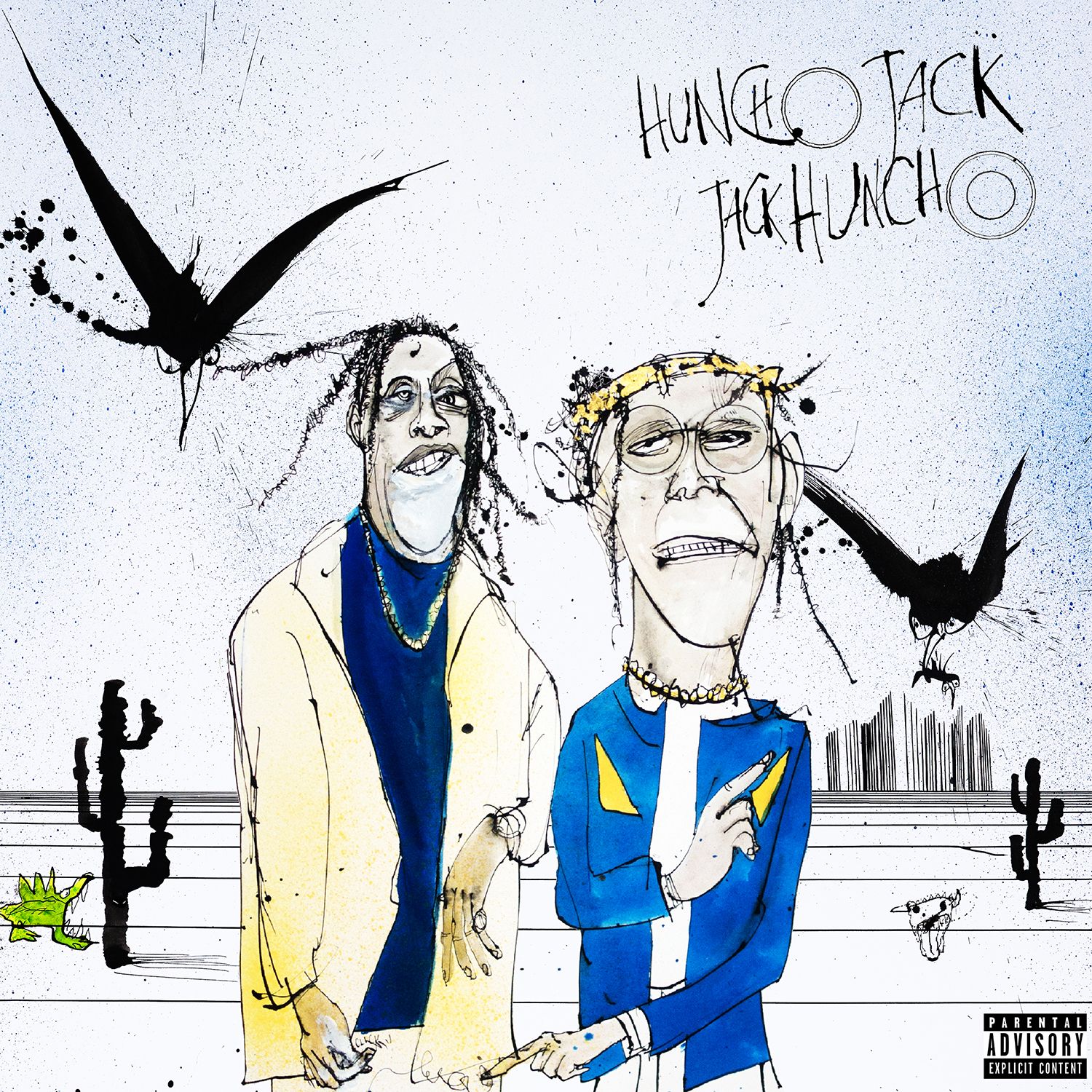 Scott's full-length collaboration with Quavo was a fine but largely forgettable record, reminding us that the sum doesn't always trump the parts. Scott's solo efforts and Quavo's Migos work make for much more interesting listening. That said, Huncho Jack, Jack Huncho's fine-tipped desert-set cover art is fantastic. For it, the duo hired British caricature artist Ralph Steadman to illustrate. Steadman is best known for his friendship and collaboration with gonzo journalism pioneer Hunter S. Thompson, and that trippy, cartoonish distortion translates well here. Call it Fear and Loathing in the Trap.
---
Related: All 10 Young Thug Album Covers, Ranked
Related: All 10 Future Album Covers, Ranked
---
2. Astroworld (2018)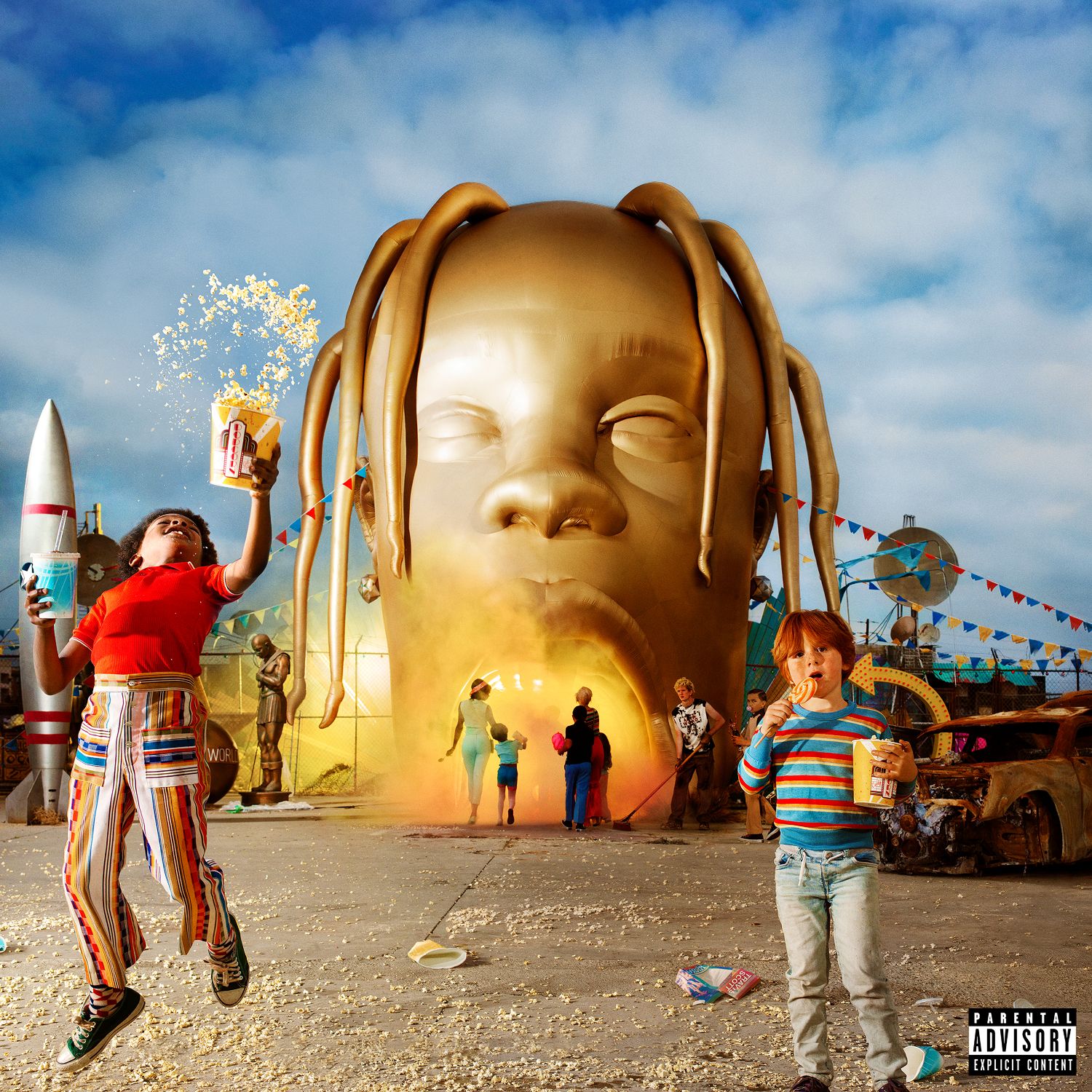 The make-believe Astroworld—a magical kingdom busy with popcorn and lollipops and mosh pits—is an homage to La Flame, the theme park the MC visited as a youngster in Texas. The image was shot by famed photographer David LaChapelle, whose knack for brilliant color and alluring tableau is supreme. A second NSFW version of the Astroworld art is set at dusk and replaces the joyous children with scantily clad women and cars afire. The freaks come out at night.
---
1. Birds in the Trap Sing McKnight (2016)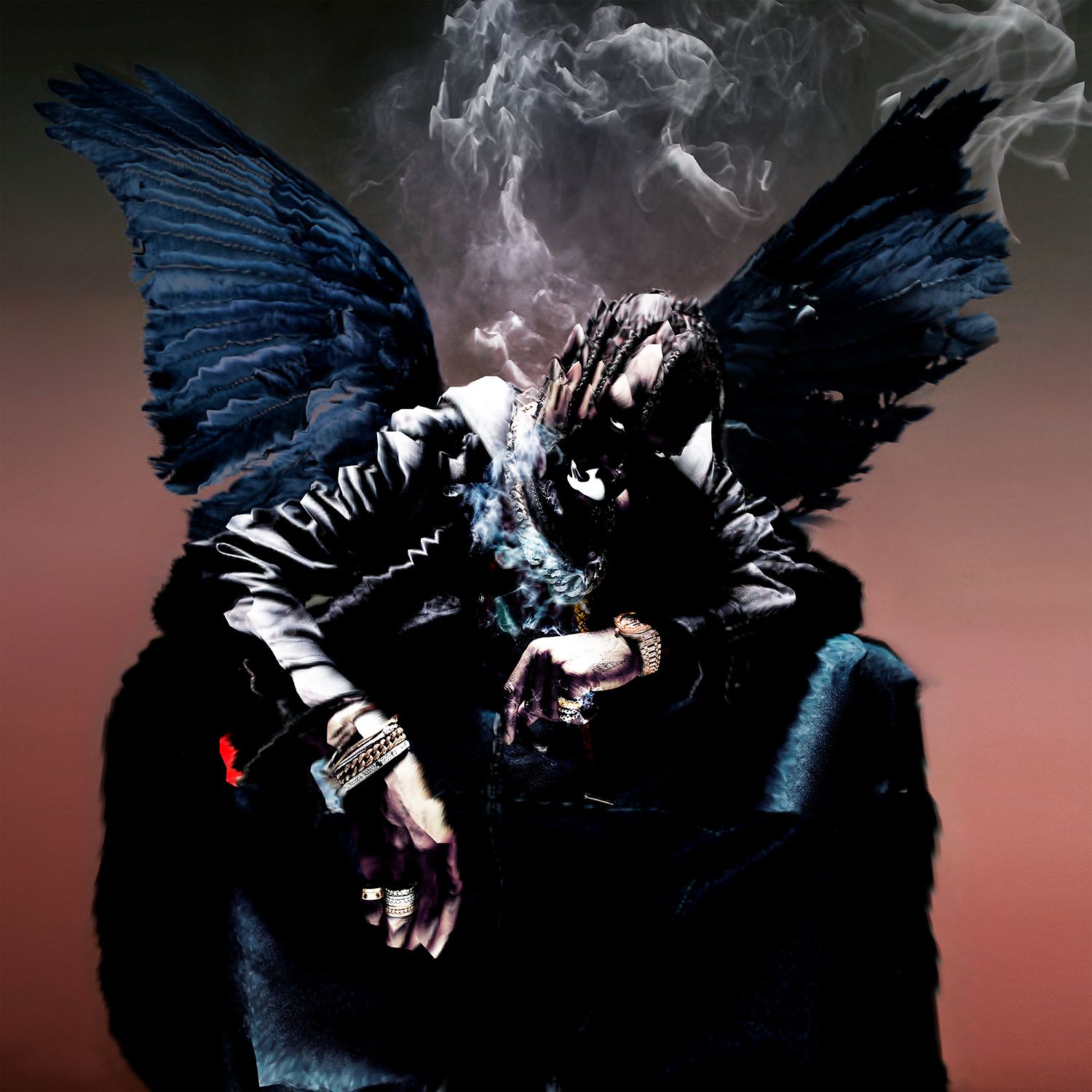 Dramatically shot by photographer Nick Knight, Scott's goth-trap masterpiece comes packaged with the haunting image of a fallen angel wearing all black everything. Scott's searing eyes drill through a swirl of antidote smoke, while his resplendent charcoal wings stretch in the background. Compelling, evil stuff. "He was a real inspiration to work with," Knight told Hypebeast. "It's seldom you meet people with that desire to be so physical, to create performances through that complete physical exertion. The unique thing was his desire to create those exceptional shapes, as an image maker, that was really inspiring."