The past few years have made some of us music heads way too comfortable with lounging at the crib. Yes, Club Quarantine was a special time, we all love Verzuz, and Tiny Desk feels like front-row seats for a concert in your living room. All respect to the homebodies out there, but there's more to music fandom than Lofi Girl. There's simply something special about the live experience.
This summer, it feels like there's a music festival or tour going down every week. Artists of all statures are seemingly making up for stage time lost to the pandemic. Drake, Yasiin Bey, Beyoncé, K-Dot, Janelle Monáe, Wu-Tang Clan, Janet damn Jackson—the list goes on & on (word to Erykah Badu, who is also gracing stages during the hot months).
Things have already kicked off this past weekend in Philly, where Ms. Lauryn Hill, Dave Chappelle, Usher, the Isley Brothers, and many more did their thing at Roots Picnic Weekend. Meanwhile, out in the A, Kaytranada got everyone dancing at Milk + Cookies Festival. If you missed out, we're sorry for your loss, but happy to say there's much more to come in 2023.
Related: Catching Up With Spliff Star, The Unsung Hero of This Summer's Most Epic Music Tour
Don't know where to start? Peep the schedule of dope live music events that won't subject your creaky knees and achy back to the kind of mosh pit hooliganism better fit for the youngins. Here's a summer music festival guide for grown-ass men, with shows coming to a venue near you—or somewhere worth blowing your credit card points and taking a trip.
---
Together Again Tour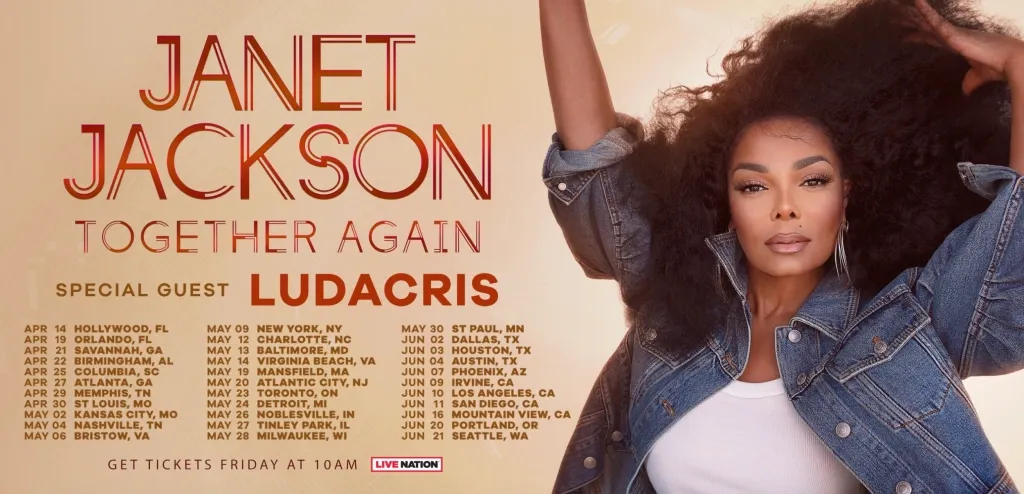 ​​Location: U.S. stops
Main Attraction: Janet Jackson, Ludacris
Target Audience: Control freaks
Dates: April-June
---
Renaissance World Tour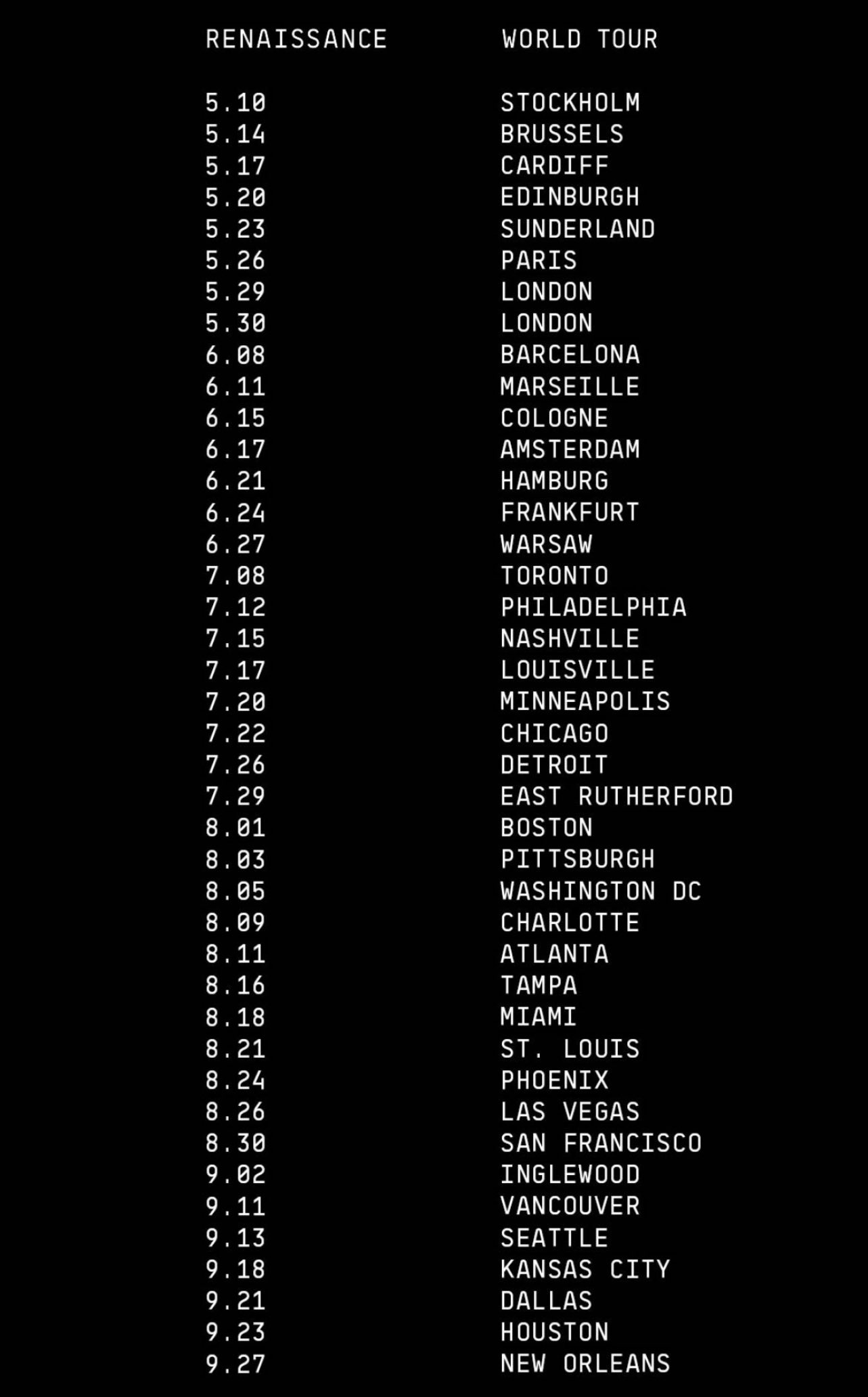 Location: Europe, U.S., and Canada stops
Main Attraction: Beyoncé (and maybe Blue Ivy)
Target Audience: Anyone who watched Swarm and could relate
Dates: May-September
---
It's All A Blur Tour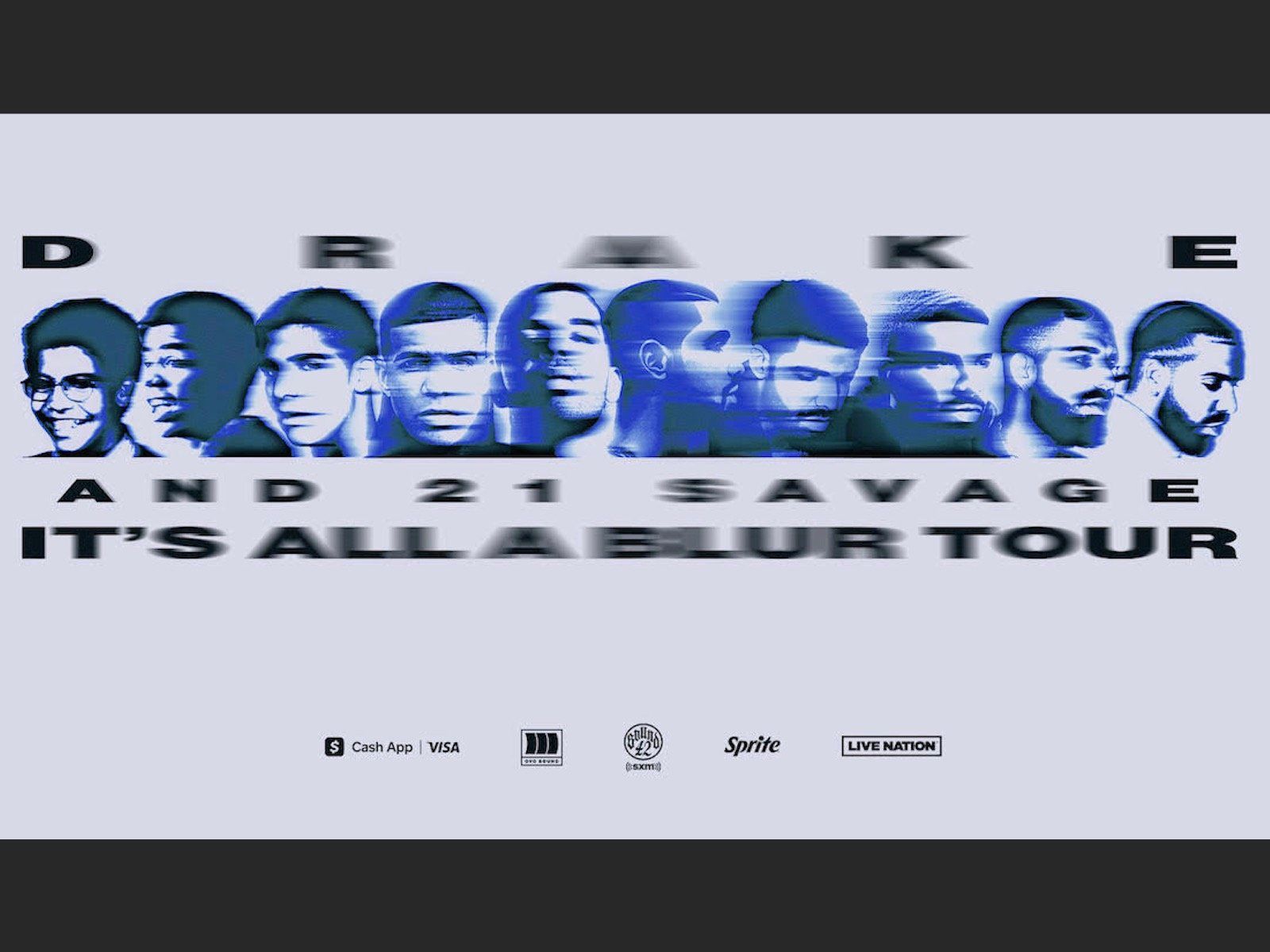 Location: U.S. and Canada stops
Main Attraction: Drake and 21 Savage
Target Audience: BackOutsideBoyz (and -Girlz)
Dates: June-October
---
Unfollow Me Tour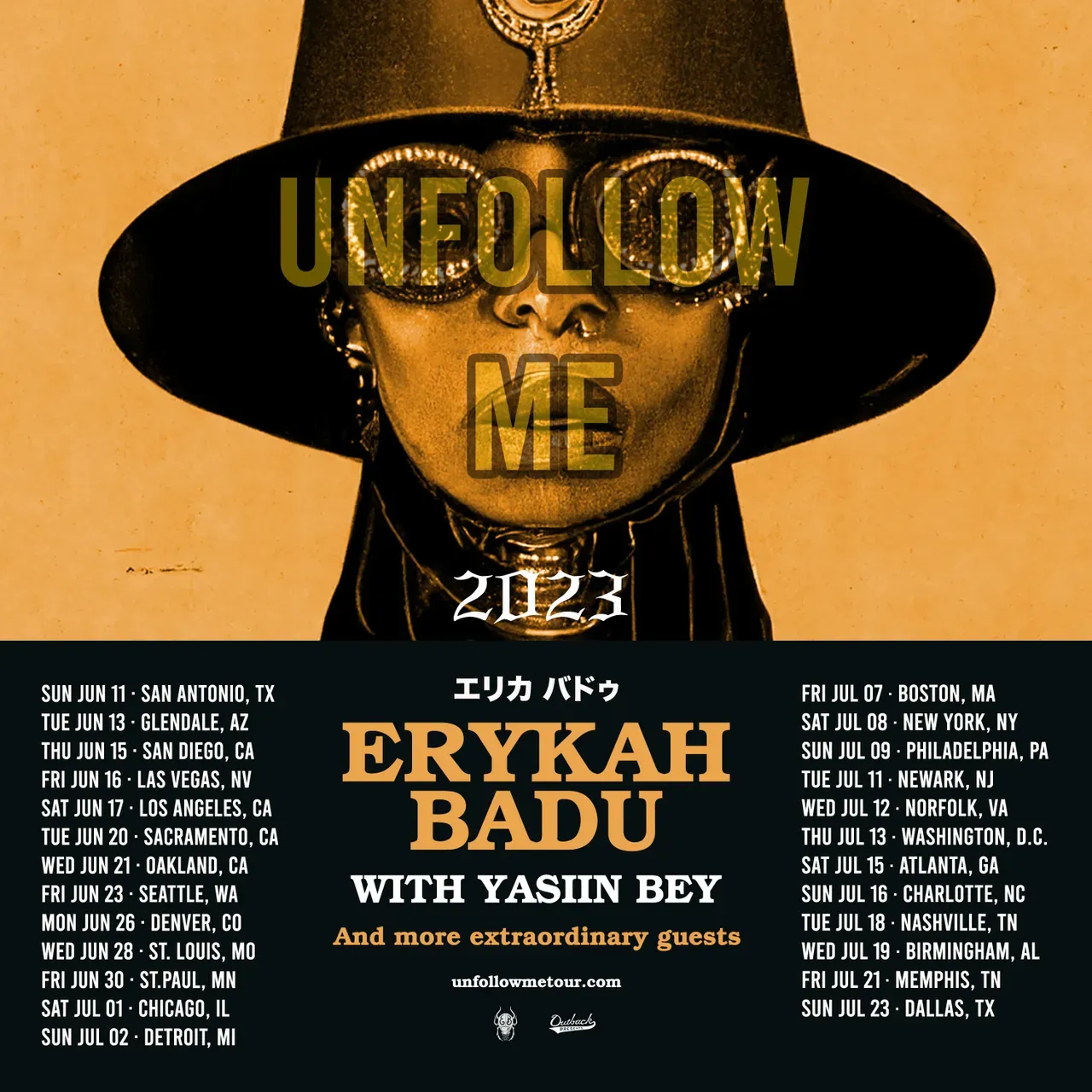 ​​Location: U.S. stops
Main Attraction: Erykah Badu, Yasiin Bey
Target Audience: Lyricist loungers and practicers of Baduizm
Dates: June-July
---
Alicia Keys to the Summer Tour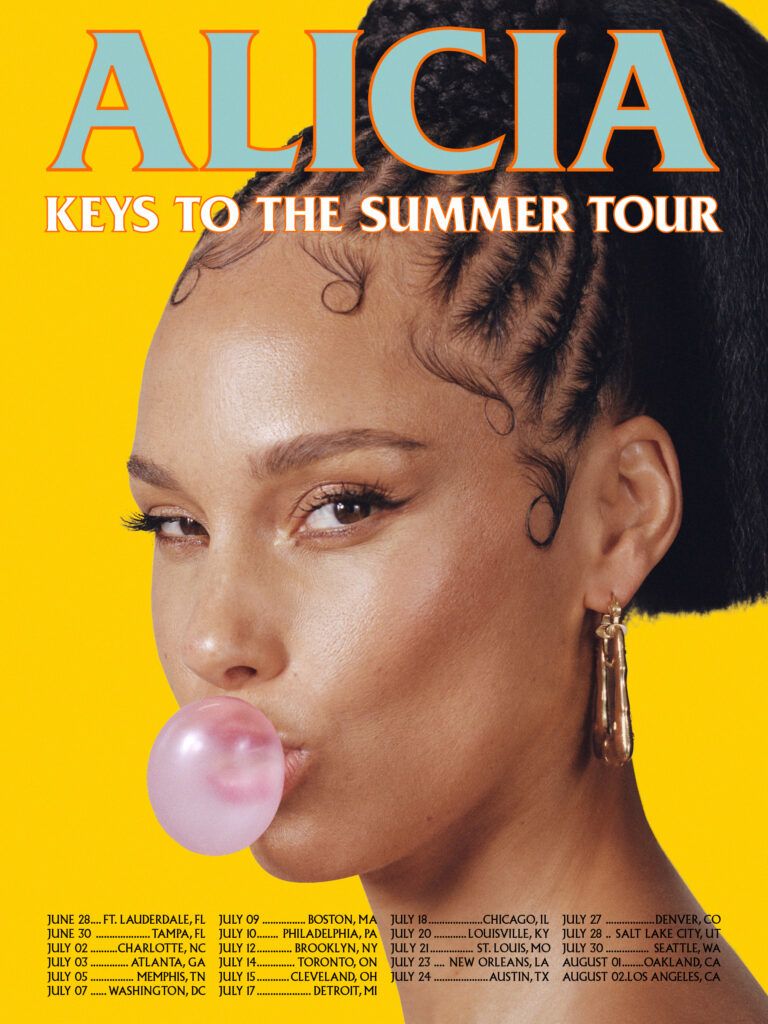 ​​Location: U.S. and Canada stops
Main Attraction: Alicia Keys
Target Audience: R&B nostalgics
Dates: June-August
---
The Governor's Ball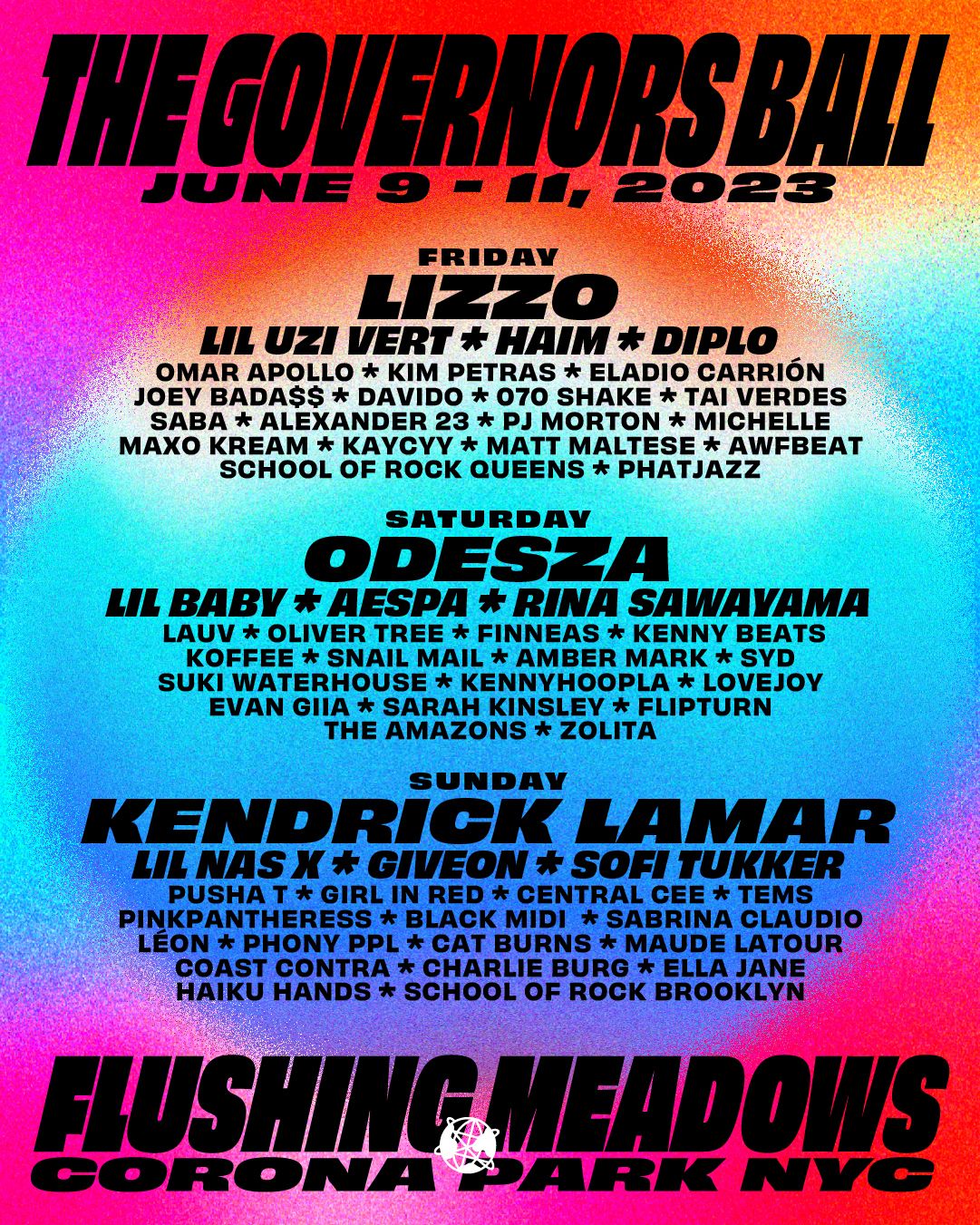 Location: Queens, NY
Who We're Checking For: Kendrick Lamar, Tems, Joey Bada$$, Davido, Pusha-T
Target Audience: Literally something for everyone here
Dates: June 9-11
---
Escape From Wiscansin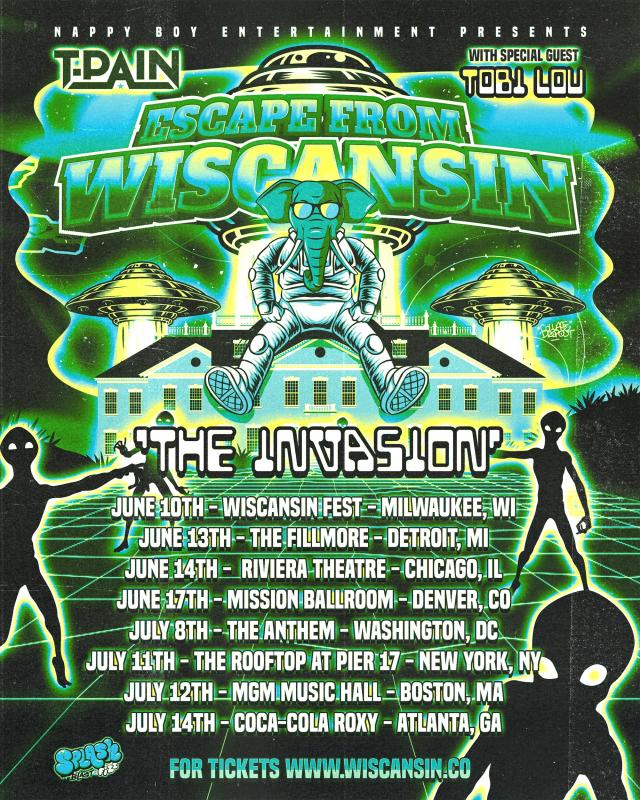 Location: U.S. stops
Who We're Checking For: T-Pain (plus Chance The Rapper and Chlöe at Wiscansin Fest)
Target Audience: Lovers of boozy Auto-Tune ballads with Wiscansin on their GPS
Date: June-July
---
Bonnaroo Music & Arts Festival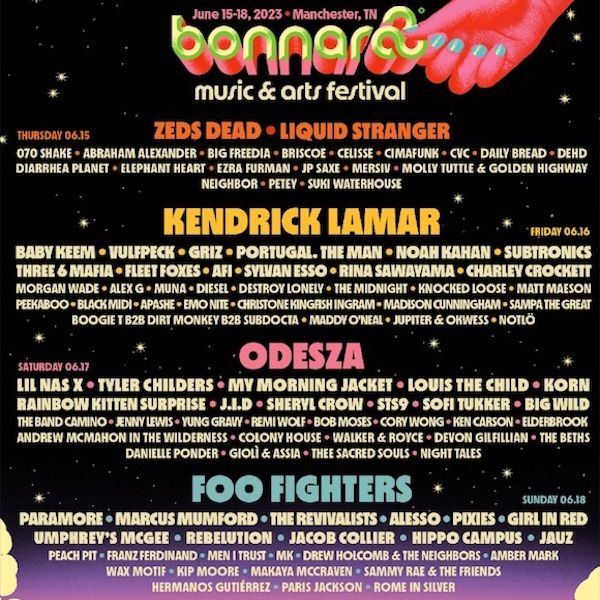 ​​Location: Manchester, TN
Main Attraction: Kendrick Lamar, Three 6 Mafia, J.I.D, Amber Mark
Target Audience: Rap, pop, and rock playlist shufflers
Dates: June 14, 2023-June 18, 2023
---
Summerfest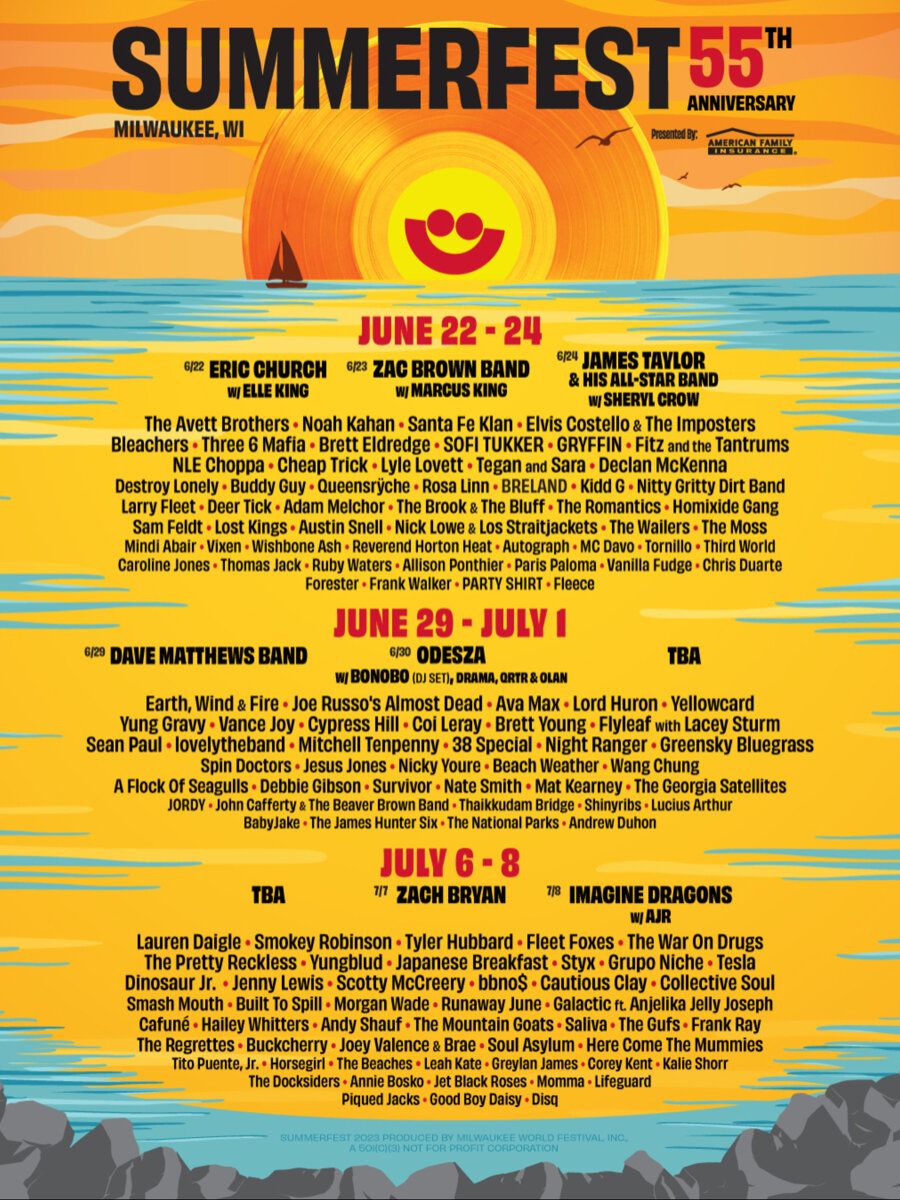 ​​Location: Milwaukee, WI
Who We're Checking For: Earth, Wind & Fire, Cypress Hill, Smokey Robinson, Sean Paul, Fitz and the Tantrums, Kari Faux
Target Audience: Young and old souls
Dates: June 22-24, June 29-July 1, July 6-8
---
Essence Festival of Culture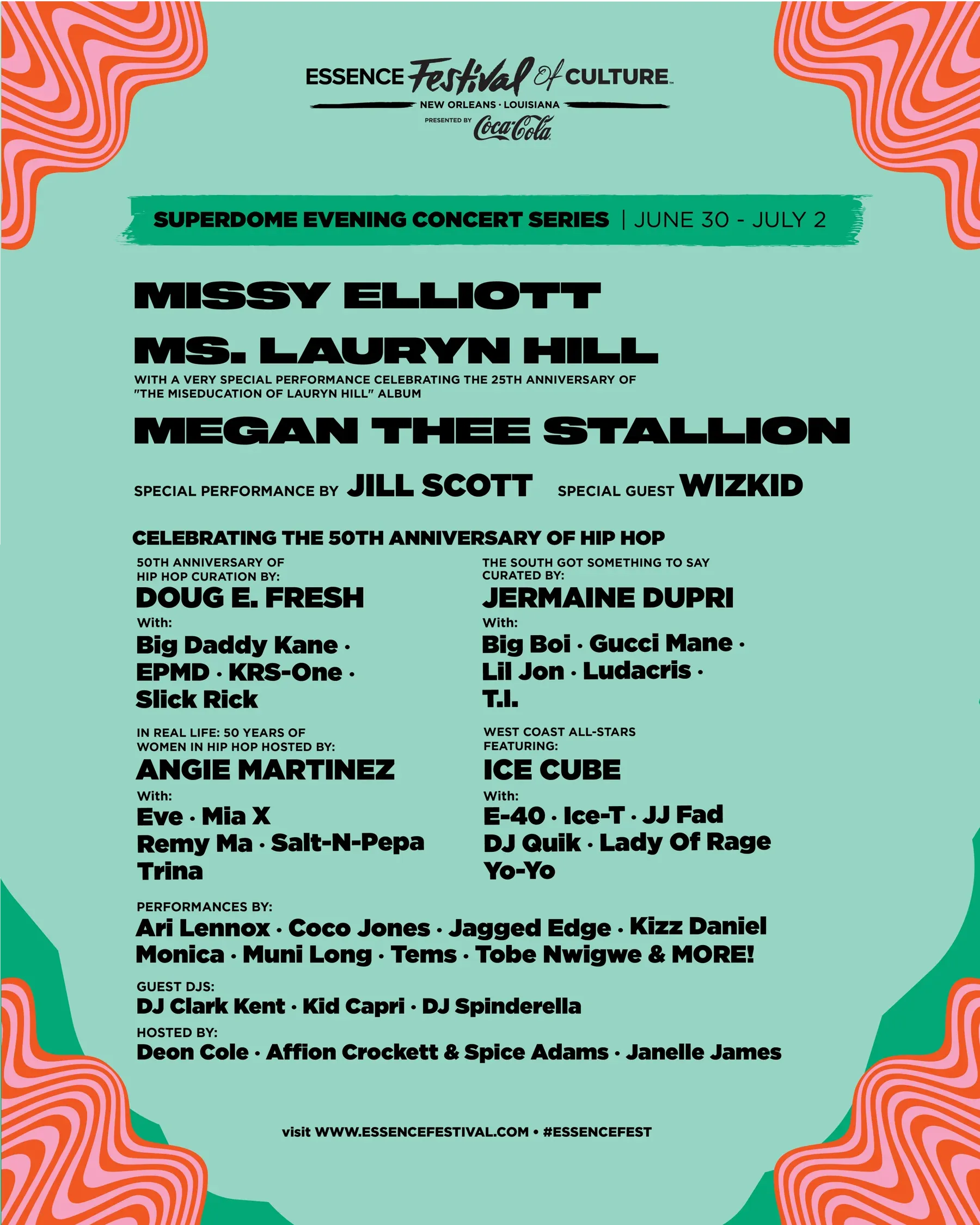 Location: New Orleans, LA
Who We're Checking For: Everydamnbody
Target Audience: Fly aunties and uncles
Dates: June 29 - July 3
---
Blue Note Jazz Festival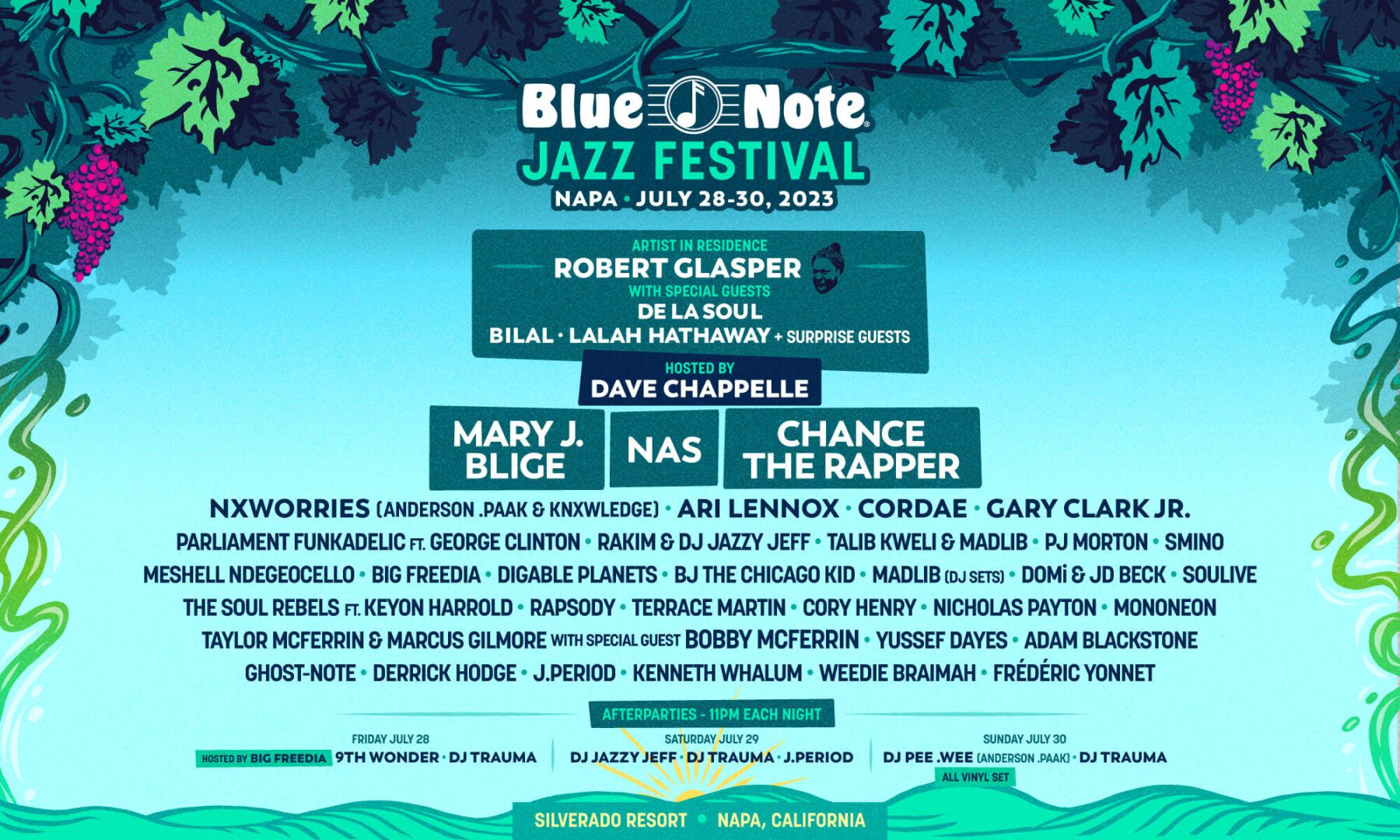 ​​Location: Napa, CA
Who We're Checking For: Robert Glasper, De La Soul, Mary J. Blige, Gary Clark Jr., Nas, Smino
Target Audience: Music heads with a sophisticated palatte
Dates: July 28-30
---
The Final Lap Tour 2023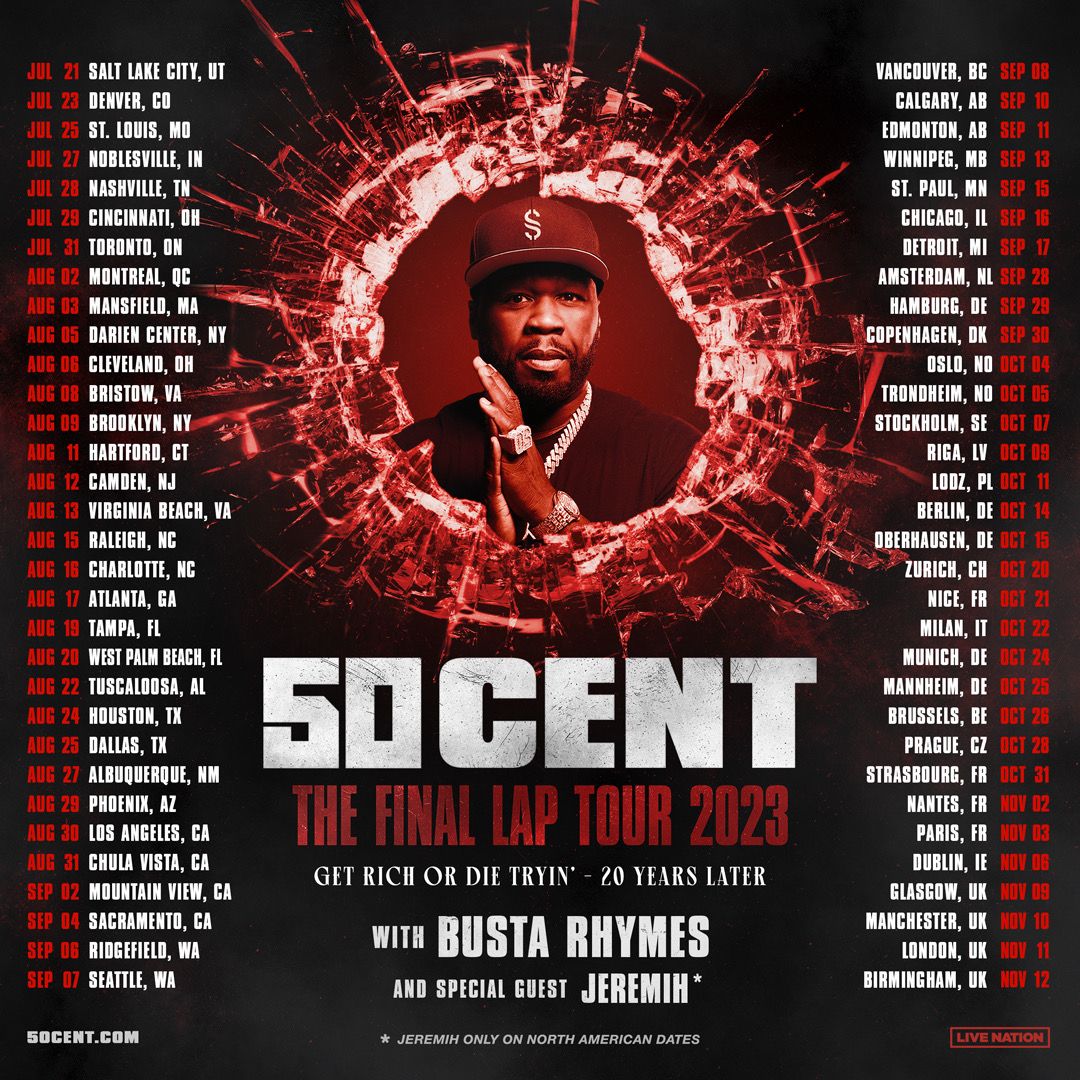 ​​Location: Europe, U.S., and Canada stops
Main Attraction: 50 Cent, Busta Rhymes, Jeremih
Target Audience: Fans of pre-Power 50 Cent
Dates: July-November
---
The High & Holy Tour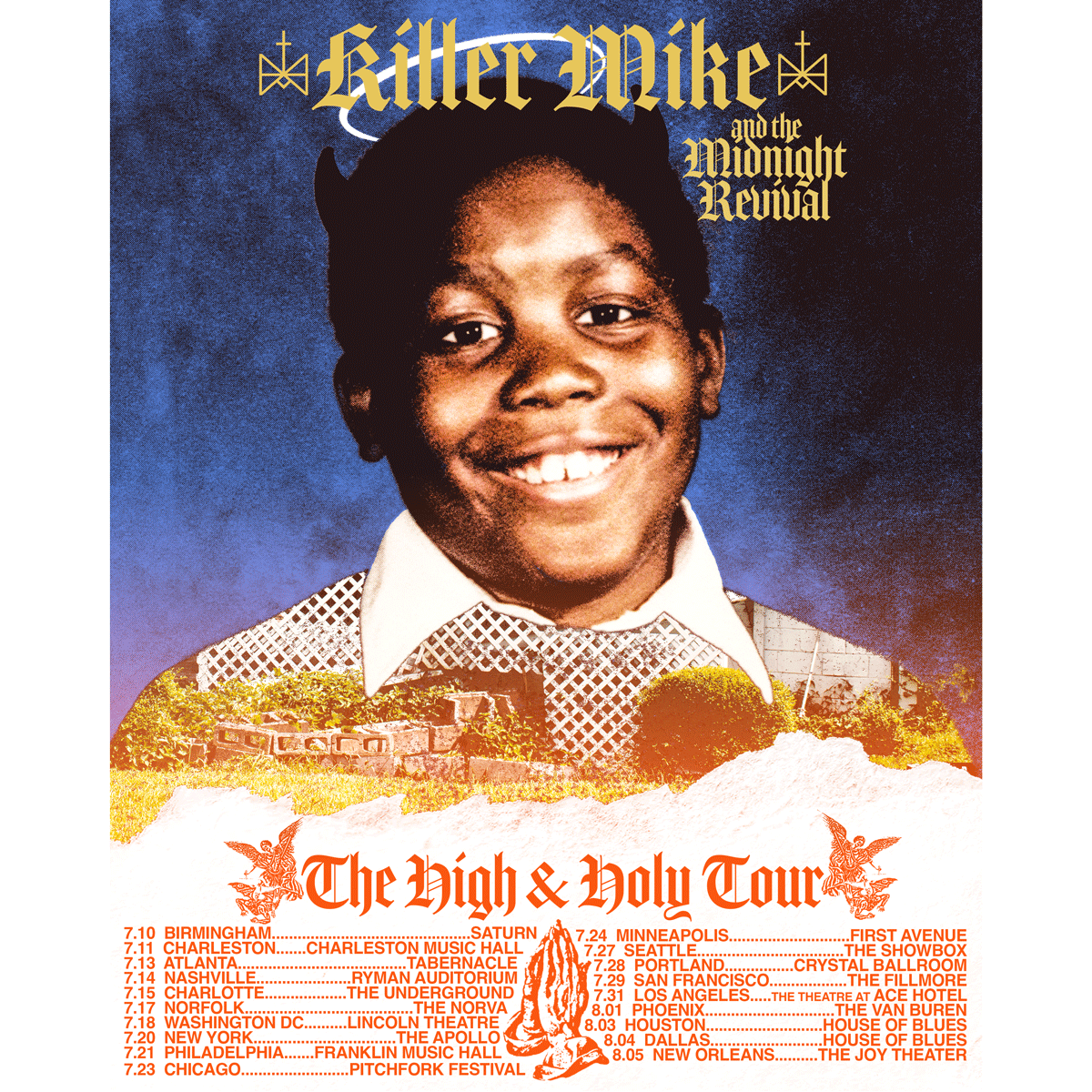 ​​Location: U.S. stops
Main Attraction: Killer Mike
Target Audience: Southern rap fans seeking political and personal lyricism. And Bernie Sanders.
Dates: July-August
---
Lollapalooza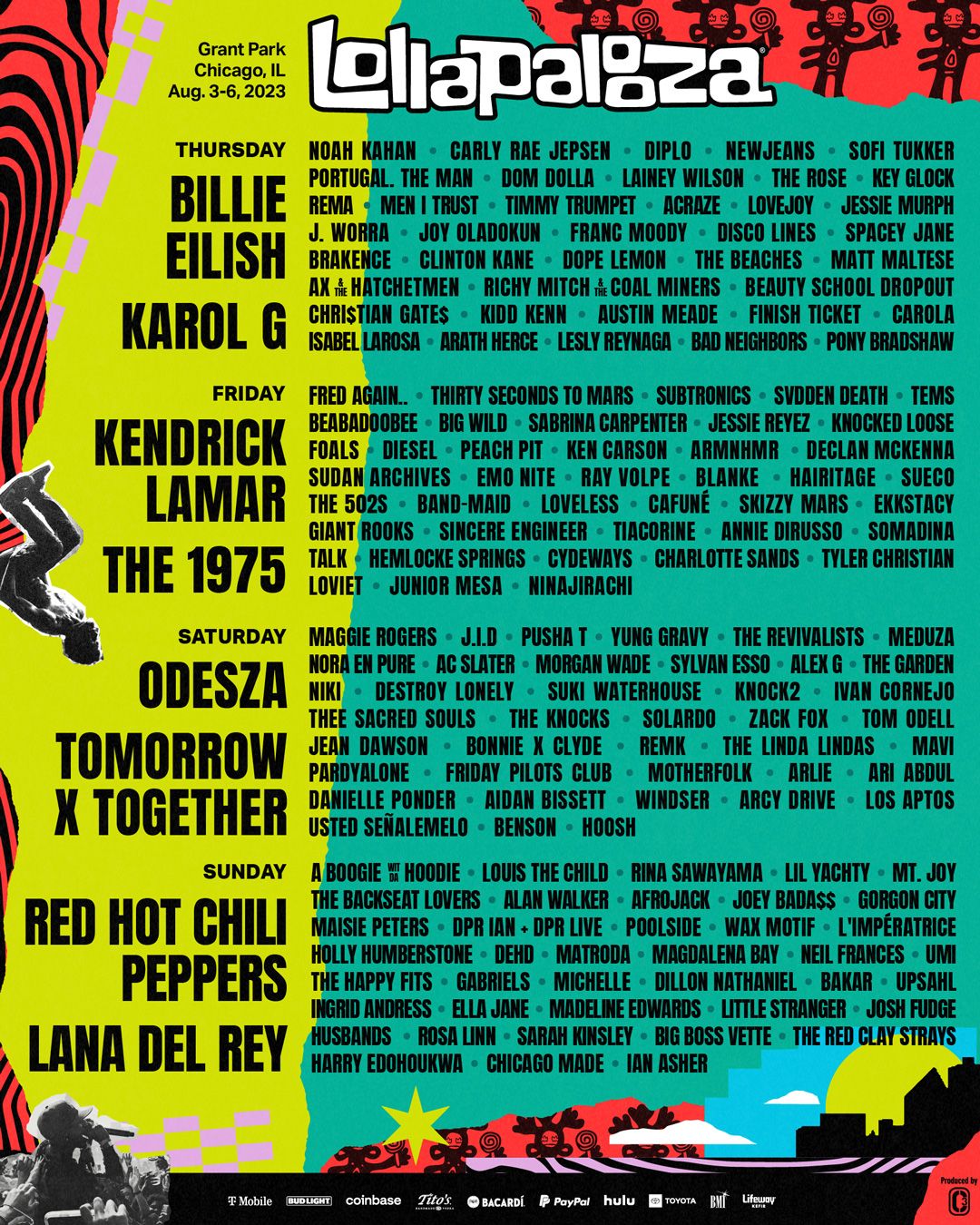 Location: Chicago, IL
Who We're Checking For: Kendrick Lamar, Red Hot Chili Peppers, Jessie Reyez, Pusha-T, Tems, J.I.D, Joey Bada$$
Target Audience: Modern rock and pop listeners
Dates: August 3, 2023 - August 6, 2023
---
Rock The Bells Festival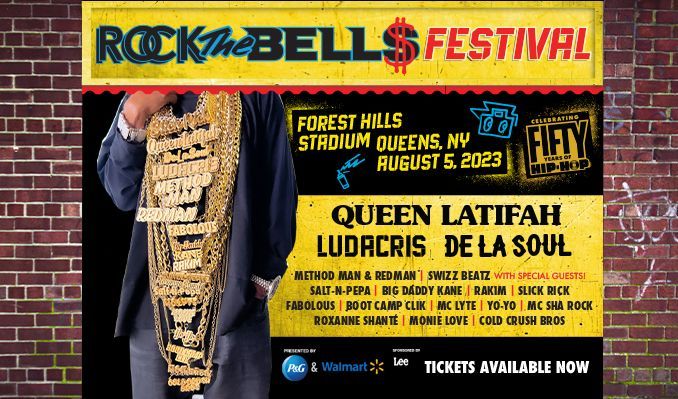 Location: Queens, NY
Who We're Checking For: The whole damn lineup
Target Audience: Golden-era hip-hop enthusiasts
Date: August 5
---
Outside Lands Music and Arts Festival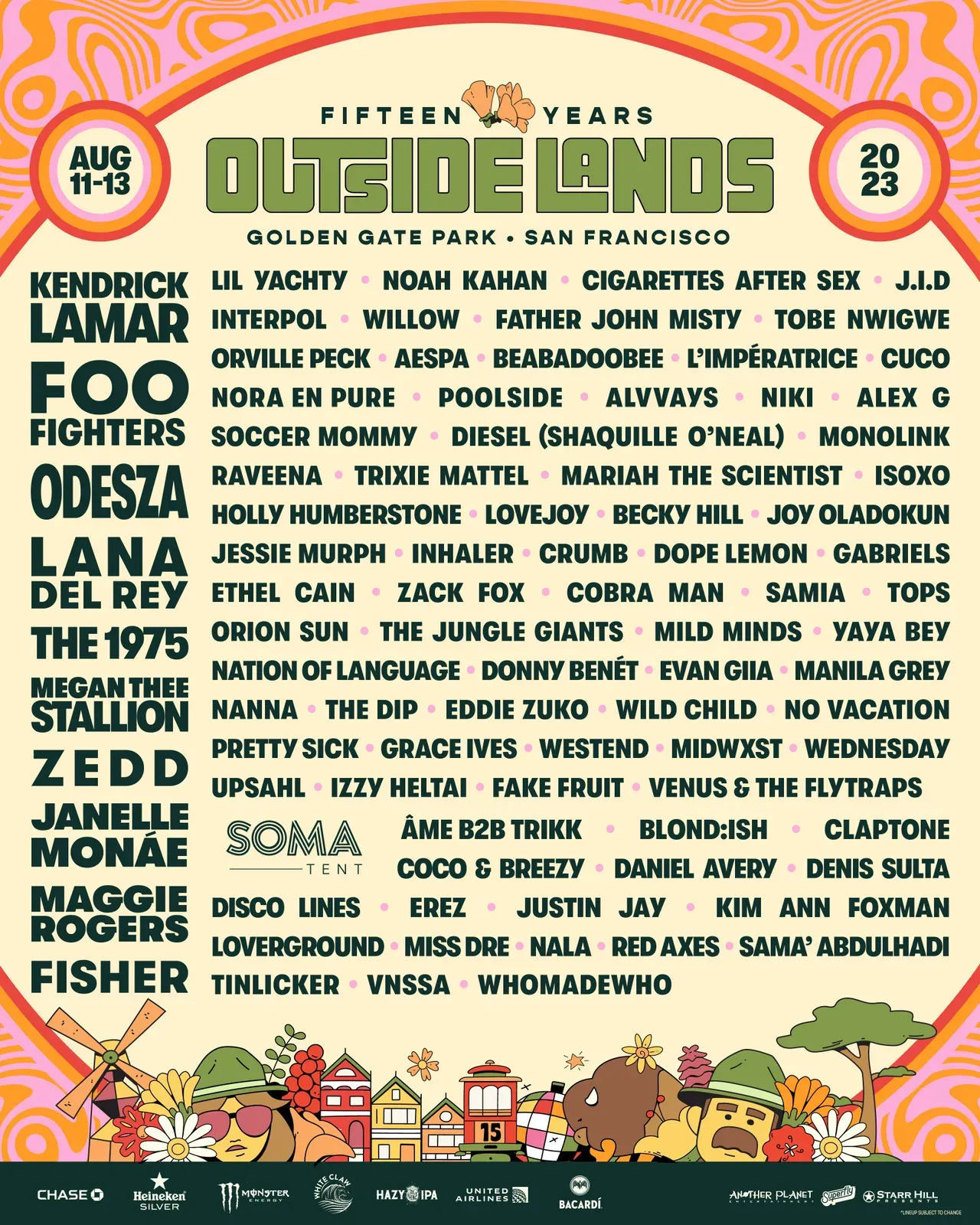 ​​Location: San Francisco,CA
Who We're Checking For: Kendrick Lamar, J.I.D, Janelle Monáe, Megan Thee Stallion, Toby Nwigwe, Mariah the Scientist, Shaq(!)
Target Audience: Bay Area OGs and gentrifiers alike
Dates: August 11-13
---
Sol Blume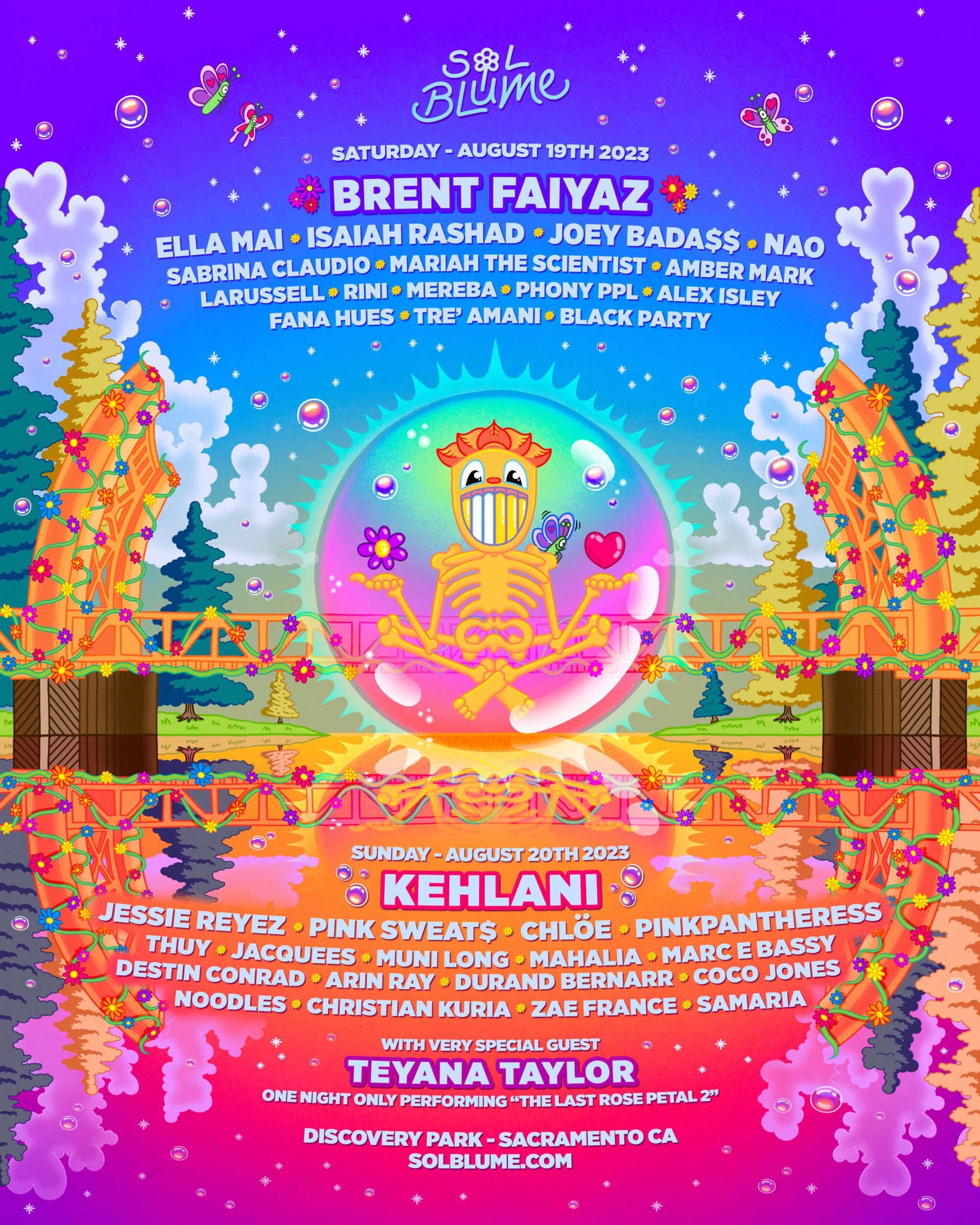 Location: Sacramento, CA
Who We're Checking For: Brent Faiyaz, Ella Mai, Kehlani, Isaiah Rashad, Durand Bernarr, Nao, Phony Ppl, Teyana Taylor
Target Audience: Shea butter wearers and incense burners  
Dates: August 19-20
---
NY State of Mind Tour 2023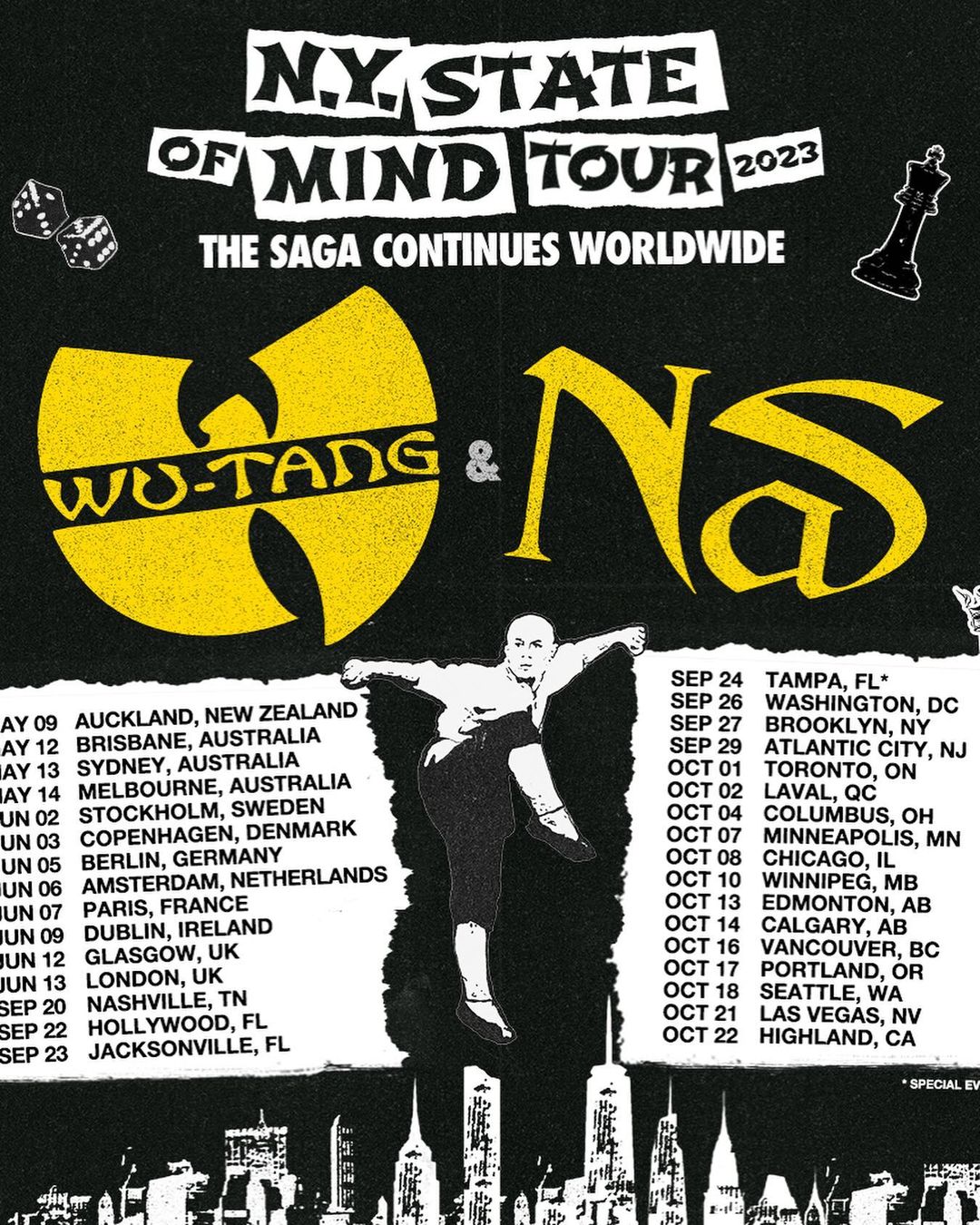 Location: Australia, New Zealand, Europe, U.S., and Canada stops
Main Attraction: Nas, Wu-Tang Clan
Target Audience: Trapped in the '90s hip-hop loyalists
Dates: September-October